https://www.belkin.com/secure-holder-with-key-ring-for-airtag/P-F8W973.html
Secure Holder with Key Ring for AirTag 4-Pack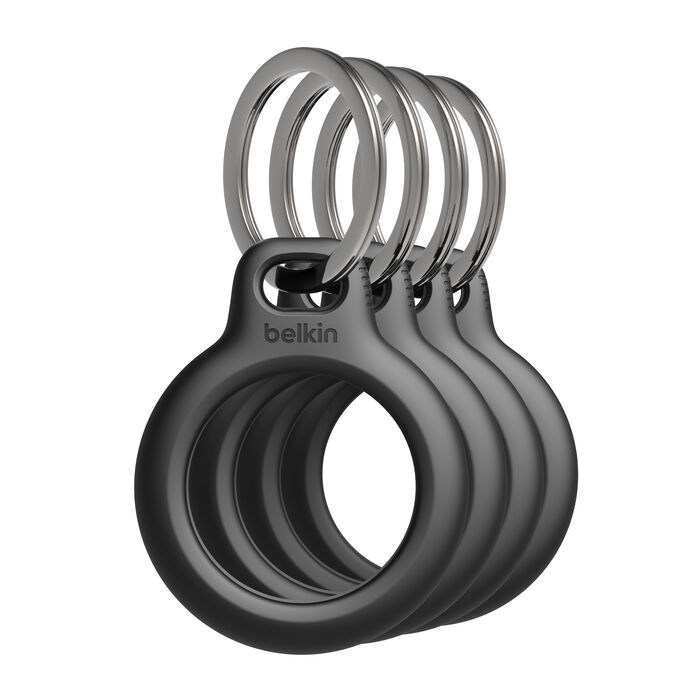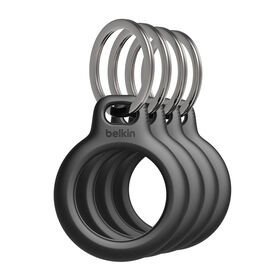 Fast and free shipping
90-Day money back guarantee
24/7 Customer support
Secure Holder with Key Ring for AirTag 4-Pack
$60 off and FREE Smart Light Switch with purchase of $200+ or,
$30 off with purchase of $125+ or,
$15 off with purchase of $80+.
Discount and free gift (if applicable) is automatically applied at checkout with code GIFT23.
Out of Stock

This item is currently not available
FREE 2-Day Shipping on orders of $125 or more
FREE Standard Shipping on orders of $50 or more
This product usually ships within 1-2 business days.
Packaging reduces virgin plastic consumption by 5,695 lbs.
Secure, Protect, Accessorize Your AirTag Devices
Track your belongings with confidence—and style. Our Secure AirTag Holder with Key Ring features an innovative twist-and-lock design with raised edges to keep your AirTag secure and protect it against scratches. Easily attach it to your keys, car remote, luggage, pet, and more with its convenient, sturdy, and secure key ring. This Secure Holder 4-pack comes in a black color that perfectly complements your AirTag while keeping its elegant design and custom engravings on full display.
Secure Up to 4 AirTag Devices
Our 4-pack bundle comes with four secure holders with key ring to hold and secure up to 4 AirTag devices.
Ultra-Secure Lock
Our Secure Holder with Key Ring features a twist-and-lock design that keeps your AirTag safely inside.
Lose Something? Not Anymore
The durable key ring allows you to easily and securely attach a AirTag to your keys, pet, and other belongings. Secure Holder is also available with a strap attachment for your luggage, purse, backpack, and more.
Engineered for Scratch Protection
Thoughtfully designed, our Secure Holders feature a raised edge that that helps prevent your AirTag from getting scratched.
Open Design
The Secure Holder firmly grips the edges of your AirTag while keeping the elegant design and personalized engravings exposed. Choose from four colors and personalize your look.
At a Glance:
Twist-and-lock design keeps AirTag safely inside the Secure Holder
Key ring provides reliable attachment to your belongings 
Advanced scratch protection for your AirTag
Open design keeps personalized engravings visible
Available in four stylish colors 
Package Includes:
 4 black Secure Holders with Key Ring