https://www.belkin.com/mini-displayport-to-hdmi-adapter-mf-1080p/P-F2CD021.html
Mini Displayport to HDMI Adapter, M/F, 1080p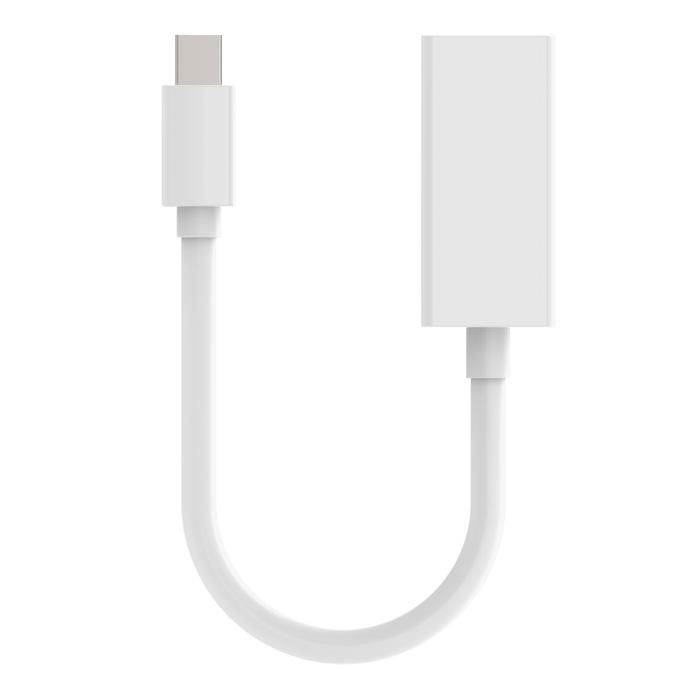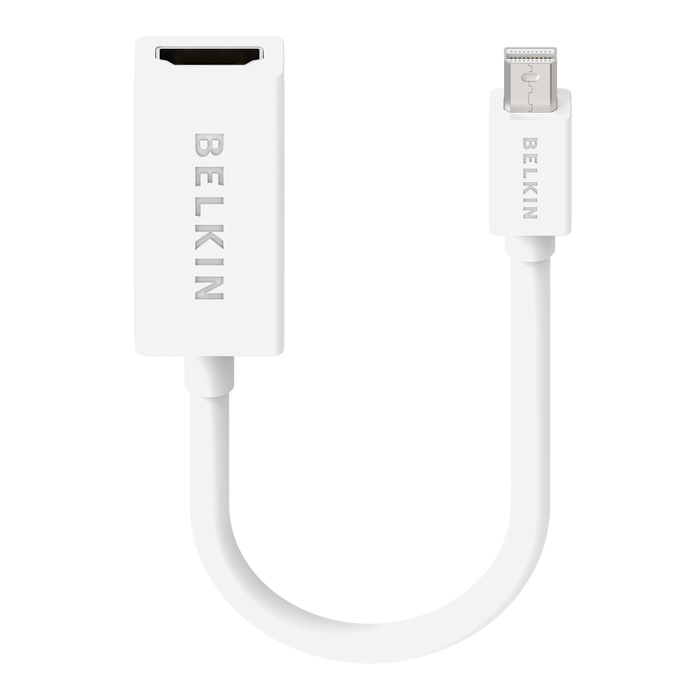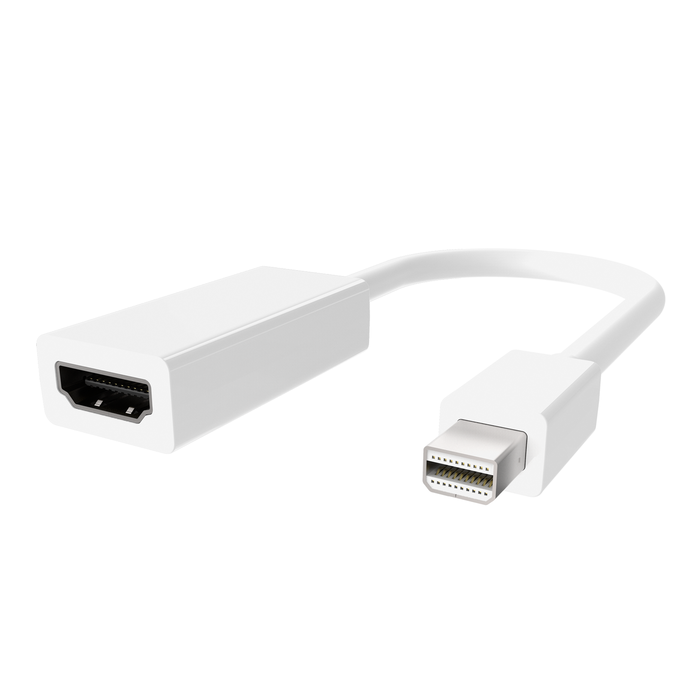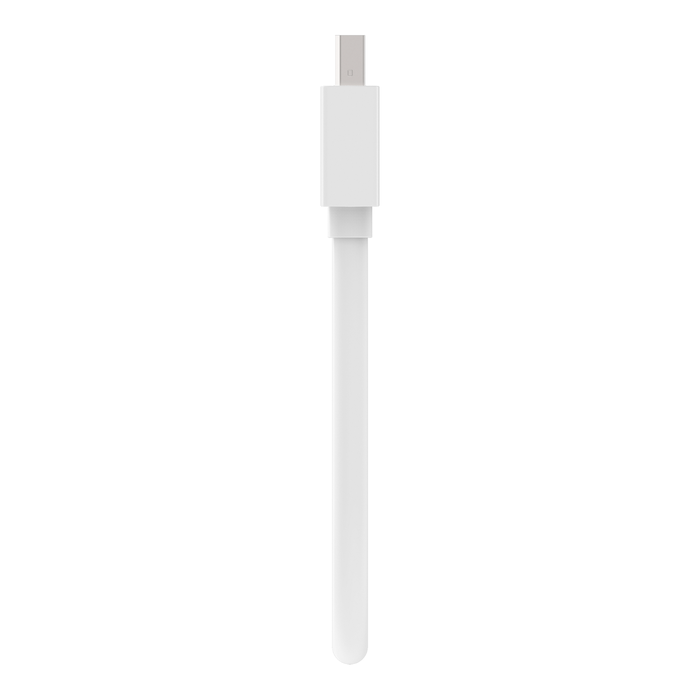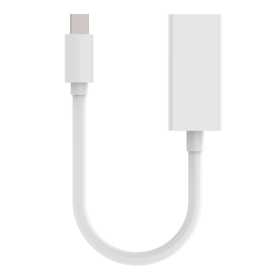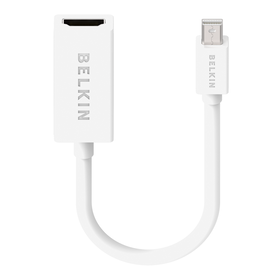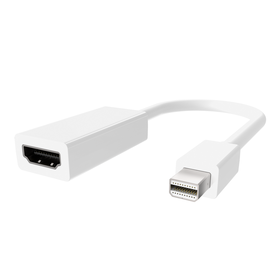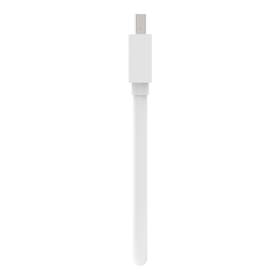 Fast and free shipping
90-Day money back guarantee
24/7 Customer support
Mini Displayport to HDMI Adapter, M/F, 1080p

$60 off and FREE Smart Light Switch with purchase of $200+ or,
$30 off with purchase of $125+ or,
$15 off with purchase of $80+ with code GIFT23.
FREE 2-Day Shipping on orders of $125 or more
FREE Standard Shipping on orders of $50 or more
This product usually ships within 1-2 business days.
Cable Type
Video / audio / network adapter
Connectors
1 x 19 pin HDMI Type A - female

1 x Apple mini-DisplayPort - male
At a Glance:
Transmit audio and video from Mini DisplayPort to HDTVs and monitors
High-resolution support of up to 1080p (1920 x 1080)
Adds HDMI functionality to devices with only Mini DisplayPort output
Use for movies, presentations, photo slideshows, and more
Simple plug-and-play connectivity
CABLE COMPONENTS:
1. Adapter cable--short length for easy portability
2. HDMI Type A (1 x 19 pin female)--connects to an existing HDMI cable connected to your HDTV, monitor or sound system
3. Mini DisplayPort (1 x male)--connects to your laptop, desktop or tablet
CONNECT MINI DISPLAYPORT DEVICES TO HDTVS AND MONITORS
Easily connect your Mini DisplayPort-enabled devices to HDTVs and HDMI monitors with the Mini DisplayPort to HDMI Adapter. This male Mini DisplayPort to female HDMI adapter allows you to instantly stream high-quality video and audio from laptops, desktops and tablets that have a Mini DisplayPort output to your HDMI television or computer monitor using a separate HDMI cable (not included).
HIGH-DEFINITION VIDEO AND AUDIO
This Mini DisplayPort HDMI adapter supports 1080p high-definition resolution on HDTVs (1920 x 1080 pixels) as well as transmitting HD audio signals for an all-in-one A/V solution. It is compatible with Passive / DP++ / Dual-mode Mini DisplayPorts on Mac and PC, as well as Thunderbolt™ ports on Mac.
BACKWARD-COMPATIBLE MINI DISPLAYPORT TECHNOLOGY
Developed to be the next-generation personal computer display interface, this Mini DisplayPort to HDMI adapter lets you enjoy your media with extreme refresh rates, intense color depths and the highest resolution possible. This scalable technology was designed to grow with evolving A/V innovations while staying compatible with existing formats like VGA, DVI and HDMI.
PLUG-AND-PLAY SIMPLICITY
Seamless plug-and-play capability makes this adapter ideal for quick media sharing in any setting. Use this adapter to watch movies from your laptop on the HDTV in the living room, share photos for everyone to see on the big screen or give presentations at the office.
Package Includes:
Mini DisplayPort (male) to HDMI (female) Adapter