https://www.belkin.com/30w-usb-c-pd-gan-wall-charger/P-WCH001.html
BoostCharge Pro
30W USB-C PD GaN Wall Charger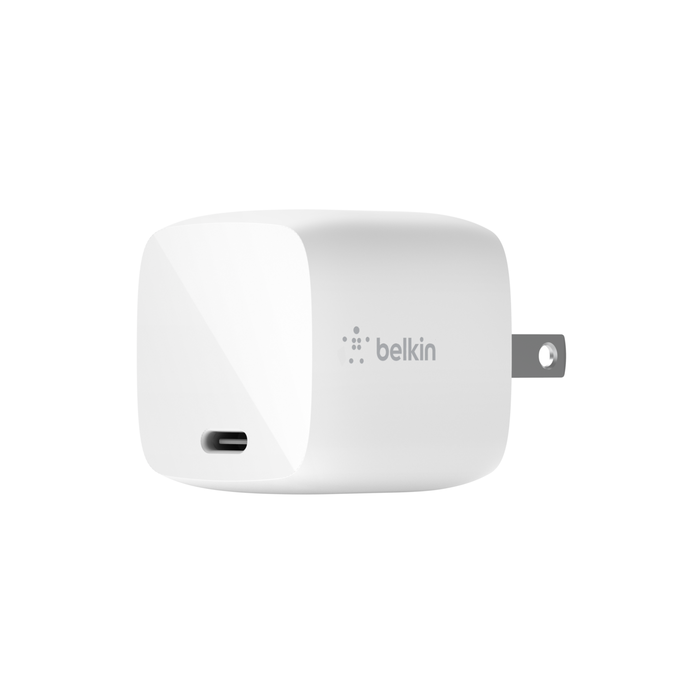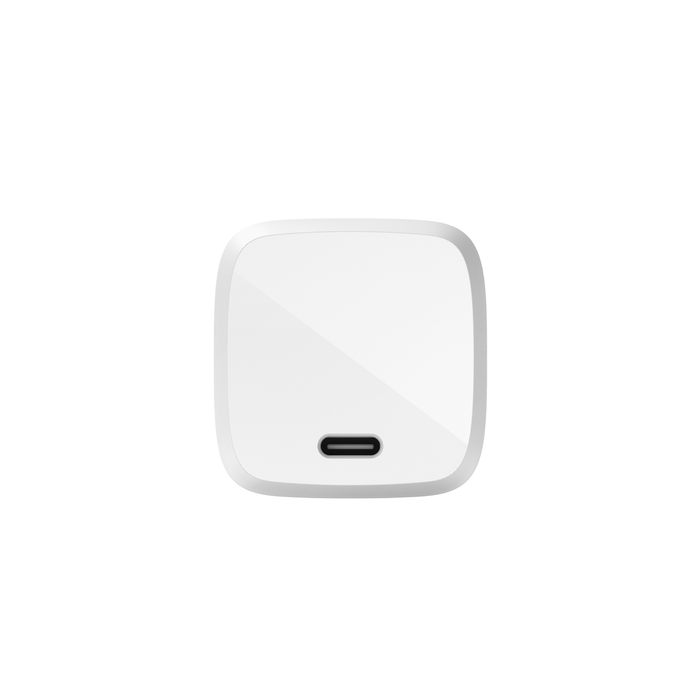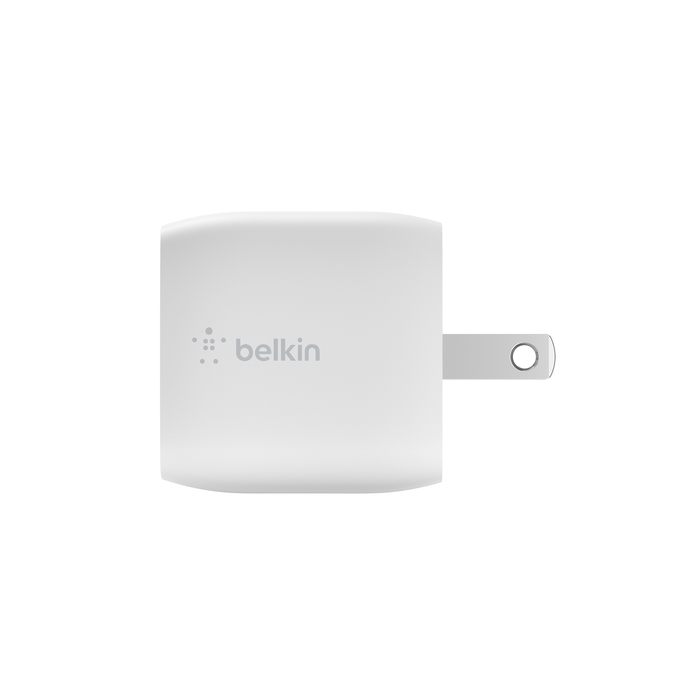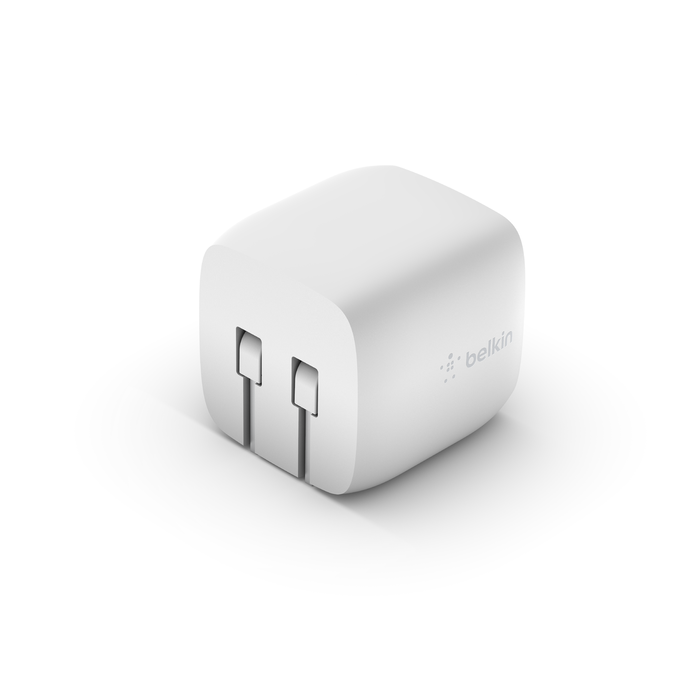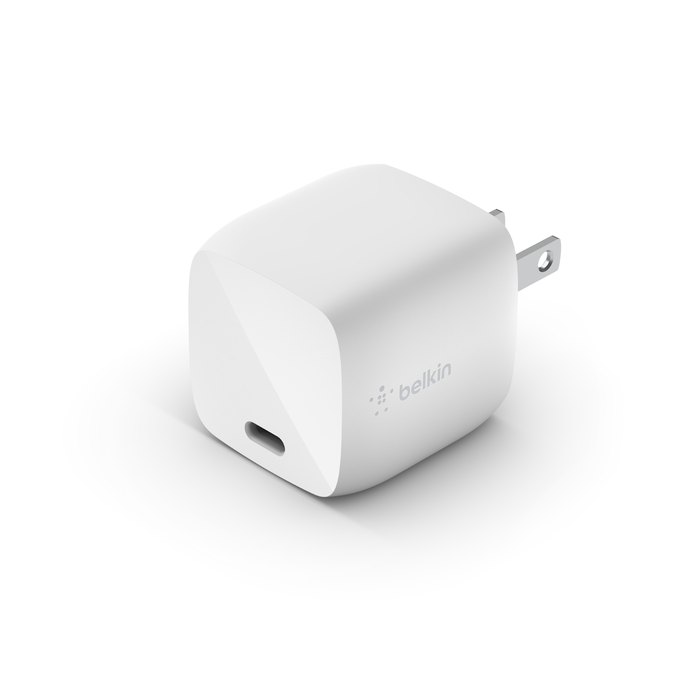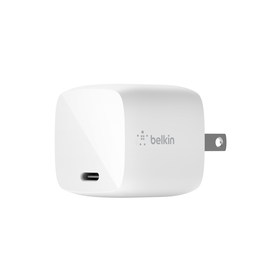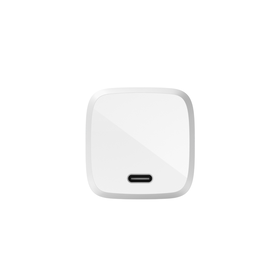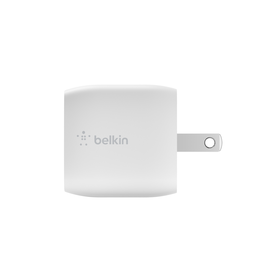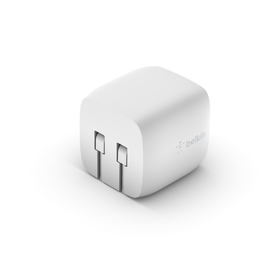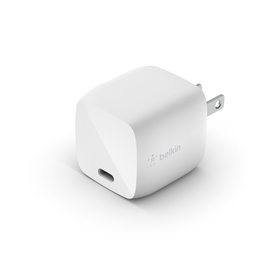 Fast and free shipping
90-Day money back guarantee
24/7 Customer support
BoostCharge Pro
30W USB-C PD GaN Wall Charger

$60 off and FREE Smart Light Switch with purchase of $200+ or,
$30 off with purchase of $125+ or,
$15 off with purchase of $80+ with code GIFT23.
FREE 2-Day Shipping on orders of $125 or more
FREE Standard Shipping on orders of $50 or more
This product usually ships within 1-2 business days.
MacBook Air 15" M2 (2023)
iPhone 14
iPhone 14 Pro
iPhone 14 Plus
iPhone 14 Pro Max
Galaxy S23
Galaxy S23 Plus
Galaxy S23 Ultra
EXTRAORDINARILY SMALL, FAST CHARGING POWER
Experience next-level charging with advanced GaN technology.
This addition to our charging family offers fast charging for your device in an exceptionally compact and convenient size. Foldable prongs make it as small as possible when not in use.
Gallium nitride (GaN) is a high-performance alternative to the traditional silicon used in charging devices. GaN transistors produce less heat, allowing components to be closer together, which means you get a much smaller charger with all the power of a big one.
FAST CHARGING WITH USB-C POWER DELIVERY
For powering up at home or on the go, our 30W USB-C GaN Charger provides fast charging for USB-C PD-enabled devices. Charge a MacBook Air from 0–50% in just 70 minutes* or fast charge an iPhone 8 or later from 0–50% in 30 minutes.**
SAFE AND RELIABLE POWER
Built-in protection keeps your devices safe from overcurrent and overvoltage damage. USB-C Power Delivery certification ensures reliable performance with all compatible devices.
CHARGE YOUR USB-C DEVICES
Our wall charger supports a wide range of USB-C devices, including those from Samsung and Google as well as MacBook Air, iPad Pro, and iPhone 8 and later models.
Specs:
Length: 1a:39.6mm 1b:56.55mm ;
Width: 39mm ;
Height: 40mm ;
At a Glance:
30W output through one USB-C port
USB-C Power Delivery
Gallium nitride (GaN) transistors offer high performance in a compact design
Protected by 2-year product warranty and $2,500 Connected Equipment Warranty
Package Includes:
BOOST↑CHARGE 30W USB-C GaN Wall Charger
**USB-C PD technology charges iPhone 8 or later from 0-50% in 30 minutes when paired with a USB-C cable with Lightning connector.