https://www.belkin.com/wifi-smart-dimmer/WDS060.html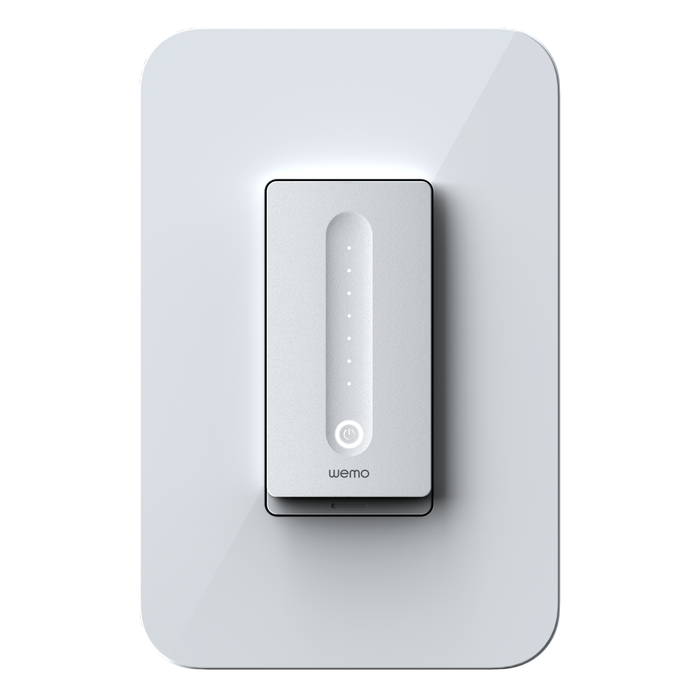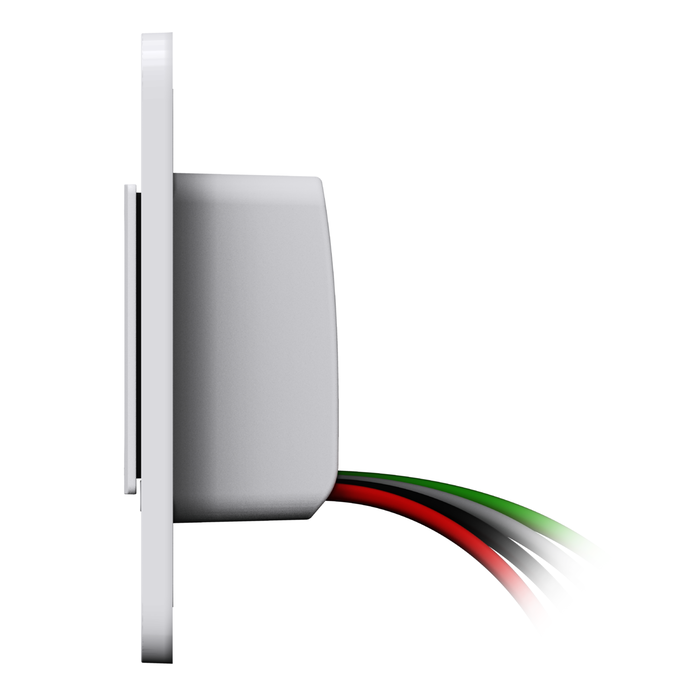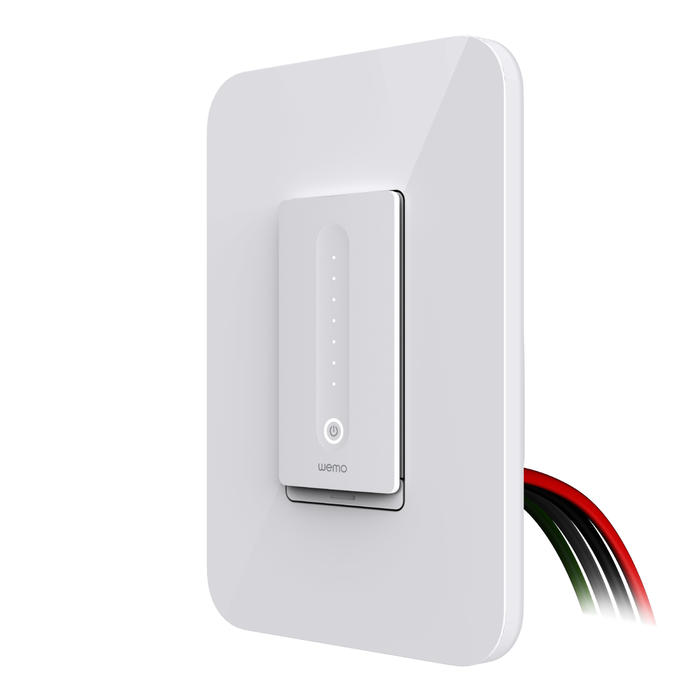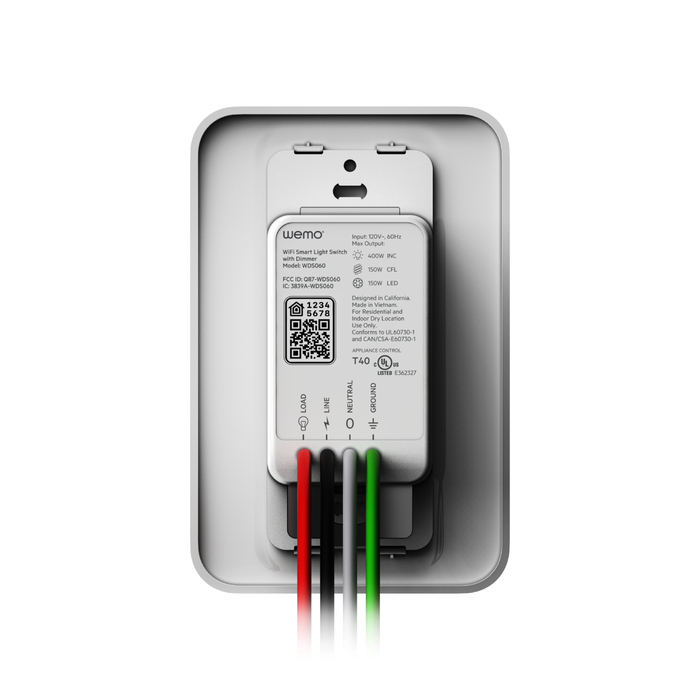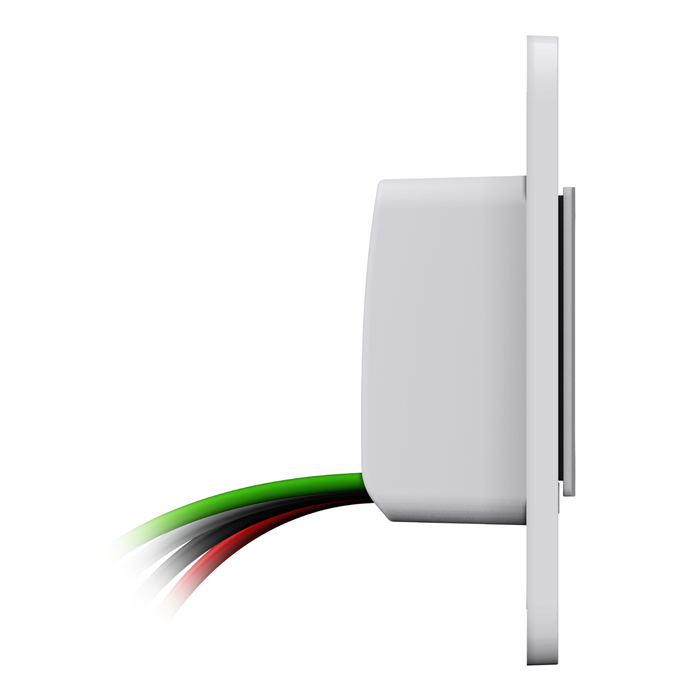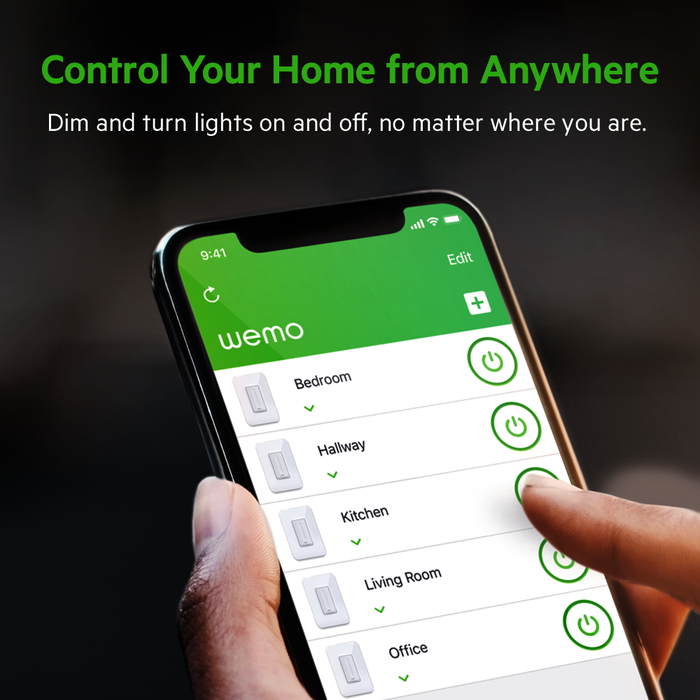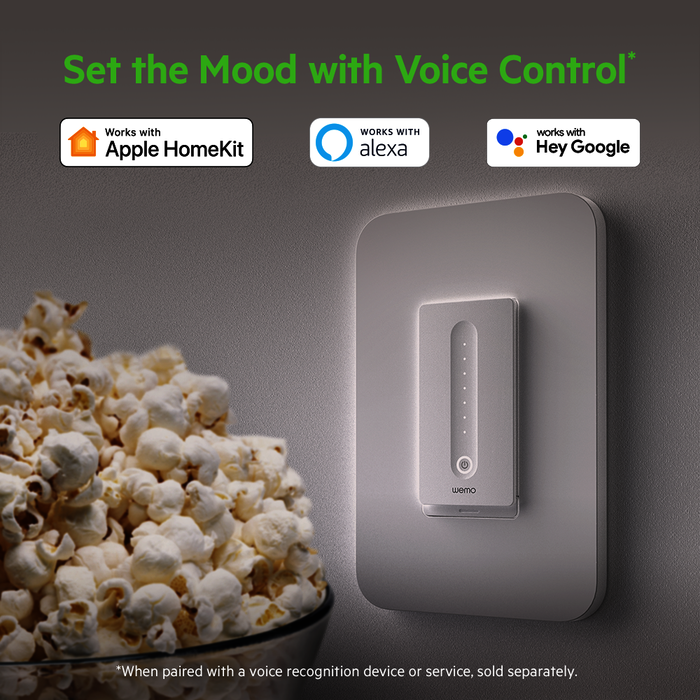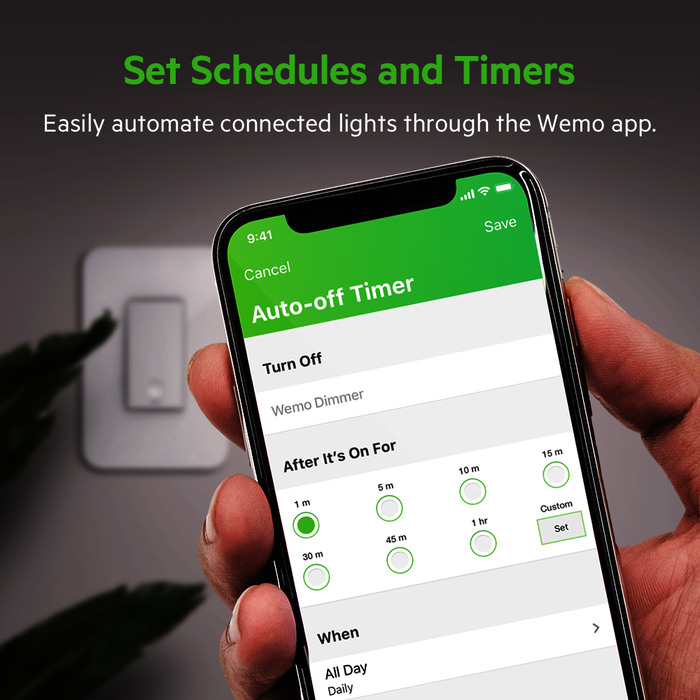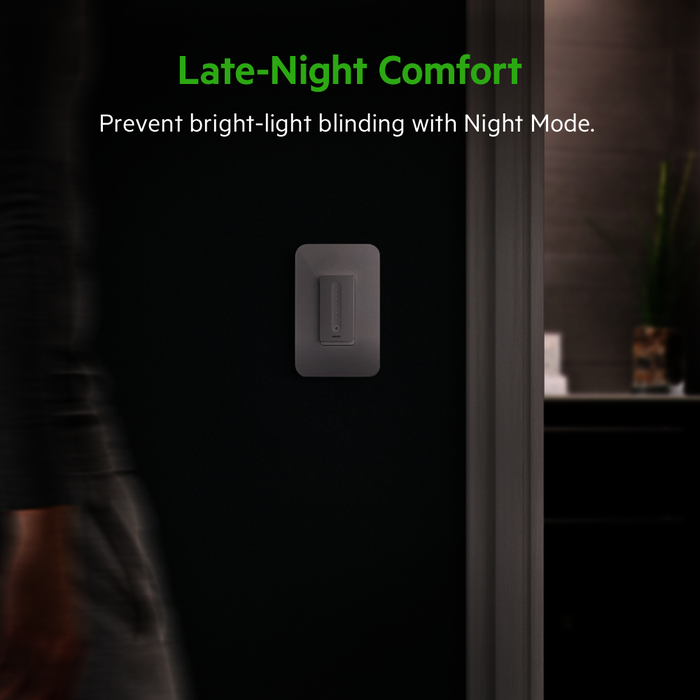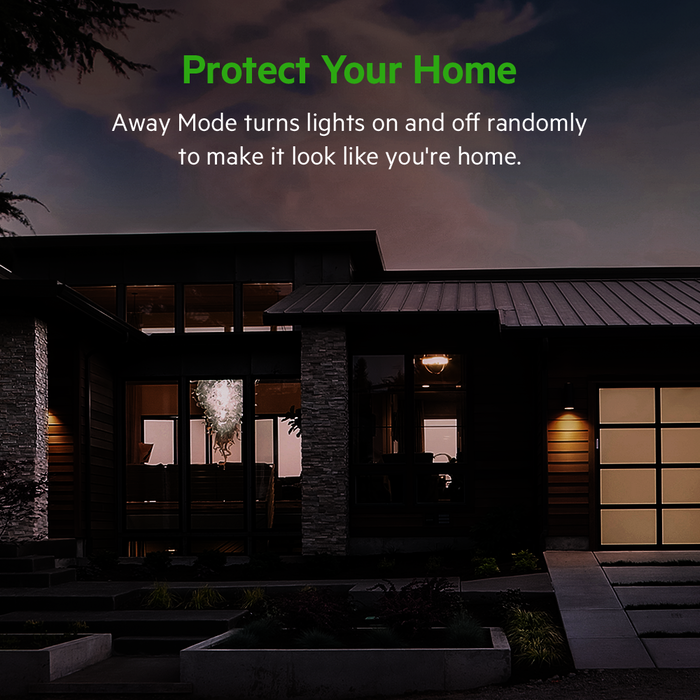 Fast and free shipping
90-Day money back guarantee
24/7 Customer support
Free 2-day shipping on orders over $125 or more.
FREE Standard Shipping on orders of $50 or more
This product usually ships within 1-2 business days.
Wemo WiFi Smart Dimmer gives you total smart control over your lights. Set schedules and dim lights from the Dimmer, app or with your voice using Apple HomeKit, Hey Google or Amazon Alexa.* Learn More
Dim and control lights from the Dimmer, app, or with your voice*
Night Mode protects your eyes from the sudden harshness of bright light at night
Optimizes and works with all dimmable bulbs for a wider dimming range
Set schedules and timers for your lights
Away Mode randomizes lights for added home security—it'll look like you're home even when you're not
Control and Dim Lights From Anywhere
Wemo WiFi Smart Dimmer gives you total control over your lights with no subscription or hub required. Easily set the ambiance of any room and control lights from the Dimmer, the app or with your voice. From bedroom lights and dining room chandeliers to recessed lighting, Wemo Dimmer can control nearly anything—just like a traditional dimmer switch, but better. Whether you're relaxing on the couch, working from the home office, or traveling, it's a breeze to control and dim your home lighting.
Set Worry-Free Schedules for Your Lights
Wemo Dimmer lets you easily set automatic schedules for any light. Using the free Wemo app, you can schedule your hall lights to turn off at sunrise or synchronize your living room lights with the sunset so you never come home to a dark house.
Prevent Bright-Light Blinding With Night Mode
Want to minimize bright-light blinding when you're getting a midnight snack or checking in on the kids? With Night Mode, you can set your Wemo Dimmer to turn on to a lower light level during specific times.
Set the Mood with Voice Control
Get hands-free control of lights with Amazon Alexa, Apple HomeKit and Hey Google.
Optimize Your Light Control
Wemo Dimmer will calibrate to work with your specific type of bulb – from LEDs and CFLs to incandescent bulbs. No matter what type of bulb you're using, you'll enjoy the maximum amount of dimming range with no flickering.
Protect Your Home with Randomized Lights
With the ability to randomize your lights, Wemo Dimmer protects your home better than a mechanical timer. Away Mode randomizes lights for added home security—it'll look like you're home even when you're not.
Group and Control Multiple Wemo Devices with a Single Press
Your Wemo Dimmer can do so much more than dim. With the Long Press feature, you can set any number of other Wemo devices to respond to a two-second press of the Dimmer button. You can use Long Press to turn all Wemo lights and devices on or off. Or put all your Wemo lights into Away Mode when you leave for vacation.
Additional Product Details
System Requirements
WiFi router
Android 6.0 or later
iOS 11.0 or later
Neutral wire required
Replaces single pole switches only
Not compatible with 3-way (multi-location control) switches
Works with your existing single/double/multi-switch rocker-style plates
Not designed to work with metal face plates
General Specifications
Voltage Rating: 120V/15A/60Hz
Max Wattage: 400 W Incandescent, 150 W CFL or LED
WiFi: 2.4GHz 801.11n
Package Includes:
WiFi Smart Dimmer
Face plate
Four wire nuts
Wire labels
Quick Start Guide
*When paired with a voice recognition device or service, sold separately.