https://www.belkin.com/truefreedom-pro/P-WIZ006.html
BoostCharge
TrueFreedom PRO
Wireless Charger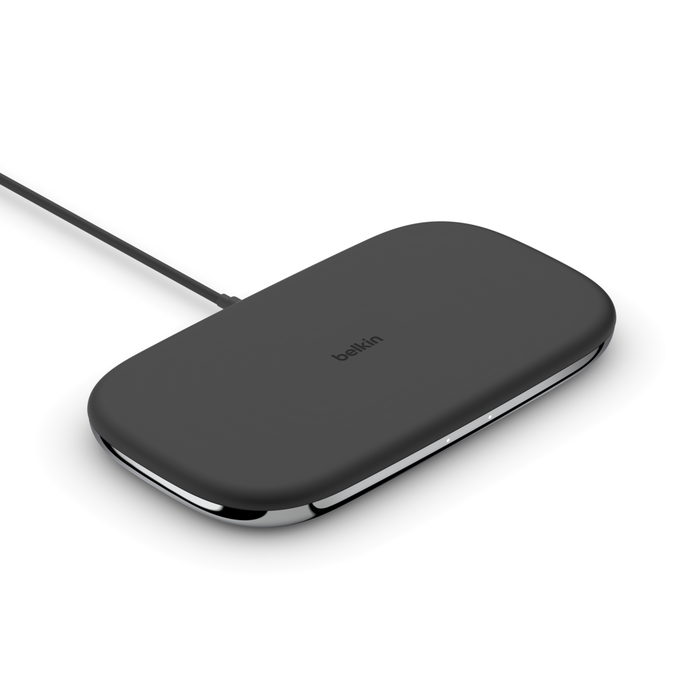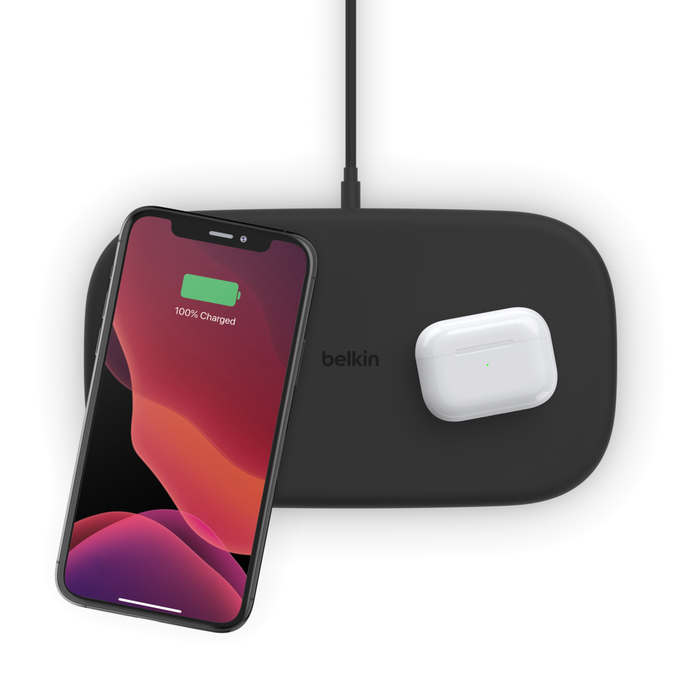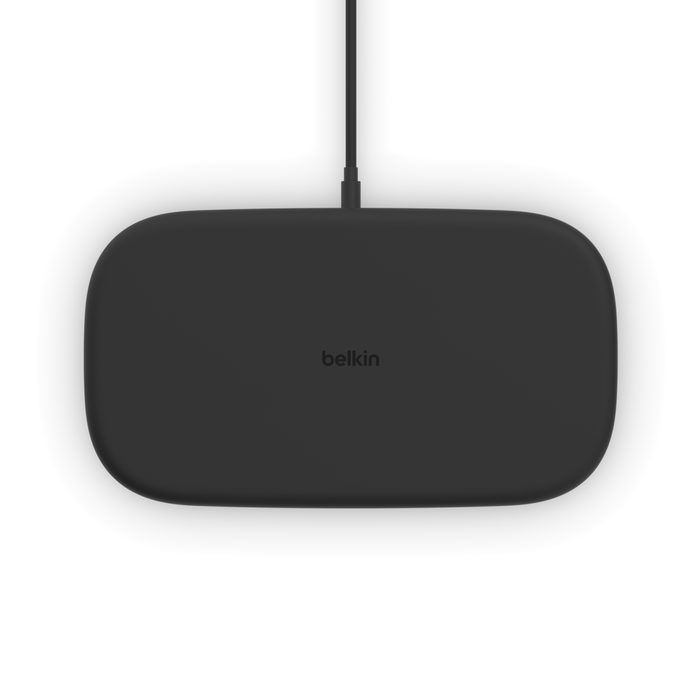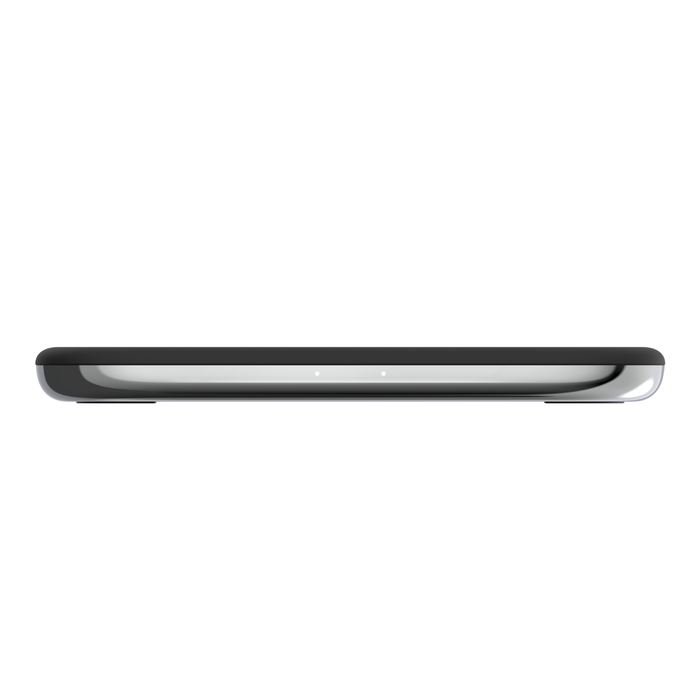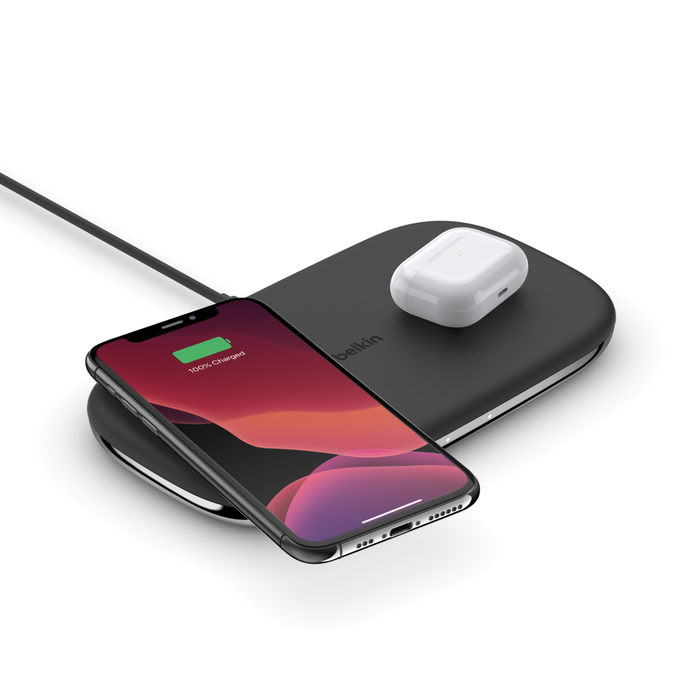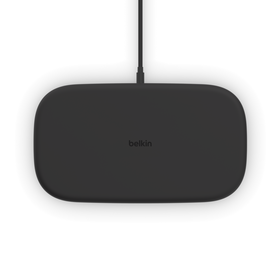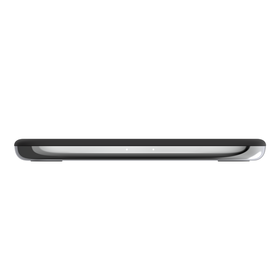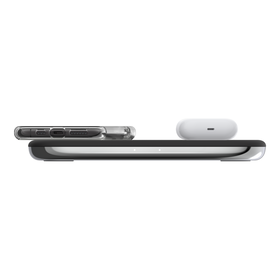 Fast and free shipping
90-Day money back guarantee
24/7 Customer support
BoostCharge
TrueFreedom PRO
Wireless Charger
$60 off and FREE Smart Light Switch with purchase of $200+ or,
$30 off with purchase of $125+ or,
$15 off with purchase of $80+.
Discount and free gift (if applicable) is automatically applied at checkout with code GIFT23.
FREE 2-Day Shipping on orders of $125 or more
FREE Standard Shipping on orders of $50 or more
This product usually ships within 1-2 business days.
Apple AirPods
Apple AirPods Pro
Galaxy Note 10
Galaxy Note 10+
Galaxy Note9
Galaxy S10
Galaxy S10+
Galaxy S10e
Galaxy S20
Galaxy S20 Ultra
Galaxy S20+
Galaxy S9
Galaxy S9+
iPhone 11
iPhone 11 Pro
iPhone 11 Pro Max
iPhone 8
iPhone 8 Plus
iPhone SE 2nd Gen
iPhone X
iPhone XR
iPhone XS
iPhone XS Max
Upgrade to True Charging Freedom
Whereas most wireless chargers require precise device placement, TrueFreedom PRO has multiple internal charging coils, so you'll get a secure and consistent fast charge no matter where you place your phone or earbuds. No need to perfectly align your devices.
Fast Wireless Power x2
Prevent a bottleneck at your charging pad by creating twice the space. TrueFreedom PRO Wireless Charger powers two devices at once with up to 10W each, and is compatible with both Apple* and Samsung, making it perfect for families who use different devices, or anyone who needs to charge their phone and earbuds at the same time.
*Not compatible with iPhone 12 models
Elevate Your Space
Declutter your desk or countertop with a sleek wireless charging pad that complements any room décor. With silver chrome highlights and a leather-like finish, this premium charger is designed to elevate any room.
Case Compatible
This dual charging pad will charge through most lightweight cases, so you never need to remove your phone from its case to charge.
LED Indicates Charging Status
A white light confirms active wireless charging, while an amber light indicates an error with charging, due to foreign object detection, misalignment, or other errors.
At a Glance
Full-surface charging
Charge 2 devices at once
10W fast wireless charging per device
Sleek design and premium materials
Case compatible
LED light indicator
Please note: Not compatible with iPhone 12 models
Package Includes:
BOOST↑CHARGE TrueFreedom PRO Wireless Charger
Power Supply Unit
Dimensions
Length: 190mm
Width: 107mm
Height: 17mm
*Not compatible with iPhone 12 models.