https://www.belkin.com/smart-light-switch-with-thread/WLS0503.html
Wemo
Smart Light Switch with Thread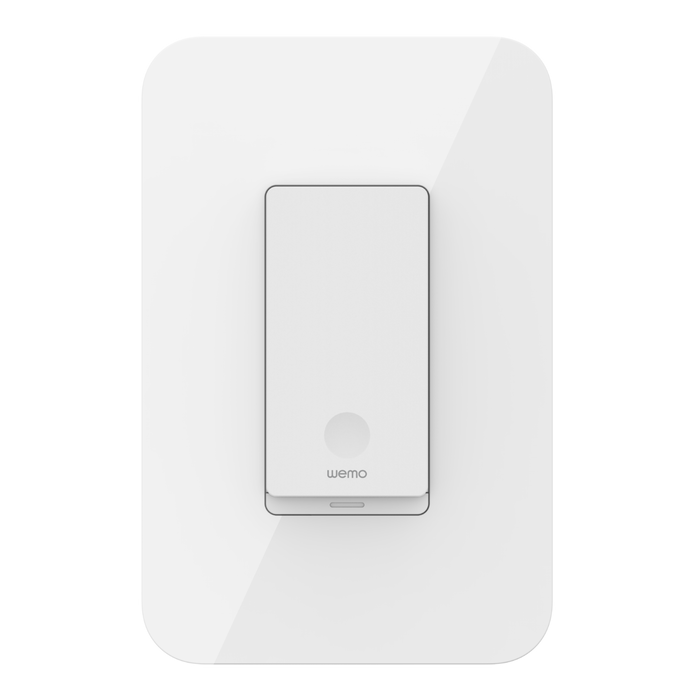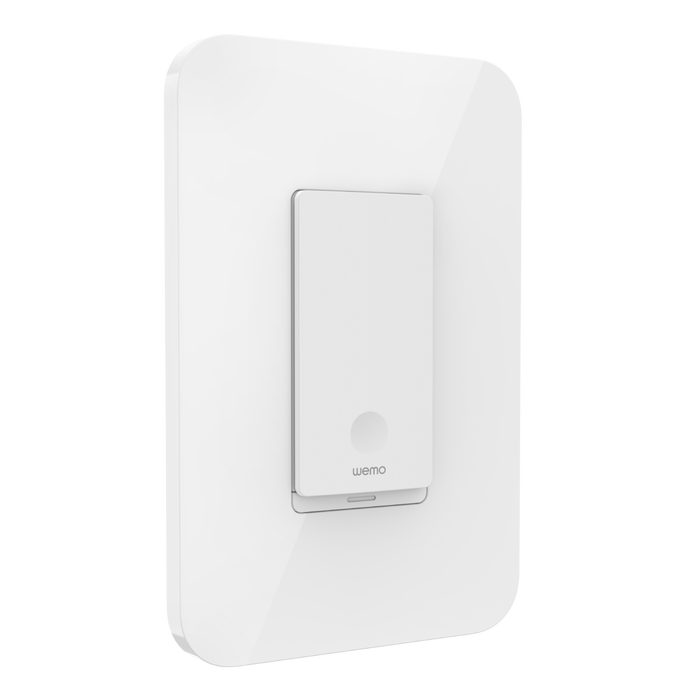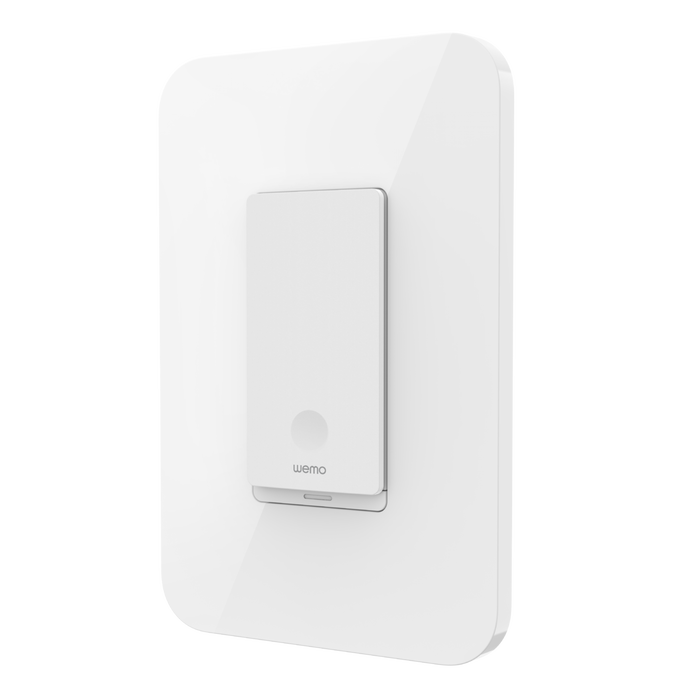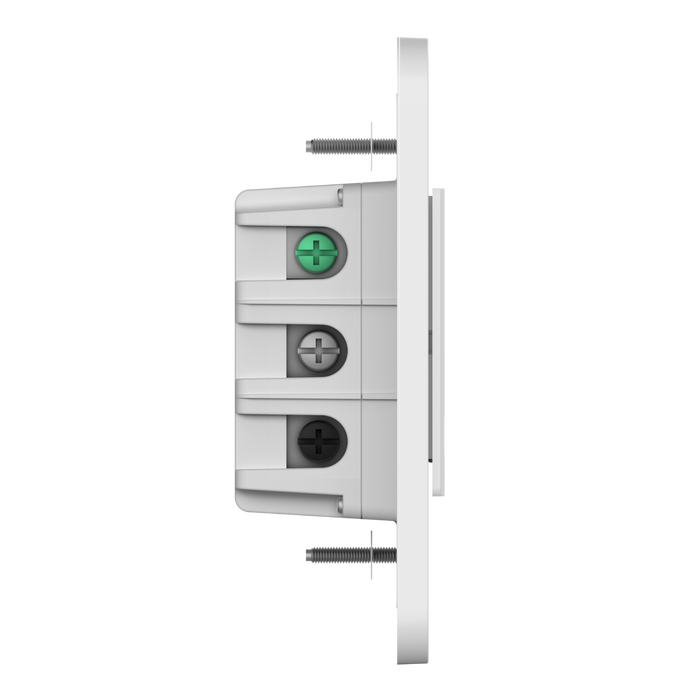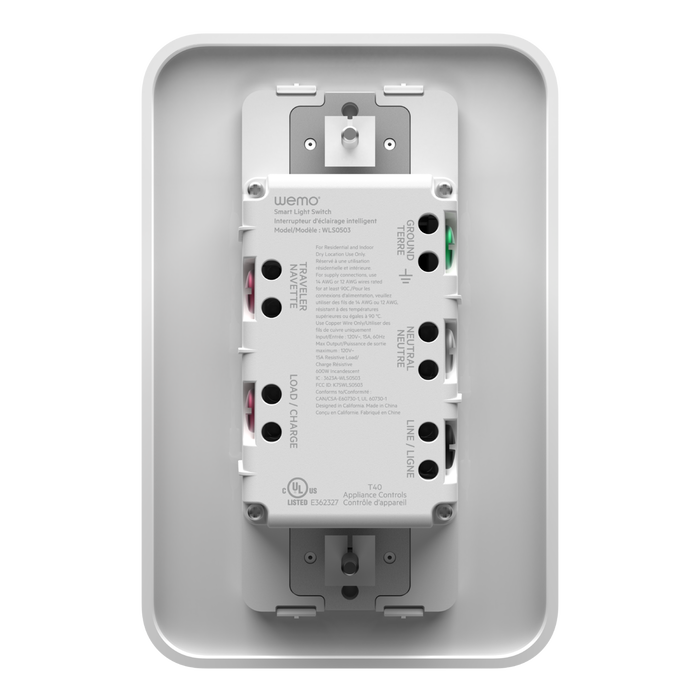 Wemo
Smart Light Switch with Thread
Our Smart Light Switch is Thread certified, built on the latest and greatest technology to allow a faster and more reliable connection. Working exclusively with Apple HomeKit, the switch uses Touch Pairing for a quick and easy setup.
Spring Sale - Save 20% with code SS23, while supplies last.
System Requirements
To control this HomeKit-enabled accessory, the latest version of iOS or iPadOS is recommended.
Controlling this HomeKit-enabled accessory automatically and away from home requires a HomePod, Apple TV, or iPad set up as a home hub.
Works with Apple HomeKit technology over Thread and Bluetooth.
Thread support requires HomePod mini or Apple TV 4K.
Easy Lighting Control Through HomeKit
Supporting both single-pole and 3-way configurations, it's a single smart switch that can operate as either solution. This switch is compatible with neutral wiring used in most homes, eliminating guesswork, and providing peace-of-mind and a safe smart lighting solution. Turn lights on and off from anywhere using your iPhone, iPad, Wemo Stage, or by asking Siri. You can also set schedules in the Home app for even more flexibility.
Compatible with Most Homes
Compatible with neutral wiring​ used in most homes, our Smart Light Switch eliminates guesswork and provides peace-of-mind and a safe, modern lighting solution.
Fast, Reliable Connection with Thread 
Thread technology is the latest and most advanced connection available, and it's designed specifically for smart home networking. It allows for a faster, more reliable connection for all your accessories. No Thread devices yet? No problem. Our Smart Light Switch connects using Bluetooth as well. 
One Switch, Many Applications
Our smart light switch can replace either single-pole or 3-way (multi-location control) switches​. It's a versatile solution whether you're replacing an existing switch setup or looking for options in new construction.
Easy Setup 
Just tap your iPhone to the Smart Light Switch and follow the prompts to start controlling in seconds. Touchless pairing using NFC (Near Field Communication) technology makes setup faster and easier than ever before.   
Designed for HomeKit
Set schedules for added convenience and get protection to look like you're home even when you're not. Our Smart Light Switch works with all HomeKit devices, including Wemo Smart Video Doorbell to turn on lights when motion is detected​.  
At a Glance
Universal solution for most homes with neutral wiring    
Thread networking compatible    
Replaces single-pole and 3-way switches    
Designed exclusively for Apple HomeKit    
Easy touch pairing with Near-Field Communication (NFC) technology    
State-of-the-art firmware temperature tracking assures safe and reliable usage   
2-year extended warranty for peace of mind    
Package includes
Smart Light Switch  
Cover Plate 
Jumper Wire (1) 
Wire Nut (1) 
Setup Guide 
Specs
Dimensions: 3.3" W x 5" H x 1.7" D 

 

Weight: 150.6 g/0.332

lb

 

 

Replaces single-pole and 3-way (multi-location control) switches 

 

Supports most light and bulb types 

 

Maximum Wattage: 600W incandescent resistive load 

 

Works with your existing single/double/multi-switch rocker-style plates 

 

Not designed to work with metal plates 

 

Neutral wire required

 

Electrical rating: 120V~/15A/60Hz/1800W 

 

Thread: 2.4 GHz 802.15.4, BLE: 2.4 GHz, 802.15.1