https://www.belkin.com/dvi-d-single-link-cable-dvi-d-m-sldvi-d-m-sl/P-F2E7171-SV.html
DVI-D Single Link Cable, DVI-D (M-SL)/DVI-D (M-SL)
Price reduced from

$19.99

to
$17.99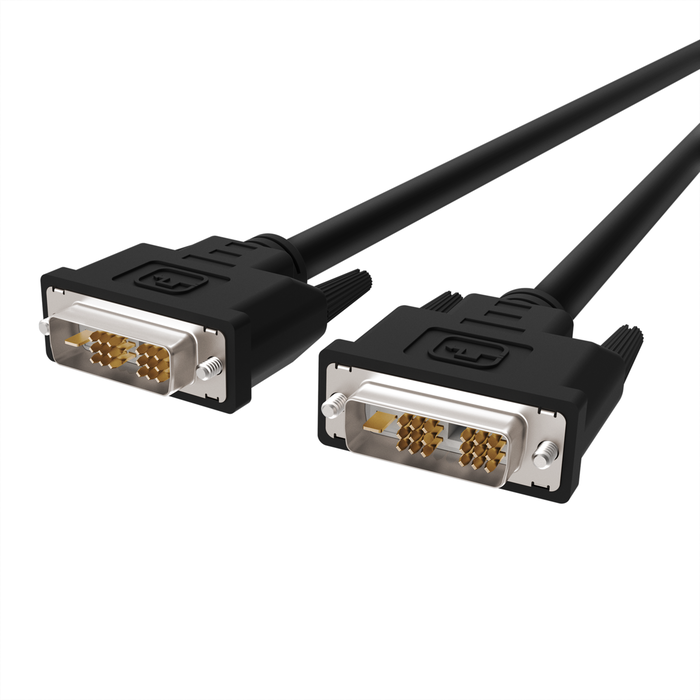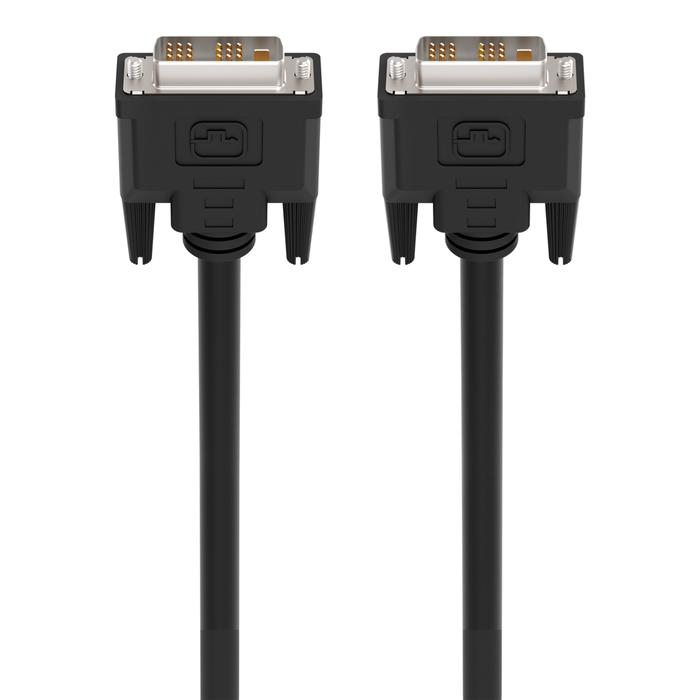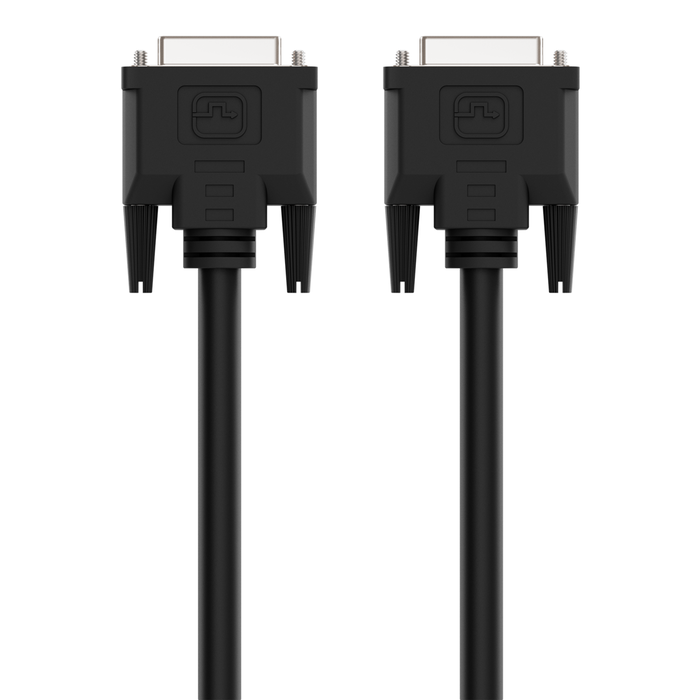 DVI-D Single Link Cable, DVI-D (M-SL)/DVI-D (M-SL)
Price reduced from

$19.99

to
$17.99
Spring Sale - Save 20% with code SS23, while supplies last.
RELIABLE PROJECTIONS
Compatible with virtually any digital, flat-panel or liquid-crystal display, this Single Link DVI Cable provides a digital connection that's faster and stronger than a standard monitor cable. It meets Digital Display Working Group (DDWG) and Digital Visual Interface (DVI) standards, so you can expect an outstanding performance. Featuring a DVI digital single-link format, this cable delivers high-speed digital transmission speeds up to 4.95Gbps.
THE BELKIN DIFFERENCE
Pioneer in technology and innovation for over 30 years
Braid-over-foil-shield protection provides greater flexibility and low DC resistance
Meets the DVI DDWG Standard (Digital Display Working Group)
Compliant with FCC requirements on electromagnetic/radio frequency interference (EMI/RFI) with undermold shield
Backed by a Belkin Limited Lifetime Warranty
VIDEO QUALITY
This DVI-D Single Link Cable has been designed to deliver better speed and clarity than standard monitor cables. No matter if you're projecting a detailed spreadsheet or an action video sequence, you can always count on this cable.
EXTRA DURABLE
Perfect for power users, the Belkin DVI-D Single Link Cable is ultra-resilient. The extra durable construction and a hood molded strain-relief extend the cable's life, ultimately saving you money.
SUPERB BUILDING MATERIALS
Nickel-plated contacts provide maximum conductivity with zero data loss. Hood molding and strengthened strain reliefs ensure the cable's reliability.
DESIGNED FOR COMFORT AND EASE
Oversized thumbscrews are more comfortable and easier to use. Meanwhile, the connectors maintain a perfect fit for a reliable connection.
KEY FEATURES AND BENEFITS
Provides maximum conductivity with no data loss through nickel-plated contacts
Durable and flexible with a molded strain-relief
Oversized rounded thumbscrews are comfortable to use
Retains a perfect fit with connectors
Features hot-plug detection
Allows high-speed, single-link digital signaling
LIMITED LIFETIME WARRANTY
The security of a Belkin Limited Lifetime Warranty provides peace of mind. For more information on your warranty visit belkin.com/warranty.
At a Glance:
Supports 1920x1200 resolution
10-feet / 3-meter length
18 gold-plated copper pins and nickel-plated shell
Superior molded cables with copper foil/shielding for maximum EMI/RFI protection
Works with DVI compatible monitors, CPUs, projectors and HDTVs