https://www.belkin.com/dual-usb-c-car-charger-36w/P-CCB002.html
BoostCharge
Dual USB-C Car Charger 36W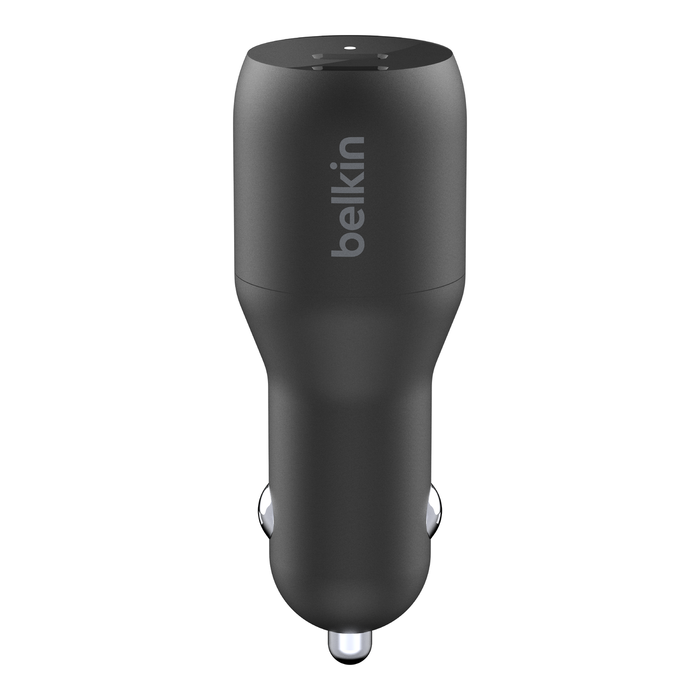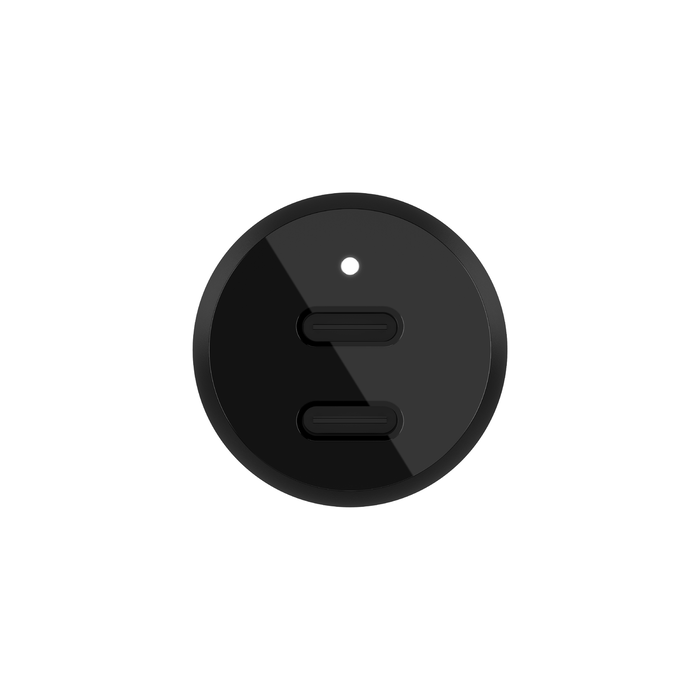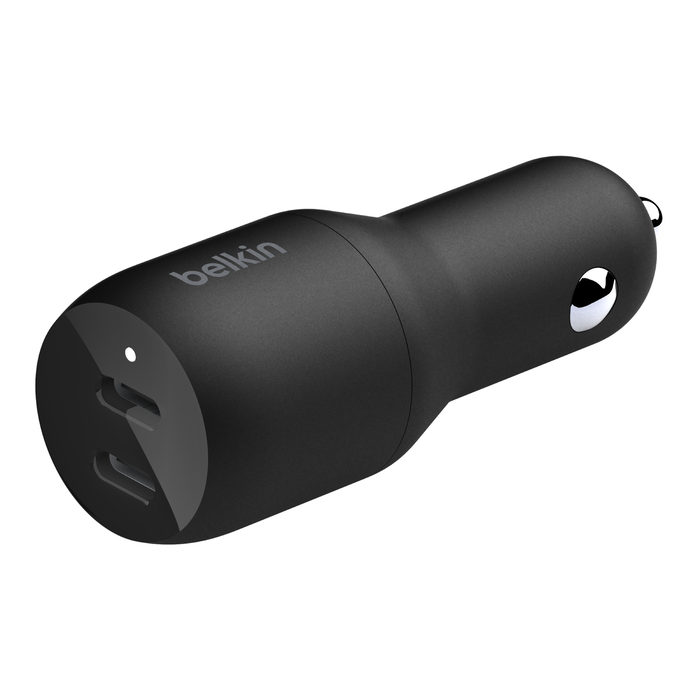 Fast and free shipping
90-Day money back guarantee
24/7 Customer support
BoostCharge
Dual USB-C Car Charger 36W
Dads and Grads Sale - Save 20% with code DNG23, discount automatically applies in cart, while supplies last.
Free 2-day shipping on orders over $125 or more.
FREE Standard Shipping on orders of $50 or more
This product usually ships within 1-2 business days.
iPad 9th gen
iPad mini 6th Gen
Apple Watch Series 5
Google Pixel 4
iPad (9.7")
iPhone 14
iPhone 14 Pro
iPhone 14 Plus
iPhone 14 Pro Max
iPhone 11
iPhone 11 Pro
iPhone 11 Pro Max
iPhone 12
iPhone 12 mini
iPhone 12 Pro
iPhone 12 Pro Max
iPhone 13
iPhone 13 mini
iPhone 13 Pro
iPhone 13 Pro Max
iPhone 8
iPhone 8 Plus
iPhone SE 2nd Gen
iPhone X
iPhone XR
iPhone XS
iPhone XS Max
Galaxy S21 5G
Galaxy S21+ 5G
Galaxy S21 Ultra 5G
Galaxy S23
Galaxy S23 Plus
Galaxy S23 Ultra
Galaxy Note 10
Galaxy Note 10+
Sony Xperia 10 Series
Sony Xperia 1 Series
Sony Xperia 5 Series
Sony Xperia 8 Series
Sony Xperia Ace Series
Sony Xperia PRO Series
GOGLPXL3
DUAL FAST CHARGING ON THE GO
Fast charge two phones simultaneously on the go. 18W of dedicated power per USB-C® port means you get fast charging for any USB Power Delivery-enabled device when paired with any USB-C cable. Fast charge an iPhone 8 or later up to 50% in 30 minutes, a Google Pixel 2 or 2XL up to 50% in 37 minutes, and an iPad Pro up to 50% in 60 minutes.
TWO 18W PORTS KEEP YOU CHARGED
It's easier than ever for you and your copilot to stay charged with 18W of dedicated power for each port. From a carpool commute to a cross-country road trip, you can keep the entire crew powered with dual fast-charging ports.
At a Glance:
Supports fast charge for iPhone* and all USB Power Delivery-compatible devices
Dual ports, each with 18W of dedicated power
Protected by a 2-year warranty and $2,500 Connected Equipment Warranty
Package Includes:
BOOST↑CHARGE Dual USB-C™ Car Charger 36W