https://www.belkin.com/8-outlet-commercial-surge-protector-8-cord/P-BE108000-08.html
8-Outlet Commercial Surge Protector 8' Cord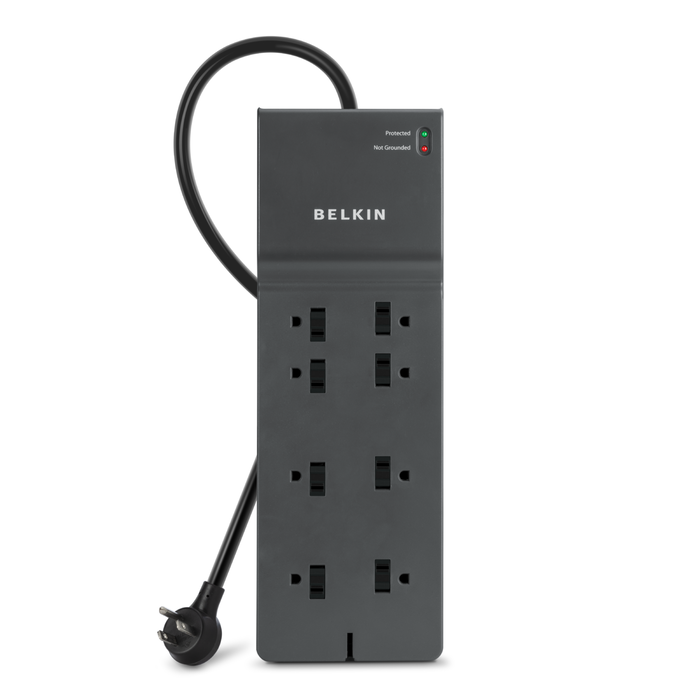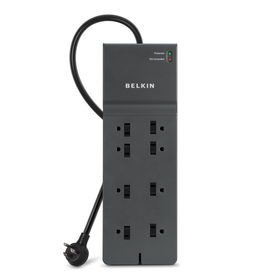 Fast and free shipping
90-Day money back guarantee
24/7 Customer support
8-Outlet Commercial Surge Protector 8' Cord
$60 off and FREE Smart Light Switch with purchase of $200+ or,
$30 off with purchase of $125+ or,
$15 off with purchase of $80+.
Discount and free gift (if applicable) is automatically applied at checkout with code GIFT23.
Out of Stock

This item is currently not available
FREE 2-Day Shipping on orders of $125 or more
FREE Standard Shipping on orders of $50 or more
This product usually ships within 1-2 business days.
EMI/RFI Noise Filter
150K Hz ~100M Hz, up to 58dB
The Belkin Commercial Series Surge Protector provides premium power protection for commercial office environments. We've used advanced design elements, top-quality construction, and superior circuitry and components to provide the most complete protection from surge, spike, and other electrical abnormalities. Our products are backed by Belkin's Lifetime Product and Connected Equipment Warranties. The Commercial Series models protect everyday office electronics, offering a slim, sleek design that blends seamlessly with today's modern electronic devices.
Please note: The protective components inside surge protectors absorb over-voltage spikes to protect your connected devices which means they will eventually wear out. Replace them every 3 years or immediately after any over-voltage spike event such as a thunderstorm or power outage because surge protectors degrade faster if they are exposed to high intensity events. Periodically check the surge protector enclosure and cable for signs of wear or heat distress. Replace an expired surge protector with a new one at the end of its useful life.