https://www.belkin.com/30w-usb-c-pd-gan-wall-charger/P-WCH008.html
BoostCharge Pro
30W USB-C PD GaN Wall Charger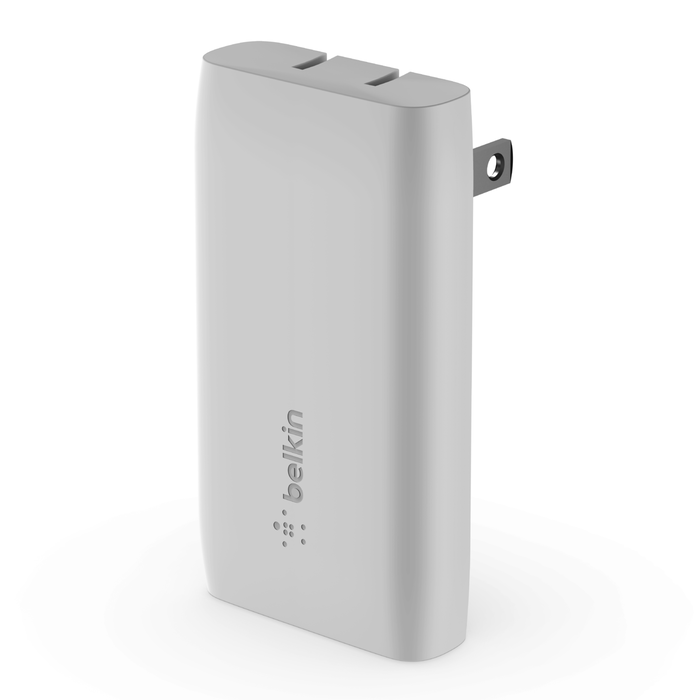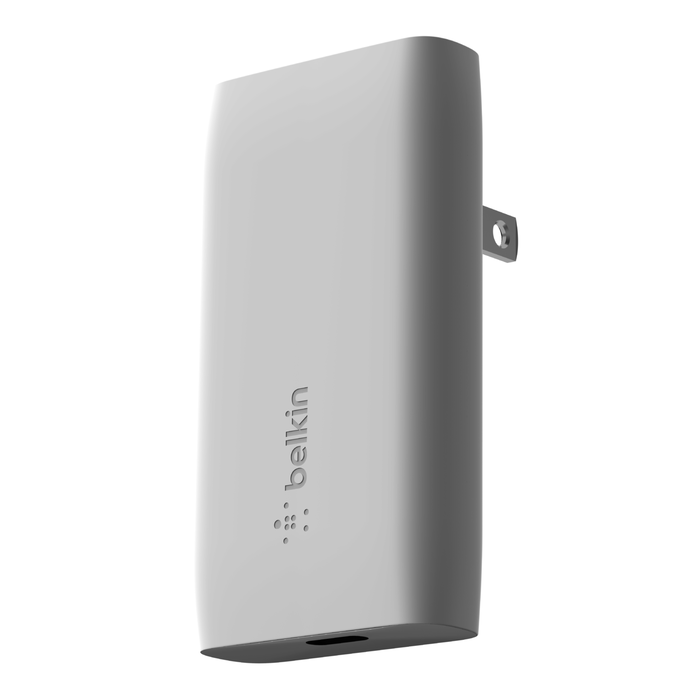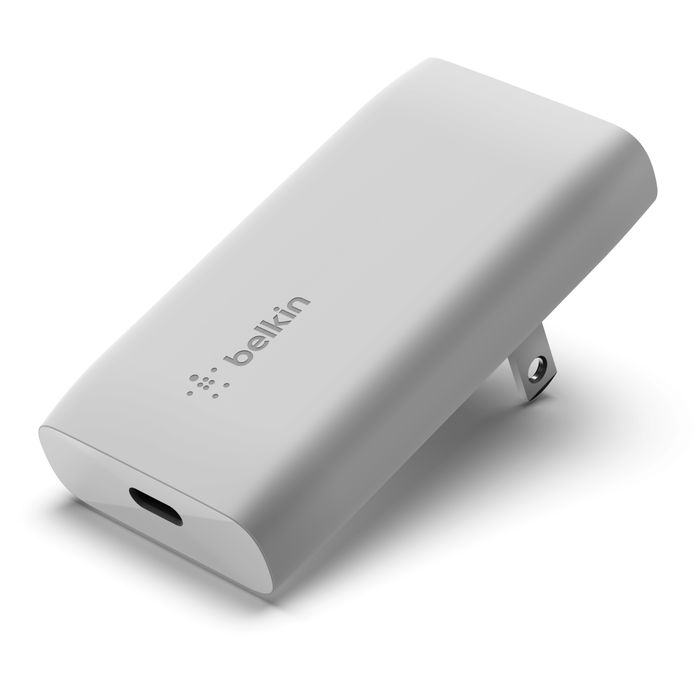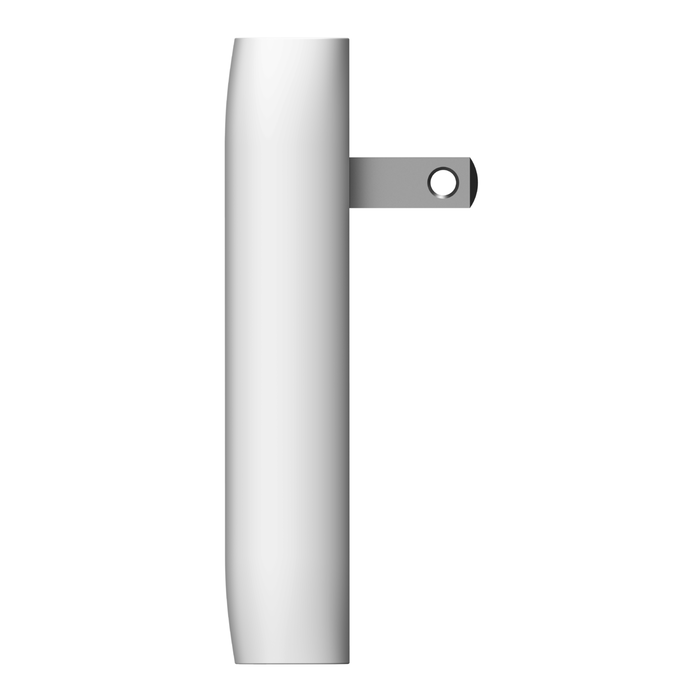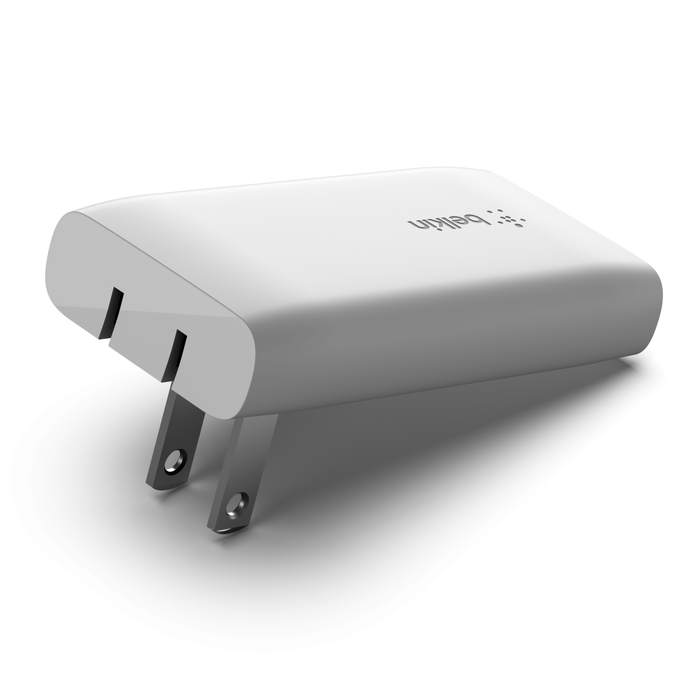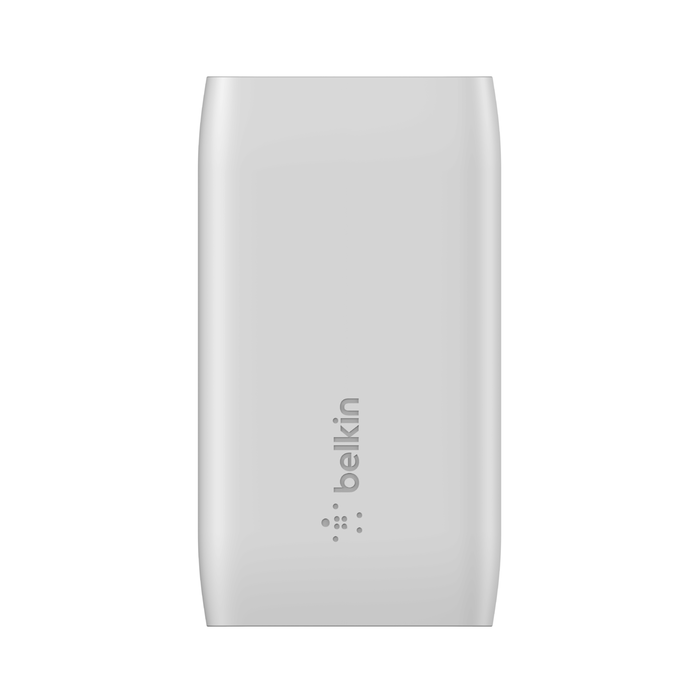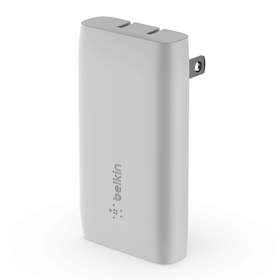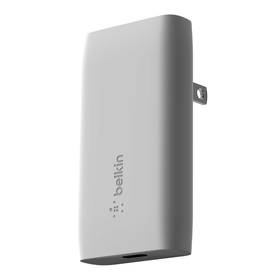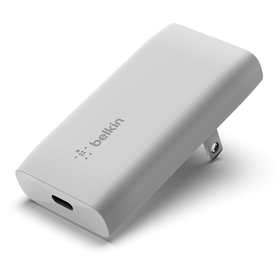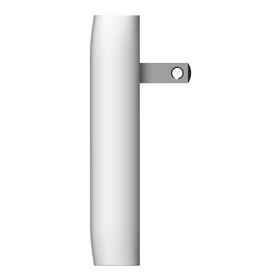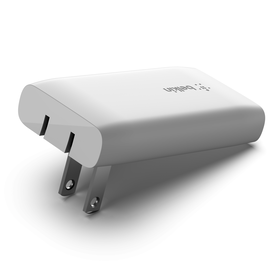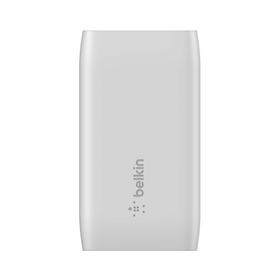 Fast and free shipping
90-Day money back guarantee
24/7 Customer support
BoostCharge Pro
30W USB-C PD GaN Wall Charger
Discount is automatically applied at checkout with code CM23.
FREE 2-Day Shipping on orders of $125 or more
FREE Standard Shipping on orders of $50 or more
This product usually ships within 1-2 business days.
iPad 9th gen
iPad Air
MacBook Air
MacBook Air 15" M2 (2023)
MacBook Pro (2020)
iPad mini 6th Gen
Google Pixel 4
Google Pixel 5
iPad Pro (10.5")
iPad Pro (9.7")
iPhone 11
iPhone 11 Pro
iPhone 11 Pro Max
iPhone 12
iPhone 12 mini
iPhone 12 Pro
iPhone 12 Pro Max
iPhone 13
iPhone 13 mini
iPhone 13 Pro
iPhone 13 Pro Max
iPhone 8
iPhone 8 Plus
iPhone X
iPhone XR
iPhone XS
iPhone XS Max
Galaxy S20
Galaxy S20+
Galaxy S20 Ultra
Galaxy S21 5G
Galaxy S21+ 5G
Galaxy S21 Ultra 5G
Galaxy S22 5G
Galaxy S22+ 5G
Galaxy S22 Ultra 5G
Galaxy S23
Galaxy S23 Plus
Galaxy S23 Ultra
Galaxy Note 10
Galaxy Note 10+
Galaxy Note20
Ultra-Thin and Ultra-Powerful
Get a fast charge for your iPhone, iPad, MacBook Air, or other USB-C PD enabled device or laptop with our GaN Wall Charger. With up to 30W of power, this USB-C® charger gives a fast charge of 0-50% in 30 minutes* for your iPhone 8 and later, and 0-50% in 70 minutes** for your MacBook Air. Its ultra-thin, flat-to-wall design with foldable prongs makes it a perfect fit for travel, home, the office, or anywhere you'll need a quick power-up.
Fits Anywhere
Our thinnest 30W USB-C charger yet. Access fast charging speeds for smartphones, tablets, and laptops in a portable, flat-to-wall design with foldable prongs that's perfect for travel and will fit almost anywhere.
Safe and Compliant
Our USB-C wall charger is USB-C PD certified and comes with over-current and over-voltage protections, keeping your charger and device safe when in use.
At a Glance
30W USB-C GaN wall charger for iPhone, iPad, and other compatible smartphones and tablets 
Supports fast charging for MacBook Air and other low power laptops
Get charging speeds of up to 0-50% in 30 mins for iPhone 8 or later, and up to 0-50% in 70 mins for MacBook Air*
Ultra-thin design with foldable prongs 
USB-C PD certified with over-current and over-voltage protection
Comes with a 2-year warranty and a $2,500 CEW 
Package Includes:
30W USB-C PD GaN Wall Charger
*18W USB-C PD technology charges iPhone 8 or later from 0-50% in 30 mins with a USB-C cable with Lightning connector
**30W USB-C PD technology charges MacBook Air 2018 from 0-50% in 70 mins when paired with a USB-C to USB-C cable