https://www.belkin.com/3.5-mm-audio-cable-with-lightning-connector/P-AV10172.html
3.5 mm Audio Cable With Lightning Connector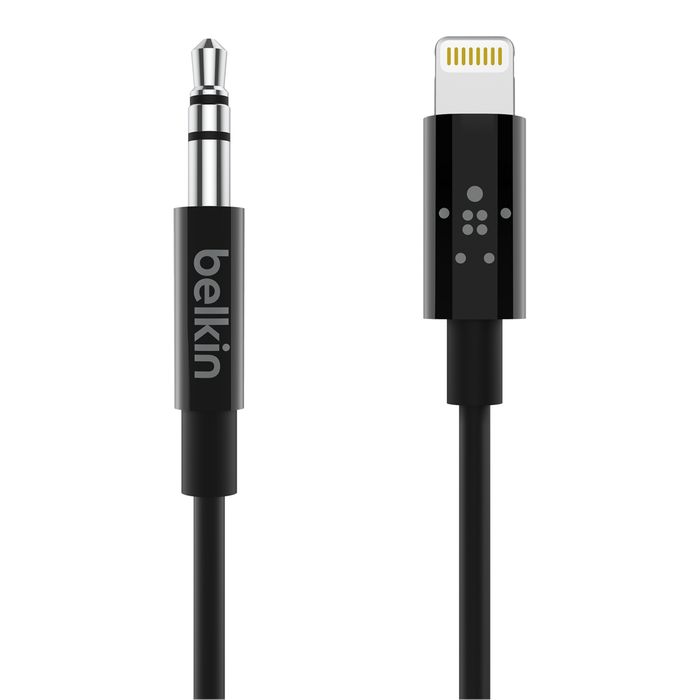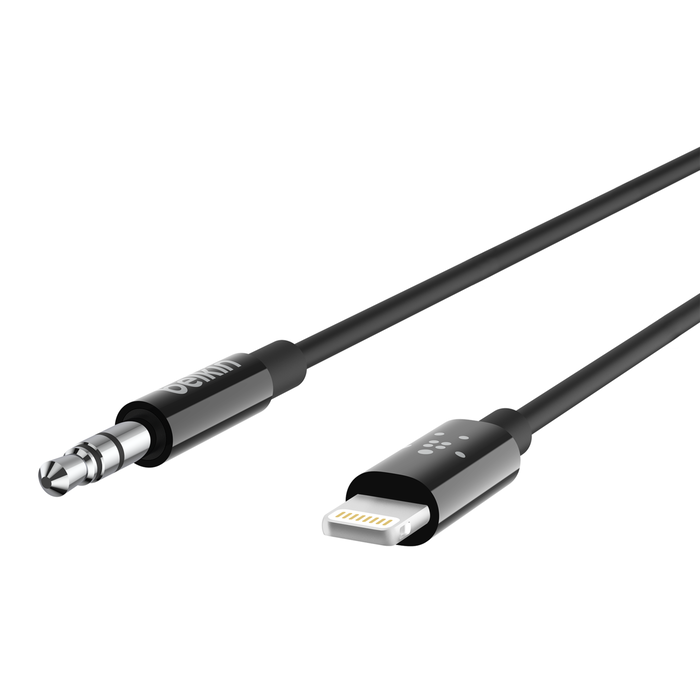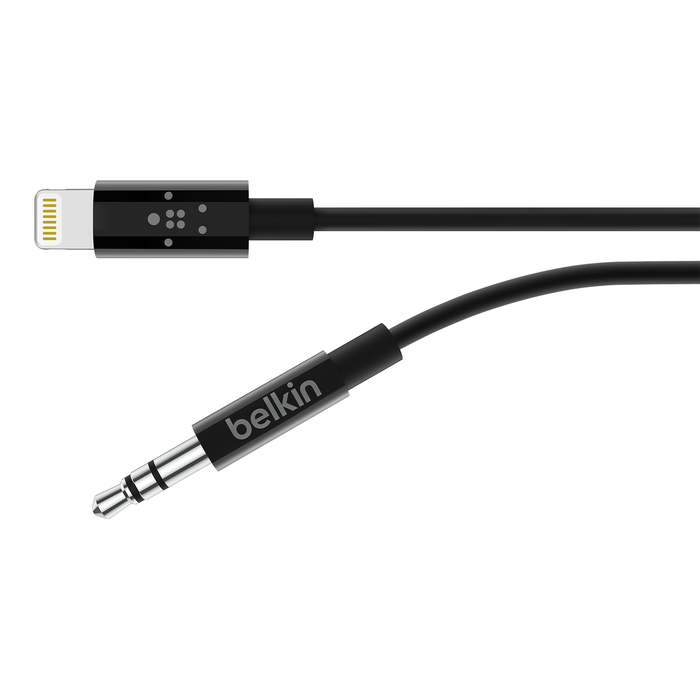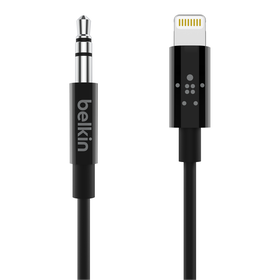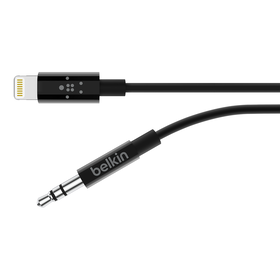 Fast and free shipping
90-Day money back guarantee
24/7 Customer support
3.5 mm Audio Cable With Lightning Connector
$60 off and FREE Smart Light Switch with purchase of $200+ or,
$30 off with purchase of $125+ or,
$15 off with purchase of $80+.
Discount and free gift (if applicable) is automatically applied at checkout with code GIFT23.
FREE 2-Day Shipping on orders of $125 or more
FREE Standard Shipping on orders of $50 or more
This product usually ships within 1-2 business days.
iPad 9th gen
iPhone 14
iPhone 14 Pro
iPhone 14 Plus
iPhone 14 Pro Max
iPhone 11
iPhone 11 Pro
iPhone 11 Pro Max
iPhone 12
iPhone 12 mini
iPhone 12 Pro
iPhone 12 Pro Max
iPhone 13
iPhone 13 mini
iPhone 13 Pro
iPhone 13 Pro Max
iPhone 7
iPhone 7 Plus
iPhone 8
iPhone 8 Plus
iPhone X
iPhone XR
iPhone XS
iPhone XS Max
ENJOY YOUR MUSIC ANYWHERE
Enjoy your favorite music anywhere with a single cable that connects your iPhone to 3.5 mm car speakers or home speaker systems. Available in multiple lengths for convenience, the first MFi-certified 3.5mm audio to Lightning cable on the market guarantees sustained compatibility with iOS updates, preserving functionality for a seamless experience.
Made for: iPhone XS, iPhone XS Max, iPhone XR, iPhone X, iPhone 8, iPhone 8 Plus, iPhone 7, iPhone 7 Plus
THE BELKIN DIFFERENCE
Pioneer in technology and innovation for over 35 years
MFi certification guarantees ongoing compatibility with iPhone after iOS updates
Meets all Apple required and preferred standards for Lightning Audio to maintain sound quality
ONE CABLE, NO ADAPTERS
Access your favorite playlists or podcasts on your iPhone at home or in the car with a 3.5 mm Audio Cable with Lightning connector. Attach the Lightning connector to your iPhone, and the 3.5 mm connector to your car stereo or a home speaker system for a simple, one-cable connection.
MFi-CERTIFIED FOR ONGOING COMPATIBLITY
The first MFi-certified cable of its kind, not only guarantees compatibility with your iPhone, but ensures sustained functionality after iOS updates.
MULTIPLE LENGTHS
Available in 3-foot or 6-foot lengths, this cable is a seamless fit in your car or home environment. The 3-foot minimizes clutter in the front seat or on a desktop, while the 6-foot is ideal for hidden or harder-to-reach AUX ports both at home and in the car.
At a Glance:
Enjoy music from your iPhone in the car or at home
Connect with a single cable – no adapter required
MFi-certified to guarantee compatibility after iOS updates
Built-in Digital to Analog converter outputs high resolution audio
Available in 3-foot/0.9m or 6-foot/1.8m lengths
Package Includes:
3.5 mm Audio Cable with Lightning Connector
Regulatory Compliance Manual