https://www.belkin.com/3-in-1-wireless-charger-for-apple%C2%A0devices/P-WIZ001.html
BoostCharge
3-in-1 Wireless Charger for Apple Devices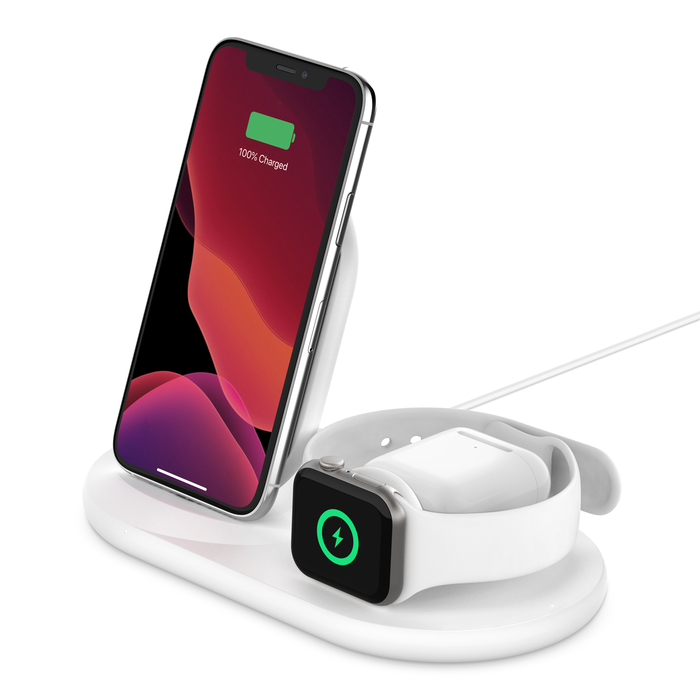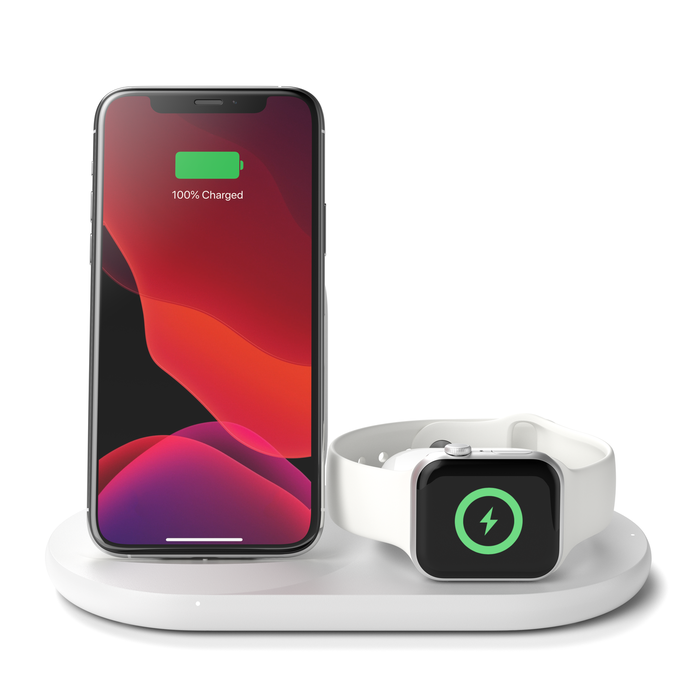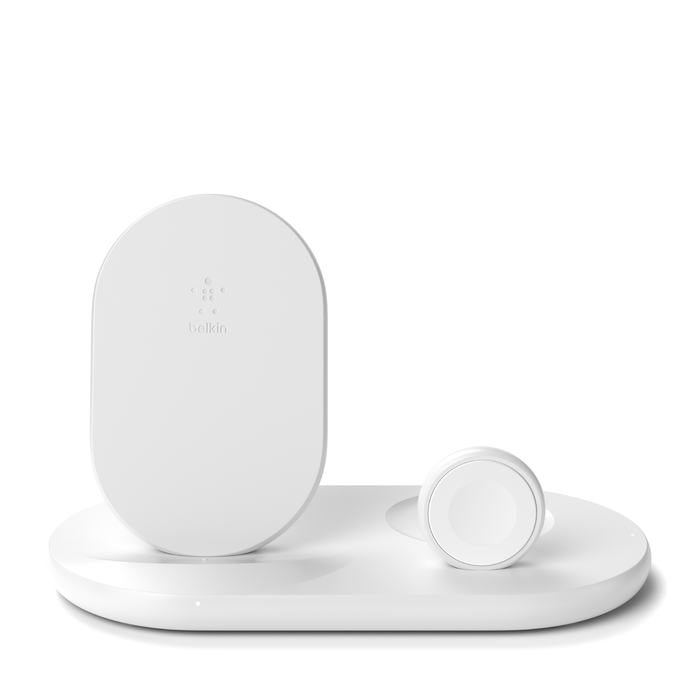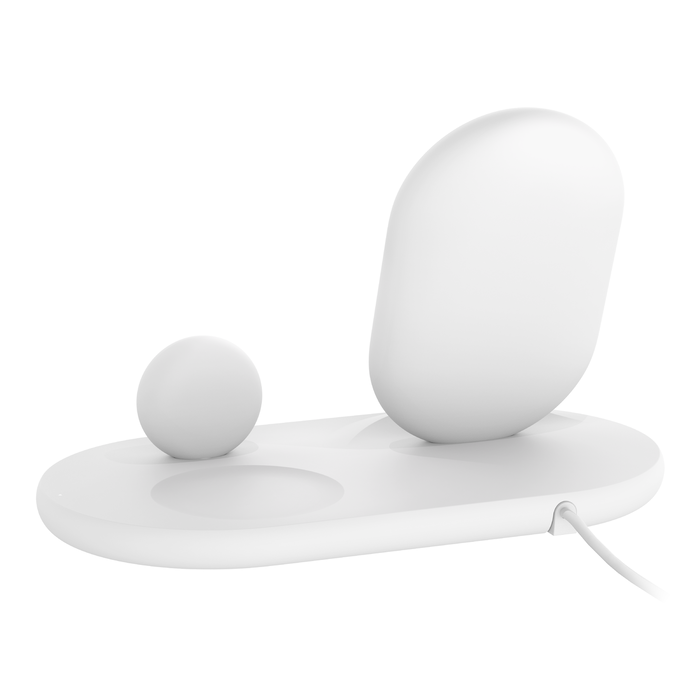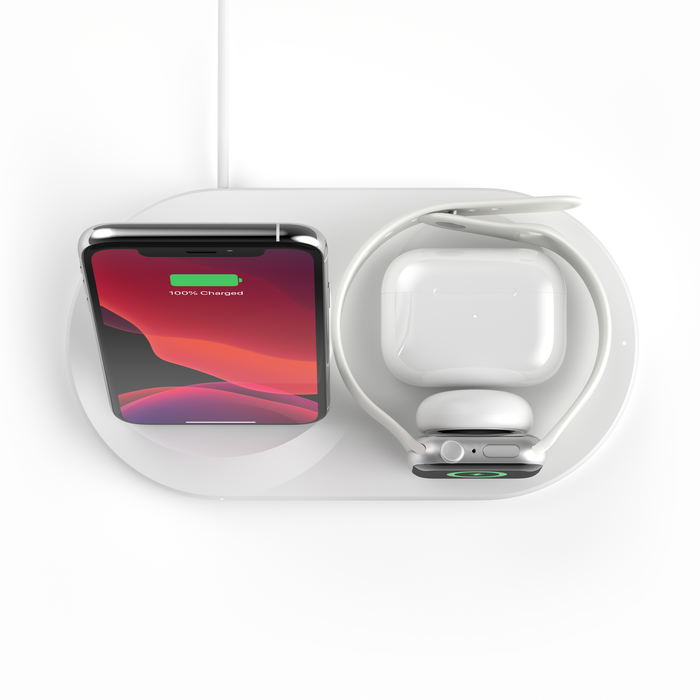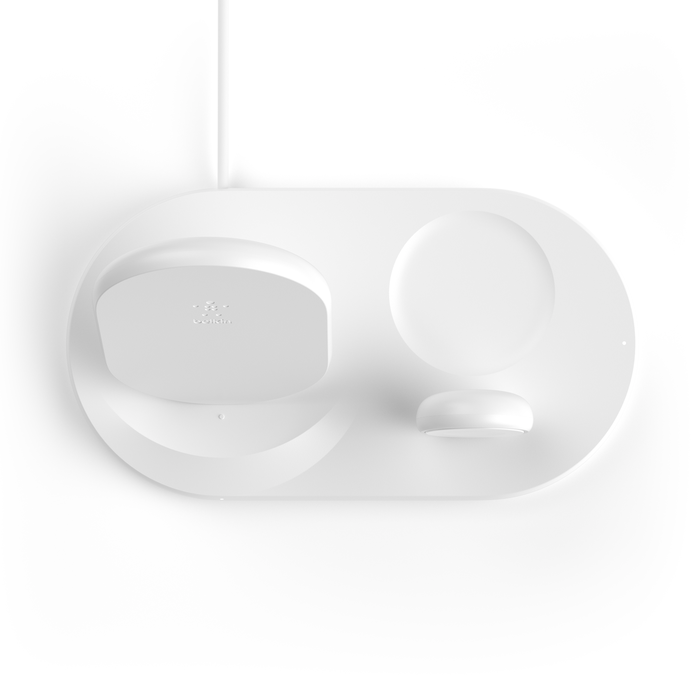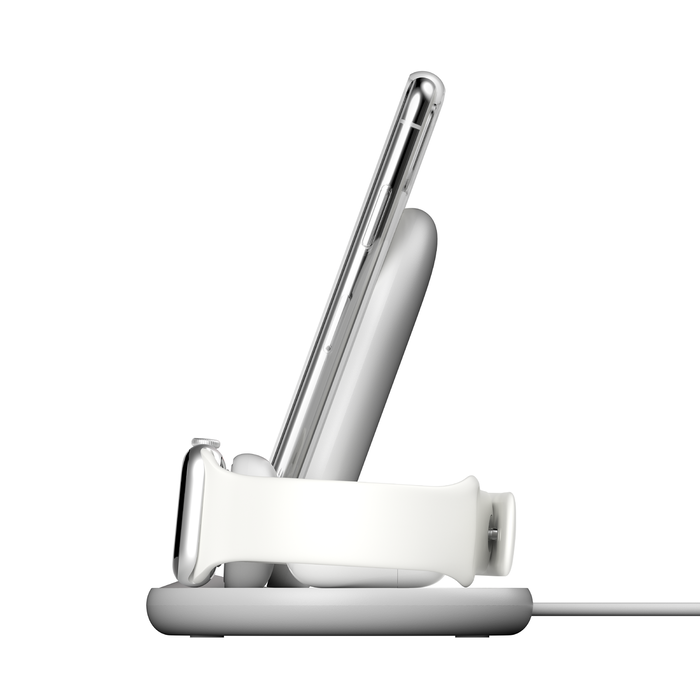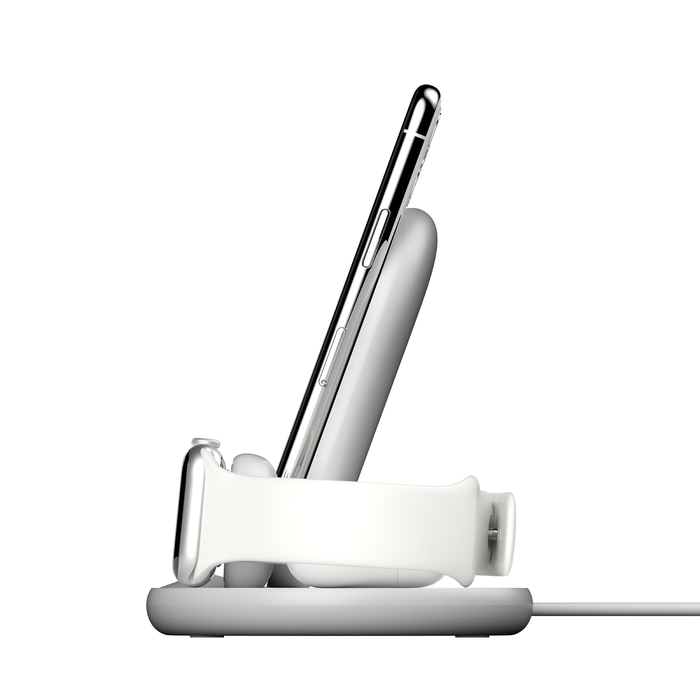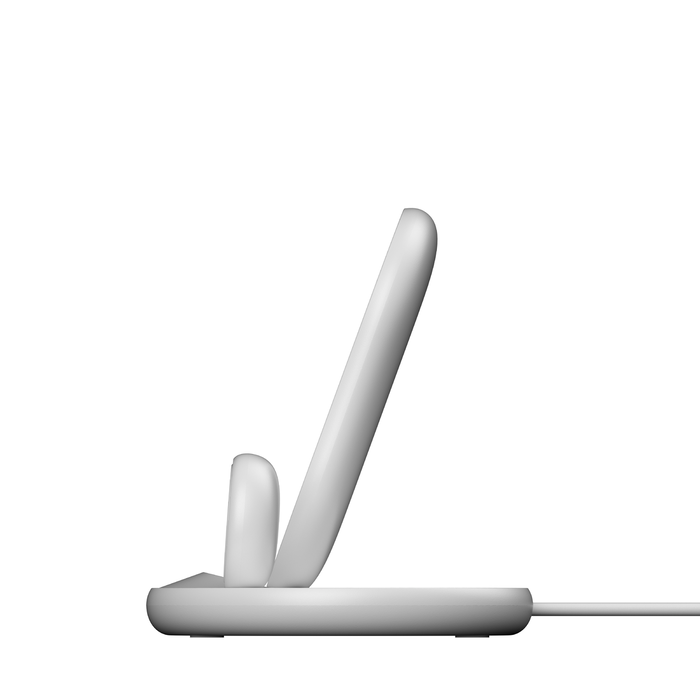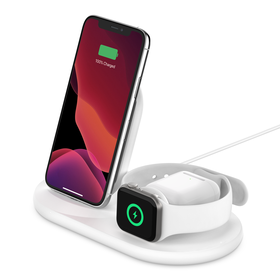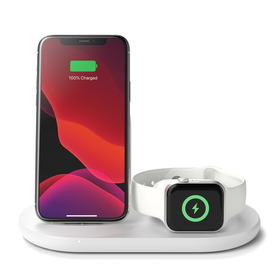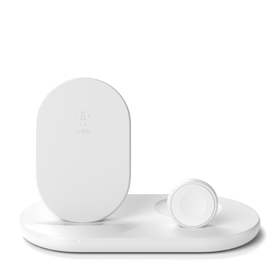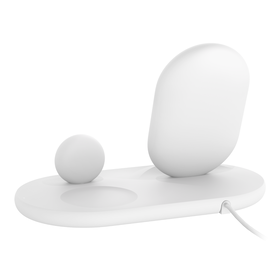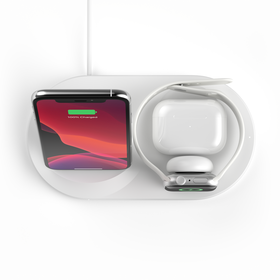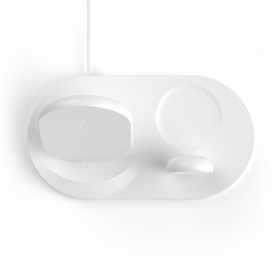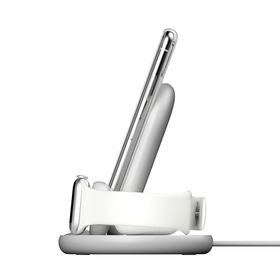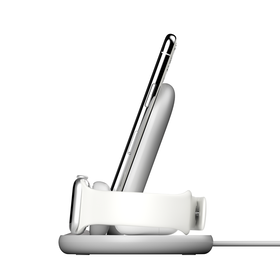 Fast and free shipping
90-Day money back guarantee
24/7 Customer support
BoostCharge
3-in-1 Wireless Charger for Apple Devices
Discount is automatically applied at checkout with code CM23.
FREE 2-Day Shipping on orders of $125 or more
FREE Standard Shipping on orders of $50 or more
This product usually ships within 1-2 business days.
Apple AirPods Pro
Apple AirPods 2nd gen
Apple Watch Series 1
Apple Watch Series 2
Apple Watch Series 3
Apple Watch Series 4
Apple Watch Series 5
Apple Watch Series 6
Apple Watch Series 7
Apple Watch SE
iPhone 14
iPhone 14 Pro
iPhone 14 Plus
iPhone 14 Pro Max
iPhone 11
iPhone 11 Pro
iPhone 11 Pro Max
iPhone 12
iPhone 12 Pro
iPhone 12 Pro Max
iPhone 13
iPhone 13 mini
iPhone 13 Pro
iPhone 13 Pro Max
iPhone 8
iPhone 8 Plus
iPhone SE 2nd Gen
iPhone X
iPhone XR
iPhone XS
iPhone XS Max
ALL-IN-ONE WIRELESS CHARGING
Charge your iPhone, Apple Watch, and AirPods faster and all at once with our three-in-one charging dock. There's a 7.5W wireless charging pad for your iPhone, a magnetic charging module for your Apple Watch, and a 5W pad to wirelessly charge your AirPods. This stylish charging dock is perfect for your nightstand or home office. It's also Qi certified™ for safety, and compatible with most phone cases.
CASE COMPATIBLE
The 7.5W iPhone charging pad will charge through most lightweight cases, so you never need to remove your phone from its case to charge.
LED INDICATES CHARGING STATUS
White light confirms active wireless charging
Amber light indicates an error with charging – this could be due to foreign object detection, misalignment, or other errors
QI-CERTIFIED FOR UNIVERSAL COMPATIBILITY
Qi is a wireless technology that uses inductive charging. The BOOST↑CHARGE™ 3-in-1 Wireless Charger has been engineered to be Qi-compatible, allowing it to also charge phones, tablets, and other accessories with Qi technology.
At a Glance:
3-in-1 charging
Case compatible
LED light indicator
Qi certified
Protected by 2-year product warranty
Package Includes:
BOOST↑CHARGE™ 3-in-1 Wireless Charger 7.5W