https://www.belkin.com/2-in-1-wireless-charging-dock-with-magsafe-15w/P-WIZ020.html
BoostCharge Pro
2-in-1 Wireless Charging Dock with MagSafe 15W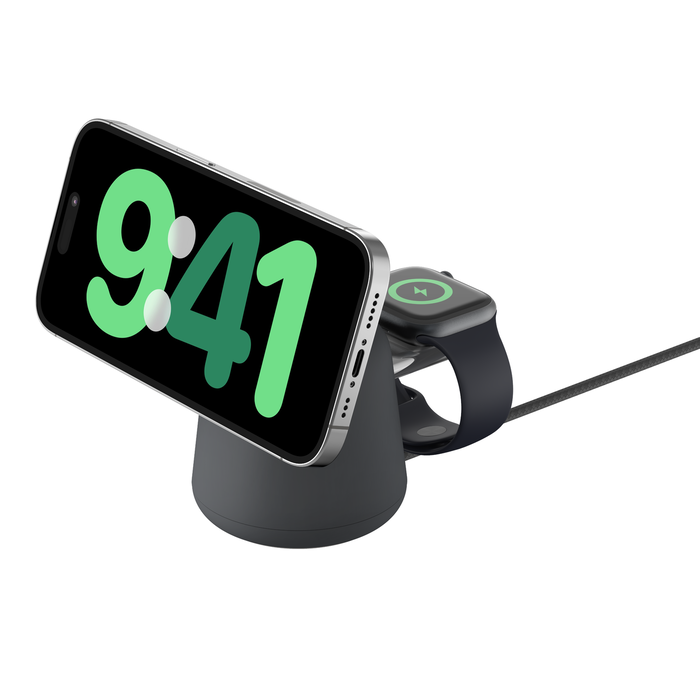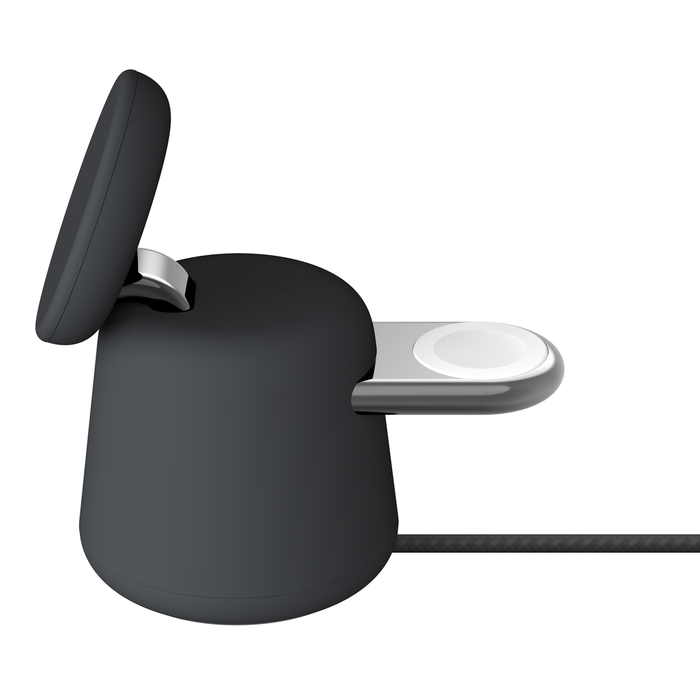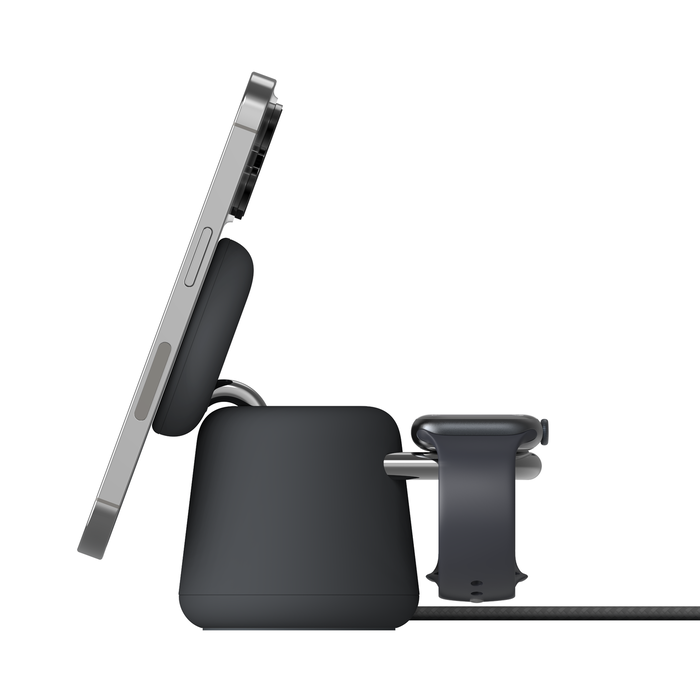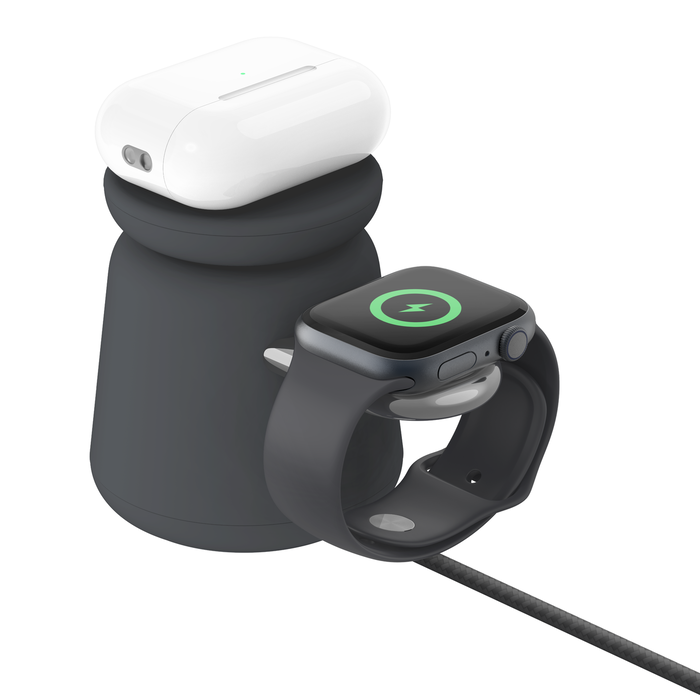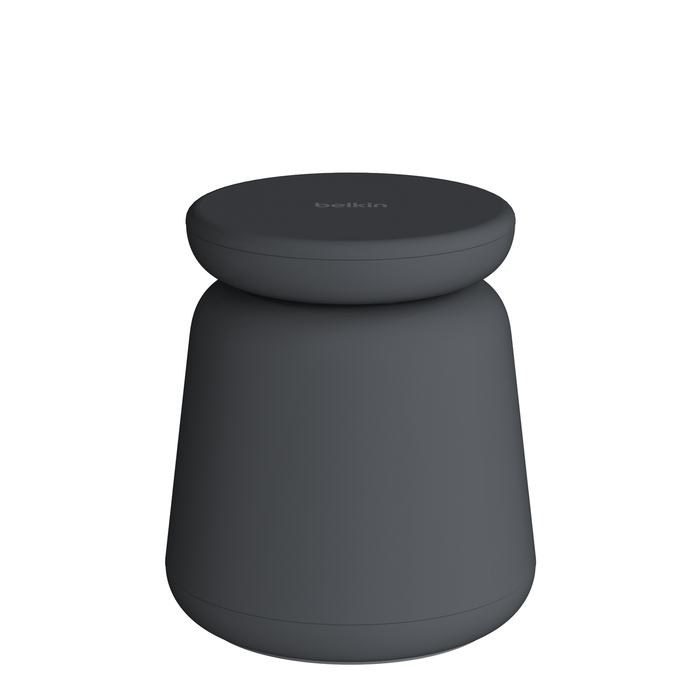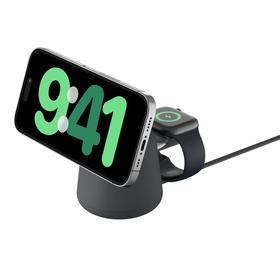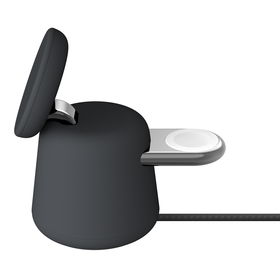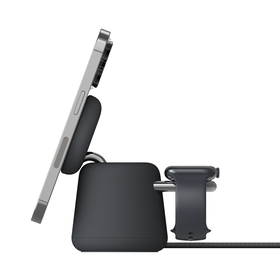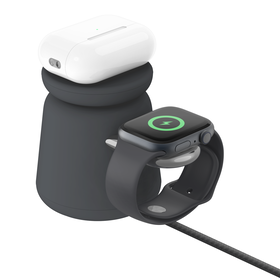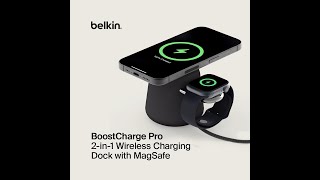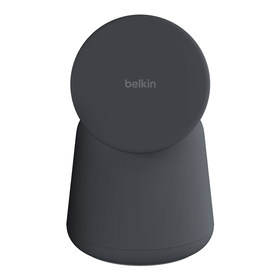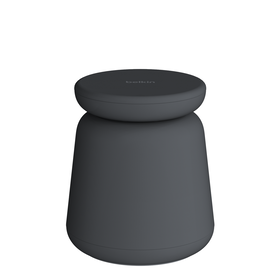 Fast and free shipping
90-Day money back guarantee
24/7 Customer support
BoostCharge Pro
2-in-1 Wireless Charging Dock with MagSafe 15W
This ultra-convenient charging dock delivers 15W of fast wireless charging to your iPhone 12 and later, Apple Watch 4 and later, and many models of AirPods. Leveraging MagSafe technology, you can place your iPhone on the charging pad for a secure, aligned connection. It's StandBy ready for you to take advantage of iPhone placement options.
Out of Stock

This item is currently not available
FREE 2-Day Shipping on orders of $125 or more
FREE Standard Shipping on orders of $50 or more
This product usually ships within 1-2 business days.
15W MagSafe fast charge support for iPhone
Built for StandBy, to style your iPhone how you like
Adjustable viewing angle from 0-70 degrees
Non-slip weighted base
30W power supply with built-in premium braided USB-C cable included
Built with sustainability in mind, this product combines a minimum of 60% post-consumer recycled materials with an all-new soft touch housing material*
2-year warranty and $2,500 connected equipment warranty**
2-in-1 Wireless Charging Dock with Magsafe 15W
Built-in 5ft./1.5m USB-C cable
30W USB-C power supply
AirPods (3rd generation) with MagSafe Charging Case
Apple AirPods Pro 2nd gen
Apple Watch Series 4
Apple Watch Series 5
Apple Watch Series 6
Apple Watch Series 7
Apple Watch Series 8
Apple Watch Series 9
iPhone 15
iPhone 15 Pro
iPhone 15 Plus
iPhone 15 Pro Max
iPhone 14
iPhone 14 Pro
iPhone 14 Plus
iPhone 14 Pro Max
iPhone 12
iPhone 12 mini
iPhone 12 Pro
iPhone 12 Pro Max
iPhone 13
iPhone 13 mini
iPhone 13 Pro
iPhone 13 Pro Max
Power Input
USB-C PD Input port and 30W PD PSU
Viewing Angle
Viewing angle adjustment from 0-70 degrees (flat 0, vertical 70)
100% plastic-free packaging
Product is made with recycled plastic*
*Housing (excluding cable and power supply) is made of a minimum of 60% post-consumer recycled plastic.
**Belkin will repair or replace electronic devices damaged by an electrical charge while properly connected to this charging dock, up to $2500US. Visit belkin.com/cew for details.