https://www.belkin.com/usb-c-to-hdmi-2.1-adapter-8k-4k-hdr-compatible/AVC013btBK.html
Connect
USB-C to HDMI 2.1 Adapter (8K, 4K, HDR compatible)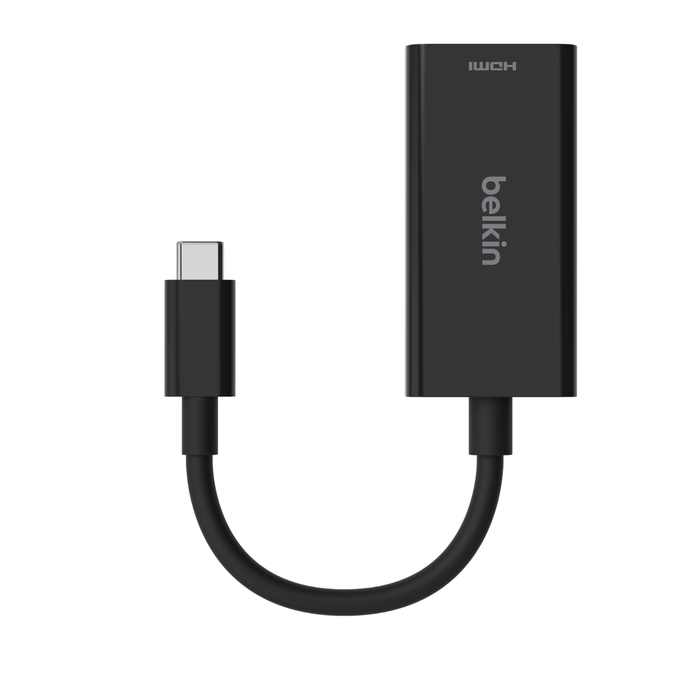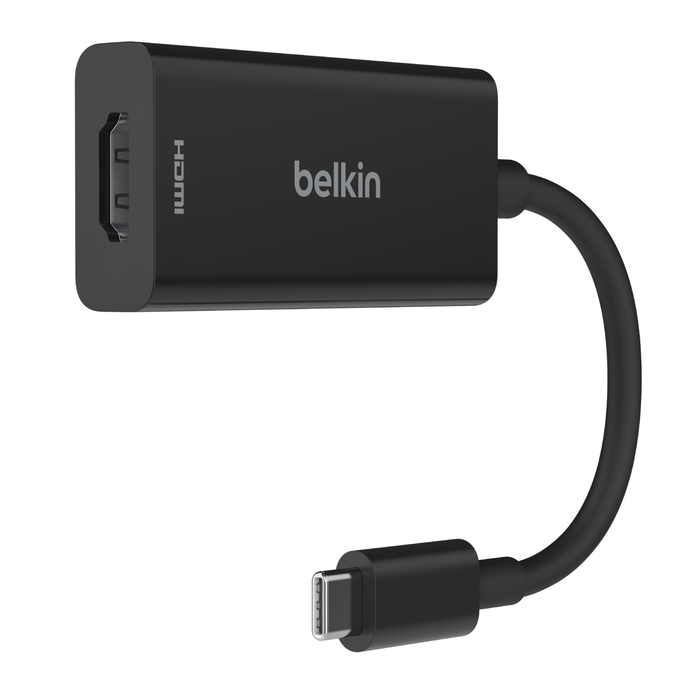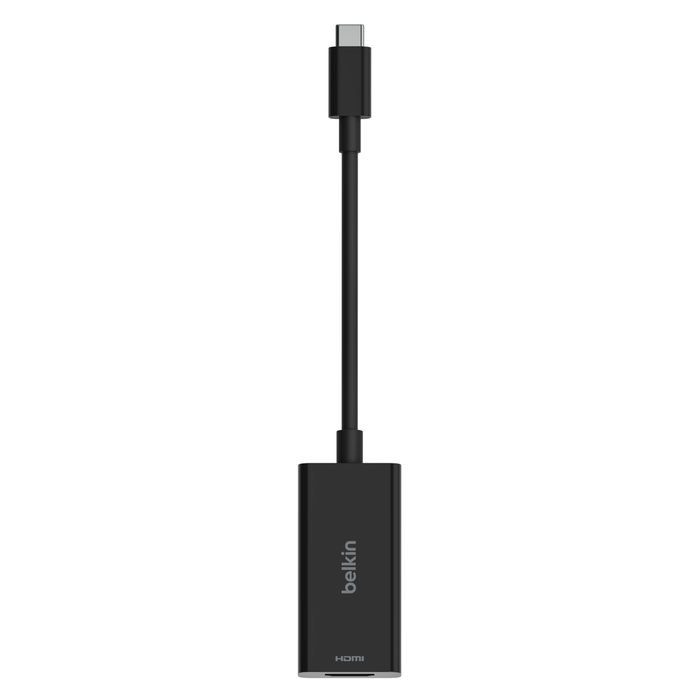 Fast and free shipping
90-Day money back guarantee
24/7 Customer support
Connect
USB-C to HDMI 2.1 Adapter (8K, 4K, HDR compatible)
Connect a Chromebook, MacBook, PC, or other USB-C host devices to an HDMI display with our 7.5" USB-C to HDMI Adapter. It supports resolutions up to 8K@60Hz and up to 4K@144Hz, giving you a convenient, plug-and-play adapter for a variety of displays.
Dads and Grads Sale - Save 20% with code DNG23, discount automatically applies in cart, while supplies last.
Free 2-day shipping on orders over $125 or more.
FREE Standard Shipping on orders of $50 or more
This product usually ships within 1-2 business days.
Supports up to 8K @60Hz and 4K @144Hz
Tethered USB-C cable
Crystal clear video with HDR10+
Supports HBR3, DSC, HDCP 2.2, protected content from iTunes/Netflix®
Durable cable material
USB-IF Certified
Connect USB-C® to HDMI 2.1 Adapter
Works with:
Laptops
Tablets
TVs
Gaming Systems
Projectors
USB-C enabled devices