https://www.belkin.com/usb-a-to-usb-c-cable/P-CAB010.html
BoostCharge Pro Flex
USB-A to USB-C Cable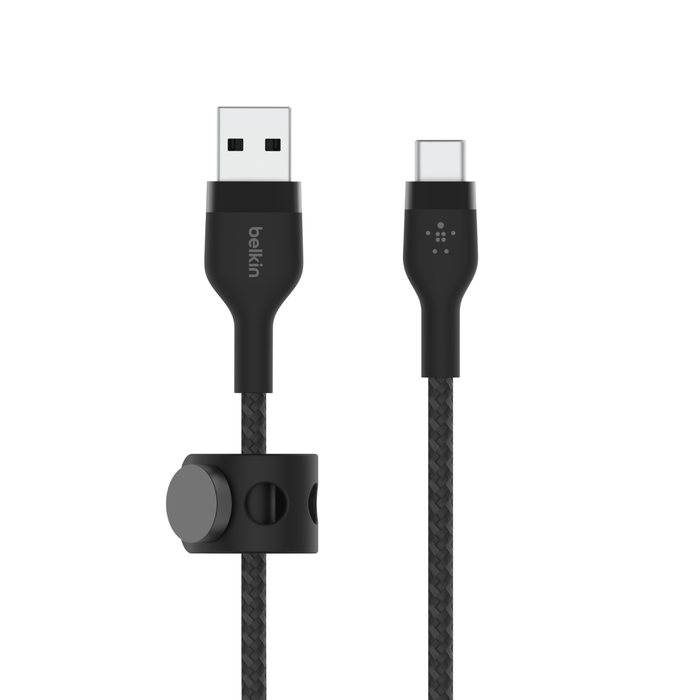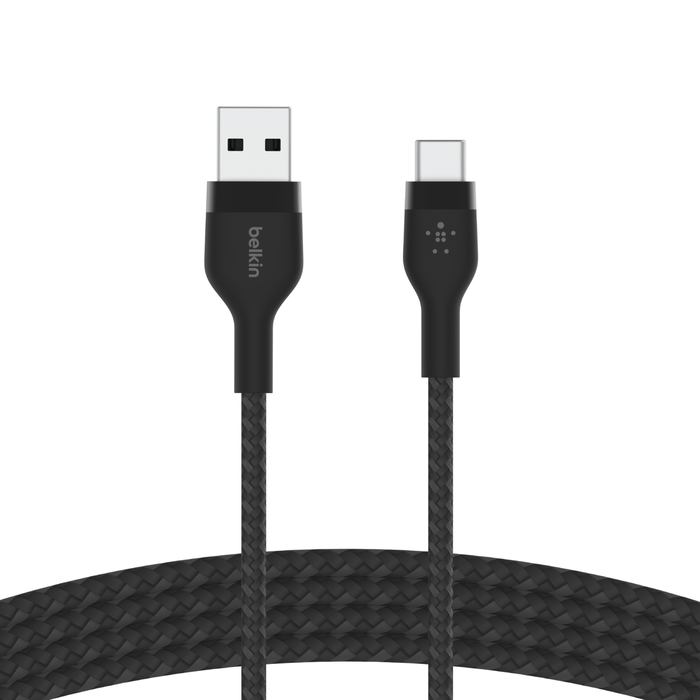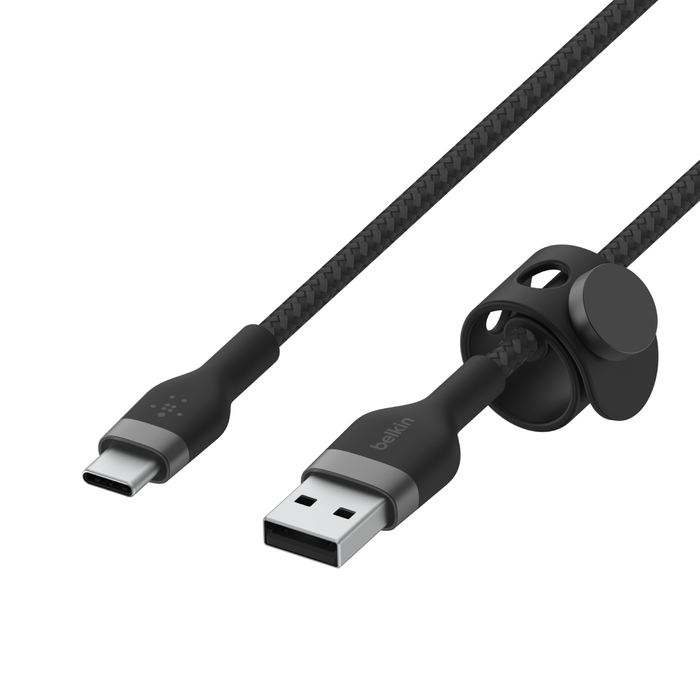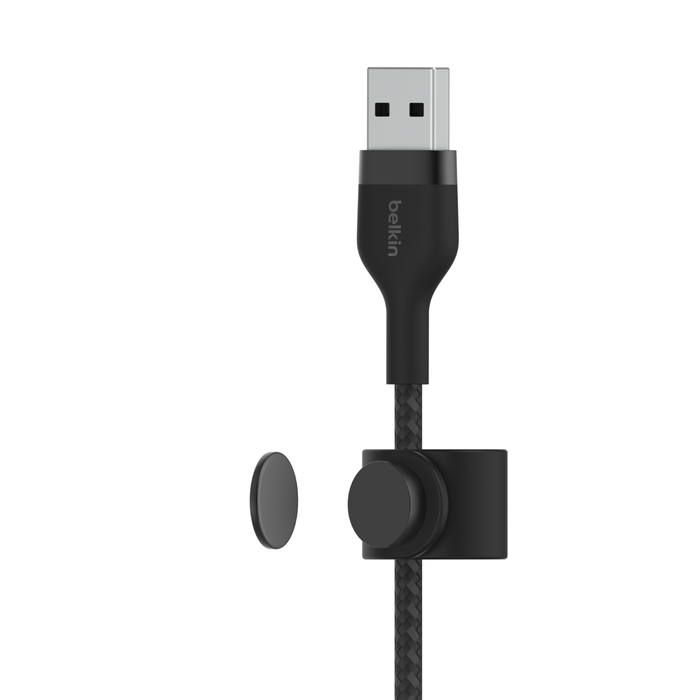 Fast and free shipping
90-Day money back guarantee
24/7 Customer support
BoostCharge Pro Flex
USB-A to USB-C Cable
Save 30% with code MD23, discount automatically applies in cart, while supplies last.
Save 10% with code: CLR10
FREE Standard Shipping on orders of $50 or more
This product usually ships within 1-2 business days.
Works with most USB-C smartphones, tablets, and accessories.
iPad (10.9") 10th Gen
iPad Pro (12.9") 3rd Gen
iPad Pro (12.9") 4th Gen
MacBook Pro
MacBook Air
iPad mini 6th Gen
Google Pixel 4
Google Pixel 5
Google Pixel 6
iPad Air 4
iPad Pro (11.0")
Galaxy S20
Galaxy S20+
Galaxy S20 Ultra
Galaxy S21 5G
Galaxy S21+ 5G
Galaxy S21 Ultra 5G
Galaxy S22 5G
Galaxy S22+ 5G
Galaxy S22 Ultra 5G
Galaxy S23
Galaxy S23 Plus
Galaxy S23 Ultra
Galaxy Z Fold 2 5G
Galaxy Note 10+
Galaxy Note20
Galaxy Note20 Ultra
Enhanced Durability and Flexibility
BOOST↑CHARGE™ PRO Flex braided silicone cables add durability and flexibility to your charge. It's up to 30X more durable* than ordinary cables, giving you a USB-A to USB-C cable that's long-lasting and won't get frayed or tangled. Comes with a magnetic cable management system to keep things neat and tidy. Available in 1M, 2M, and 3M lengths and in four stylish colors†.
Built to Last
1. Silicone Jacket Inside
    Adds flexibility and tangle-resistance
2. Extended Soft Strain Relief
    Prevents cable fraying
3. USB-C Connector
    Tested to withstand wear and tear
4. Satin Aluminum Cable Head
    For added strength and style
5. Braided Exterior
    Double braided nylon for added durability
6. Magnetic Cable Management
    For easy storage and cable mounting anywhere
Our Most Durable Cable Yet
Get up to 30X more durability* than ordinary cables with BOOST↑CHARGE PRO Flex silicone cables. They are engineered with a fray-resistant double braided nylon exterior, giving you a long-lasting cable that's flexible and easy to use.
Fast and Safe Power
Our BOOST↑CHARGE PRO Flex USB-A to USB-C Cable is USB-IF certified, assuring a safe, compatible, and long-lasting connection to your devices.
Flexibility with Less Tangling
Our BOOST↑CHARGE PRO Flex cables are flexible, tangle-resistant, and won't kink. That because they are built with silicone technology inside of its tough braided exterior, giving you a charging cable that's truly ready for anything.
Magnetic Cable Management System
Easily and neatly store your charging cable with the included cable strap with magnetic button. Comes with an adhesive metal plate for mounting in any environment.
Three Convenient Lengths
Choose the right size for your needs. Available in 1M/3.3FT, 2M/6.6FT, or 3M/10FT lengths.
At a Glance
Double-braided exterior is 30X more durable* than ordinary cables
Tested to survive 30,000+ bends
Ultra-flexible silicone technology resists tangling and kinking
USB-IF certified 
Includes a cable strap with magnetic clip and a metal plate for easy mounting anywhere and to keep things tidy 
Comes in three sizes, 1M/3.3FT, 2M/6.6FT, or 3M/10FT
Available in four colors, black, white, blue, and pink
Package Includes:
 BOOST↑CHARGE PRO Flex USB-A to USB-C Cable
* Withstands up to 30,000 bends based on internal laboratory test result, compared with 1,000 bends for an ordinary PVC cable. ​

† Availability varies per region.