https://www.belkin.com/temperedglass-privacy-screen-protector-for-iphone-11-pro-iphone-xs-iphone-x/P-OVA004.html
ScreenForce
TemperedGlass Privacy Screen Protector for iPhone 11 Pro / iPhone Xs / iPhone X
Price reduced from

$29.99

to
$23.99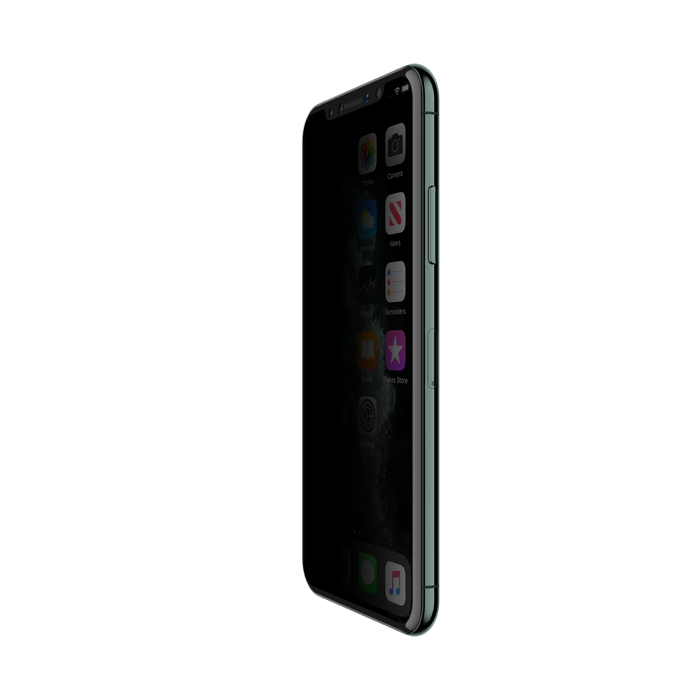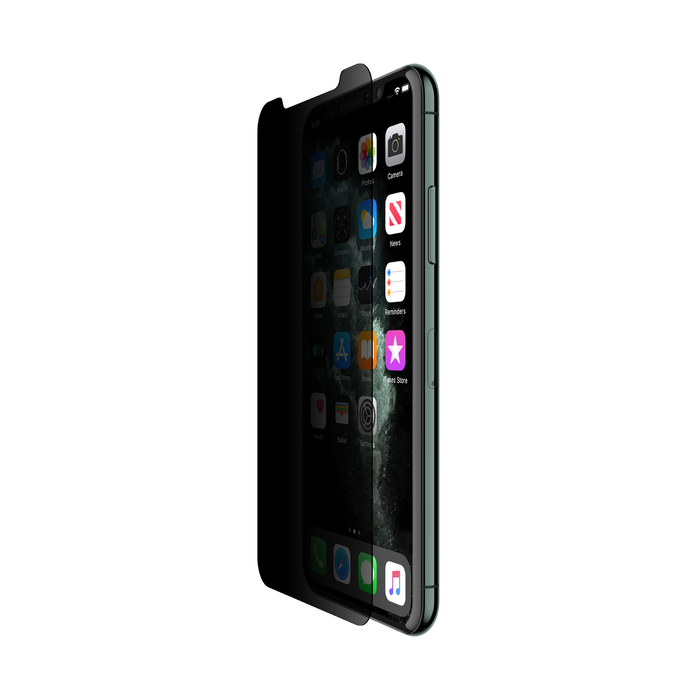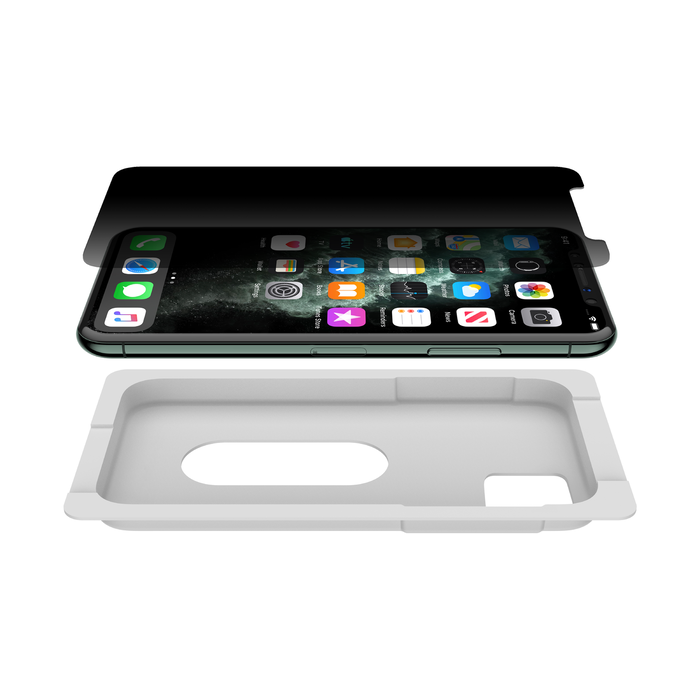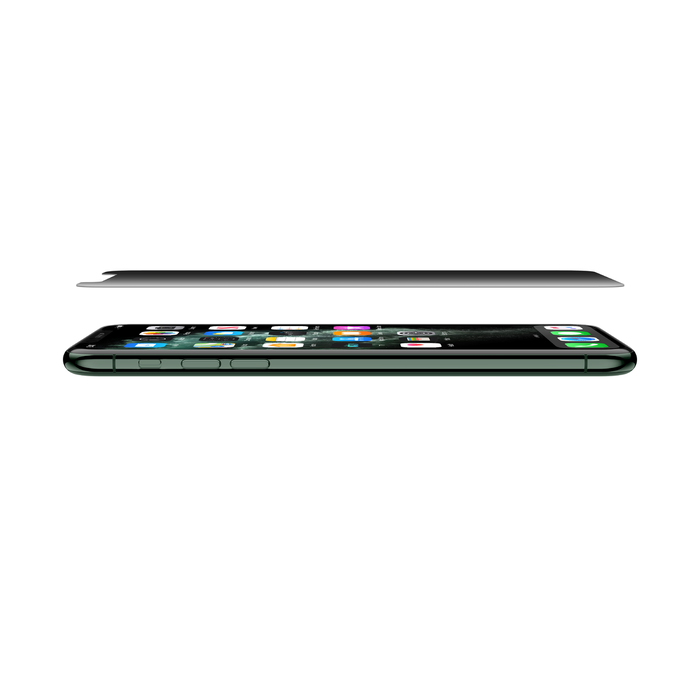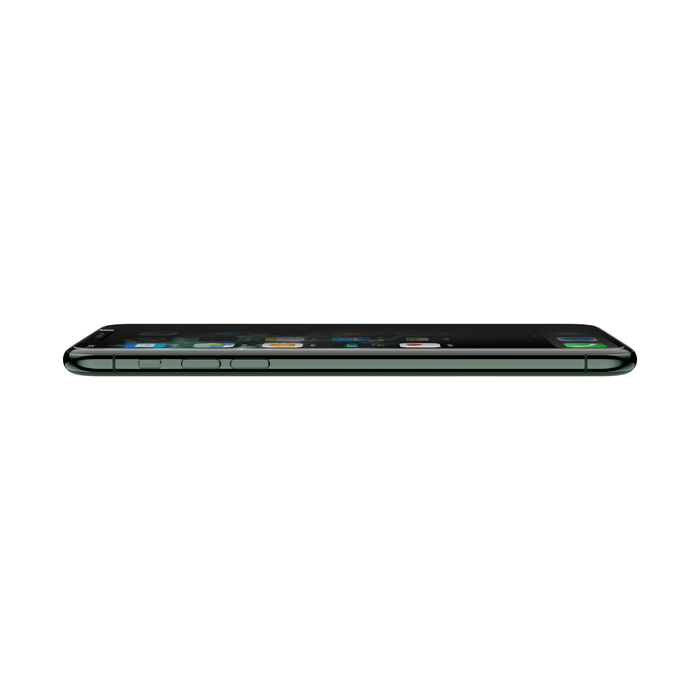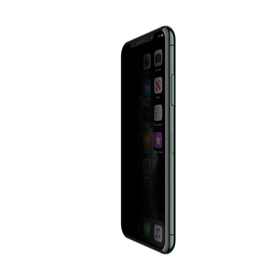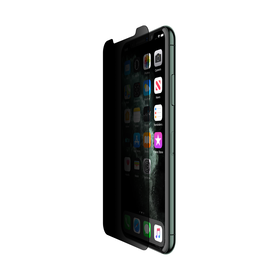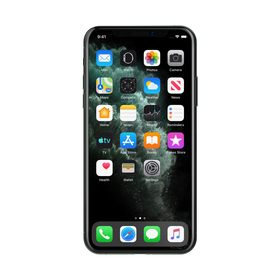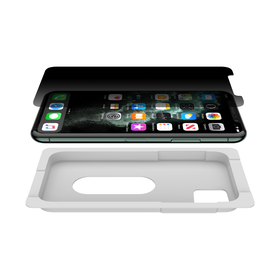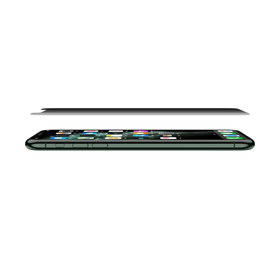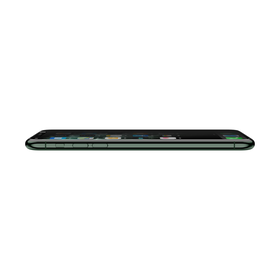 Fast and free shipping
90-Day money back guarantee
24/7 Customer support
ScreenForce
TemperedGlass Privacy Screen Protector for iPhone 11 Pro / iPhone Xs / iPhone X
Price reduced from

$29.99

to
$23.99
$60 off and FREE Smart Light Switch with purchase of $200+ or,
$30 off with purchase of $125+ or,
$15 off with purchase of $80+.
Discount and free gift (if applicable) is automatically applied at checkout with code GIFT23.
FREE 2-Day Shipping on orders of $125 or more
FREE Standard Shipping on orders of $50 or more
This product usually ships within 1-2 business days.
Limited Lifetime Warranty.
RECLAIM YOUR PRIVACY
Protect your screen and your privacy with a glass that's been engineered for strength. An ultra-thin precision cut means you get a flawless touchscreen experience while keeping what's on the screen private from prying eyes. With the highest scratch protection available, your iPhone maintains that fresh out of the box look.
ADVANCED IMPACT AND SCRATCH PROTECTION
Protect against hard, metal objects like keys and coins, as well as drops and impacts. With the highest possible score on the Pencil Hardness Test, it's protection you can count on. Constructed of high-quality Japanese Asahi glass, it retains the smooth glide and feel of your phone while delivering the same brightness, sharpness, and clarity you expect from your screen.
STAY PRIVATE IN PORTRAIT, SHARE IN LANDSCAPE
SCREENFORCE TemperedGlass Privacy Screen Protectors enable full-screen privacy in portrait mode, while allowing you to easily share your screen in landscape. Your emails, texts, and other sensitive content stay private, even in public spaces like a train or crowded event. When you want to share your latest photos and videos with friends and family, just flip to portrait mode.
FEELS LIKE YOUR NATURAL SCREEN
Glass composition means your finger glides smoothly over the screen protector, just like it does over your device screen. The super-thin 0.33mm glass preserves touchscreen sensitivity to respond accurately to your touch. What's more, it has been engineered with fingerprint and oil resistance to help keep the screen feeling clean and looking clear.
EASY, BUBBLE-FREE APPLICATION
The included Easy Align tray enables a simple, professional quality application.
At a Glance:
Premium Japanese tempered glass
2-way privacy allows you to share what you want, and only what you want
Highest level of scratch resistance available*
Easy Align tray for simple, precise, bubble-free application
Package Includes:
SCREENFORCE TemperedGlass Privacy Screen Protector for iPhone
Easy Align tray
Cleaning cloth
Dust removal sticker
*Rated 9H against low-carbon steel at 5H, using the ASTM D3363 Film Hardness by Pencil Test Hardness
†Limited lifetime warranty in Americas and Europe only. 2-Year Limited Warranty elsewhere.
*Rated 9H against low-carbon steel at 5H, using the ASTM D3363 Film Hardnesss by Pencil Test Hardness