https://www.belkin.com/secure-and-charge-usb-charging/P-B2B163.html
Secure and Charge (USB Charging)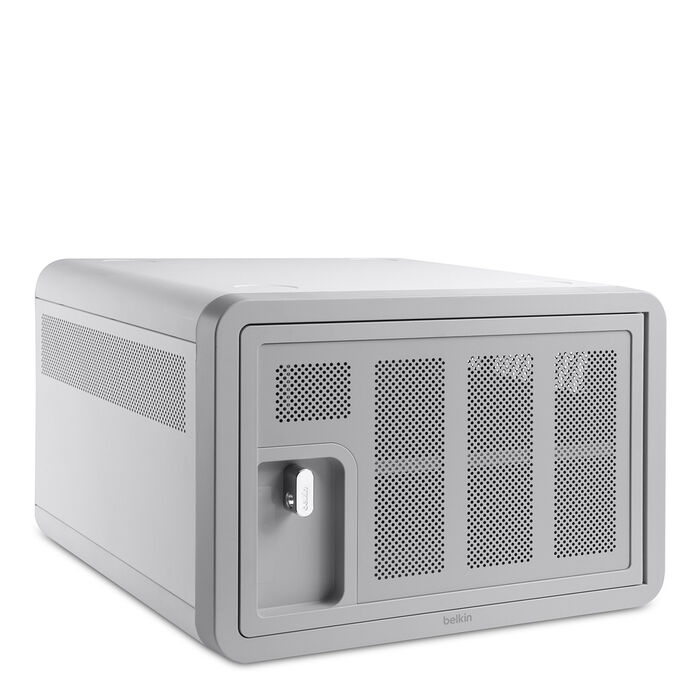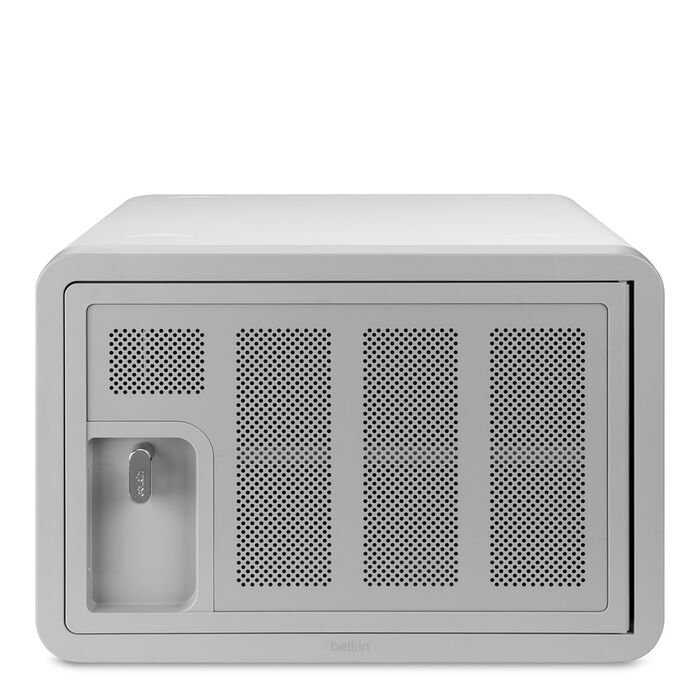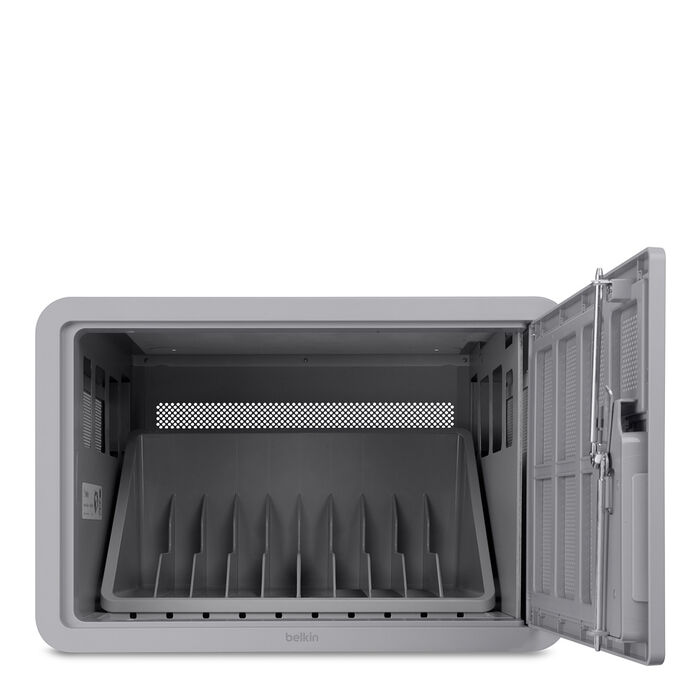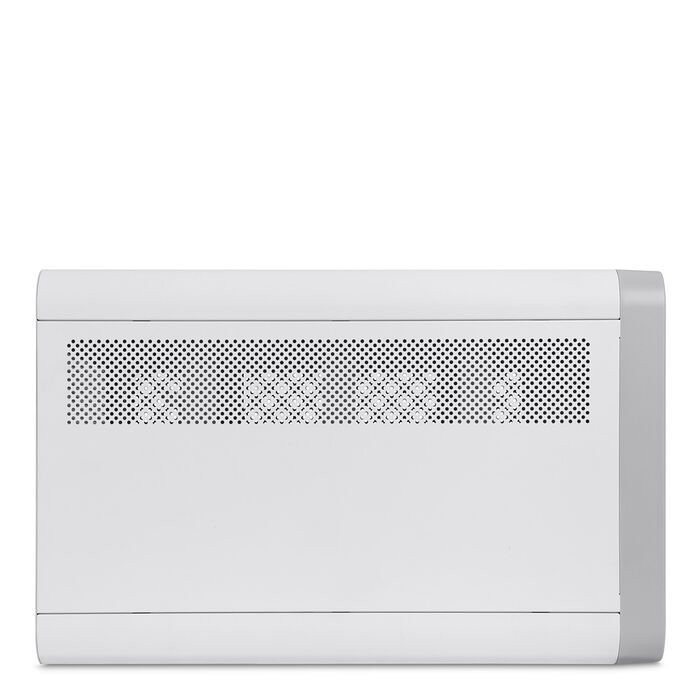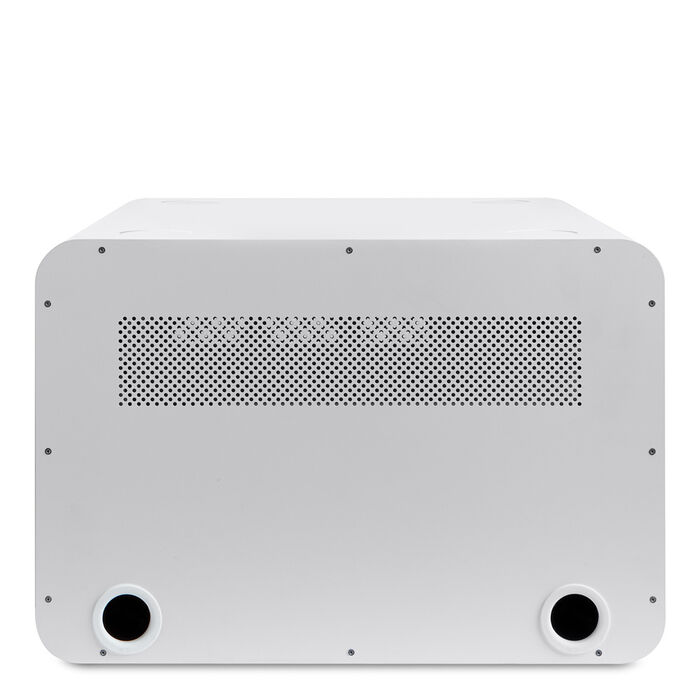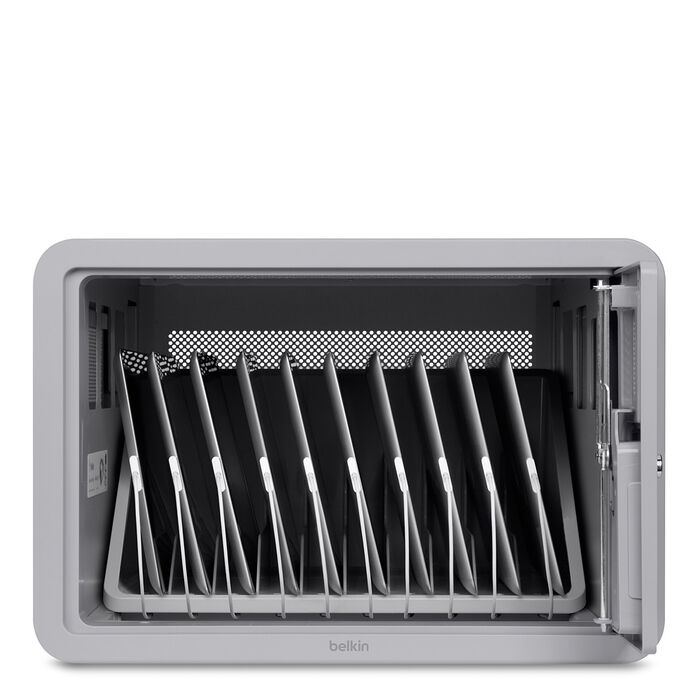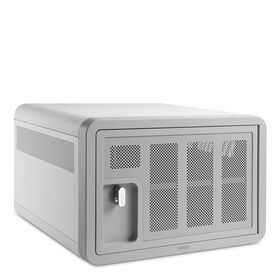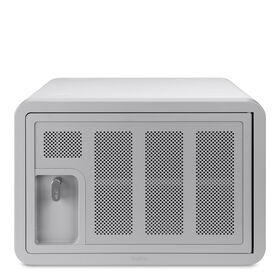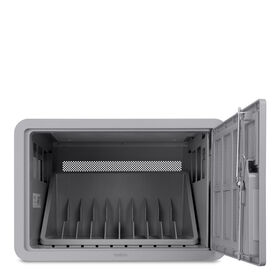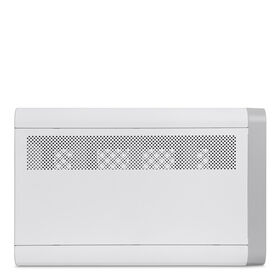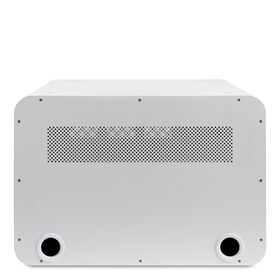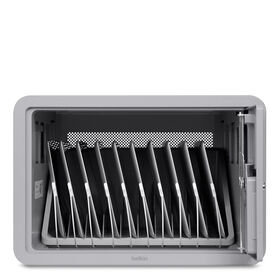 Fast and free shipping
90-Day money back guarantee
24/7 Customer support
Secure and Charge (USB Charging)
FREE 2-Day Shipping on orders of $125 or more
FREE Standard Shipping on orders of $50 or more
This product usually ships within 1-2 business days.
SECURE UP TO 10 DEVICES IN A LOCKABLE CHARGING CABINET
Designed for digital learning classrooms, the Secure and Charge with RockStar™ 10-Port USB Charging Station keeps students' tablets, e-readers and other USB charge compatible devices secure, charged, and ready for use. Suitable for most combination and keyed locksets, this station features a lockable enclosure that charges mobile devices while protecting them from damage or theft. The station can hold and charge up to 10 devices at the same time, and keeps their cables neatly organized. USB Power Delivery technology assesses each connected device and distributes up to 2.4A of power based on need for optimal, fast charging.
MADE FOR:
Mobile USB charging compatible devices up to (L)18.8in x (W)1.18in x (H)11.9in including:

Laptops
Chromebook™ computers
Tablets
E-readers
MULTI-DEVICE COMPATIBLE
Universal compatibility accommodates Chromebooks, laptops, and tablets with or without cases up to (L)18.8in x (W)1.18in x (H)11.9in. This means simultaneous charging for different devices, from different brands. Plug in and store your computers and tablets in one location.
HASSLE-FREE CABLES
A built-in cable management system helps keep tangles and clutter to a minimum, even with 10 connected devices. The station also includes space for labels, so students can keep their devices where they belong.
PORTABLE AND MOUNTABLE DESIGN
A standard AV cart can hold up to three stackable Secure and Charge units for easy transport between classrooms. You can also mount the station to a desk, table, or any other classroom surface for added security. The Secure and Charge measures 11.9 by 17.5 by 18.8 inches (H x W x D).
POWER FOR ALL
The included RockStar™ 10-port USB Charging Station with 120W external power supply provides up to 2.4A to each port. USB Power Delivery technology assures that each device receives the necessary power to charge quickly and safely.
KEY FEATURES AND BENEFITS
Holds and charges up to 10 devices at once up to (L)18.8in x (W)1.18in x (H)11.9in
Intelligent charging provides an optimal charge based on need
Cable management system in base keeps devices neat and organized
Fits most devices with or without cases in wide slots
Locking system keeps devices secure when not in use
Overcurrent protection
$5,000 CONNECTED EQUIPMENT WARRANTY
This product warranty means we will repair or replace any equipment damaged by a surge, spike, or lightning strike while properly connected, up to $5,000.
At a Glance:
Lockable cabinet prevents tampering and theft
Compatible with most lock sets
Stores and charges up to 10 USB charge compatible devices (maximum dimensions (L)18.8in x (W)1.18in x (H)11.9in)
USB Power Delivery technology provides the most efficient charge
Built-in cable management reduces clutter
Includes space for labels
Stackable design for easy portability
Overcurrent protection
Package Includes:
Secure and Charge + RockStar™ 10-Port USB Charging Station