Belkin introduces the 3-Outlet Power Cube on Amazon.com
Offering three AC outlets and three USB-A ports in one compact solution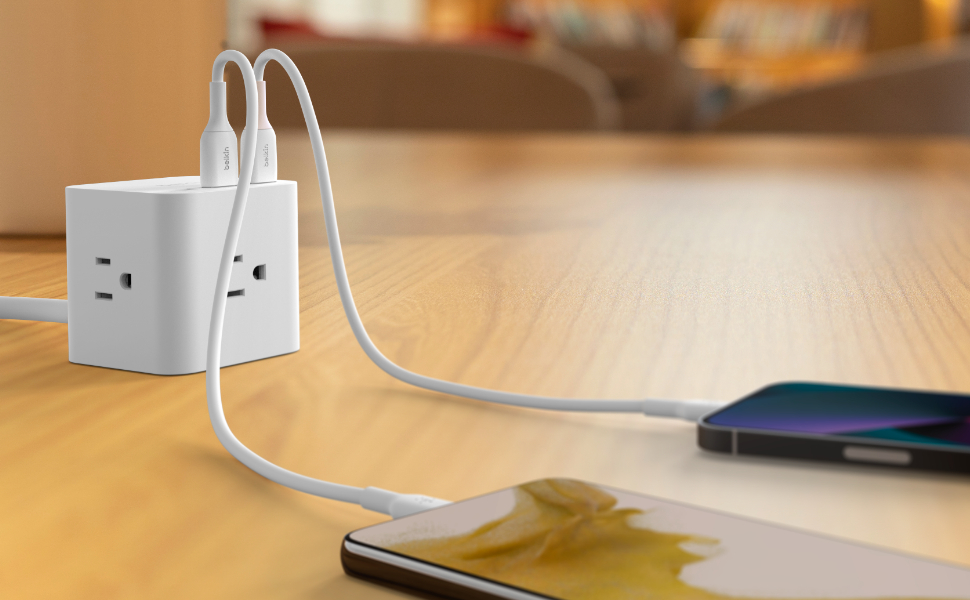 LOS ANGELES – October 26, 2022 – Belkin, a global consumer electronics leader, today announces the 3-Outlet Power Cube with USB-A, its latest addition to its power strip portfolio. The compact power cube offers three AC outlets and three USB-A ports to charge six devices simultaneously. It is available to order today on Amazon.com for $24.99.
"Belkin has been a leading and trusted power brand for 40 years, bringing to market innovative solutions that are principally engineered with safety and compliance in mind. We are not a brand that cuts corners," says Jon Roepke, director of product management at Belkin. "The Power Cube is the latest addition to our broad portfolio of power and connectivity products, offering consumers a palm-sized, modern power solution for everyday use and even on the go – it's small enough to pack in a carry-on."
Tech specs:
3 x AC outlets for charging power-hungry laptops, docks, monitors and other devices
3 x USB-A ports at 18W shared max output for charging additional devices such as mobile phone and tablets
Compact form factor at roughly the size of a tennis ball provides easy transport when on-the-go
5 ft/1.5 m cable allows for convenient placement in hard-to-reach places
Protection against short circuit, overload, over-voltage, over-current and over-temperature situations provides ultimate safe usage
2-year warranty provides added peace of mind
The 3-Outlet Power Cube joins Belkin's vast collection of trusted and award-winning surge protectors and power strips built with strict adherence to compliance standards and certifications, and rigorously tested to ensure ultimate safety for connected devices.
Imagery available for download HERE.
About Belkin
Belkin is an accessories market leader delivering power, protection, productivity, connectivity, audio, security, and home automation solutions for a broad range of consumer electronics and enterprise environments. Designed in Southern California and sold in more than 100 countries around the world, Belkin creates products that empower people to get more life out of every single day whether at home, at work or on a new adventure. In 2018 Belkin International merged with Foxconn Interconnect Technology to bolster its global influence and remain forever inspired by people and the planet we live on.
© 2023 Belkin International, Inc. and/or its affiliates. All rights reserved.
All product names, logos and brands are property of their respective owners.