https://www.belkin.com/mtp-to-lc-fiber-optic-cable-40gb-aqua-multimode-mtp8x-lc-50125-om3-plenum/P-F2CF005.html
MTP to LC Fiber Optic Cable, 40GB Aqua Multimode MTP/8x LC, 50/125, OM3, Plenum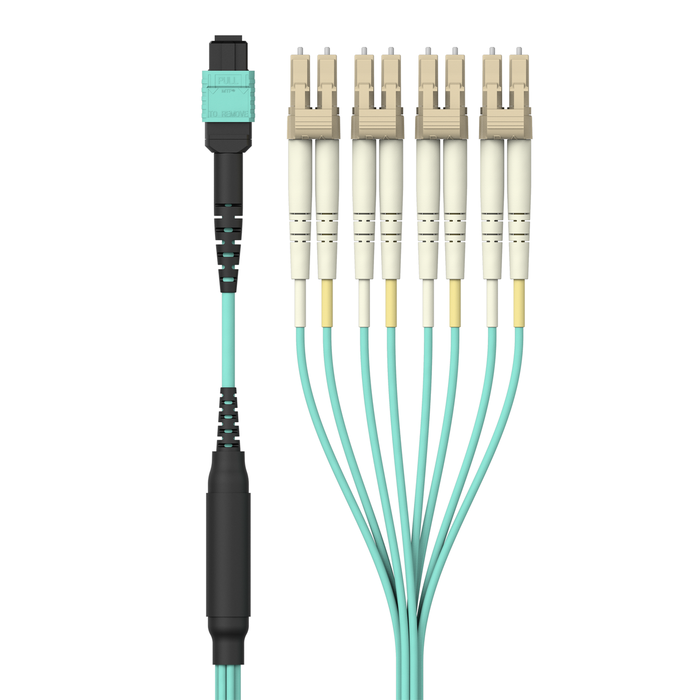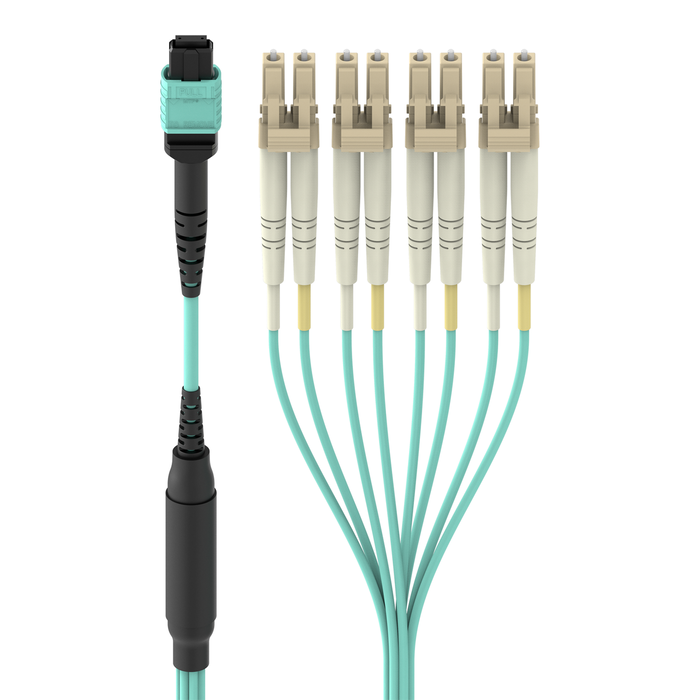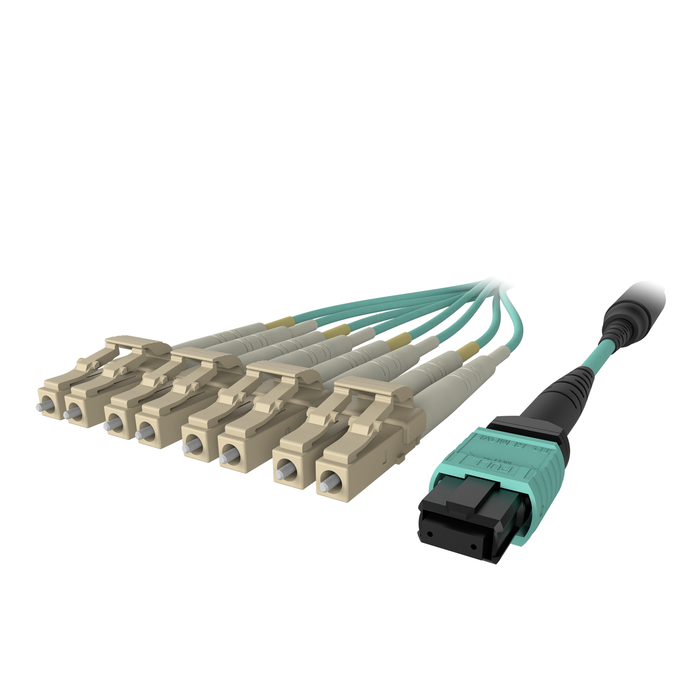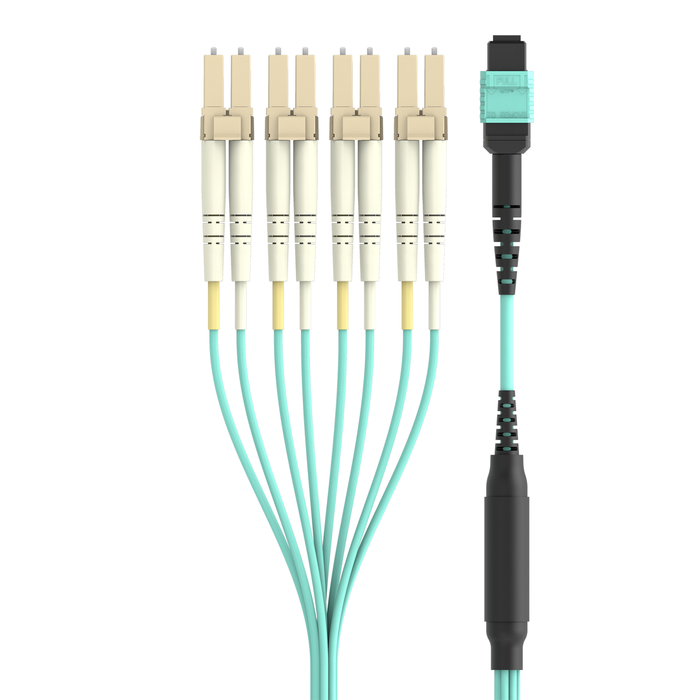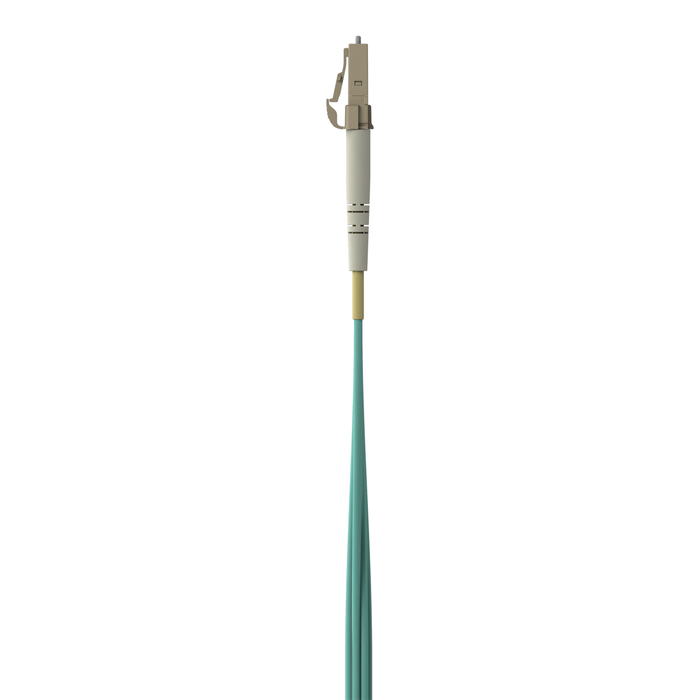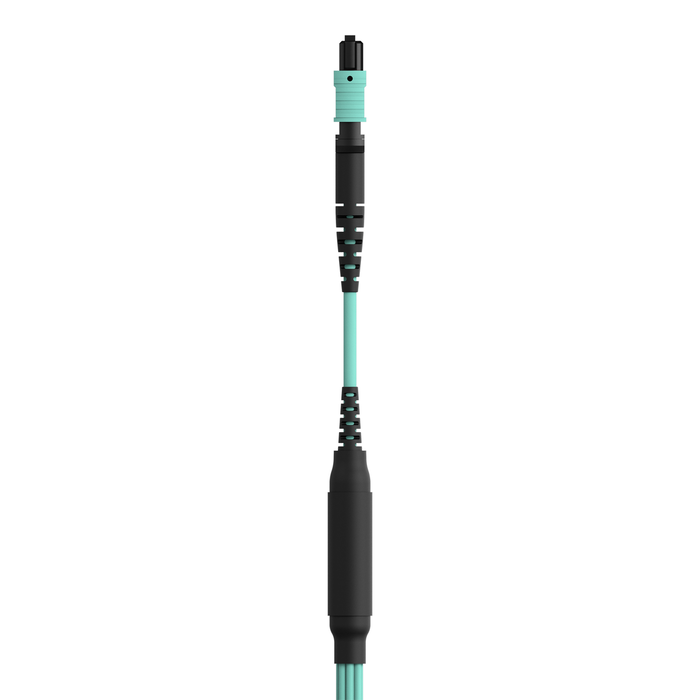 MTP to LC Fiber Optic Cable, 40GB Aqua Multimode MTP/8x LC, 50/125, OM3, Plenum
Connector on First End
1 x MTP/MPO multi-mode - male
At a Glance:
Fiber optic patch cable for high-speed data connections
Fast setup with 1 MTP/MPO and 8 LC connectors
Multimode optical fiber to transmit data over short distances
UL CMP rated for plenum applications
KEY FEATURES:
1. MTP/MPO female connector
2. Multimode optical fiber
3. 8 LC male connectors
4. Plenum applications
TRANSMIT DATA WITH EASE
Establish high-speed data connections within your local area network using the Belkin MTP to 8x LC 40GB 50/125 OM3 Fiber Optic Cable. This breakout-style multimode fiber optic cable can be used in plenum spaces and is suitable for high-performance patch applications and fiber data distribution systems.
MTP/MPO AND LC CONNECTORS FOR QUICK DEPLOYMENT
For fast setup, the Belkin MTP to LC 40GB 50/125 OM3 Fiber Optic Cable features an MTP/MPO multimode male connector and eight LC multimode male connectors, eliminating the need for splicing. Suitable for use with transceivers such as SFP, SFP+ and XFP, LC connectors conserve space to accommodate multiple cables.
MULTIMODE FIBER FOR BACKBONE APPLICATIONS
Ideal as part of a backbone network, this cable uses a multimode optical fiber. Multimode optical fibers have a larger diameter and greater light-gathering capacity than single-mode fibers and are better suited for transmitting data over short distances, such as within an office building.
MEETS UL CMP SAFETY REQUIREMENTS
This MTP to LC 40GB 50/125 OM3 Fiber Optic Cable is manufactured with 50/125 Corning fiber and is encased in a UL CMP rated cable jacket. It meets the UL safety standard 910 for fire resistance, smoke density, and use in plenum spaces.
Package Includes:
MTP to LC 40GB 50/125 OM3 Fiber Optic Cable