https://www.belkin.com/mini-displayport-to-vga-video-adapter-mf-1080p/F2CD049b.html
Mini DisplayPort to VGA Video Adapter, M/F, 1080p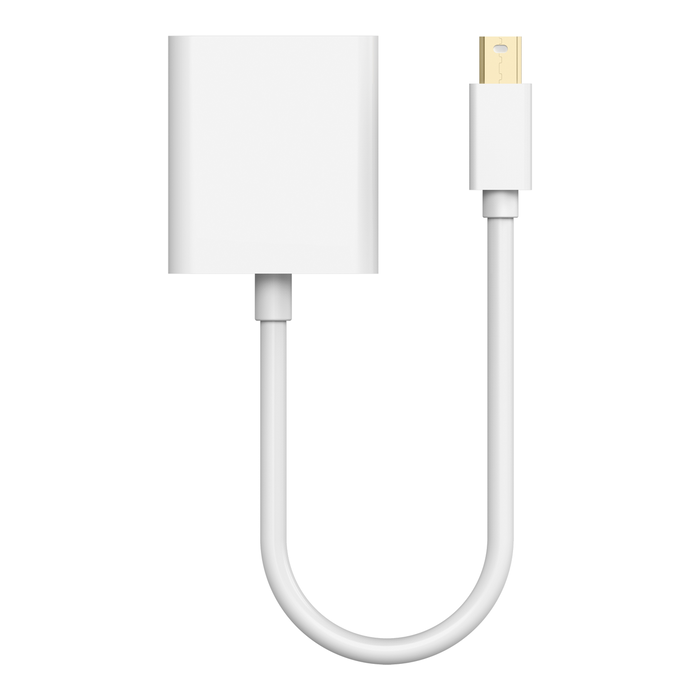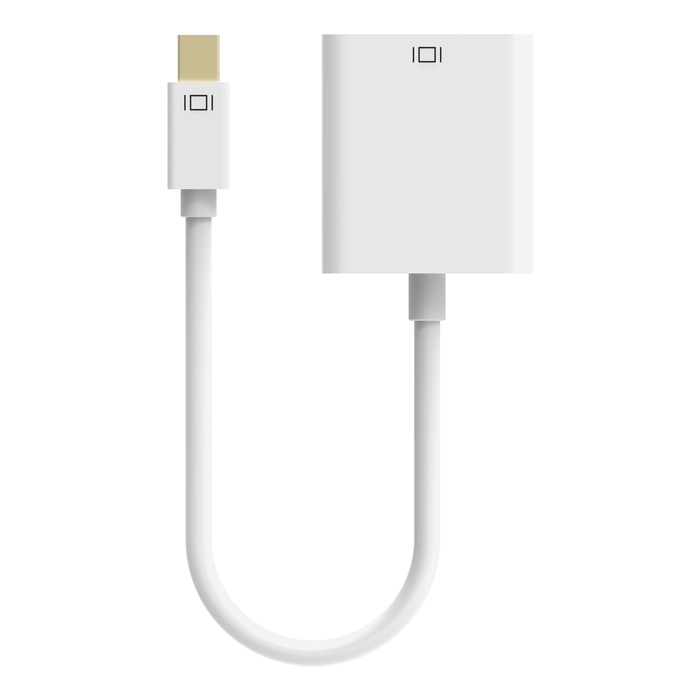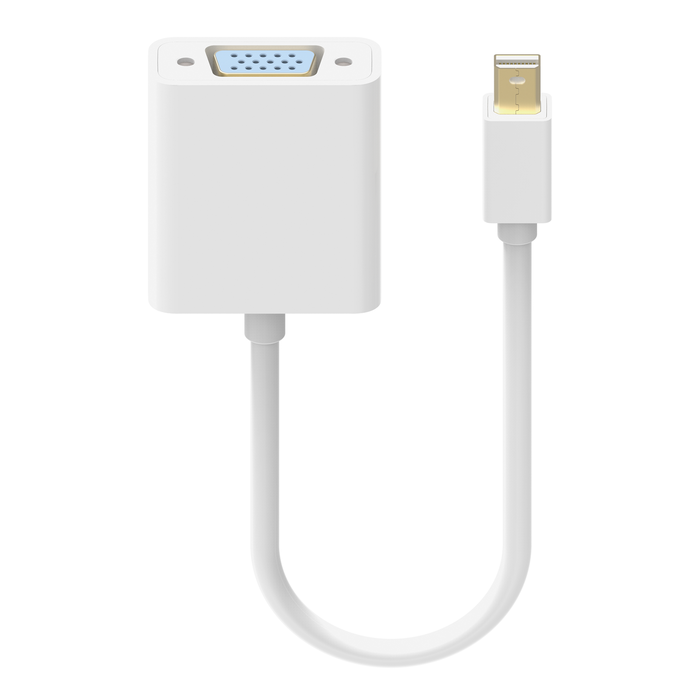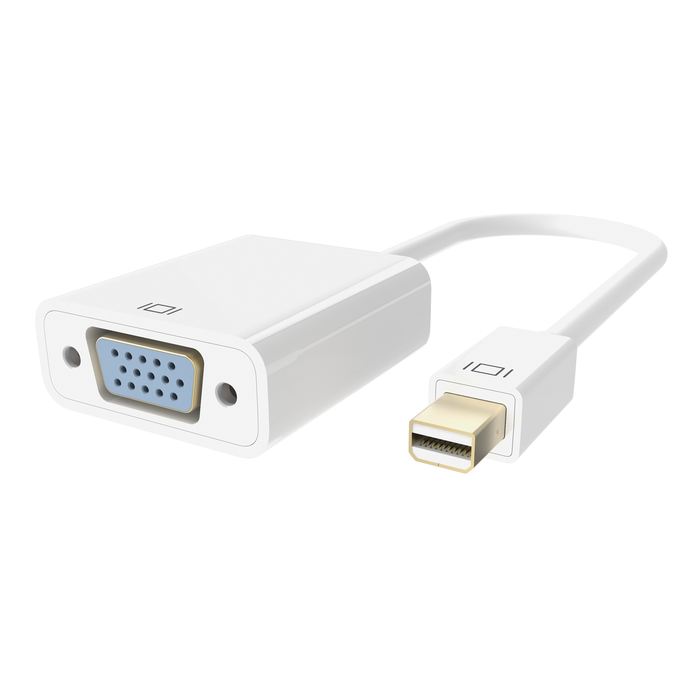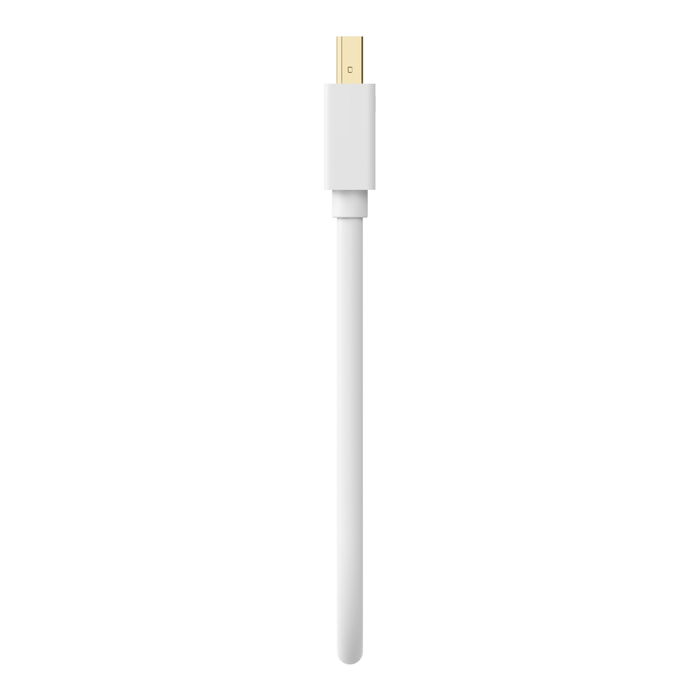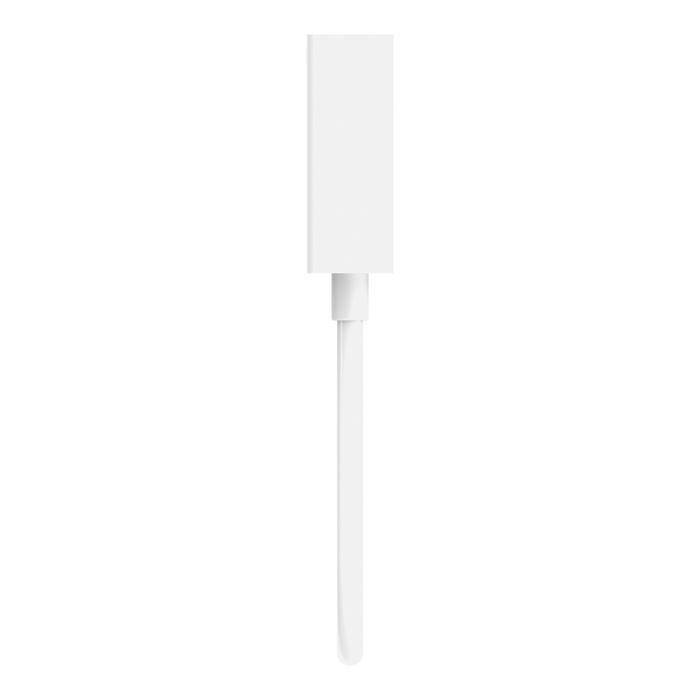 Mini DisplayPort to VGA Video Adapter, M/F, 1080p
Spring Sale - Save 20% with code SS23, while supplies last.
Connector on First End
1 x Apple mini-DisplayPort - male
Connector on Second End
1 x 15 pin HD D-Sub (HD-15) - female
At a Glance:
Transmit video from Mini DisplayPort to VGA monitors and projectors
Continue to use older monitors with new devices
Convenient adapter connects and converts signal
Supports resolutions up to 1920 x 1080 for PC and 1080p for HDTV
Simple plug-and-play connectivity
CABLE COMPONENTS:
1. Mini DisplayPort (1 x male)--connects to your laptop, desktop or tablet
2. VGA (1 x 15 pin female)--connects to an existing VGA cable connected to your monitor or projector
3. Adapter cable--short length for easy portability
CONNECT MINI DISPLAYPORT DEVICES TO VGA MONITORS
Easily connect your Mini DisplayPort-enabled devices to a VGA monitor with the DisplayPort to VGA Adapter. This convenient Mini DisplayPort male to VGA female adapter allows you to display video from current laptops, desktops and tablets with a Mini DisplayPort output on monitors that are equipped with a VGA input.
CONNECTIVITY FOR OLDER MONITORS
This compact adapter features a female VGA connector which allows you to attach it to an existing VGA cable that can stay firmly screwed into the back of your monitor, letting you continue to take full advantage of existing monitors or projectors without needing to upgrade to a Mini DisplayPort-compatible model. The Mini DisplayPort VGA Adapter supports PC resolutions up to 1920 x 1080 pixels and HDTV resolutions up to 1080p.
BACKWARD-COMPATIBLE MINI DISPLAYPORT TECHNOLOGY
Developed to be the next-generation personal computer display interface, Mini DisplayPort to VGA lets you enjoy your media with extreme refresh rates, intense color depths and the highest resolution possible. This scalable technology was designed to grow with evolving A/V innovations while staying compatible with existing formats like VGA, DVI and HDMI.
PLUG-AND-PLAY SIMPLICITY
This adapter doesn't require any software or additional driver installation to display a Mini DisplayPort-enabled device on a VGA monitor. Once connected, the adapter will automatically convert the digital Mini DisplayPort signal to analog VGA and display instantly on your VGA monitor at the monitor's maximum resolution.
Package Includes:
Mini DisplayPort (male) to VGA (female) Adapter