https://www.belkin.com/magnetic-wireless-power-bank-5k-stand/BPD004btBK.html
BoostCharge
Magnetic Wireless Power Bank 5K + Stand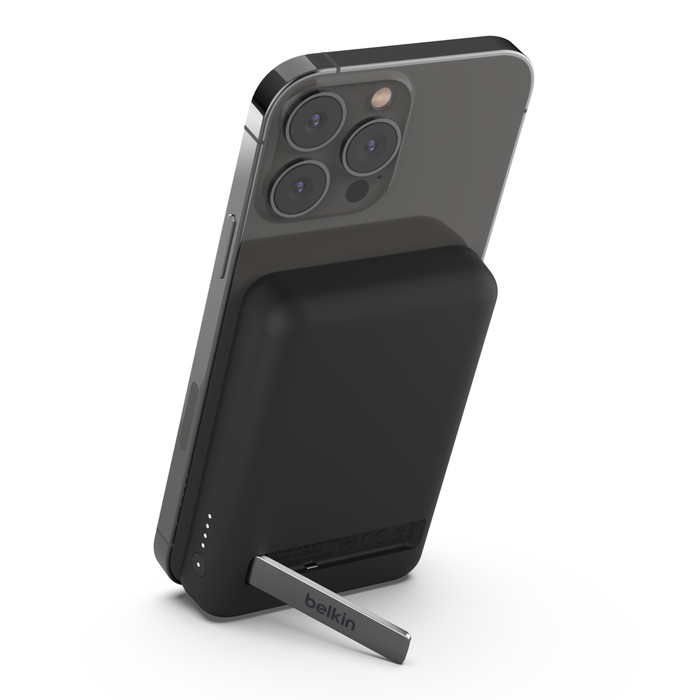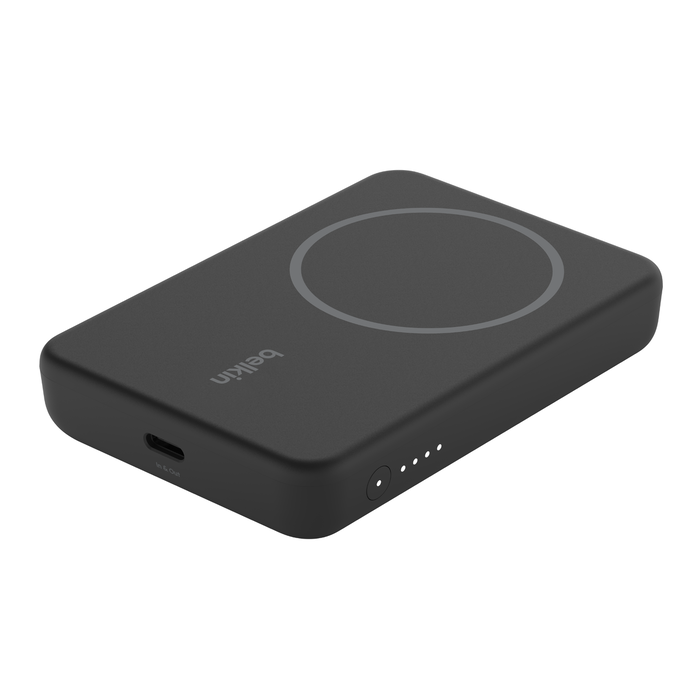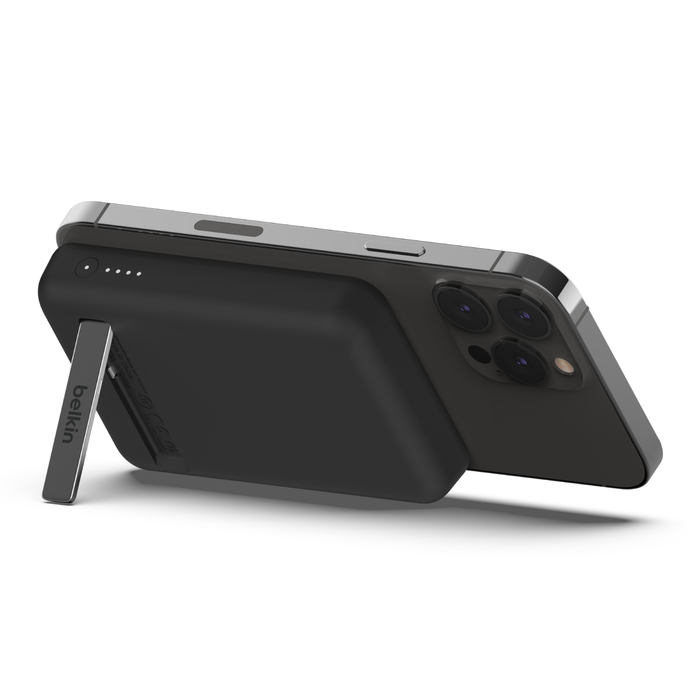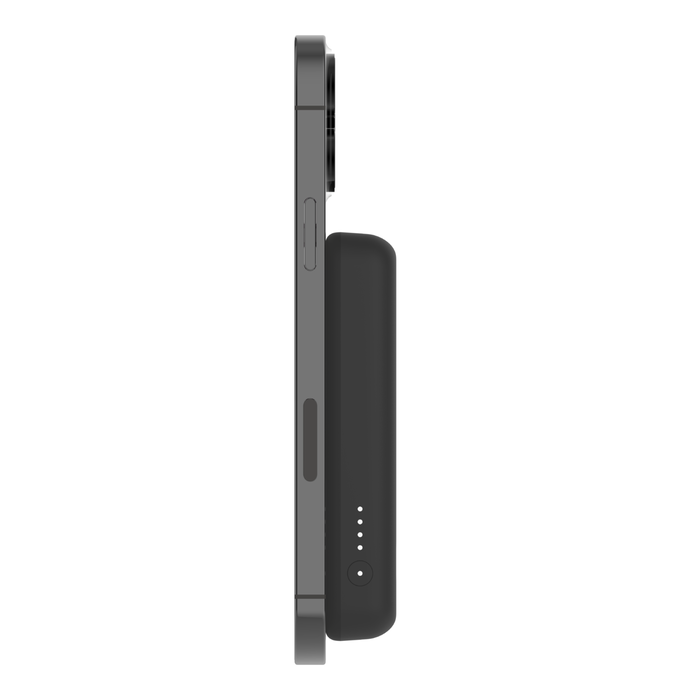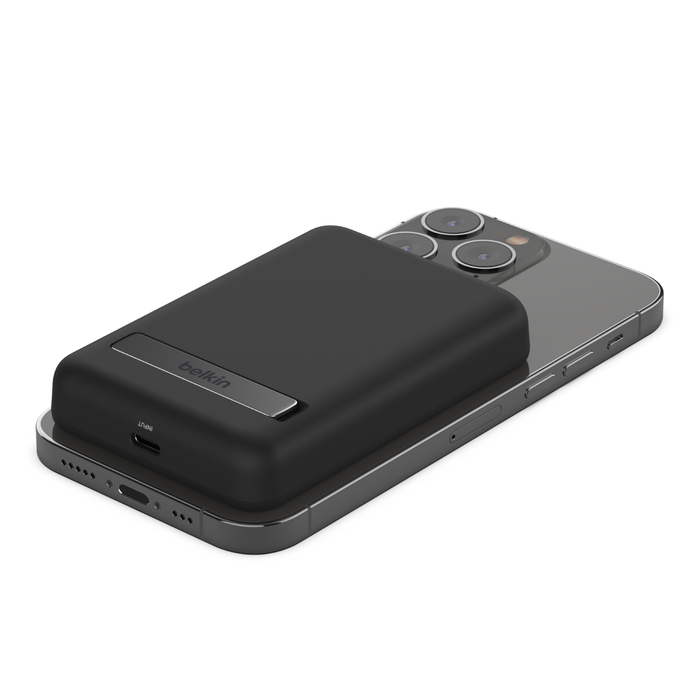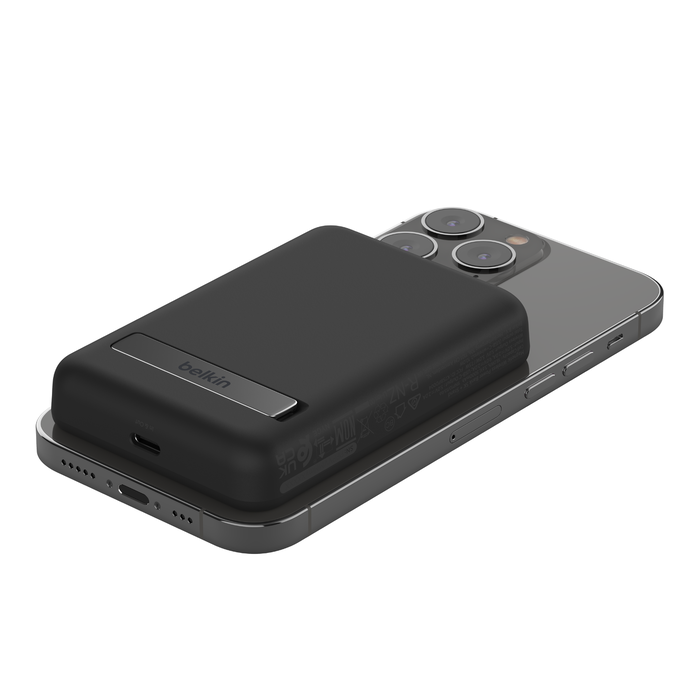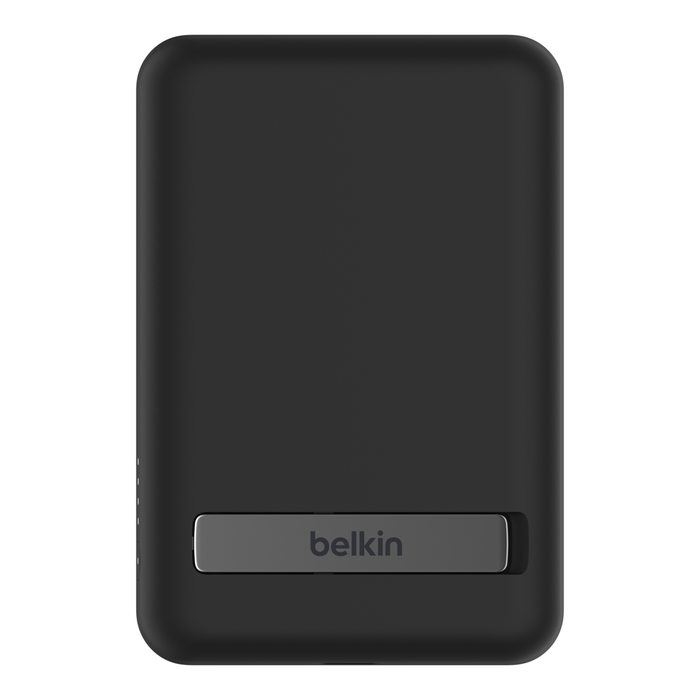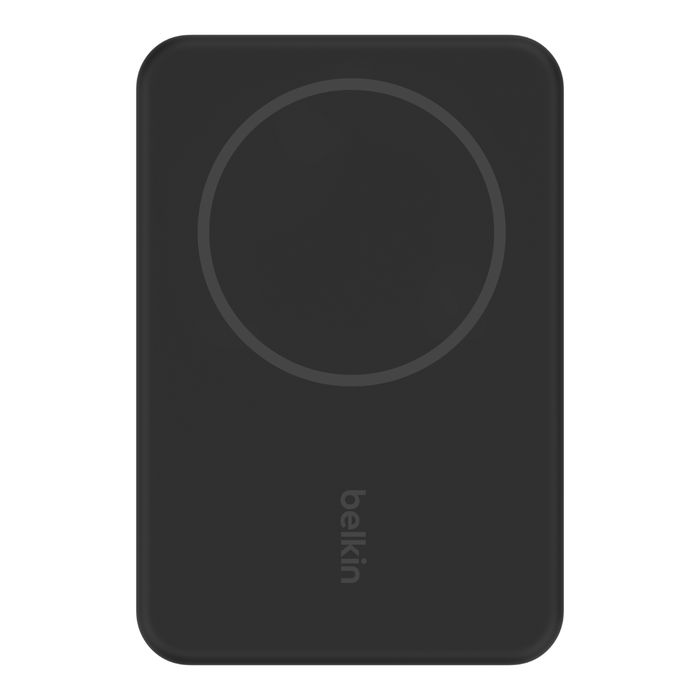 BoostCharge
Magnetic Wireless Power Bank 5K + Stand
Our portable Magnetic Wireless Power Bank 5K + Stand delivers a safe 7.5W of wireless charging power to your device without cables or a need to connect to a power source. The fold-out stand offers a convenient and hands-free way to stream or video call while you charge.
Spring Sale - Save 20% with code SS23, while supplies last.
iPhone 14
iPhone 14 Pro
iPhone 14 Plus
iPhone 14 Pro Max
iPhone 12
iPhone 12 mini
iPhone 12 Pro
iPhone 12 Pro Max
iPhone 13
iPhone 13 mini
iPhone 13 Pro
iPhone 13 Pro Max
Powerful Wireless Charging
Leveraging the latest in MagSafe technology, our compact power bank is packed with 5,000 mAH of charging potential — that's enough additional battery for up to 19 hours of video playback for an iPhone 13 Pro.* It supports pass-through wireless charging when connected to a power source so you can stay connected while you give your power bank a power-up. Its USB-C® port delivers up to 10W of charging power to a wide variety of compatible devices.
Secure MagSafe Attachment
Using MagSafe technology, you get seamless alignment and fast wireless charging every time. A powerful magnetic connection keeps your iPhone safely in place, whether stationary or on-the-go.
See Your Whole Screen
Whether you're gaming, streaming, or scrolling, our power bank holds your device at the perfect angle for viewing without a clip or mount to cover any part of your screen.
Goes Where You Need It
Slim and compact, it's the perfect charging stand to save space or bring along when traveling.
Pass-Through Charging
Stay connected with no downtime. Connect and charge at the same as you surf the web, watch videos or take calls.
Kickstand Equipped
An innovative pop-up stand allows you to keep streaming or scrolling while your phone charges.
At a Glance
Wirelessly charge an iPhone 13 or iPhone 12 series device with up to 7.5W of power  
Seamless magnetic attachment whether on-the-go or stationary  
Comes with a metal fold-out stand for a convenient and hands-free way to use your device while you charge  
Overcharge protection protects your device for a safe and powerful charge  
5,000 mAH of power delivers over 19 hours of extended video playback for iPhone 13*   
Doesn't obstruct device camera when attached  
Compact and light design goes anywhere  
Allows pass-through charging so you can continue to wirelessly charge a connected device when charging the power bank  
USB-C port delivers up to 10W of charging power to a wide variety of compatible devices  
LED battery indicator lights lets you know when it's time to recharge   
CEW up to $2,500 for peace of mind  
Package Includes:
BOOST↑CHARGE Magnetic Wireless Power Bank 5K + Stand  

3.3ft / 1m USB-C to USB-C cable 
*Maximum additional video playback hours calculated by comparing the cell capacity of this power bank with the maximum video playback hours achievable by the iPhone 13 Pro under normal conditions. Actual results will vary depending on varying factors for individual users.