https://www.belkin.com/hi-fi-smart-speaker-wireless-charger/P-G1S0001.html
SoundForm Elite
Hi-Fi Smart Speaker + Wireless Charger
With Google Assistant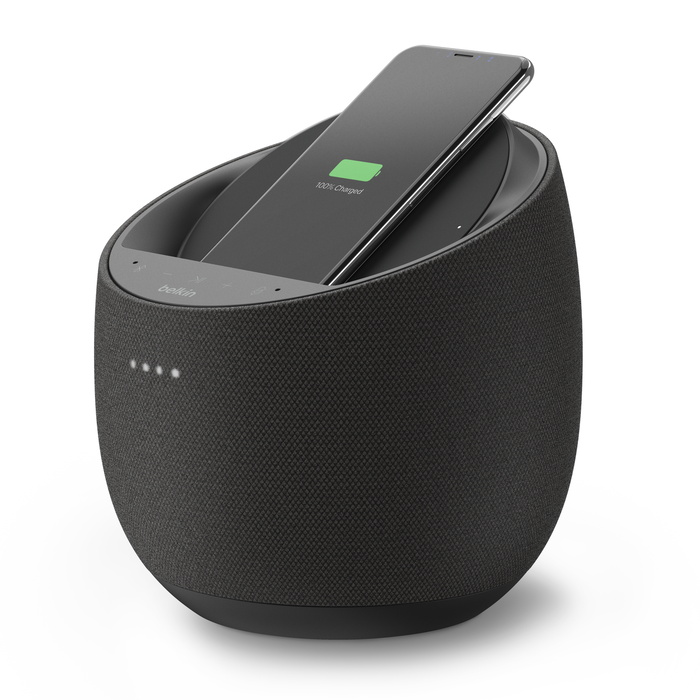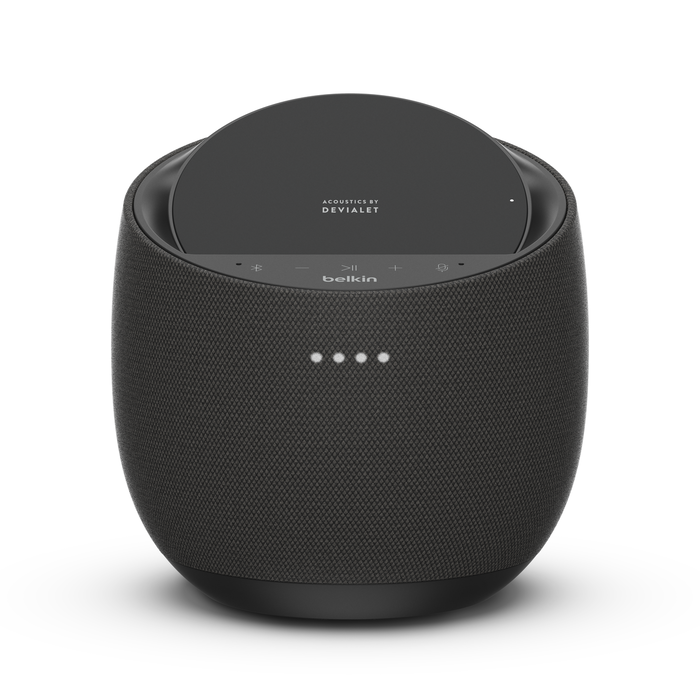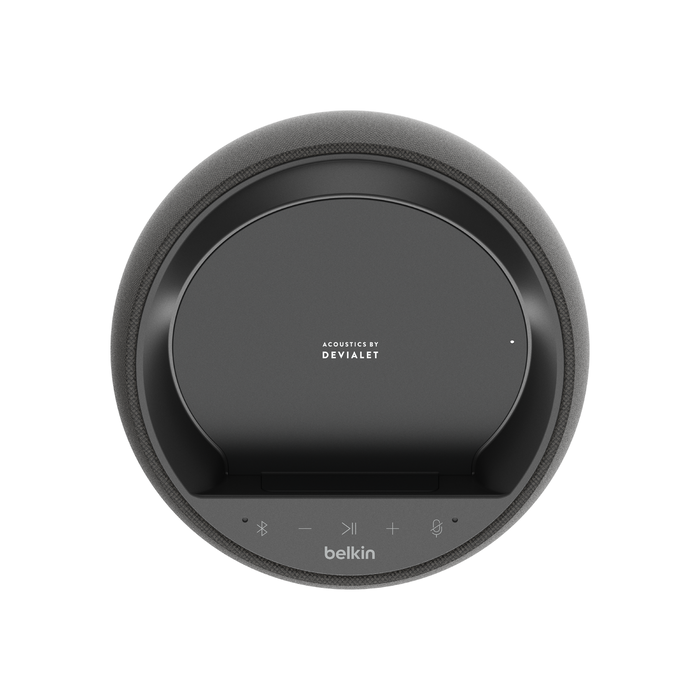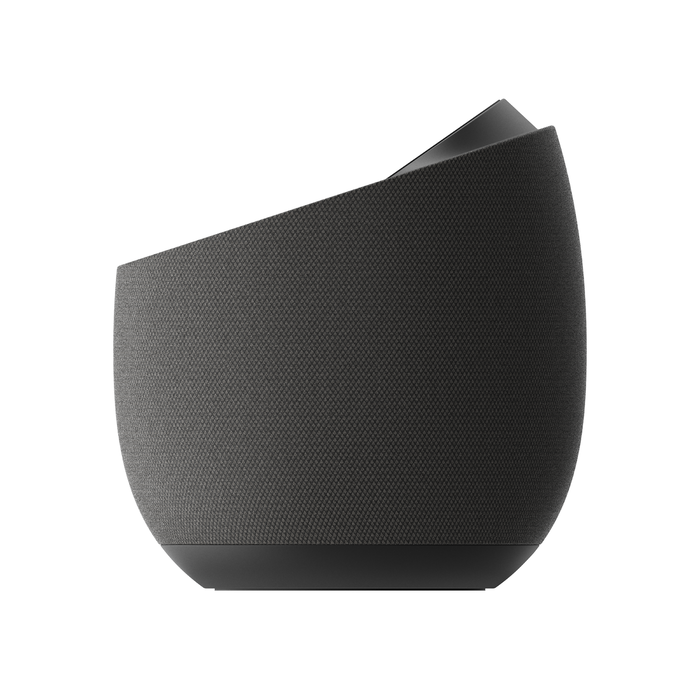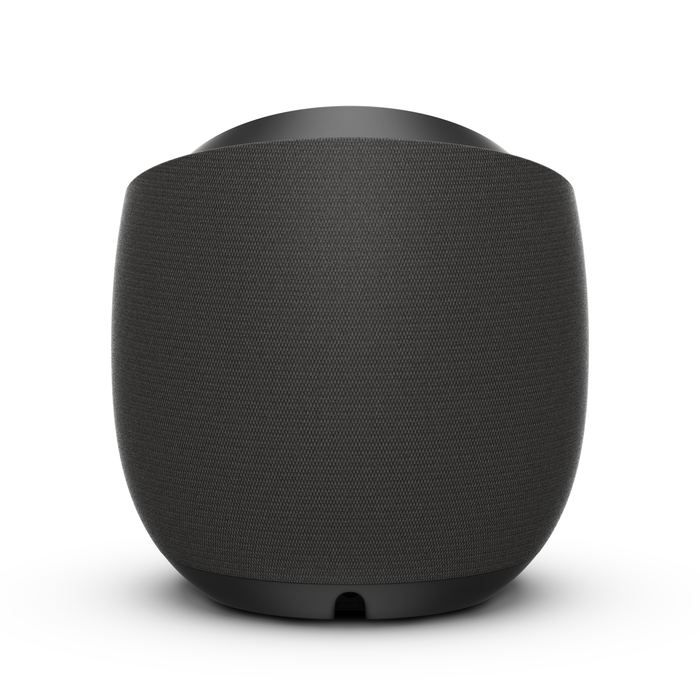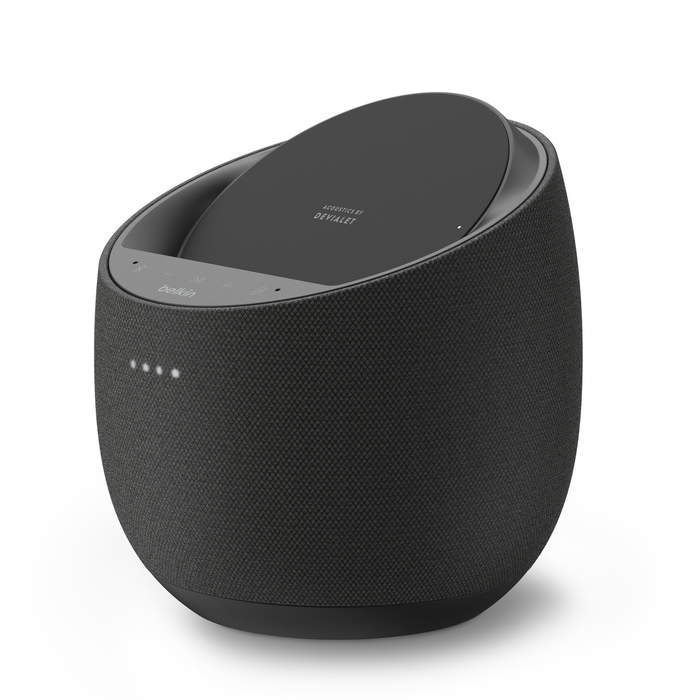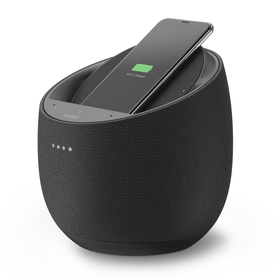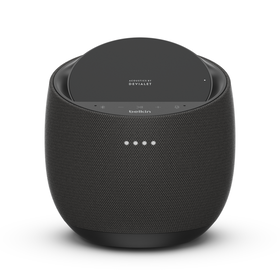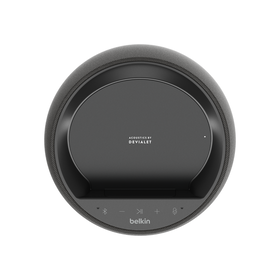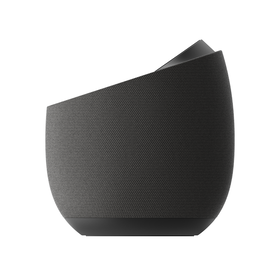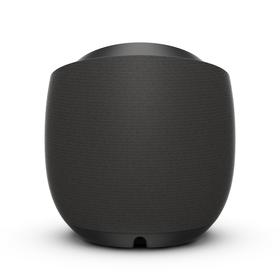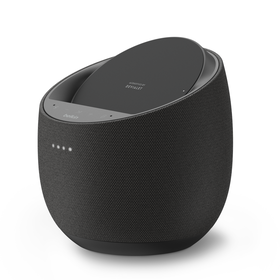 Fast and free shipping
90-Day money back guarantee
24/7 Customer support
SoundForm Elite
Hi-Fi Smart Speaker + Wireless Charger
With Google Assistant
Discount is automatically applied at checkout with code CM23.
Out of Stock

This item is currently not available
FREE 2-Day Shipping on orders of $125 or more
FREE Standard Shipping on orders of $50 or more
This product usually ships within 1-2 business days.
iPhone 12, 12 Pro, 12 Pro Max users –

 

Simply remove phone case to charge
iPhone 12 mini users

 –

 Charging feature is currently incompatible with this phone
iPhone 11
iPhone 11 Pro
iPhone 11 Pro Max
iPhone 12
iPhone 12 Pro
iPhone 12 Pro Max
iPhone 8
iPhone 8 Plus
iPhone X
iPhone XR
iPhone XS
iPhone XS Max
LG V30
Galaxy Note8
Galaxy S10
Galaxy S10e
Galaxy S10+
Galaxy S21 5G
Galaxy S21+ 5G
Galaxy S21 Ultra 5G
Galaxy S8
Galaxy S8+
Galaxy S9
Galaxy S9+
Galaxy Tab Pro 12.2"
Sony Xperia XZ2
LGG6
"There are a number of speaker-slash-wireless charger combos in the market, but Belkin's SOUNDFORM ELITE lives up to its name, combining fast wireless charging with bold, confident, audiophile-approved sound."
Read the Review
An Evolution of Sound and Power
SOUNDFORM Elite allows you to play and control your music while experiencing stunning, room-filling sound throughout your home. Pair your speaker with Hey Google and enjoy hands-free communication through your preferred smart assistant. Plus, the bold, modern design elements of SOUNDFORM Elite elevate the look of any room.
High-Fidelity Sound
Your favorite artists work hard in the studio to get that mix just right. Now you can appreciate the power and subtlety of every track, thanks to full resonant bass and crystal-clear tones. The result is high-fidelity sound that delivers an accurate audio experience.
Speaker Active Matching Technology by Devialet
Feel the bass and all the audio details at any volume. The patented Speaker Active Matching (SAM®) technology from Devialet makes high-fidelity sound reproduction possible in a compact design.
Devialet "Push-Push" Woofer Architecture
The signature Push-Push vibration-canceling dual-woofer configuration ensures deep bass without the need for a separate sub speaker.
Fast Wireless Charging
The thoughtfully designed charging cradle holds your smartphone securely for fast, convenient wireless charging. Vibration-canceling technology in the speaker ensures your device charges steadily without interruption.
Music in Every Room
Create a whole-home audio experience and play your music in multiple rooms at the same time. Designed to pair with another SOUNDFORM Elite, or any Hey Google-enabled smart speaker, it's easy to listen to the playlists, podcasts, and songs you love no matter what room you are in.
A Smarter Speaker
We didn't stop at stunning, room-filling sound. Use Hey Google to play music, find answers online, manage everyday tasks, and easily control smart devices around your home—just by using your voice.
At a Glance
Acoustics from Devialet delivers incredible sound quality in a compact device 
Speaker Active Matching (SAM®) technology provides high-fidelity and exceptional performance 
"Push-Push" dual woofer configuration cancels vibrations while bringing a deep, impactful bass experience 
Use Hey Google as an easier way to enjoy music and more—just by using your voice  
Integrated fast wireless charging for iPhone at 7.5W, Samsung at 9W, and Google at 10W 
Pair with another smart speaker to enjoy the songs you love through Hey Google no matter what room you're in
Package Includes:
 SOUNDFORM Elite Hi-Fi Smart Speaker + Wireless Charger
*If the SOUNDFORM ELITE™ Hi-Fi Smart Speaker + Wireless Charger is powered off (i.e. power unplugged), the microphones will be unmuted when powered on again.