https://www.belkin.com/hdmi-to-displayport-adapter/F2CD066.html
HDMI to DisplayPort Adapter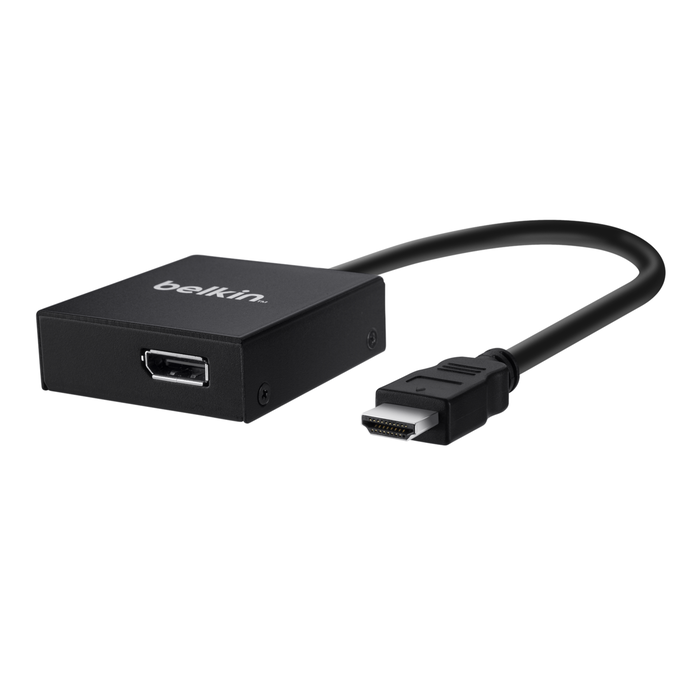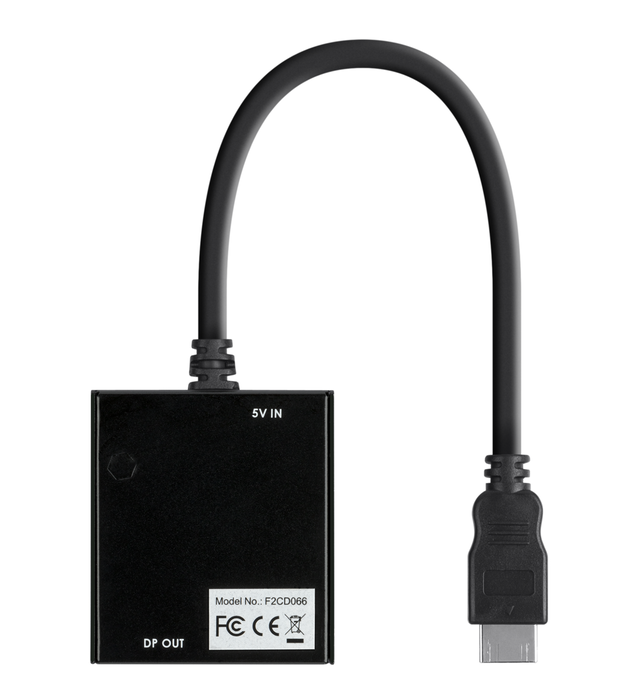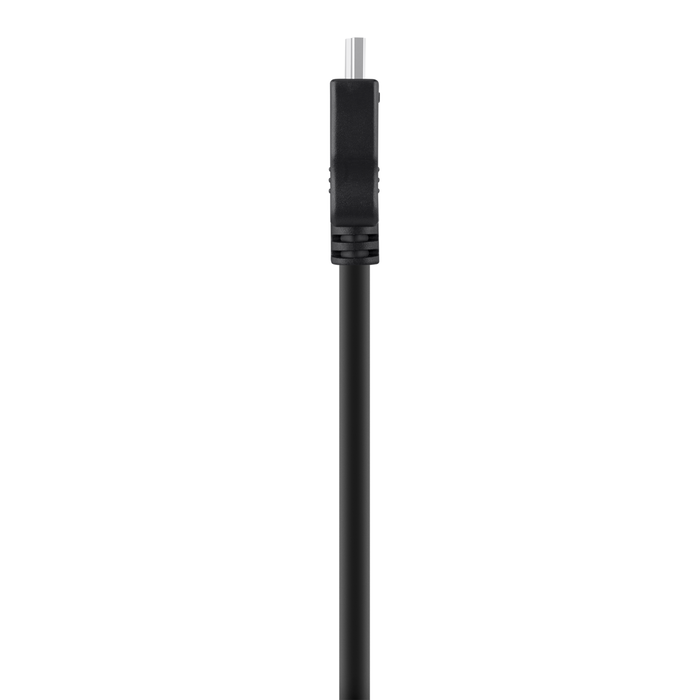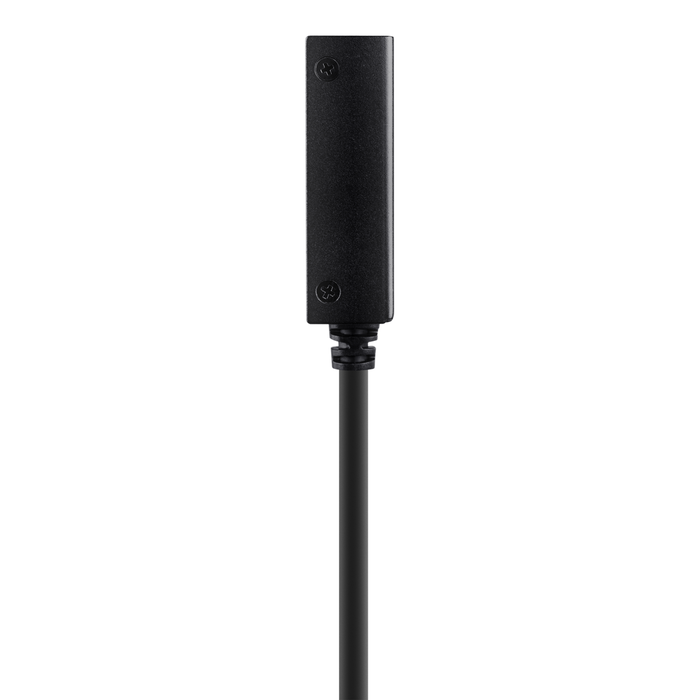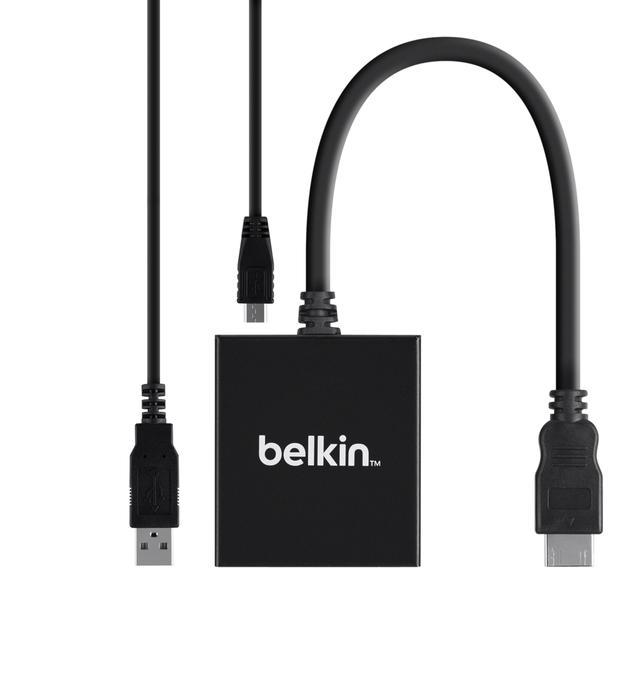 HDMI to DisplayPort Adapter
Spring Sale - Save 20% with code SS23, while supplies last.
Out of Stock

This item is currently not available
CONNECT HDMI DEVICES TO DISPLAYPORT MONITORS AND PROJECTORS
Upgrading entire systems isn't always possible in educational or professional settings, but that's no reason to fall behind the newest technology. This convenient adapter allows you to view digital content from your HDMI enabled computer or other video source to your DisplayPort enabled monitors. Plug-and-play setup eliminates wasted time and frustration, allowing you to project or present anywhere, any time. Experience high resolution video displays without the need for costly upgrades to your existing equipment.
THE BELKIN DIFFERENCE:
Pioneer in technology and innovation for over 30 years
Sleek design and thoughtful engineering create a superior, long-lasting product
Designed for easy use, plug-and-play functionality
CLEAR ADAPTATION
Enjoy high-quality video resolution from your HDMI enabled devices with a simple adapter. Share photos, video, documents and more, and see the advantage on a DisplayPort monitor. This adapter supports PC resolutions up to 1920 x 1200 pixels and is fully backward compatible with older equipment and compatible with your existing DisplayPort enabled display or projector.
BACKWARD-COMPATIBLE DISPLAYPORT TECHNOLOGY
Developed to be the next-generation personal computer display interface, this HDMI to DisplayPort adapter lets you enjoy your media with extreme refresh rates and intense color depths. This scalable technology was designed to grow with evolving A/V innovations while staying compatible with existing formats like HDMI.
PLUG-AND-PLAY SIMPLICITY
Simple set up eliminates extraneous wires, software and hassles. Nothing to install, update or sign into - just plug your adapter in and you're connected*, saving you the expense of high-cost docking stations that require software upgrade for compatibility.
*Separate USB-A to Micro USB-B power cable included
KEY FEATURES AND BENEFITS
HD resolution capability provides the clearest picture quality
Easy plug-and-play convenience and no-hassle set up
Continue to use older monitors with new devices
A low-cost alternative to a high-cost docking station
At a Glance:
Converts HDMI video into digital DisplayPort AV format
Supports PC video resolutions up to 1920 x 1200 on monitors 27" or smaller
View documents, spreadsheets, and web pages across multiple screens
No external power adapter required
Simple plug-and-play connectivity
Package Includes:
HDMI (male) to DisplayPort (female) Adapter
USB-A to Micro USB-B power cable