https://www.belkin.com/fiber-optic-cable-10gb100gb-aqua-multimode-lclc-duplex-50125-om4/P-F3F004.html
Fiber Optic Cable, 10GB/100GB Aqua Multimode LC/LC Duplex, 50/125 OM4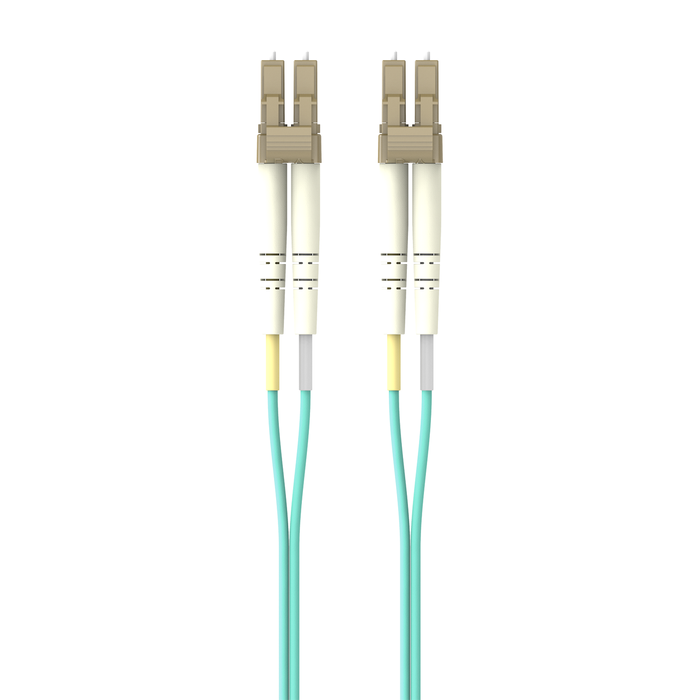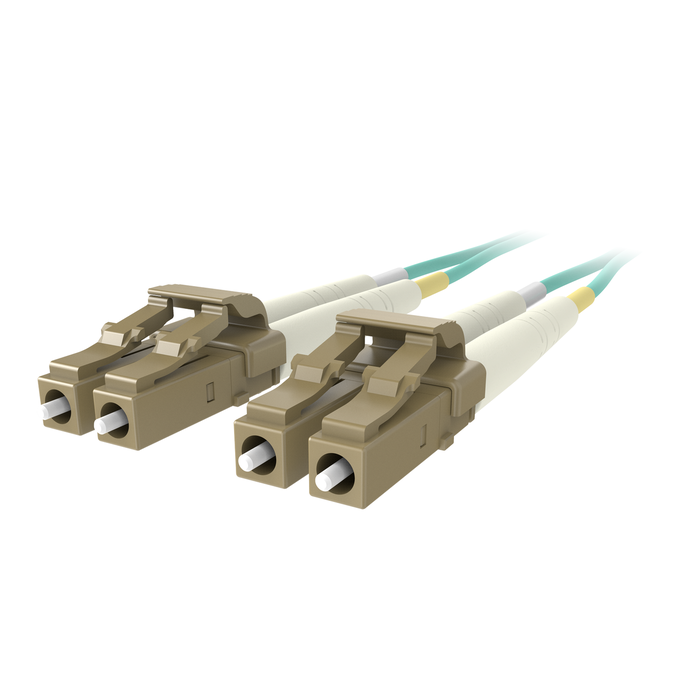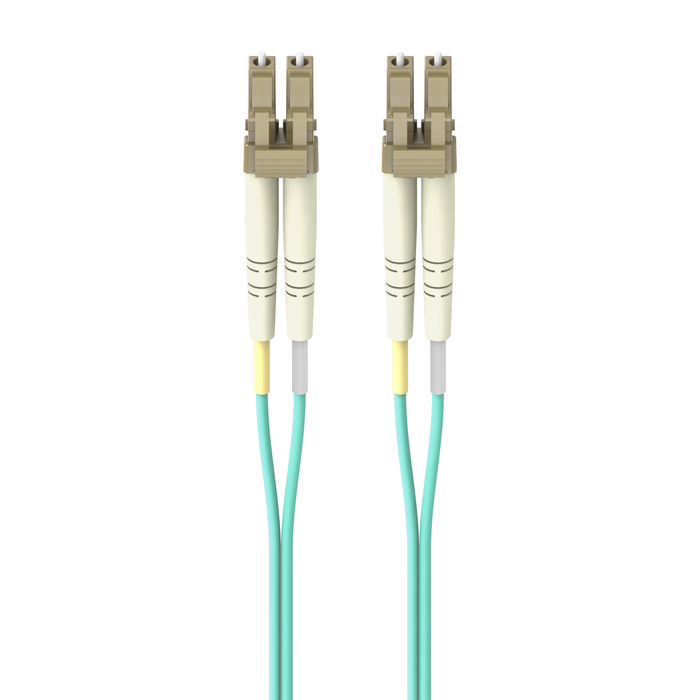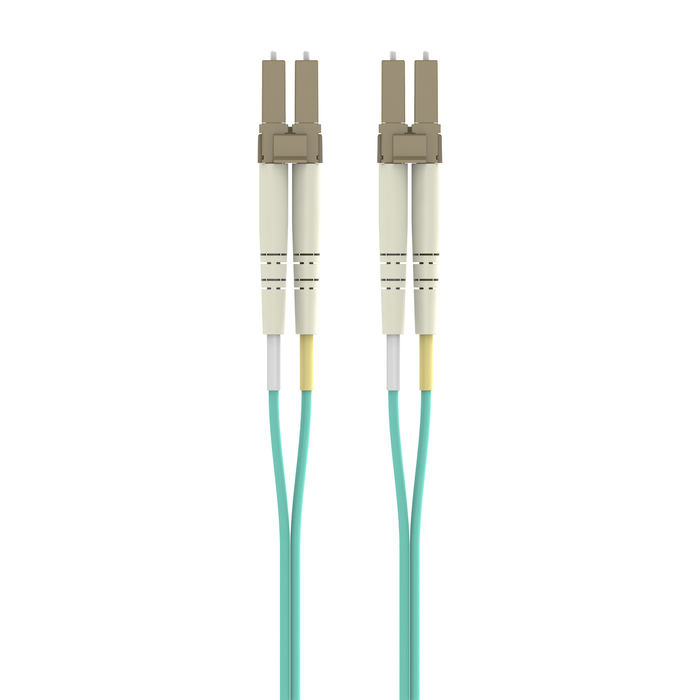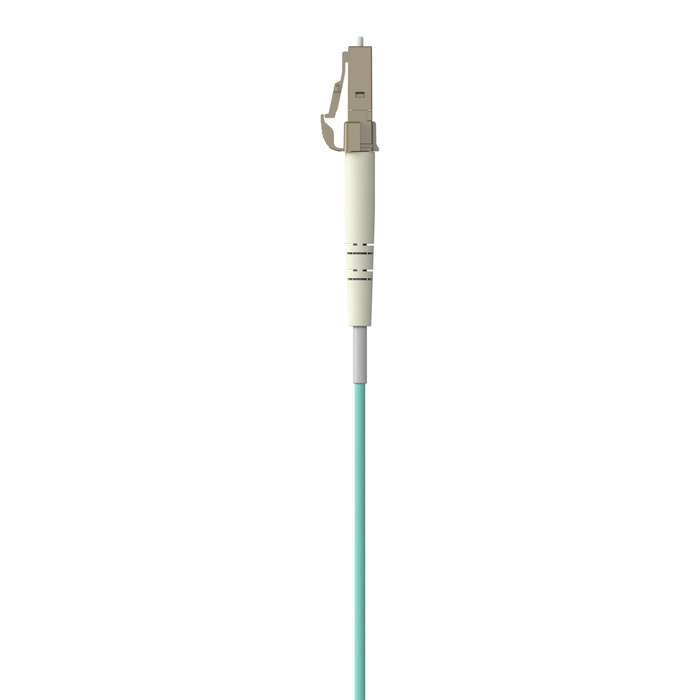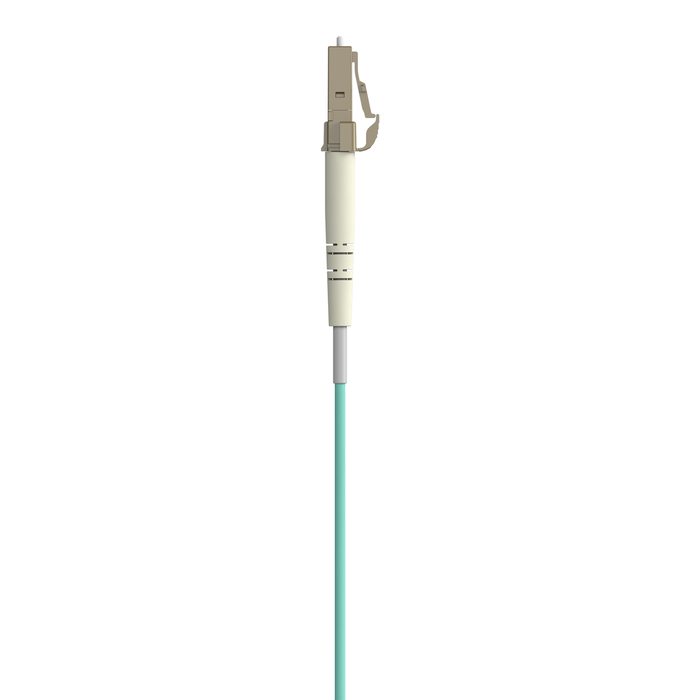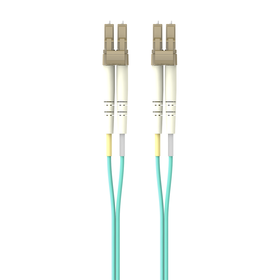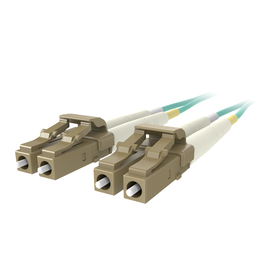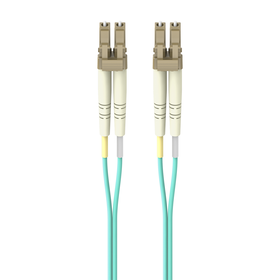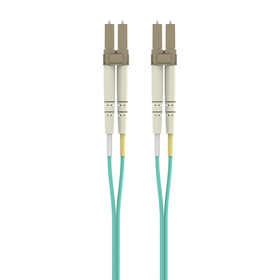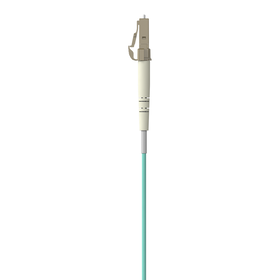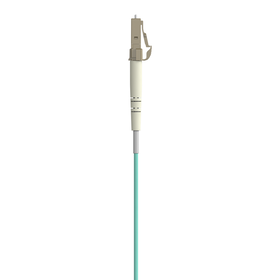 Fast and free shipping
90-Day money back guarantee
24/7 Customer support
Fiber Optic Cable, 10GB/100GB Aqua Multimode LC/LC Duplex, 50/125 OM4
FREE 2-Day Shipping on orders of $125 or more
FREE Standard Shipping on orders of $50 or more
This product usually ships within 1-2 business days.
AFFORDABLE HIGH-SPEED CONNECTION
Connect high-speed data networks and power outlets to switches, routers and servers, even in high density environments. With 10GB/100GB Ethernet speeds up to 300M at 850nm and backwards compatibility, this laser-optimized multimode fiber is a great solution, for your office or campus.
Made For: 10GB/100GB Ethernet applications
THE BELKIN DIFFERENCE
Pioneering technology and innovation for over 30 years
FDDI-rated jacket meets ANSI and ISO standards for data transmission on fiber optic lines in a local area network (LAN)
OFNR-rated cable is designated by the National Fire Protection Association (NFPA) to contain no electrically conductive components
Engineered to be flame retardant to provide additional safety in the event of structure fire
Belkin Lifetime Warranty provides peace of mind
DATA TRANSFERS MADE EASY
Establish high-speed data connections within your local network using the Belkin 10GB/100GB Multimode 50/125 LC/LC Fiber Optic Patch Cable. The multimode patch cable is backwards compatible with existing network equipment and offers 4 times the bandwidth of traditional multimode fibers.
SAY GOODBYE TO SPLICING
Two LC multimode male connectors on each end eliminates the need for splicing, making setup faster and easier. Suitable for use with transceivers such as SFP.
YOUR NETWORK'S BACKBONE
This laser-optimized multimode fiber with a larger diameter and greater light-gathering capacity than single-mode fibers is ideal as part of a backbone network. With a core diameter of 50 microns and a cladding diameter of 125 microns, this fiber is best suitable for transmitting data over longer distances.
RATING MATTERS
Classified as an OM4 Multimode Optic Fiber Cable under the International Organization for Standardization/International Electrotechnical Commission (ISO/IEC) standard 11801 it operates at 4,700 megahertz. This provides a better performance over longer transmission distances than cables rated OM3 or below.
KEY FEATURES AND BENEFITS
Reliable 10GB/100GB transmission speeds up to 300M
OM4 rating provides better transmission over greater distances than OM3
Two LC multimode male connectors on each end
Backwards compatibility provides superior flexibility
Ideal for Fibre Channel (SAN) applications
At a Glance:
Multimode fiber optic patch cable for high-speed data connections
10GB/100GB Ethernet speeds up to 300M at 850nm
Two LC connectors at each end for rapid deployment
Backward compatible with existing network equipment
Ideal for Fiber Channel (SAN) applications
Compatible with VCSEL and LED laser light sources
IEEE 802.3ae and TIA LOMMF compliant
Multimode optical fiber to transmit data over longer distances
Package Includes:
10GB/100GB Multimode 50/125 LC/LC OM4 Fiber Optic Patch Cable