https://www.belkin.com/dual-usb-a-car-charger-24w/P-CCB001.html
BoostCharge
Dual USB-A Car Charger 24W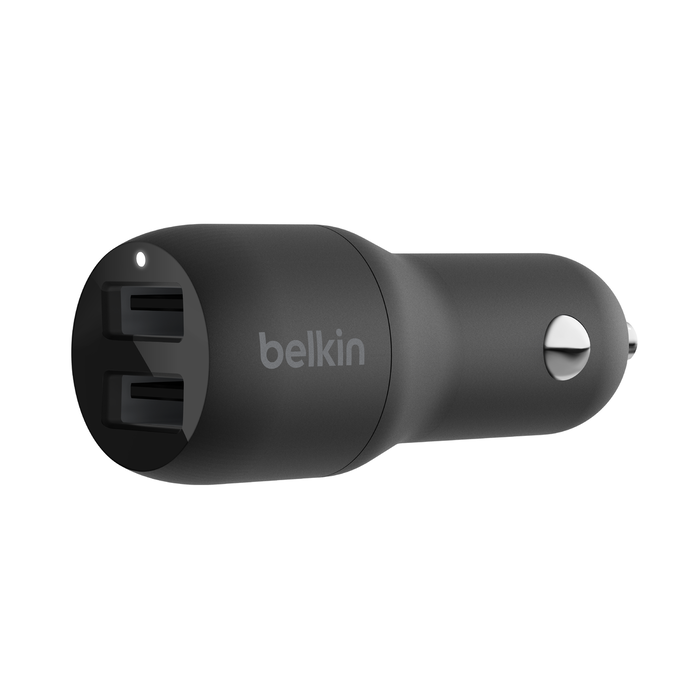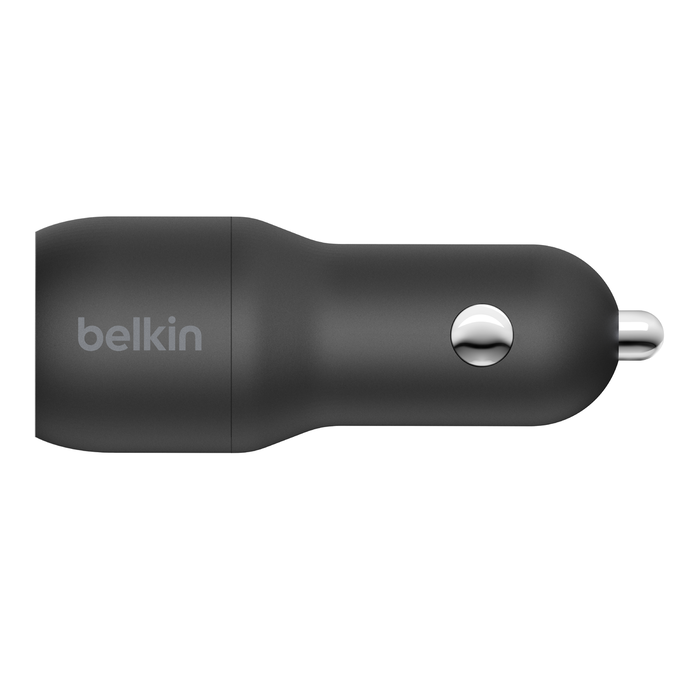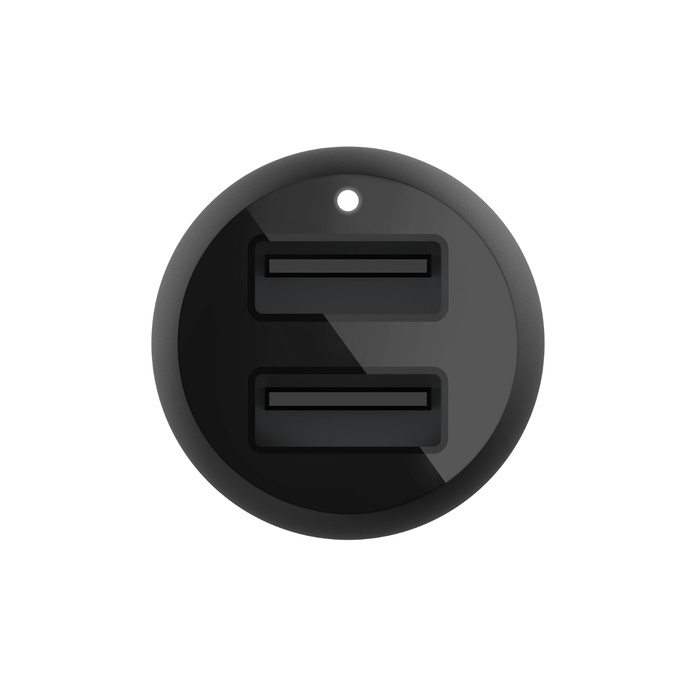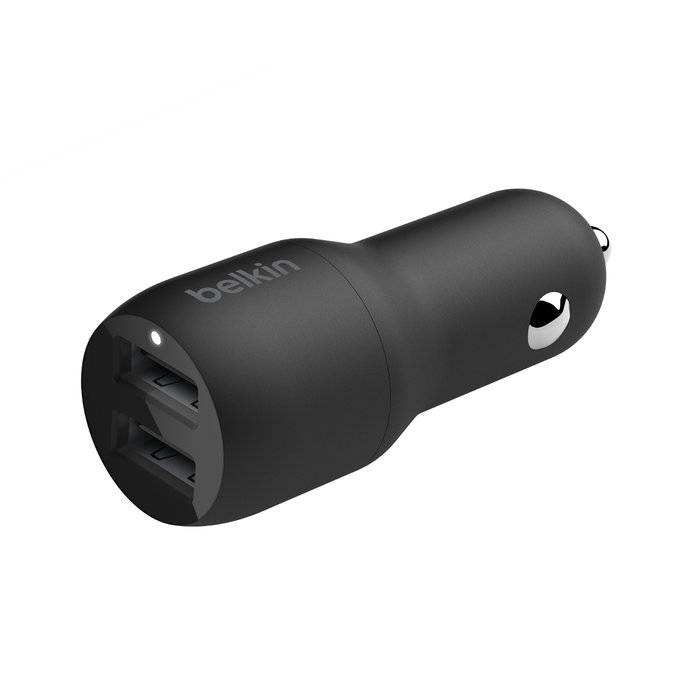 BoostCharge
Dual USB-A Car Charger 24W
Cyber Monday Sale: 30% off with code CM22, while supplies last.
Free 2 Day Shipping on orders over $150
Free Ground Shipping on orders over $30
DUAL PORT CHARGING ON THE GO
Charge two devices simultaneously with our Dual USB-A Car Charger. This compact charger offers faster-than-standard charging speeds and an LED indicator to let you know when it's connected to a power source.
FASTER CHARGING FOR TWO DEVICES
Simply plug into your vehicle's power socket to start charging. You'll have a combined power of 24 watts (4.8 amps), with each port offering 12 watts of quick and safe power that's faster than a standard 5-watt charger.
At a Glance:
Dual ports charge two devices at once from a single car power socket
12W power from each port for 24W of total output power
Compatible with any device that uses a USB-A cable
2-year warranty and $2,500 Connected Equipment Warranty
Package Includes:
BOOST↑CHARGE Dual USB-A Car Charger 24W