https://www.belkin.com/12-outlet-surge-protector-with-usb-charging/P-BV112050-06.html
12 Outlet Surge Protector with USB Charging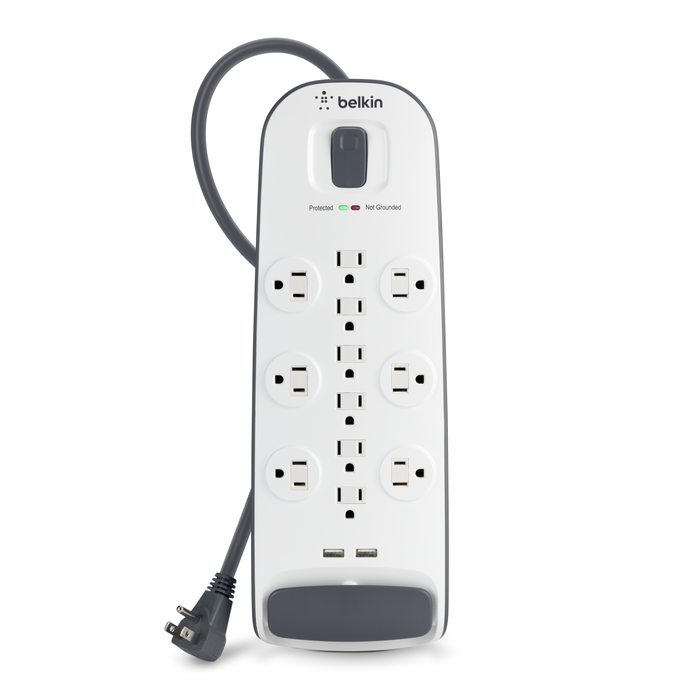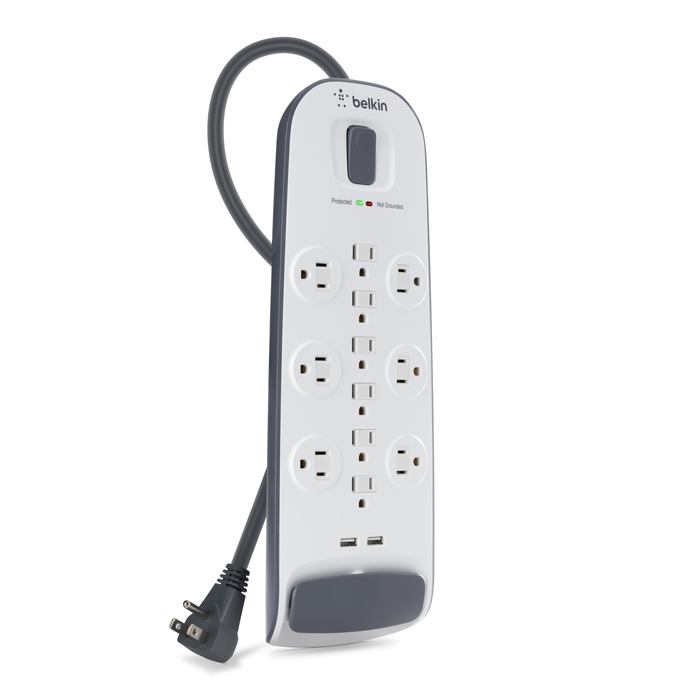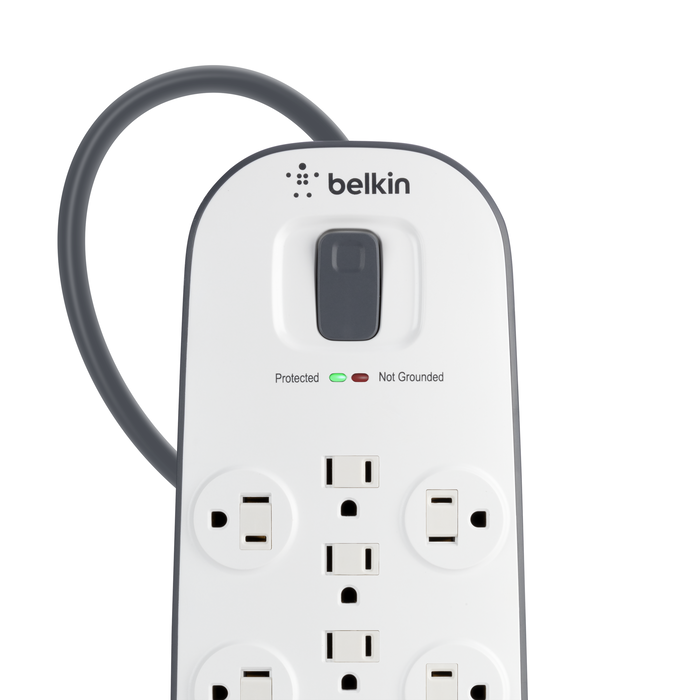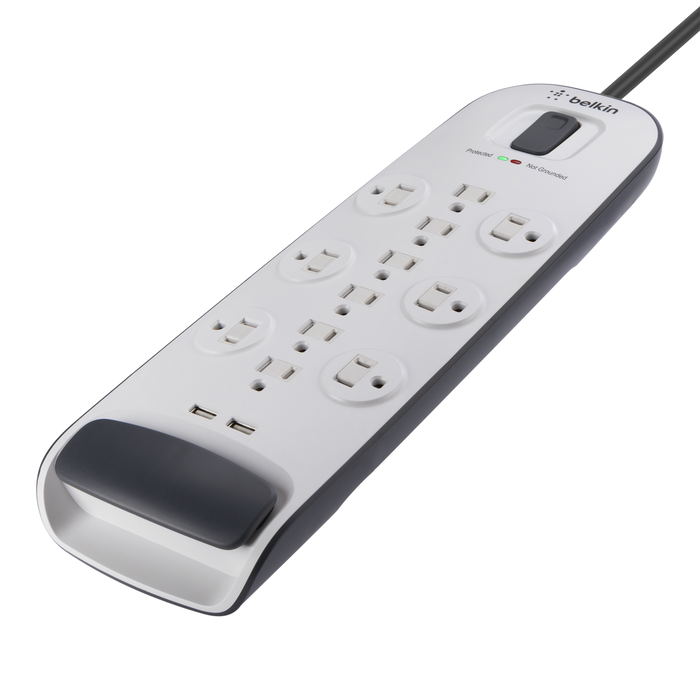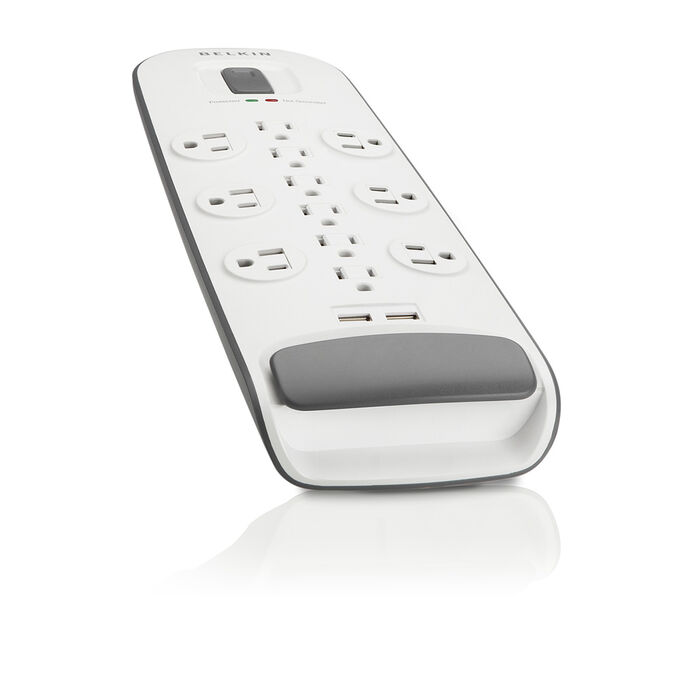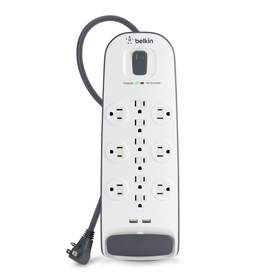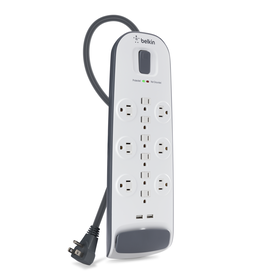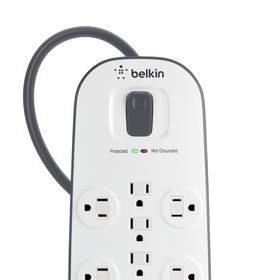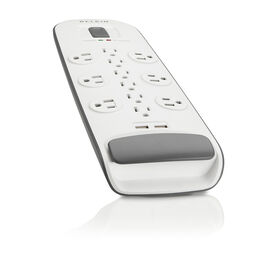 Fast and free shipping
90-Day money back guarantee
24/7 Customer support
12 Outlet Surge Protector with USB Charging

$60 off and FREE Smart Light Switch with purchase of $200+ or,
$30 off with purchase of $125+ or,
$15 off with purchase of $80+ with code GIFT23.
FREE 2-Day Shipping on orders of $125 or more
FREE Standard Shipping on orders of $50 or more
This product usually ships within 1-2 business days.
The Belkin 12 outlet surge protector is perfect for home office use. With 6 regular outlets and 6 Blockspace™ outlets, this protector can handle even oversized printer and charger plugs. The convenient USB ports allow you to charge your phone or MP3 player while working, surfing or checking email. This surge protector also features 3996 joules of protection to keep equipment safe and advanced power filtration to help maintain data integrity and optimal system performance.
Please note: The protective components inside surge protectors absorb over-voltage spikes to protect your connected devices which means they will eventually wear out. Replace them every 3 years or immediately after any over-voltage spike event such as a thunderstorm or power outage because surge protectors degrade faster if they are exposed to high intensity events. Periodically check the surge protector enclosure and cable for signs of wear or heat distress. Replace an expired surge protector with a new one at the end of its useful life.