https://www.belkin.com/thunderbolt-3-dock-mini-hd/P-F4U098.html
Thunderbolt 3 Dock Mini HD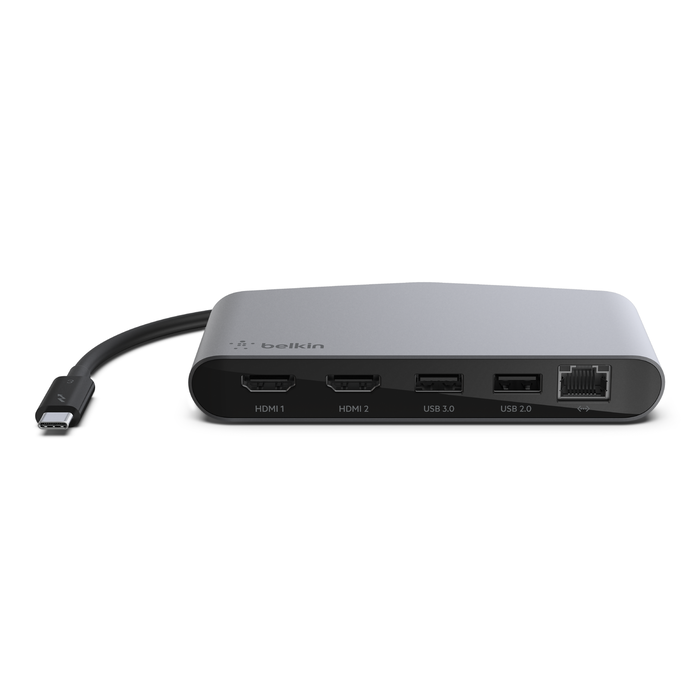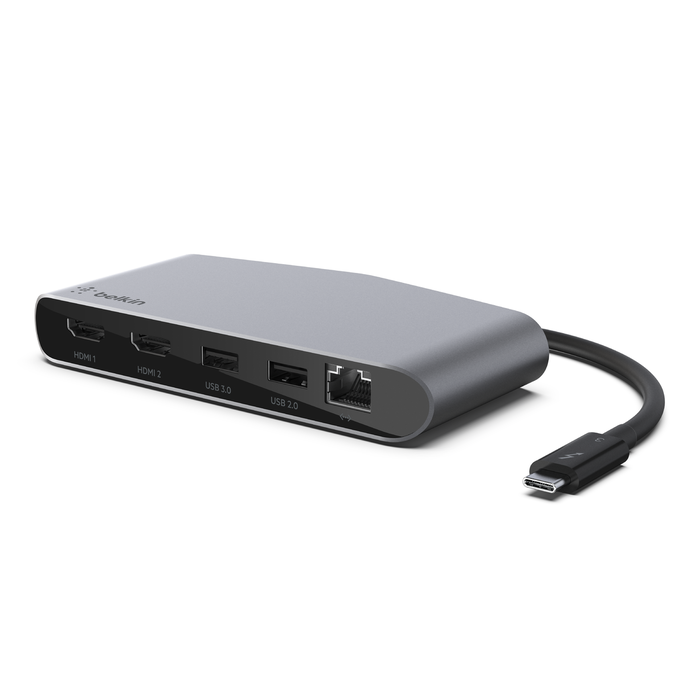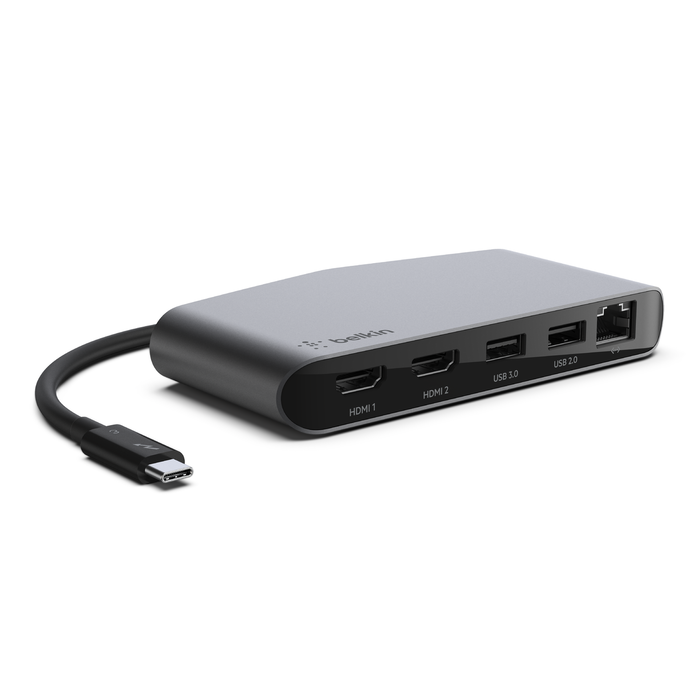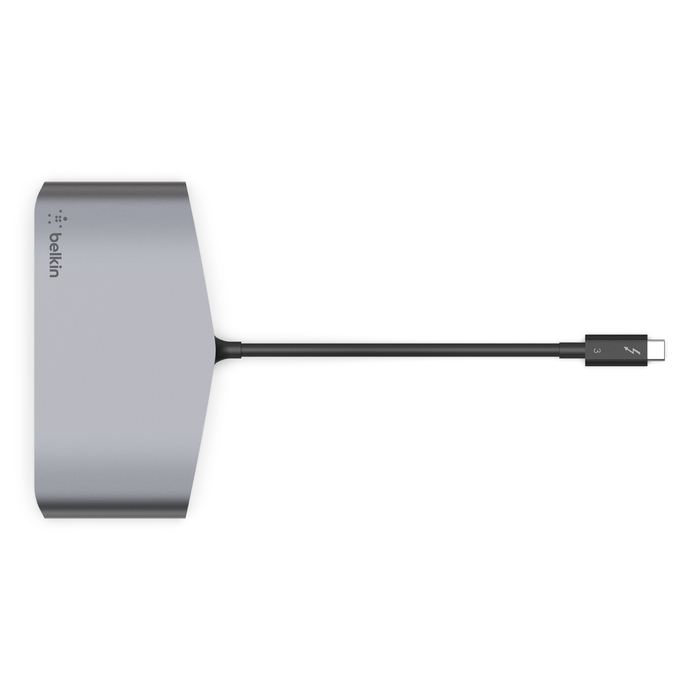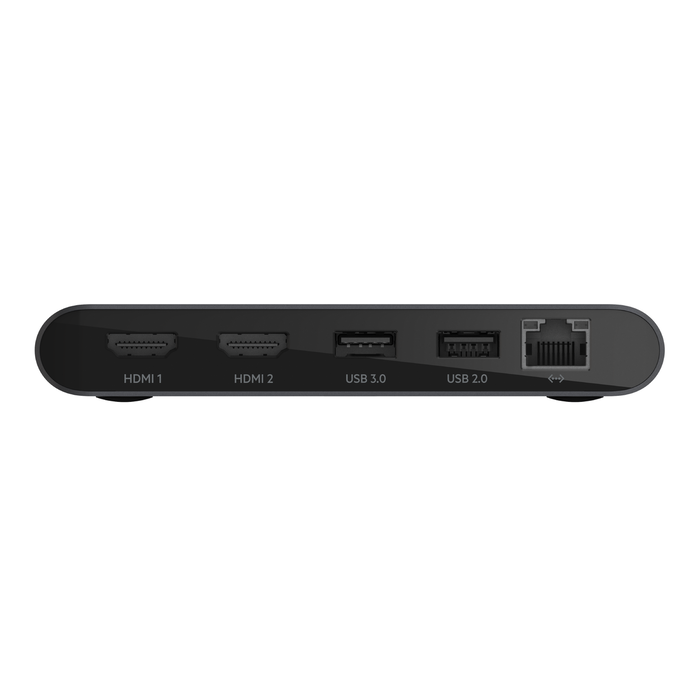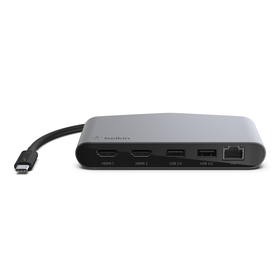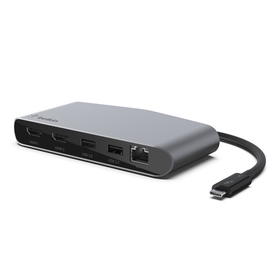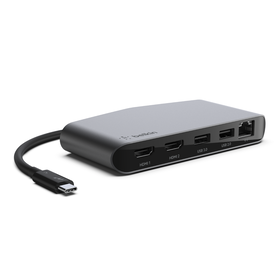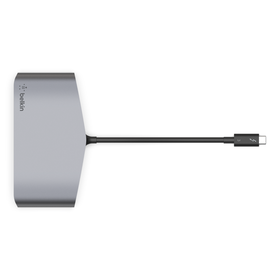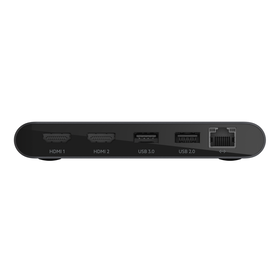 Fast and free shipping
90-Day money back guarantee
24/7 Customer support
Thunderbolt 3 Dock Mini HD
$60 off and FREE Smart Light Switch with purchase of $200+ or,
$30 off with purchase of $125+ or,
$15 off with purchase of $80+.
Discount and free gift (if applicable) is automatically applied at checkout with code GIFT23.
FREE 2-Day Shipping on orders of $125 or more
FREE Standard Shipping on orders of $50 or more
This product usually ships within 1-2 business days.
MacBook Air 13" M1 (2020)
MacBook Pro 13" M1 (2020)
Mac mini M1 (2020)
HARNESS THUNDERBOLT ANYWHERE
Turn your Mac or Windows laptop into a powerful work station, using the power and speed of Thunderbolt 3. This compact dock connects to your computer via a single tethered cable. Dual HDMI 4K ports at 60Hz allow you to connect two 4K monitors to your laptop, to experience fast, high definition visuals across multiple screens. Use a keyboard, mouse, or other peripherals via the USB-A 3.0 and USB-A 2.0 ports and enjoy a secure and reliable network connection through the gigabit Ethernet port.
Learn more about Thunderbolt compatibility with M1-based Macbooks (2020)
THE BELKIN DIFFERENCE
Pioneer in technology and innovation for over 35 years
High-quality components and construction ensure continued quality, even with heavy use
Premium aluminum enclosure integrates seamlessly to your laptop environment
2-Year Limited Warranty for added peace of mind
A TRULY PORTABLE WORKSTATION
Harness the speeds, quality and power of your Thunderbolt 3 laptop with a portable and compact dock that's always up to the task. From temporary office spaces to collective workstations, the Thunderbolt 3 Dock Mini allows you to connect high-resolution monitors and multiple peripherals easily, for maximum productivity anywhere.
WINDOWS AND MAC COMPATIBLE
An innovation from previous Thunderbolt 3 products, this dock is compatible with laptops using Windows or Mac operating systems.
DUAL 4K DISPLAYS
With high-resolution monitor support for two 4K screens at 60Hz, this dock allows you to access large amounts of information from your laptop, via a simple and convenient one-cable connection. This multiple screen setup delivers a highly efficient workstation to boost productivity.
NO SPEED LIMIT
40 Gbps data transfer rates is fast enough for whatever you plug in. You'll maintain full speed even when fully loaded and running multiple peripherals at once. You can transfer 3 hours of 4K action camera footage in less than a minute. That's 8x faster than USB 3.0.
SINGLE CABLE SOLUTION
Connect four devices – including two HDMI monitors – plus Ethernet, through a single Thunderbolt cable. The cable is tethered for convenience, to provide the ultimate all-in-one, portable dock.
2 HDMI 4K ports
1 USB-A 3.0 port
1 USB-A 2.0 port
1 gigabit Ethernet port
Specs:
Width: 130mm/5.1in
Height: 21mm/0.8in
Length: 79mm/3.1in
Cable length: 174mm/6.8in
Package Includes:
Thunderbolt™ 3 Mini Dock HD