https://www.belkin.com/tablet-stage/P-EDC001.html
Tablet Stage
Portable Projector Stand for iPad Pro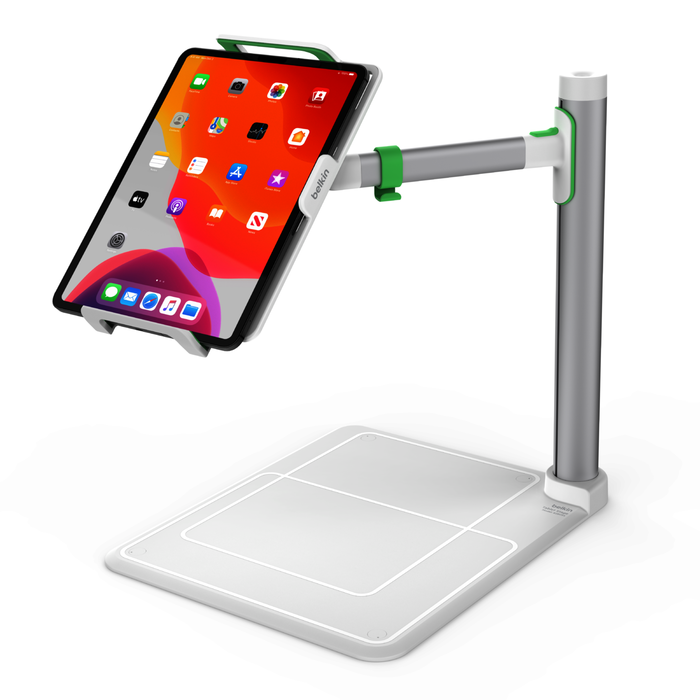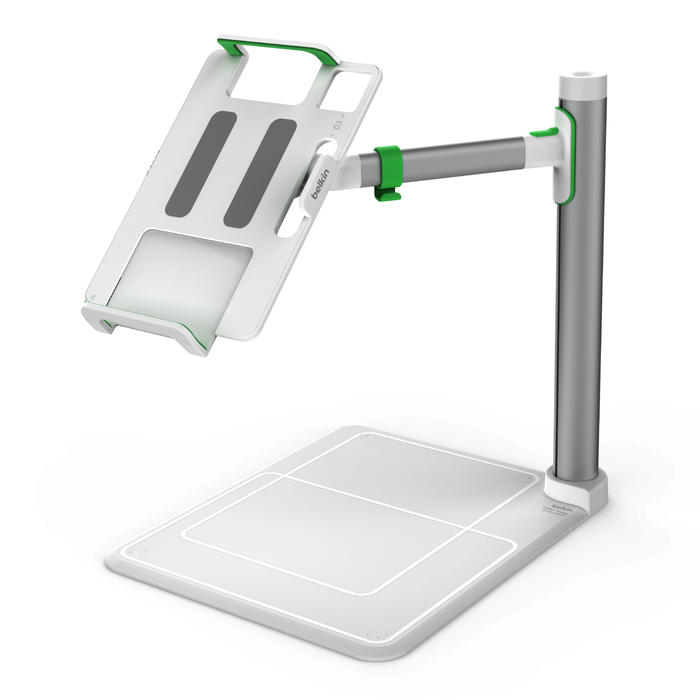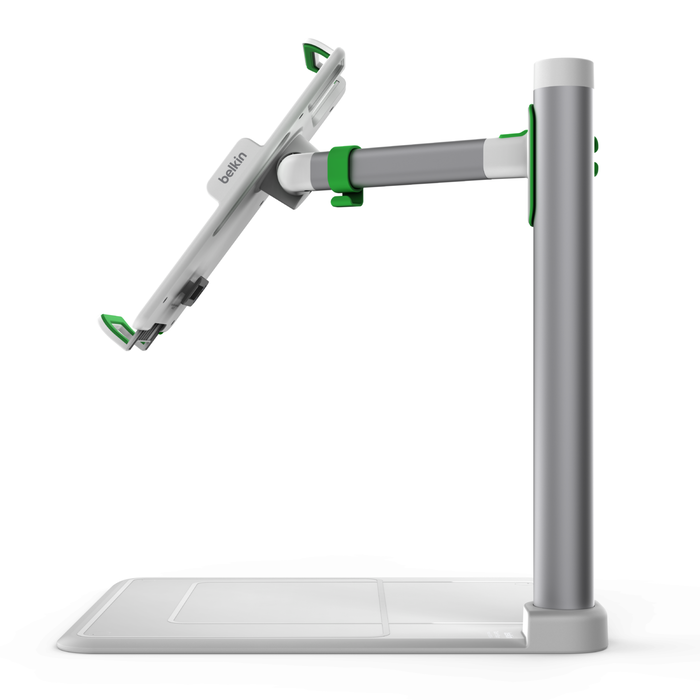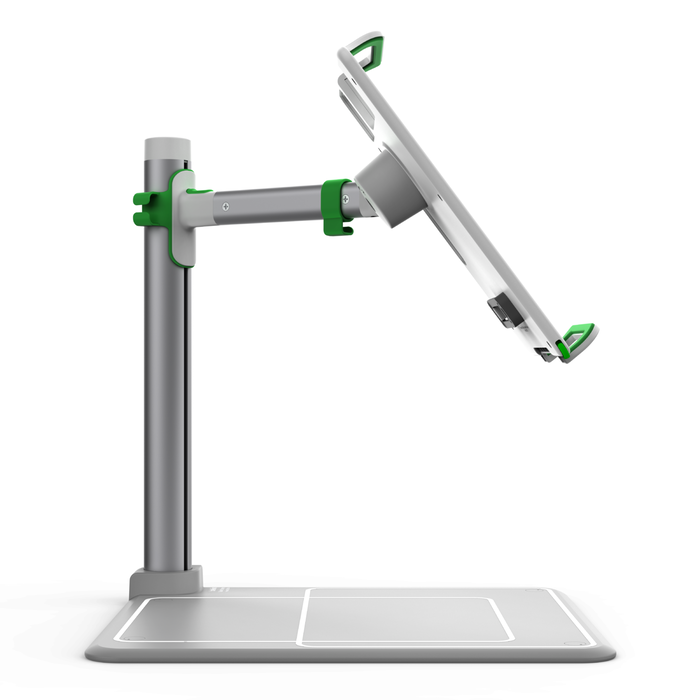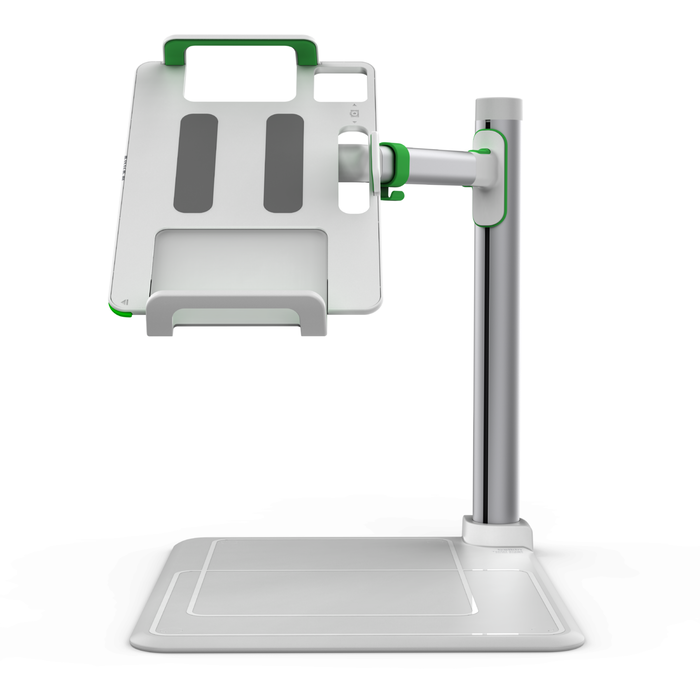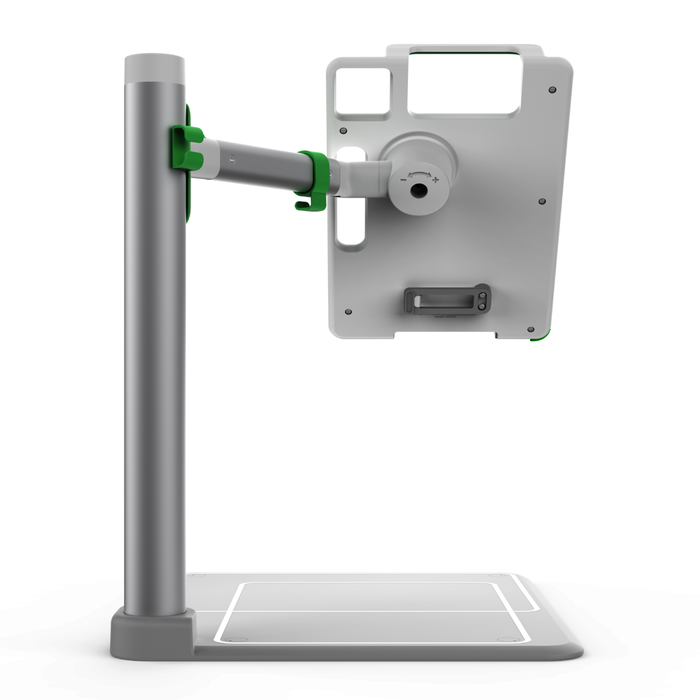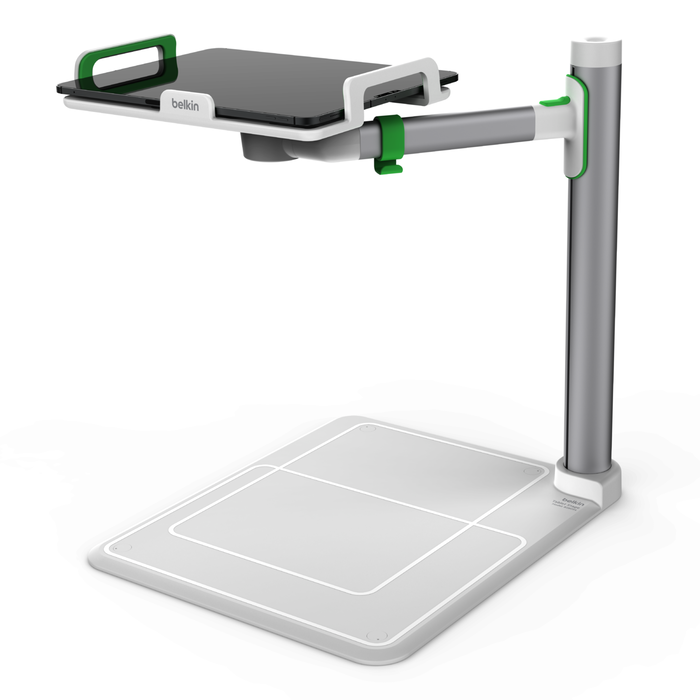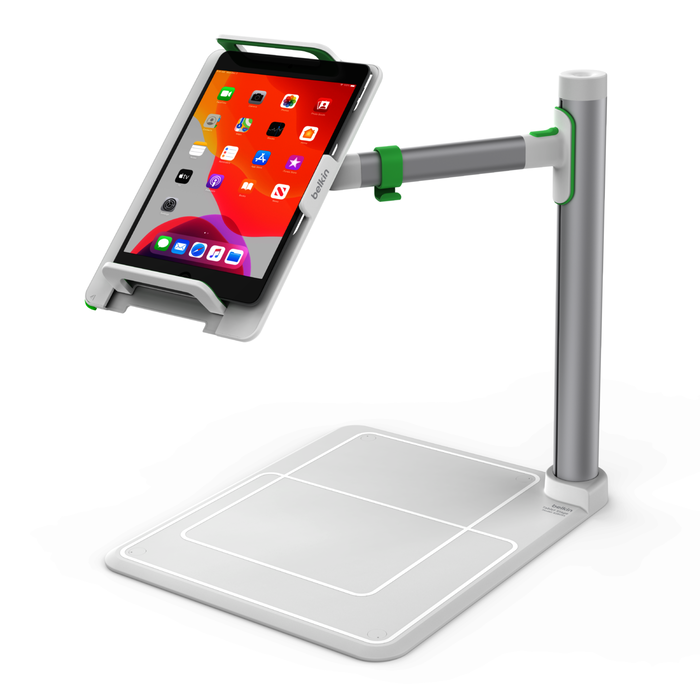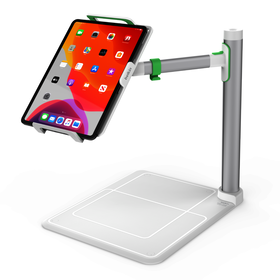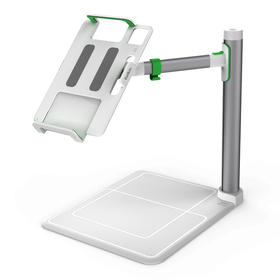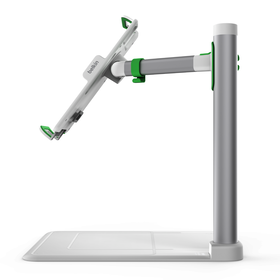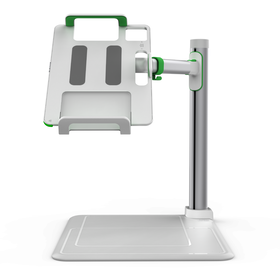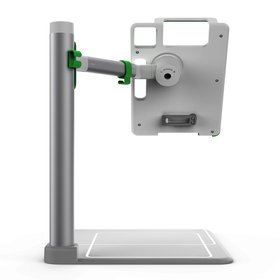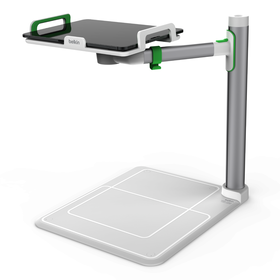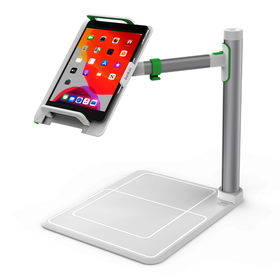 Fast and free shipping
90-Day money back guarantee
24/7 Customer support
Tablet Stage
Portable Projector Stand for iPad Pro
FREE 2-Day Shipping on orders of $125 or more
FREE Standard Shipping on orders of $50 or more
This product usually ships within 1-2 business days.
Galaxy S4
Galaxy S6
iPad (2017)
iPad (2018)
iPad mini 4
iPad Pro (10.5")
iPad Pro (11.0")
iPad Pro (12.9") 4th Gen
iPad Pro (9.7")
Surface Pro 6
Surface Pro X
Distance Learning, Streamlined
Take the lesson anywhere with our distance-learning hero, the Tablet Stage. Easily and safely deliver live presentations and interactive lessons, photos, or videos to your students with your iPad or other compatible tablet. Adjustable tabs hold your 7- to 11-inch tablet (and up to 12.9" on select iPad models) securely above the staging area, while a rotating arm allows you to position it vertically or horizontally. With the Tablet Stage and the free Belkin Stage™ app, you can engage, present, and interact with your students in a meaningful manner from in-class or at a distance.
A larger screen for your class
Present a lesson, photo, or video on a larger screen without fumbling with messy wires or out-of-date equipment. With the Tablet Stage, you can easily and quickly connect your tablet to a projector, monitor, or HDTV.
Capture and project in real time
To set up your presentation, simply position a textbook, worksheet, or other object on the stage. Using your tablet's camera and the Belkin Stage™ app, the Tablet Stage captures and projects images or live video of your presentation, making it easy for students to follow along.
Fits a wide range of tablets
Case compatible and designed to fit an assortment of modern tablets, including the iPad 2018, iPad 2017, iPad Mini 4, iPad Pro 9.7", 10.5", 11", iPad Pro 12.9", Surface Go, Surface Pro X, Surface Pro 2017
180-degree rotation
Seamlessly switch between landscape or portrait mode with the Tablet Stage. Rotates 90 degrees in either direction to switch the orientation of the presentation easily and quickly.
Bring your presentation to life with Belkin Stage™ app
Complete your presentation toolkit with the Belkin Stage™ app, an interactive whiteboard and document camera app. Stage makes it easy to capture images or live video on your tablet, overlay text and labels, highlight key points throughout the presentation, and share your content in real time over AirPlay® or a wired connection. Available in the Apple App Store.
At a Glance
An interactive presentation tool for in-person or distance learning
Capture and project images and live video using your tablet
Easily display on a projector, HDTV, or monitor 
Case-compatible design 
Works with most 7- to 11-inch tablets (and up to 12.9" on select iPad models)
Flexible arm rotation to toggle between presenting content and filming yourself  
Keep cords tidy with integrated cable management
Access interactive presentation tools with the Belkin Stage™ app 
Package Includes:
W 13in/330mm
D 15.4in/390mm
H 16.3in/415mm