https://www.belkin.com/mtp-to-mtp-mpo-fiber-optic-cable-40gbe-aqua-mtpmtp-50125-om3-plenum/P-F2CF006.html
MTP to MTP MPO Fiber Optic Cable, 40GbE Aqua MTP/MTP, 50/125, OM3, Plenum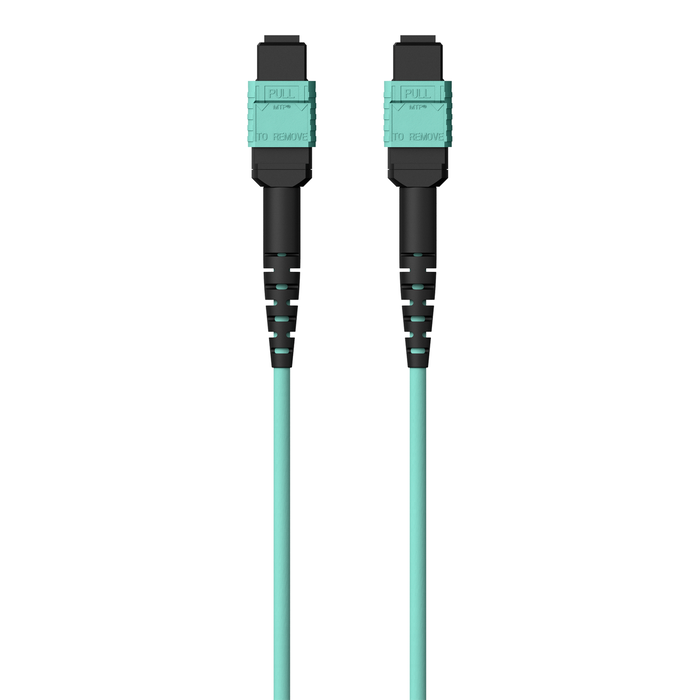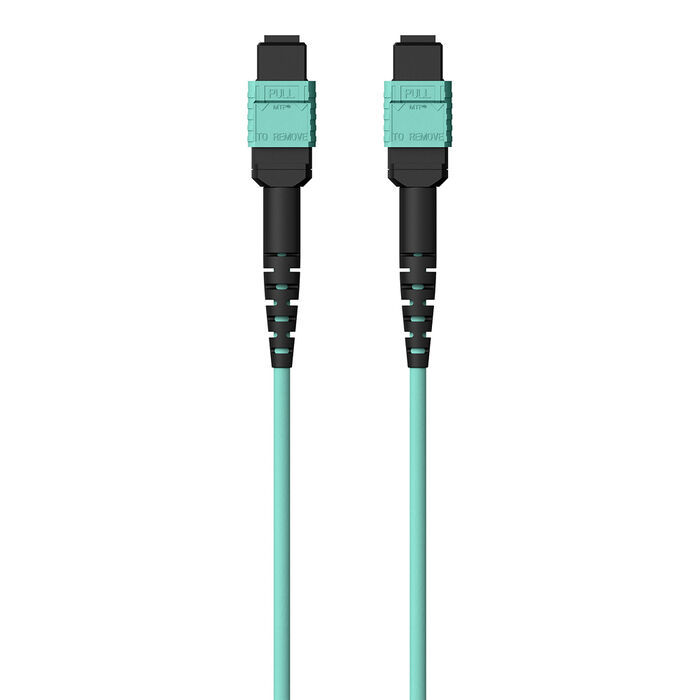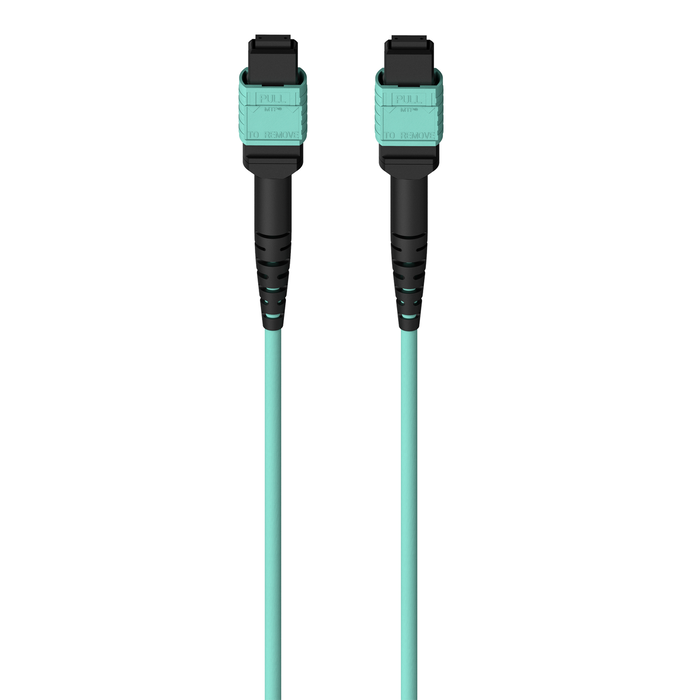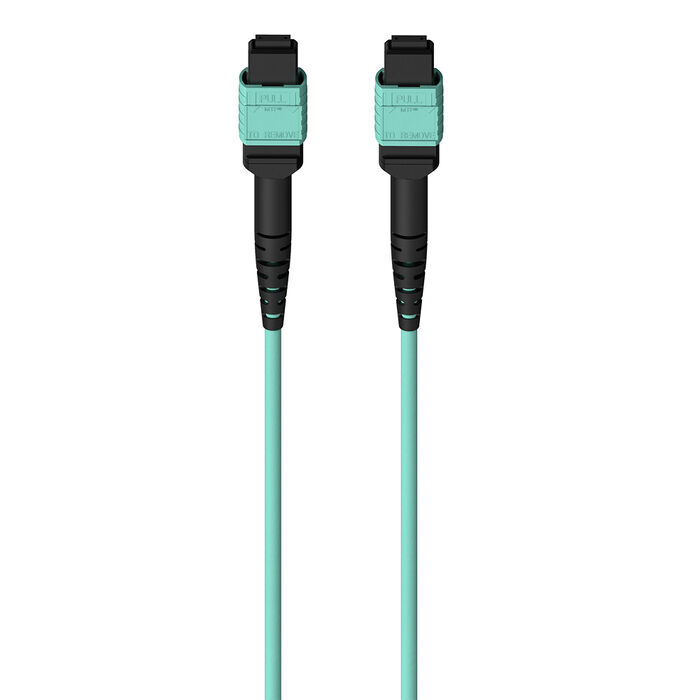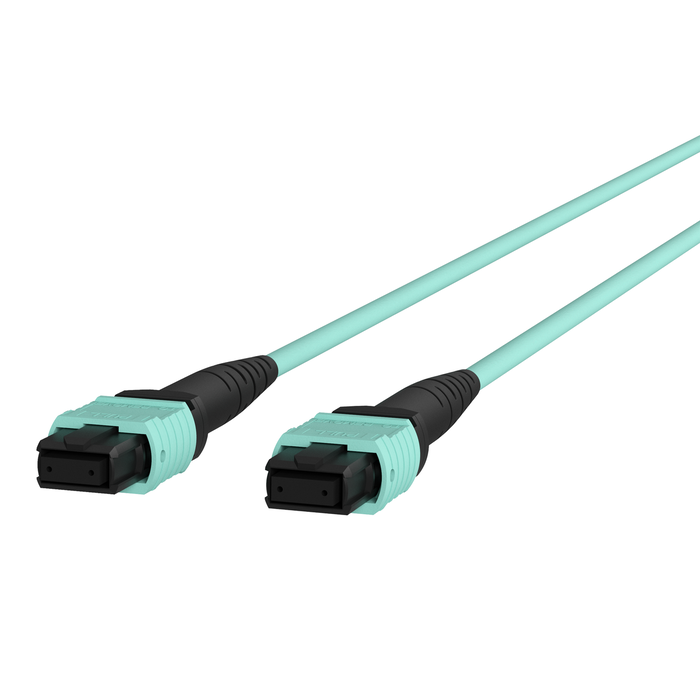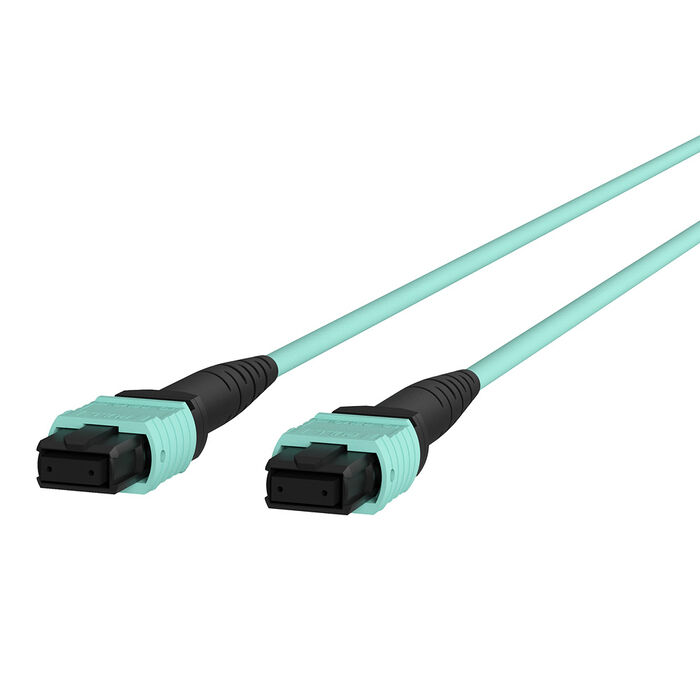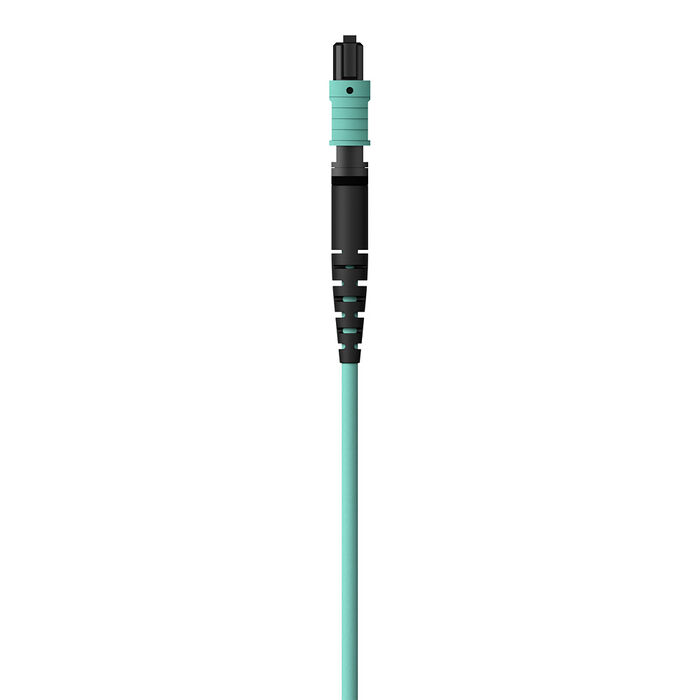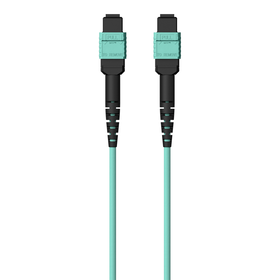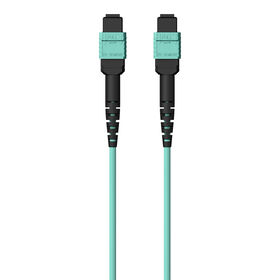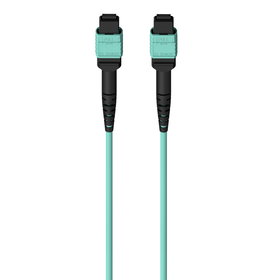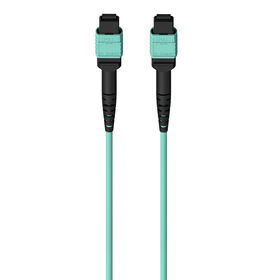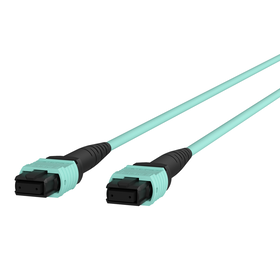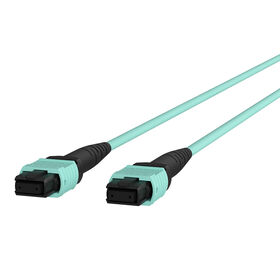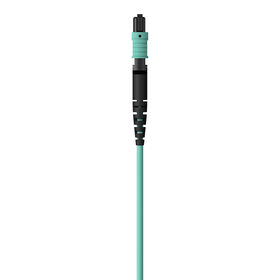 Fast and free shipping
90-Day money back guarantee
24/7 Customer support
MTP to MTP MPO Fiber Optic Cable, 40GbE Aqua MTP/MTP, 50/125, OM3, Plenum
FREE 2-Day Shipping on orders of $125 or more
FREE Standard Shipping on orders of $50 or more
This product usually ships within 1-2 business days.
Connector on First End
1 x MTP/MPO multi-mode - male
Connector on Second End
1 x MTP/MPO multi-mode - male
At a Glance:
Fiber optic patch cable for high-speed data connections
Fast setup with MTP/MPO connectors
Multimode optical fiber to transmit data over short distances
UL CMP rated for plenum applications
KEY FEATURES:
1. MTP/MPO female connectors
2. Multimode optical fiber
3. Plenum applications
TRANSMIT DATA WITH EASE
Establish high-speed data connections within your local area network using the Belkin MTP to MTP 40GB 50/125 OM3 Fiber Optic Cable. Designed for use in plenum spaces, this multimode fiber optic patch cable features 12 Corning optical fibers fitted in a single fiber, providing significant space and cost savings.
MTP/MPO CONNECTORS FOR QUICK DEPLOYMENT
Ideal for high-speed and high-bandwidth applications, this fiber optic cable comes equipped with MTP/MPO multimode female connectors at both ends. It provides easy plug-and-play functionality for today's high density data centers and network lab environments.
MULTIMODE FIBER FOR BACKBONE APPLICATIONS
Ideal as part of a backbone network, this cable uses multimode optical fibers. Multimode optical fibers have a larger diameter and greater light-gathering capacity than single-mode fibers and are better suited for transmitting data over short distances, such as within an office building.
MEETS UL CMP SAFETY REQUIREMENTS
The Belkin MTP to MTP 40GB 50/125 OM3 Fiber Optic Cable is manufactured with 50/125 Corning fiber and is encased in a UL CMP rated cable jacket. It meets the UL safety standard 910 for fire resistance, smoke density and use in plenum spaces.
Package Includes:
MTP to MTP 40GB 50/125 OM3 Fiber Optic Cable