https://www.belkin.com/12w-usb-a-wall-charger-usb-a-to-micro-usb-cable/P-F8M886.html
12W USB-A Wall Charger + USB-A to Micro-USB Cable
Price reduced from

$44.99

to
$34.99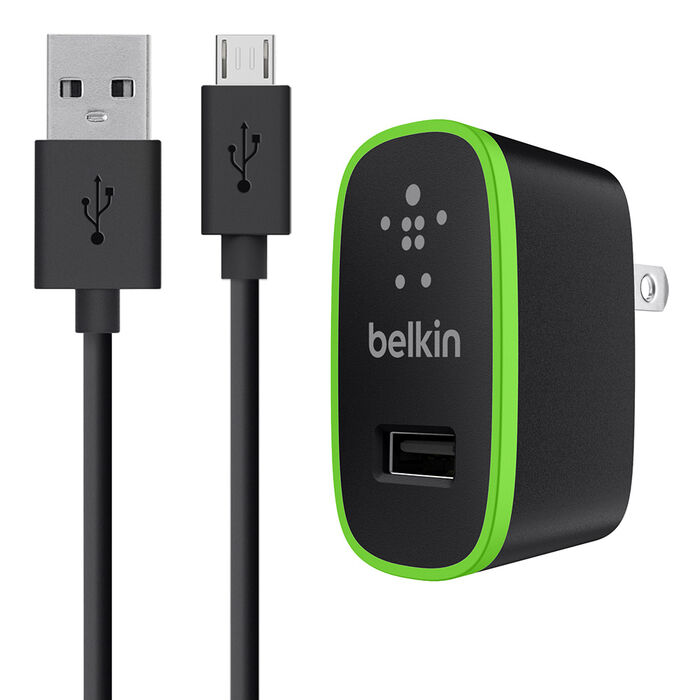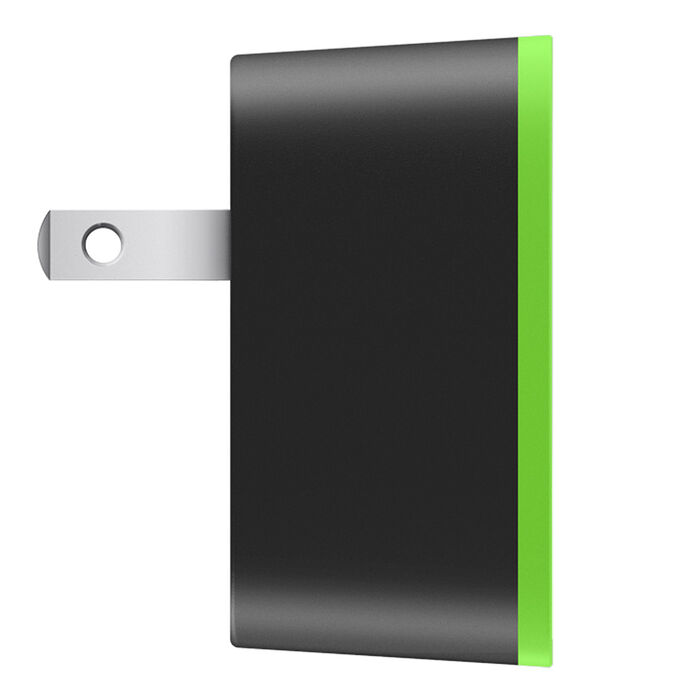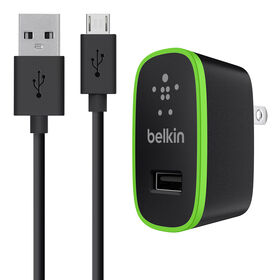 Fast and free shipping
90-Day money back guarantee
24/7 Customer support
12W USB-A Wall Charger + USB-A to Micro-USB Cable
Price reduced from

$44.99

to
$34.99
Discount is automatically applied at checkout with code CM23.
FREE 2-Day Shipping on orders of $125 or more
FREE Standard Shipping on orders of $50 or more
This product usually ships within 1-2 business days.
Galaxy S II
Galaxy S3
Galaxy S3 Mini
Galaxy S4
Galaxy S4 Active
Galaxy S4 Mini
Galaxy S5
Galaxy S6
Galaxy S6 edge
Galaxy S7
Galaxy S7 edge
Galaxy Tab 4
Galaxy Tab 4 - 10.1"
Galaxy Tab 4 - 7.0"
Galaxy Tab 4 - 8.0"
Galaxy Tab A
Galaxy Tab A - 8"
Galaxy Tab A - 9.7"
Galaxy Tab Pro
Galaxy Tab Pro 10.1"
Galaxy Tab Pro 12.2"
Galaxy Tab Pro 8.4"
Galaxy Tab S
Galaxy Tab S - 10.5"
Galaxy Tab S - 8.4"
Kindle Fire HD
AMZKDLPW
AMZKDLT
AMZMPL7
AMZMPLHD7
AMZMPLHD89
THE ANY AND EVERYWHERE CHARGER
This Belkin Universal Home Charger is designed for use with devices across various brands; now and in the future. The sleek, compact design can plug in to any wall outlet, so a battery boost is always in reach.
THE BELKIN DIFFERENCE:
Pioneer in technology and innovation for over 30 years
Designed with versatility and longevity in mind
Charge reliably and consistently with Belkin-backed quality
REMOVABLE CABLE INCLUDED
The Belkin Universal Home Charger comes with a 1.2 meter Micro-USB to USB cable for charging your tablet or smartphone. And because it's removable, the cable can be used anywhere; plug it into your laptop to charge and sync, or into a car charger for power on the go. The cord is compatible with most tablets and smartphones with a Micro-USB port, making it versatile and easy to use with other chargers or equipment.
COMPATIBLE WITH THE MOST MOBILE DEVICES
This charger's USB 2.0 Port is universal, so you can plug in any USB charging cable to power a variety of different mobile devices, including any brand smartphone, any brand tablet and more. Just swap out the included cable for a USB cable that corresponds with the device you want to charge (additional USB cables sold separately).
SLEEK DESIGN, EASY TO USE
The Belkin Universal Home Charger is fast, small and designed to fit seamlessly with home décor. Plug it into any wall and it blends in without blocking your other outlets.
SHARE ONE CHARGER
Because it's so versatile, the Belkin Universal Home Charger is ideal for a family with different devices. Empty your drawers of old chargers, and take the guess work out of pairing cables to ports. When you need to switch between multiple devices, simply swap out the cable.
FASTEST CHARGING AVAILABLE
Belkin Universal Home Charger always delivers the maximum amount of power your device can charge with-up to 2.4 amps. Your device will charge up to 40% faster than a standard 5W charger and get you on your way sooner.
QUALITY COMES FIRST
Belkin chargers employ intelligent circuitry with built-in voltage sensing to detect and respond to your device's power needs. Our quality teams go above and beyond when it comes to safety, surpassing minimum requirements and putting each product through our own set of rigorous quality-assurance tests.
KEY FEATURES AND BENEFITS
Plugs into any wall outlet without blocking others for convenience
Powerful 2.4 Amp/12W output charges mobile devices quickly
Included Micro-USB charge and sync cable is compatible with a range of devices
USB port allows for interchangeable use of other cables from any brand
Ultra-compact design blends into home décor
$2,500 CONNECTED EQUIPMENT WARRANTY
This product is protected by a Belkin Connected Equipment Warranty. If your device is damaged by an electrical charge while properly connected to the charger, Belkin will repair or replace it up to a value of $2,500.
At a Glance:
Charges a range of devices across brands
Ultra-compact
Plugs into any power outlet
12W/2.4 Amp
Includes 4ft/1.2M length Micro-USB to USB cable
Universal powered USB port
Package Includes:
Universal Home Charger
Micro-USB to USB cable