https://www.belkin.com/10k-usb-c-power-bank-with-integrated-cables/P-BPB006.html
BoostCharge Plus
10K USB-C Power Bank with Integrated Cables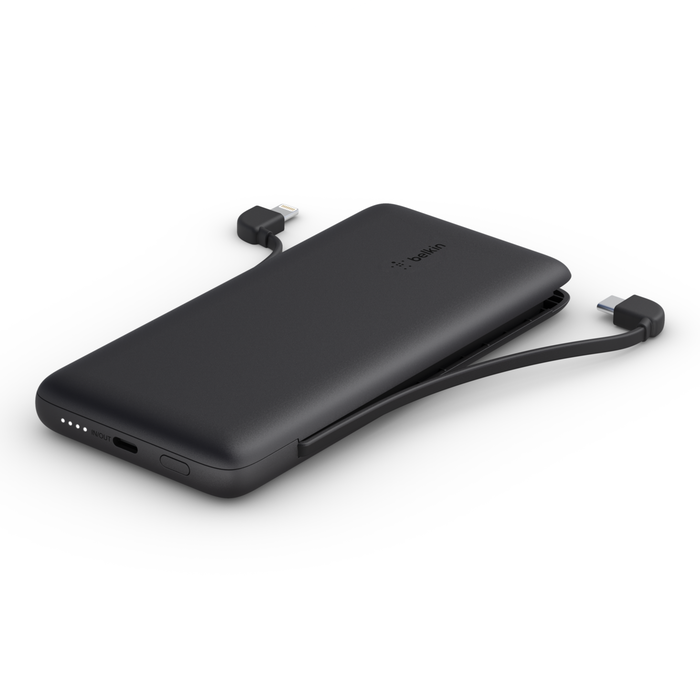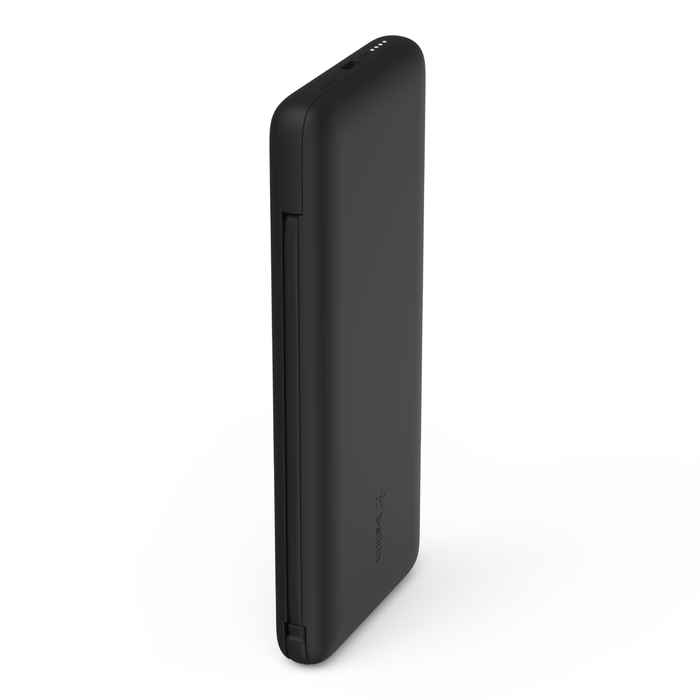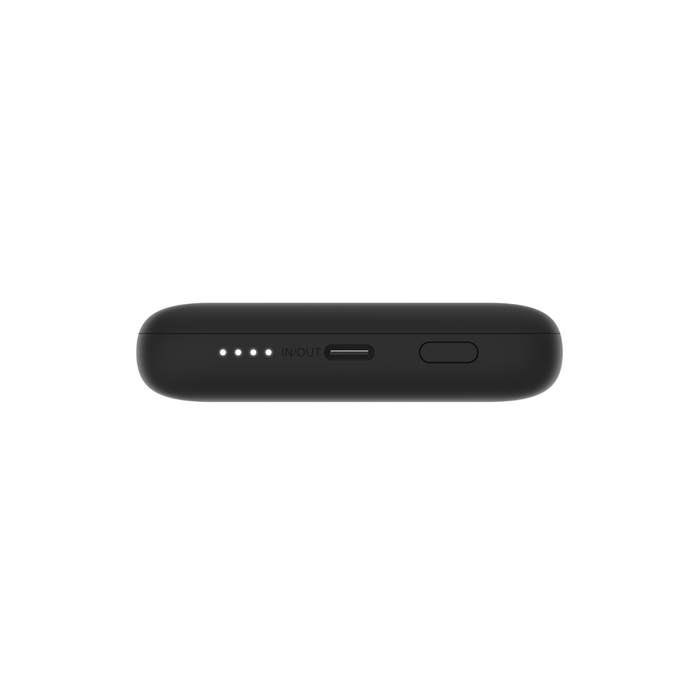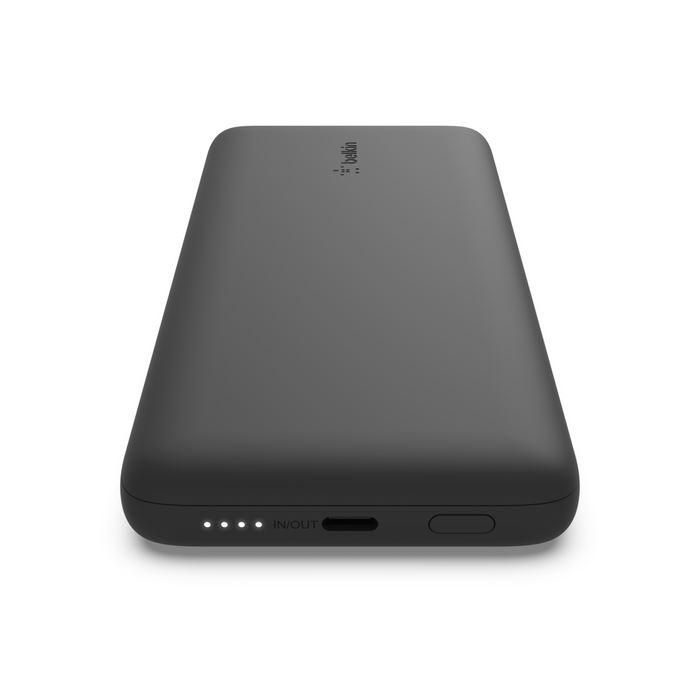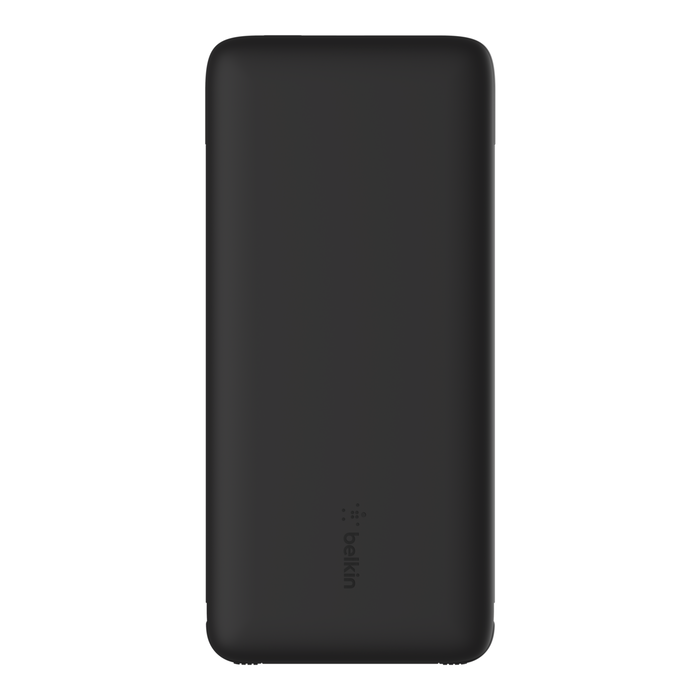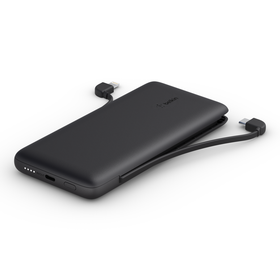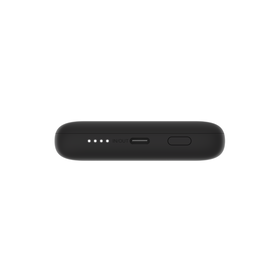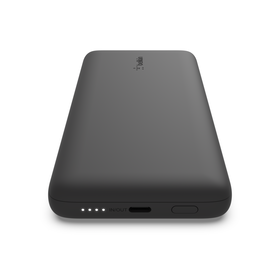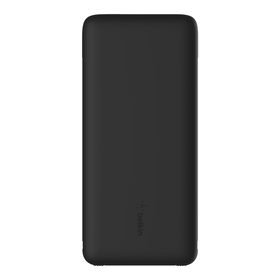 Fast and free shipping
90-Day money back guarantee
24/7 Customer support
BoostCharge Plus
10K USB-C Power Bank with Integrated Cables
This 10K power bank with integrated USB-C and Lightning cables allows you to charge an iPhone 15/14/13/12 series without carrying an additional cord or charge any two devices at once. Enjoy pass through that keeps the power bank itself charged, while your phone powers up.
Discount is automatically applied at checkout with code CM23.
Out of Stock

This item is currently not available
FREE 2-Day Shipping on orders of $125 or more
FREE Standard Shipping on orders of $50 or more
This product usually ships within 1-2 business days.
Apple AirPods
Apple AirPods Pro
iPad 8th gen
iPad 9th gen
iPad Pro (12.9") 2nd Gen
iPad mini 6th Gen
Google Pixel 5
Google Pixel 6
iPad Pro (10.5")
iPhone 15
iPhone 15 Pro
iPhone 15 Plus
iPhone 15 Pro Max
iPhone 14
iPhone 14 Pro
iPhone 14 Plus
iPhone 14 Pro Max
iPhone 11
iPhone 11 Pro
iPhone 11 Pro Max
iPhone 12
iPhone 12 mini
iPhone 12 Pro
iPhone 12 Pro Max
iPhone 13
iPhone 13 mini
iPhone 13 Pro
iPhone 13 Pro Max
iPhone 8
iPhone 8 Plus
iPhone SE 2nd Gen
iPhone XR
Galaxy S20
Galaxy S20+
Galaxy S20 Ultra
Galaxy S21 5G
Galaxy S21+ 5G
Galaxy S21 Ultra 5G
Galaxy S22 5G
Galaxy S22+ 5G
Galaxy S22 Ultra 5G
Galaxy S23
Galaxy S23 Plus
Galaxy S23 Ultra
Charge On-the-go Without Extra Cables
This 10K power bank comes with its own integrated cables, so you never have to remember to bring your own again. Charge your smartphones and tablets on-the-go with attached Lightning and USB-C cables, and enjoy pass through charging* that lets you charge your device and recharge the power bank at the same time.
Enjoy an Extra 31 Hours on Your Phone
10,000 mAh of power will keep an iPhone 11 running up to 31** additional hours so you're never without your phone when you need it.
Carries Its Own Cables
Integrated Lightning and USB-C cables are attached to the portable charger so you never have to remember to carry them again. Charge two devices at once with a combined 23W of power, or use pass through charging to charge one device at 18W while the power bank recharges at the same time.
LED Light
The LED indicator light shows the power bank's battery status so you know when it needs to recharge.
At a Glance
10,000 mAh of powerful charging
Integrated LTG and USB-C cables
18W USB-C input/output charging port
LED light indicator
2-year warranty and $2,500 CEW 
Package Includes:
BOOST↑CHARGE™ Plus 10K USB-C Power Bank with Integrated Cables 
Specs:
73mm / 2.9in
156mm / 6.1in
17mm / 0.7in
Weight: 245g / 0.5lb
Each cable length: 128mm / 5in 
*The power bank needs to be charged >/= 25% to start having output to LTG/USB-C port. The output port will be turned on automatically once the battery level of the power bank reaches 25%.
**Maximum additional video playback hours calculated by comparing the mAh capacity of this power bank with the maximum video playback hours achievable by the iPhone 11 under normal conditions. Actual results will vary depending on differing factors for individual users.