https://www.belkin.com/kr/3.5mm-%EC%98%A4%EB%94%94%EC%98%A4-%EC%B6%A9%EC%A0%84-%EB%9D%BD%EC%8A%A4%ED%83%80/P-F8J212.html
3.5 mm Audio + Charge RockStar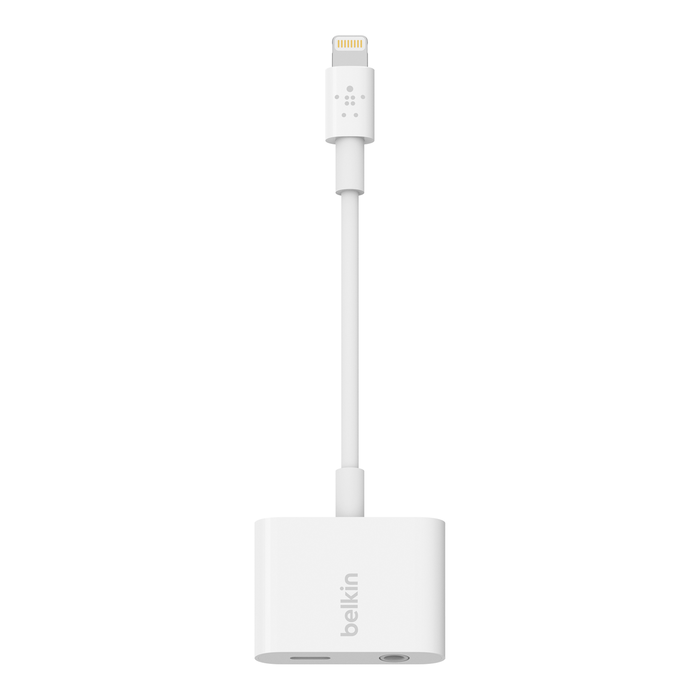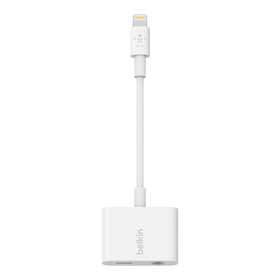 3.5 mm Audio + Charge RockStar
iPad 9th gen
iPad Air 2
iPad Air
iPad Pro (12.9") 2nd Gen
iPad mini 2
iPad mini 3
iPad mini 4
iPad mini 5th Gen
iPad Pro (10.5")
iPad Pro (9.7")
iPhone 14
iPhone 14 Pro
iPhone 14 Plus
iPhone 14 Pro Max
iPhone 11
iPhone 11 Pro
iPhone 11 Pro Max
iPhone 12
iPhone 12 mini
iPhone 12 Pro
iPhone 12 Pro Max
iPhone 13
iPhone 13 mini
iPhone 13 Pro
iPhone 13 Pro Max
iPhone 7
iPhone 7 Plus
iPhone 8
iPhone 8 Plus
iPhone SE 1st Gen
iPhone SE 2nd Gen
iPhone SE 3rd Gen
iPhone X
iPhone XR
iPhone XS
iPhone XS Max
3.5 MM AUDIO + POWER
The 3.5 mm Audio + Charge RockStar allows you to use your headphones while charging your iPhone. Just connect your 3.5 mm headphones, speakers, or AUX cable (aka AUX cord) to enjoy music or talk hands free, while you charge. Use the 3.5 mm RockStar at home, at work, in the car, or on the go.
Works with:
Any Apple device that runs iOS 9 or later
MFi-certified Lightning to USB cables
3.5 mm Headphones, speakers, and other audio devices that connect via your 3.5 mm headphone jack or AUX cable (aka AUX cord)
THE BELKIN DIFFERENCE
Pioneer in technology and innovation for over 30 years
Power your iPhone and listen to music at the same time
One-of-a-kind design provides optimal charging and uncompromised audio
Supports synching data to your laptop
Made for iPhone (MFi certified) and designed to meet Apple specifications
DUAL FUNCTIONALITY
Pass-through charging powers up your iOS device at maximum speed. So whether you're listening to music, watching videos, using audio navigation, or taking calls while you charge, there's nothing slowing you down.*
*Supports one 3.5 mm cable and one Lightning cable only
UNCOMPROMISED AUDIO QUALITY
Get more out of your iPhone listening experience. The 3.5 mm Audio + Charge RockStar is certified to meet Apple specifications, and uniquely designed to ensure clear and crisp audio.
SYNC STAR
Use the RockStar to connect your iPhone to a laptop and access music while you sync.
"MADE FOR iPHONE"
"Made for iPhone" means that an electronic accessory has been designed to connect specifically to iPhone, and has been certified by the developer to meet Apple specifications.
2-YEAR LIMITED WARRANTY
The 3.5 mm Audio + Charge RockStar is protected by a Belkin 2-Year Limited Warranty. Belkin International, Inc. ("Belkin") warrants to the original purchaser of this Belkin product that the product shall be free of defects in design, assembly, material, or workmanship up to 2-years.
KEY FEATURES AND BENEFITS
1. Digital-to-Analog converter ensures full audio quality

2. Female Lightning connector supports optimal pass-through charging up to 2.4A

3. 3.5 mm AUX port for connecting headphones, speakers, and other audio devices

4. MFi Certification ensures compatibility and safety

5. Environmentally friendly TPE construction allows the strong cable to be soft and flexible
At a Glance:
Listen to 3.5 mm audio and charge at the same time
Supports optimal pass-through charging for iPhone
Supports remote control and microphone from MFi-certified 3.5 mm headphones
Supports syncing to transfer data to your laptop
Made for iPhone
Package Includes:
3.5 mm Audio + Charge RockStar
Quick Start Guide
Regulatory Compliance Insert