https://www.belkin.com/es/4-port-single-head-hdmi-modular-secure-kvm-switch-pp4.0-w-remote/P-F1DN104MOD-HH-4.html
Cybersecurity and Secure KVM
4-Port Single Head HDMI Modular Secure KVM Switch PP4.0 W/ Remote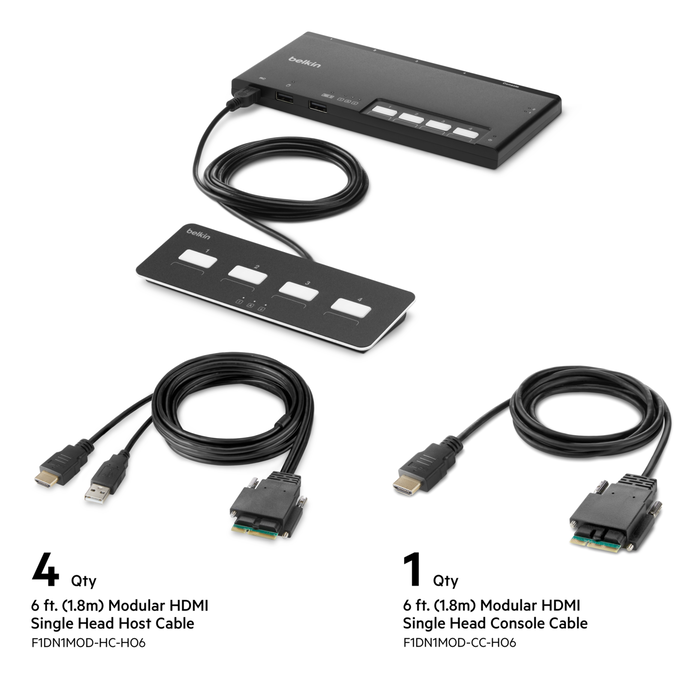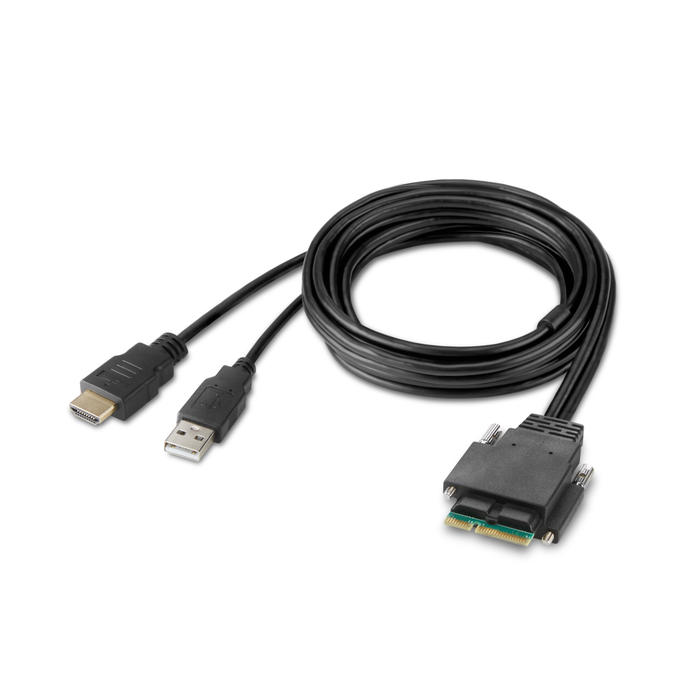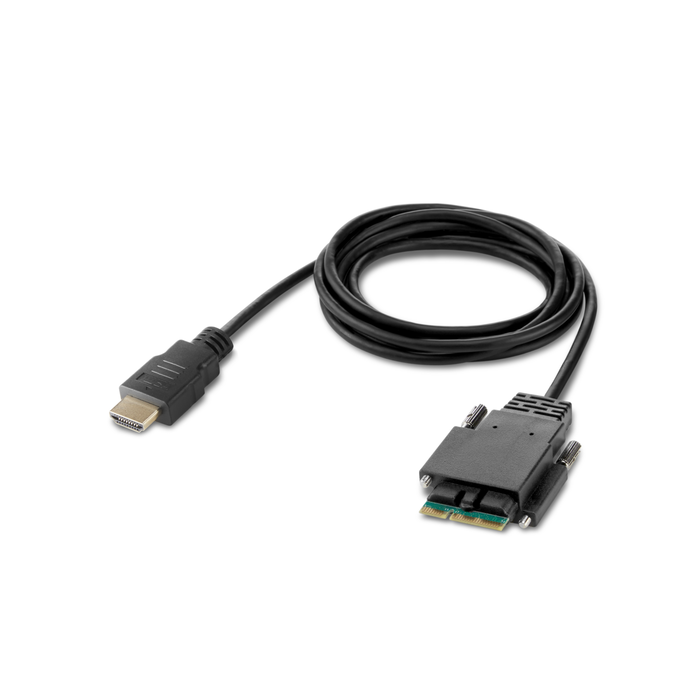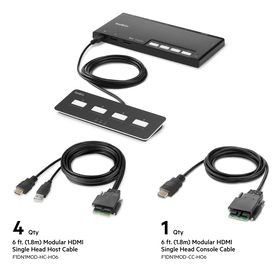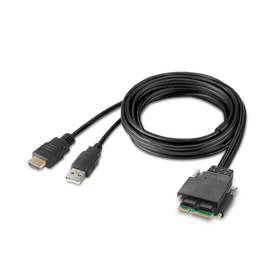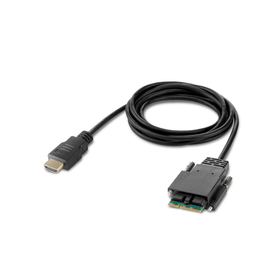 Cybersecurity and Secure KVM
4-Port Single Head HDMI Modular Secure KVM Switch PP4.0 W/ Remote
Designed for NIAP PP PSD 4.0 compliance
Video support for up to 4K (3840x2160), @30Hz refresh
Optional DP, mDP, DPMST, HDMI, DVI, VGA, and USB-C cables - host and console
Modular form factor for maximizing desk space
Supports up to four host computers
Support one display for the user
Included remote-control unit
Included host and console cables
Secure packaging: Tamper-evident packaging ensures product is not tampered with during transport
Belkin F1DN104MOD-BA-4 Modular Secure 4-Port, Single Monitor Switch Base Unit
Belkin Modular Secure KVM Series 4-Channel Remote Control
Belkin 4x F1DN1MOD-HC-H06 HDMI Single Head Host Cables, 6ft
Belkin 1x F1DN1MOD-CC-H06 HDMI Single Console Cable, 6ft
12V, 2.5A Universal Power Supply with Worldwide Adapters
Port Naming and Enclave Coloring Labels
Quick Start Guide and Compliance Documentation
Security Features
Designed for NIAP PP 4.0 Compliance
Certificaciones
FCC Class A UL CE ICES RCM
Luz indicadora de estado
Port Selected EDID Keybaod Mouse CAP Lock NUM Lock SKRL Lock
Conexiones de teclado/ratón
Máxima resolución del KVM
Interfaces de consola local
Fuente de alimentación incluida
Tipo de fuente de alimentación
Mando a distancia incluido
Formatos de audio compatibles
Formatos de vídeo compatibles
Tipo de enchufe
Worldwide Interchangable Mains Connector
Belkin Modular Secure KVM Switch Series
The Belkin Modular Secure KVM series pack the latest in Common Criteria and NIAP Protection Profile version 4.0 design requirements in the smallest form factor available. An included remote control and innovative mount options allow administrators to craft operator stations to meet security requirements while decluttering the desk. A suite of purpose-built cables provides universal video support, allowing any computer to be interfaced with any monitor on any channel of the secure KVM while accommodating most generations of video standards. Optical data diodes and embedded peripheral emulation allow operators to safely share peripherals across multiple security enclaves without exposing potential vectors for attack. The US-manufactured and TAA-compliant secure KVM series are ideal for use in IT environments that demand rigorous cybersecurity provisions—including government, military, and healthcare applications.
The Belkin Difference
Small footprint for 2 or 4 port, single or dual monitor KVM
Futureproof design supports current and upcoming video standards up to 4k @ 30Hz with replaceable TAA-compliant cables
Included remote control supports full KVM control while decluttering the desk
Optional mounting hardware supports VESA mounting and under desk mounting
Common Criteria Certified to NIAP Protection Profile 4.0 to meet the highest security standards
US-based free technical support
Meets the highest standards for cybersecurity
Ideal for highly sensitive applications that demand isolation between different network security enclaves, the Belkin Modular secure KVM switches utilize optical data diodes and peripheral emulation on each channel to help prevent data leakage between computers while maintaining strict air-gap isolation, even when sharing peripherals.
Universal compatibility with tailored-smart cables
TAA-compliant, purpose-built cables help IT administrators circumvent compatibility issues during installation, maintenance, and upgrades. DisplayPort, Mini DisplayPort, HDMI, DVI, VGA, and USB-C combo and video cables support most modern and legacy computer video standards. These interchangeable cables allow any input on the secure KVM to be connected to any monitor using the same secure KVM. This flexibility enables IT managers to deploy the same secure KVM switch across their network without needing expensive and unreliable video converters while extending the useable life of the secure KVM.
Accessories facilitate easy installation
Designed for maximum flexibility, the Belkin Modular Secure KVM series adapts to fit your particular installation needs. Innovative, optional mounts support under desk and monitor back VESA mounting. All mounts include integrated cable management for a clean and decluttered desk. The included remote control provides full operator control for a streamlined user experience. Extended warranty options allow administrators to synchronize the life-cycle expectancies of the secure KVMs with other IT components on an operator's desk.
Package Includes
Belkin F1DN104MOD-BA-4 Secure Modular 4-Port, Single Monitor Switch
4x F1DN1MOD-HC-H06 HDMI Single Head Host Cable, 6ft / 1.8m
1x F1DN1MOD-CC-H06 HDMI Single Head Console Cable, 6ft / 1.8m
Belkin Secure Modular KVM Series 4 Channel Remote Control
12V, 2.5A Universal Power Supply with Worldwide Adaptors
Port Naming and Enclave Coloring Labels
Quick Start Guide and Compliance Documentation
Features
HDMI video support for up to 4K (3840x2160), @30hz refresh
Modular form factor for maximizing desk space
Supports unique integrated cables for easy deployment (optional)
Designed for NIAP PP PSD 4.0 Compliance
Supports up to four host computers
Supports one display for the user
Supports a unique remote-control unit
Dedicated processors with emulators for every port: Isolated port paths for video, audio, and peripherals prevent data leaks between computers
Unidirectional data paths: Optical data diodes prevent peripherals from being used to breach systems
Display security: Protected display interface prevents data leakage via the monitor
Digital audio via video connections
Peripheral management: USB device detection prevents unauthorized peripheral usage
Anti-tampering and secure labeling: Holographic tamper-evident product label provides visual indication and prevention of tampering
Customizable port coloring and naming on the remote control: Facilitates port identification and reduces user switching errors
Fast switching: No keyboard or mouse delays when switching ports, minimal video delay
Secure packaging: Tamper-evident packaging ensures product is not tampered with during transport
Cables and Accessories
Host Cables
| Application | Part Number | Description |
| --- | --- | --- |
| HDMI | F1DN1MOD-HC-H06 | Belkin Modular HDMI Single Head Host Cable, 6ft / 1.8m |
| DVI | F1DN1MOD-HC-D06 | Belkin Modular DVI Single Head Host Cable, 6ft / 1.8m |
| DP | F1DN1MOD-HC-P06 | Belkin Modular DP Single Head Host Cable, 6ft / 1.8m |
| Mini DP | F1DN1MOD-HC-M06 | Belkin Modular Mini DP Single Head Host Cable, 6ft / 1.8m |
| VGA | F1DN1MOD-HC-V06 | Belkin Modular VGA W/Audio Single Head Host Cable, 6ft / 1.8m |
| USB-C | F1DN1MOD-HC-U03 | Belkin Modular USB-C Single Head Host Cable, 3ft / 0.9m |
| USB-C | F1DN-NETPWR | TAA USB-C Network and Device Power Adapter |
Console Cables
| Application | Part Number | Description |
| --- | --- | --- |
| HDMI | F1DN1MOD-CC-H06 | Belkin Modular HDMI Single Head Console Cable, 6ft / 1.8m |
| DVI | F1DN1MOD-CC-D06 | Belkin Modular DVI Single Head Console Cable, 6ft / 1.8m |
| DP | F1DN1MOD-CC-P06 | Belkin Modular DP Single Head Console Cable, 6ft / 1.8m |
| VGA | F1DN1MOD-CC-V06 | Belkin Modular VGA W/Audio Single Head Console Cable, 6ft / 1.8m |
Optional Mounts
| Application | Part Number | Description |
| --- | --- | --- |
| VESA Monitor Mount | F1DN-MOD-VMOUNT | Belkin Modular KVM/KM VESA Mount |
| Under Desk Mount | F1DN-MOD-MOUNT | Belkin Modular KVM/KM Under Desk Mount |
Replacement Parts
| Application | Part Number | Description |
| --- | --- | --- |
| Remote Control 2 Port | F1DN-MOD-REM2 | Belkin Modular KVM/KM Replacement Remote Control 2 Port |
| PSU | 0401-00811 | Belkin Modular KVM/KM Power Adapter 12V 2.5A, w/Interchangeable mains connector wall mount |