https://www.belkin.com/my/usb-c-5-in-1-multiport-adapter-hub/P-AVC007.html
Connect
USB-C 5-in-1 Multiport Adapter Hub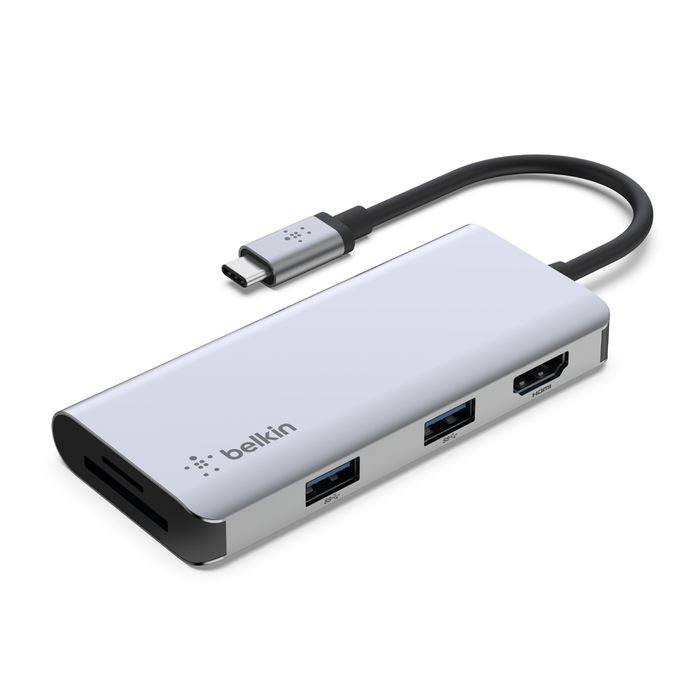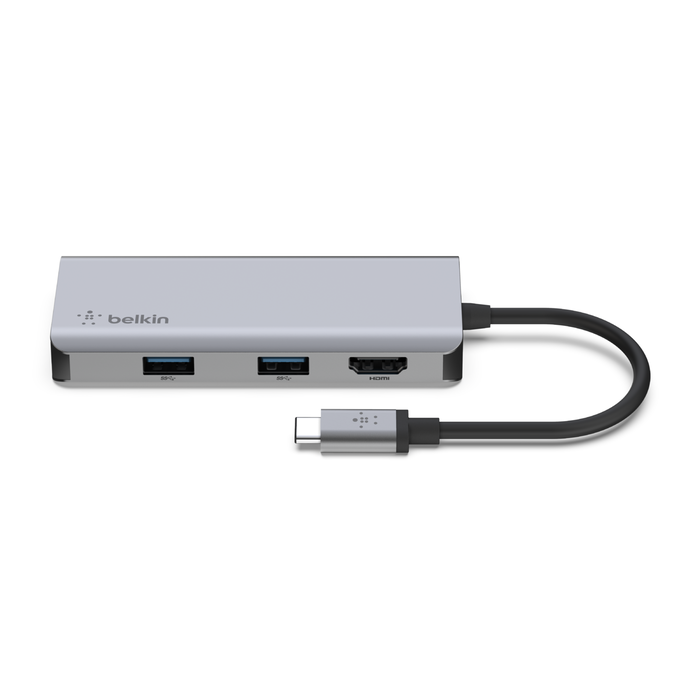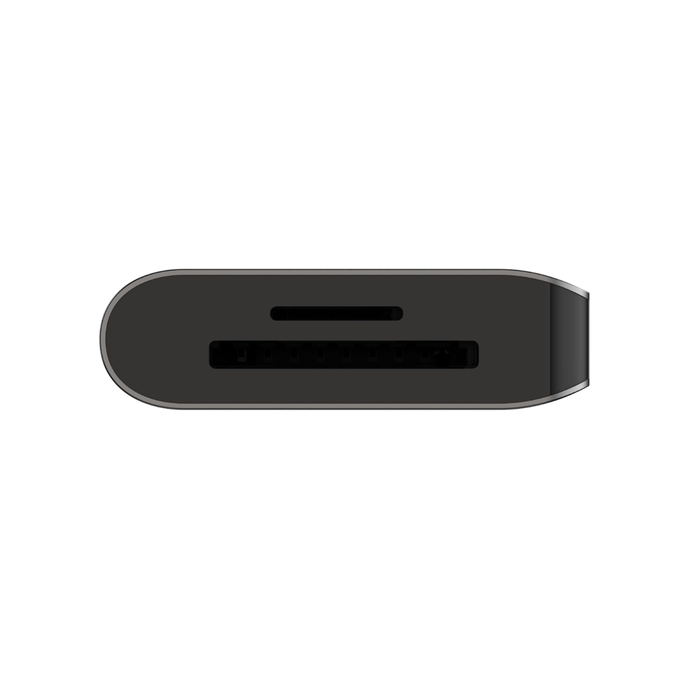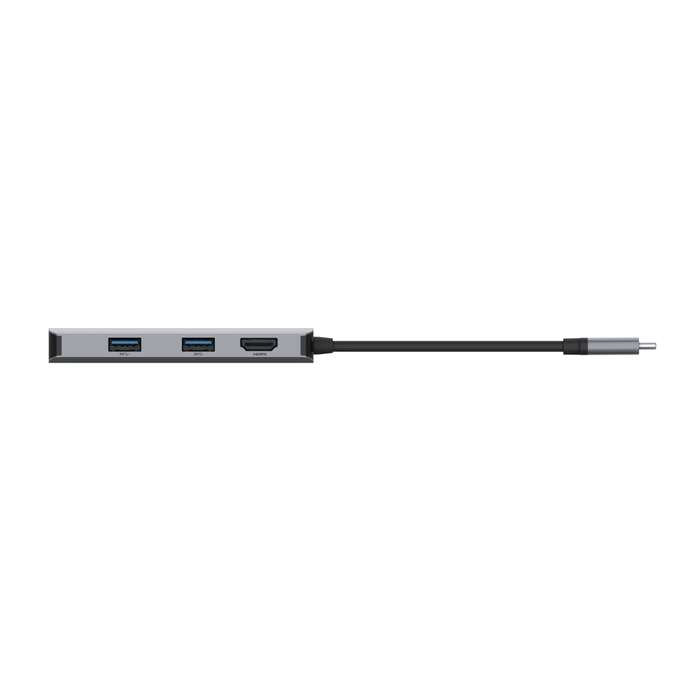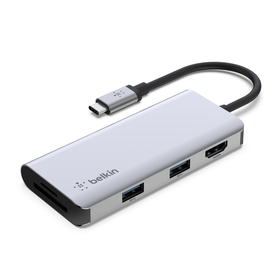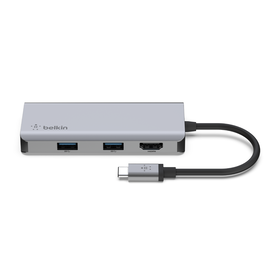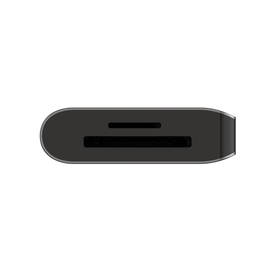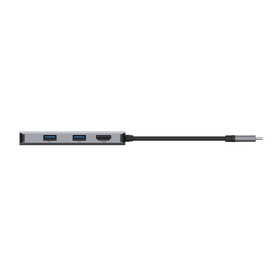 Connect
USB-C 5-in-1 Multiport Adapter Hub
MacBook, Chromebook, or other with a USB-C port
iPad Pro (11") 3rd Gen
iPad Pro (12.9") 5th Gen
iPad Pro (12.9") 3rd Gen
iPad Pro (11") 2nd Gen
iPad Pro (12.9") 4th Gen
MacBook Air M2 (2022)
MacBook Pro 13" M2 (2022)
MacBook Air 13" M1 (2020)
MacBook Air 15" M2 (2023)
MacBook Pro 13" M1 (2020)
iPad mini 6th Gen
iPad Pro (11.0")
Physical Specifications
USB-A 3.2 Gen1 * 2 (5Gbps, 5V=1.5A)

HDMI 1.4 (4K 30Hz)

SD card * 1 (SD 3.0, Max 104MB/s)

Micro SD card * 1 (SD 3.0, Max 104MB/s)

Built in cable (13cm)
Portable Mini Workstation
Connect a MacBook, Chromebook, or other USB-C laptop to a 4K display and additional devices with our 5-in-1 Multiport USB-C Adapter Hub. It's slim, compact, and durable aluminum casing makes it an ideal adapter when on the road, at home, at the office, or in the classroom. Access ports eliminated from newer laptops through a single USB-C® cable and extend your display to a 4K monitor through its HDMI port, delivering video up to 4K @ 30hz. Great for Photographers, videographers, and content creators as the SD and MicroSD card slots allow for a fast transfer of data, images, and video. Connect to additional devices or peripherals with the 2x USB-A ports.
Travel-Ready
Our 5-in-1 USB-C Multiport Adapter is a slim and compact solution for traveling to and from work and home, or when on the road. Its durable aluminum casing protects it from any mishaps.
Display it in 4K
Access high-definition resolutions, up to 4K @ 30Hz, through its HDMI port.
Easily Transfer Video and Images
Access to SD and MicroSD card slots provide and easy and quick way to transfer images and video to and from your laptop.
Get More from Your USB-C Laptop
Do it all with our 5-in-1 Multiport USB-C Adapter Hub. Access 4K resolutions, connect to additional devices and peripherals, quickly transfer data, and more. Connect with a single USB-C port to:
SD card slot
MicroSD card slot
2 x USB-A 3.1 ports
4K HDMI port
At a Glance
Compact and slim design with aluminum casing ideal for home, office, and travel
Connects a laptop to a HDMI port, SD and MicroSD slots, and 2x USB-A ports though a single USB-C port
Access high-definition resolutions, up to 4K @ 30Hz
Up to 5Gbps data transfer speeds
Easily and quickly transfer images and video through the SD and MicroSD slots
Connect to additional devices and peripherals through the 2x USB-A slots  
Package Includes:
 5-in-1 USB-C Multiport Adapter
Specs:
46.8mm / 1.8in
13.5mm / 0.5in
103mm / 4.1in
125mm / 5in