Portal Schools Transitions to Portal Learning for Career Enhancing Learning Opportunities at Belkin's El Segundo Campus in Partnership with Da Vinci Connect High School
Belkin evolves its investment in education, offering students career-connected programming to bridge the gap between education and employment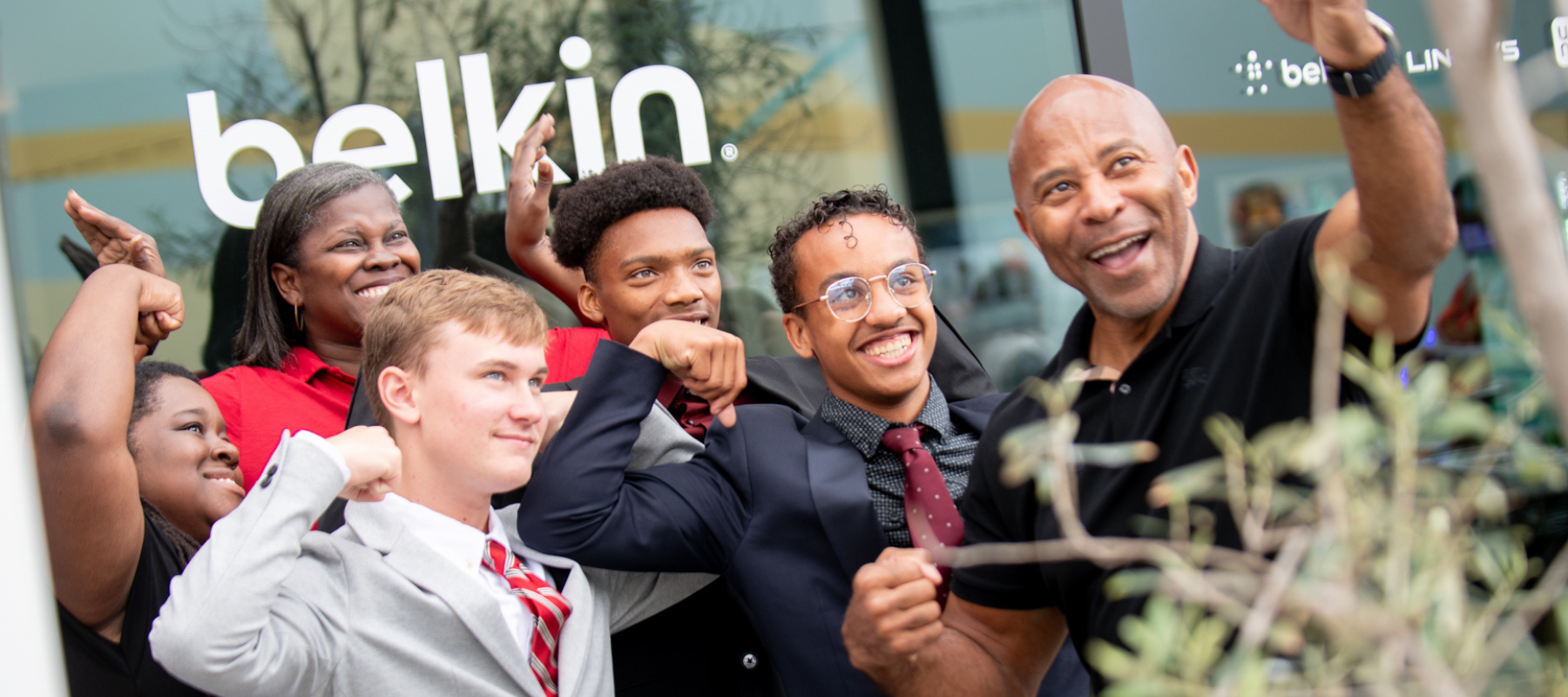 Sept. 12, 2023

Portal Learning, formerly known as Portal Schools, is proud to announce its transformation into a career-connected program that facilitates the necessary practical experience between education and industry that is essential to career development. Working with an esteemed group of corporate partners, this new program provides local high school students with unique, hands-on learning experiences, while offering invaluable exposure to help shape their career choices. This evolution marks a significant milestone in Portal and Belkin's journey, building on its joint legacy of educational innovation and strong partnerships with renowned institutions.

Leveraging the success achieved with founding partner Belkin, Portal Learning has expanded its footprint by partnering with over 10 corporations and non-profits, including Fabletics and Snap Inc. These collaborations underline the program's ability to drive change in educational systems, empower underserved students, and shape the workforce of tomorrow.

"Community and education are core values at Belkin, and I look forward to supporting Portal Learning in its mission to help students reach their full potential," said Steven Malony, CEO of Belkin. "At Belkin, not only do we strive to lead innovation in the technology industry every day, but we also take pride in giving the next generation of innovators the tools they need to make great things happen. Along with our other Portal Learning partners, we are excited to keep sharing opportunities for enrichment to the students in our community."

Portal Learning's innovative approach aims to reshape traditional education by uniting high school students and corporations through hands-on, project-based career learning. This unique program offers students opportunities for micro-internships, mentorships, job shadowing, career workshops, and project consultations, providing them with real-world insights and skills essential for their future success.

The program operates via partnerships with existing high schools and leading corporations, with the Belkin International campus serving as a hub. Students from various schools converge at the Belkin site 1-2 times a week, immersing themselves in focused career-oriented activities and benefiting from invaluable student-employee collaboration.

Portal Learning proudly announces its partnership with Da Vinci Connect High School, an institution renowned for its commitment to innovative education. Through this partnership, 60 Connect students will gain access to career-connected programming, setting a precedent for future collaborations and expansions.

Portal Learning's collaboration with Belkin International has yielded remarkable results, showcasing the program's efficacy in transforming education and industry engagement:
Student Impact: Portal Learning has left an impressive mark on student development, with 100% of students in the program have received mentorship, completed micro-internships, and participated in career workshops. Over 90% of participants reported enhanced industry awareness, stronger college and career plans, and increased social capital.
Employee Impact: Belkin employees have embraced the program wholeheartedly, with over 90% of participants recommending the Portal program to their colleagues. They believe that programs like Portal hold the key to realizing the mission of bridging the gap between companies and schools.

About Portal Learning
Portal Learning bridges the gap between education and employment by bringing together high school students and leading employers to develop the career pipelines needed to fuel economic growth and increase income mobility for the next generation of young people.
# # #