https://www.belkin.com/my/3.5mm-audio-usb-c-charge-adapter/P-F7U080.html
RockStar
3.5mm Audio + USB-C™ Charge Adapter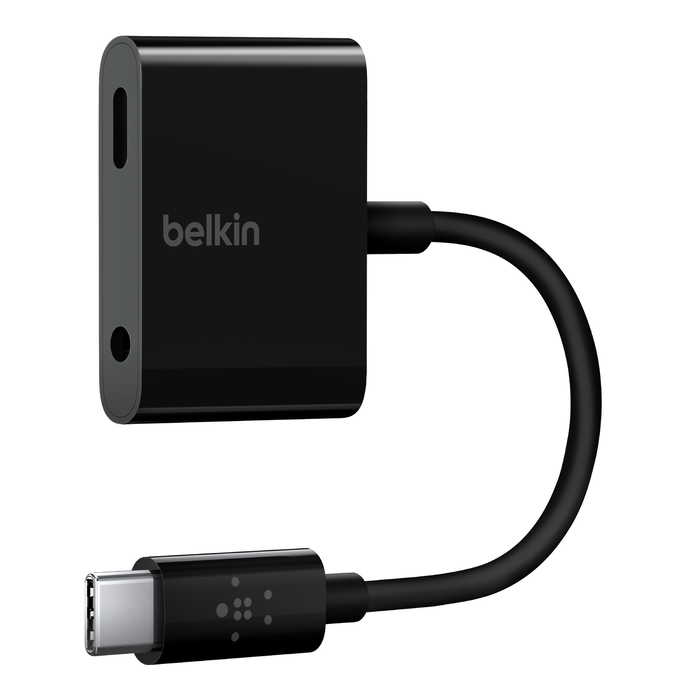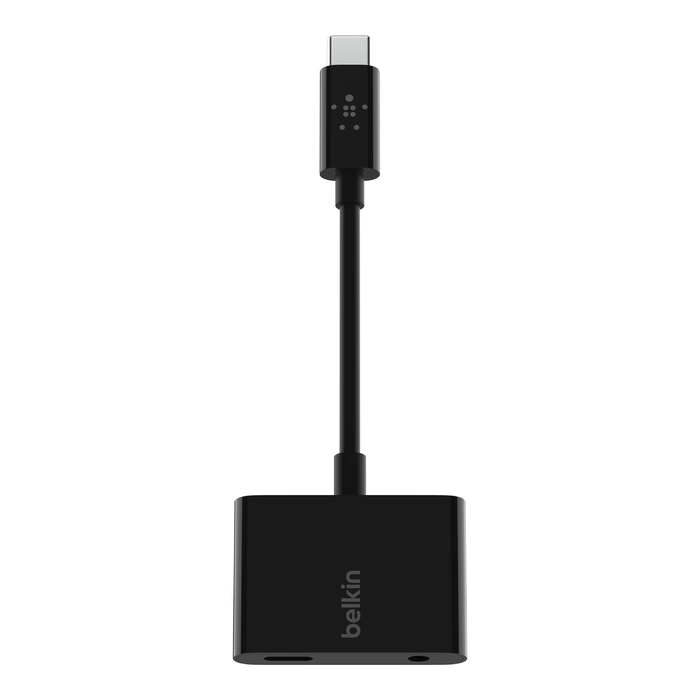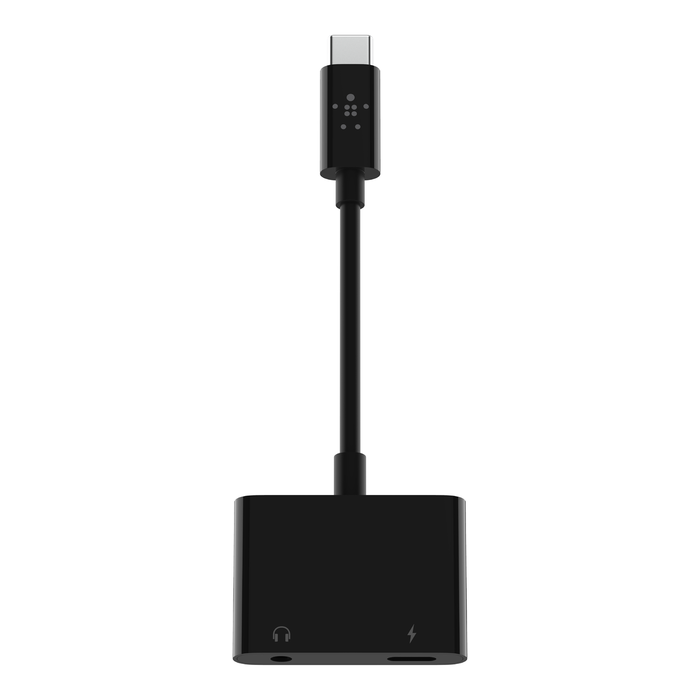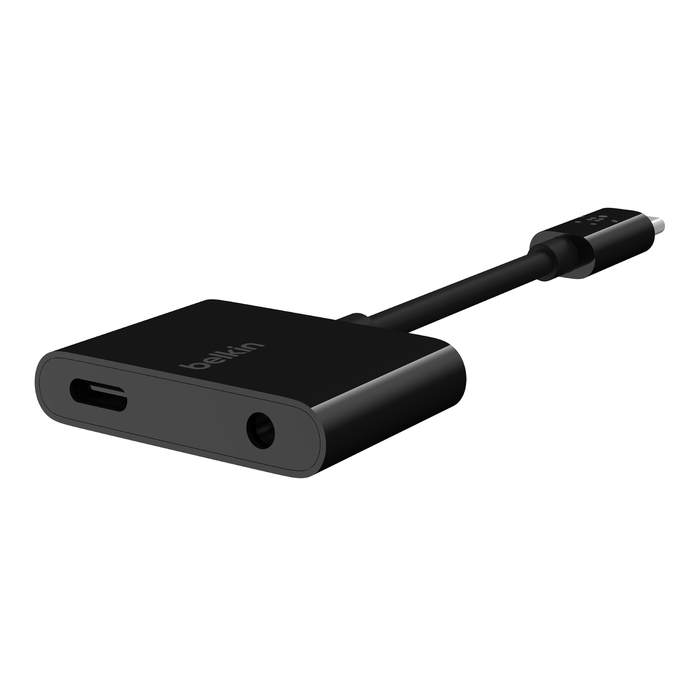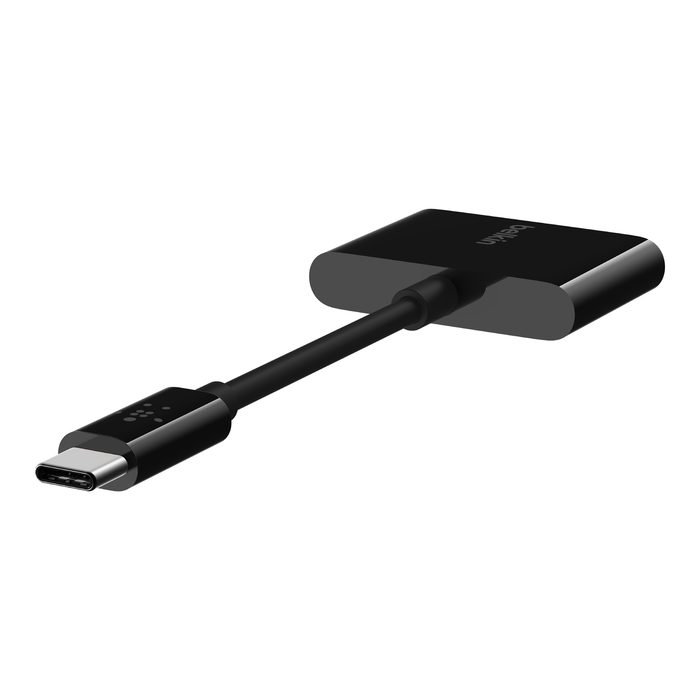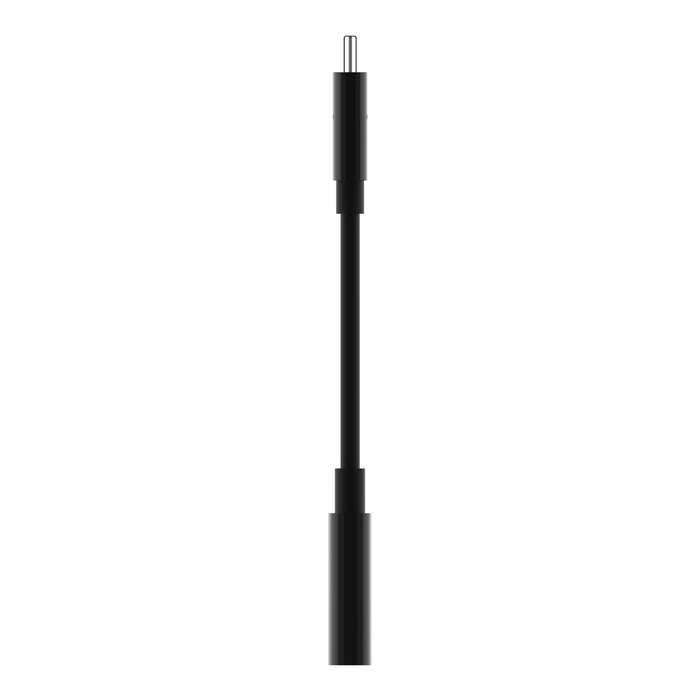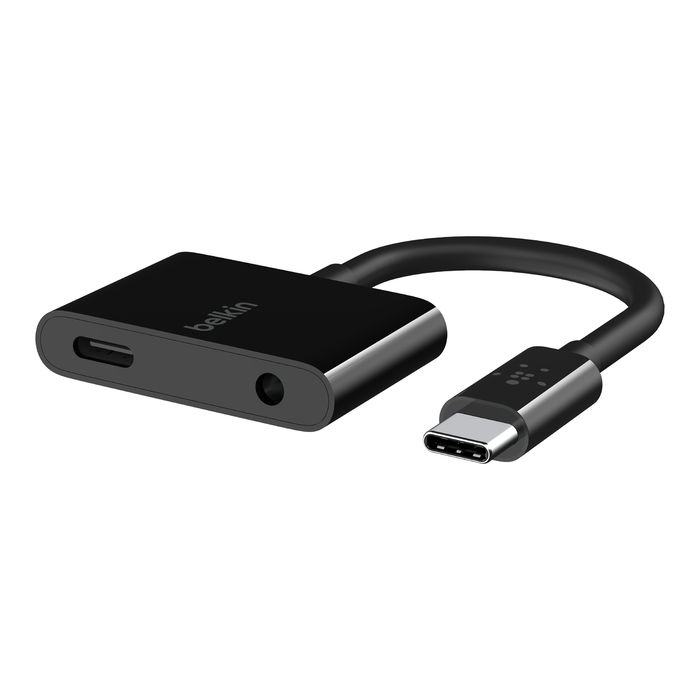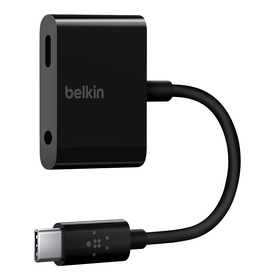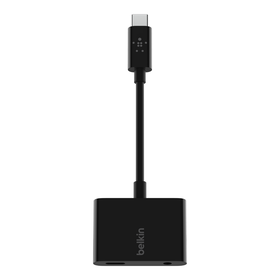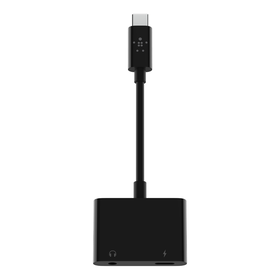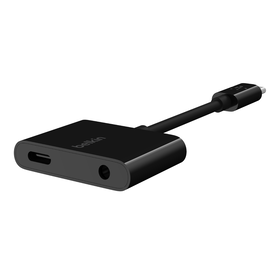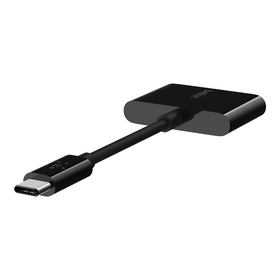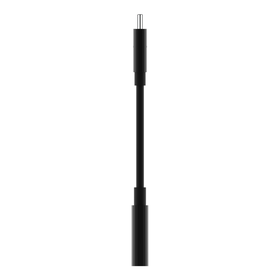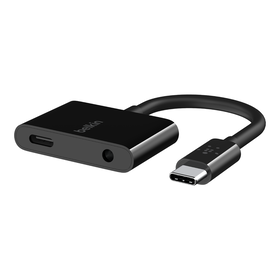 RockStar
3.5mm Audio + USB-C™ Charge Adapter
Galaxy Note 10
Galaxy Note 10+
GOGLPXL
GOGLPXL2
GOGLPXL3
GOGLPXL3XL
Google Pixel XL
HTC U12+
LGG6
LG V30
USB-C CHARGING AND AUDIO ADAPTER
Enjoy your latest playlist or show without draining your battery. This adapter is equipped with USB-C and Auxiliary ports so you can listen and charge at the same time. High-quality components and digital-to-analog converter provide superior audio, so you can press play in high-fidelity.
THE BELKIN DIFFERENCE
Pioneer in technology and innovation for over 35 years
Rigorous testing ensures lasting quality
Digital-to-analog converter provides superior audio
DUAL INPUTS – DUAL FUNCTIONS
This USB-C audio adapter provides two ports, turning your phone into a convenient multitasking machine. A USB-C input enables a reliable charge while the 3.5mm auxiliary port allows you to listen to music, take calls, and more.
FAST CHARGING COMPATIBLE*
When using a USB Power Delivery or Quick Charge 2.0 charger with a compatible device, you unlock fast charging speeds up to 36W. Standard charging is available with all other USB-C devices and chargers.
SUPERIOR AUDIO
A built in digital to analog converter delivers exceptional audio free from inconveniences like static feedback or interruption.
KEY FEATURES AND BENEFITS
Supports USB-C fast charging up to 36W with USB-PD and Quick Charge 2.0-enabled devices
1 USB-C port
1 3.5mm auxiliary port
Digital-to-analog converter provides superior audio
Specs:
(1) Length: 116mm / 4.6"
(2) Width: 40mm / 1.6"
(3) Height: 8mm / 0.3"
Package Includes:
RockStar™ 3.5mm Audio + USB-C™ Charge Adapter
*Charging rates and times may vary based on device and charger used.