https://www.belkin.com/hk/en/audio-adapter-with-airplay-2/P-AUZ002.html
SoundForm™ Connect
Audio Adapter with AirPlay 2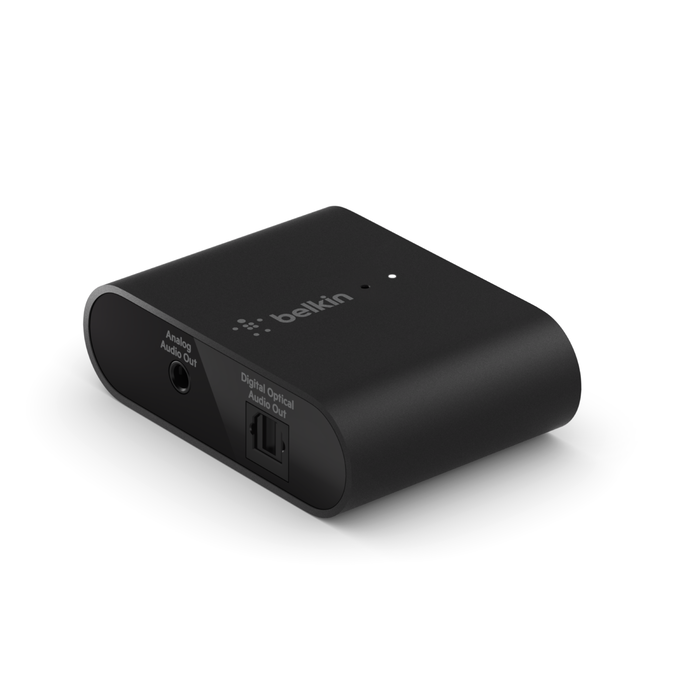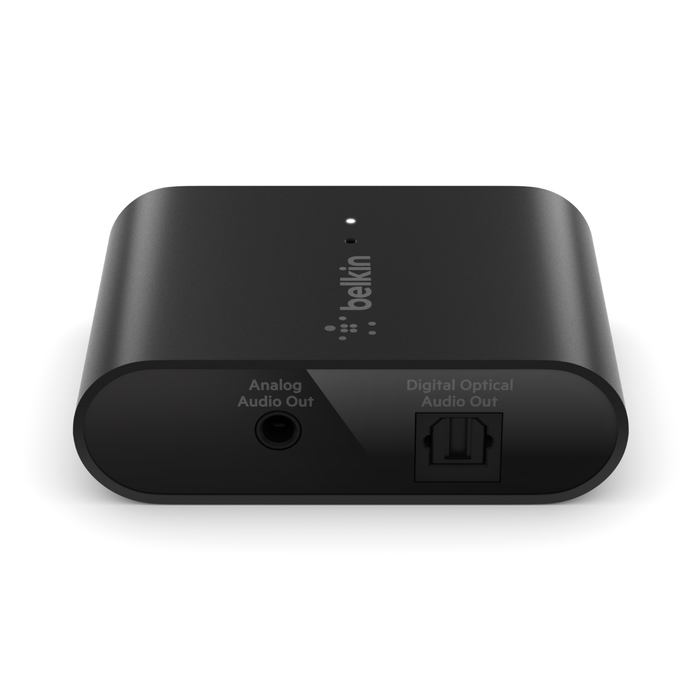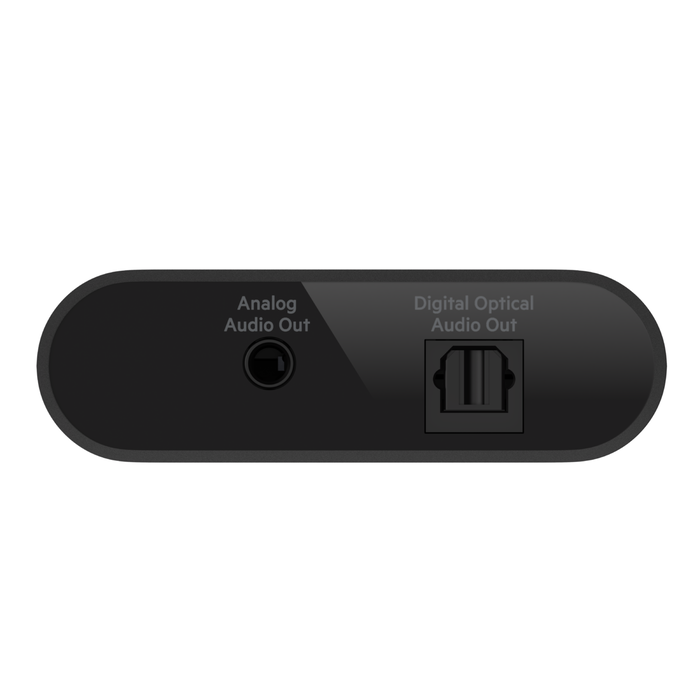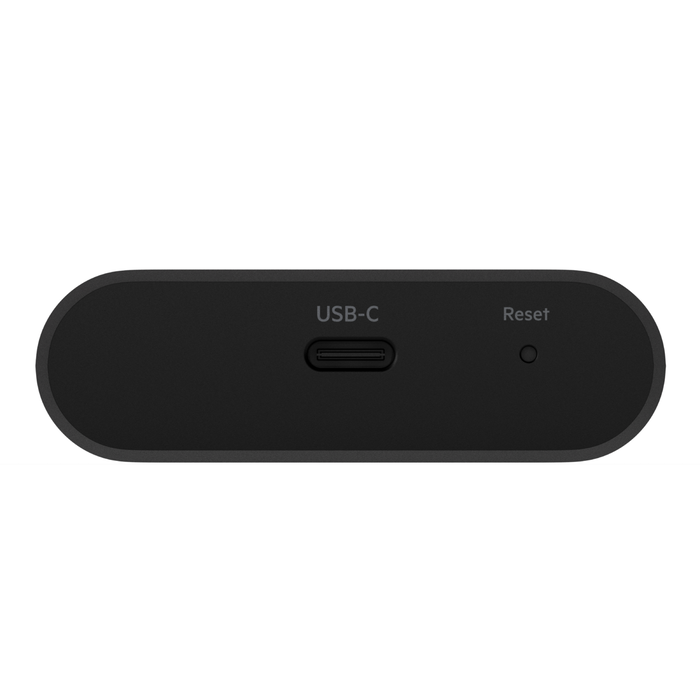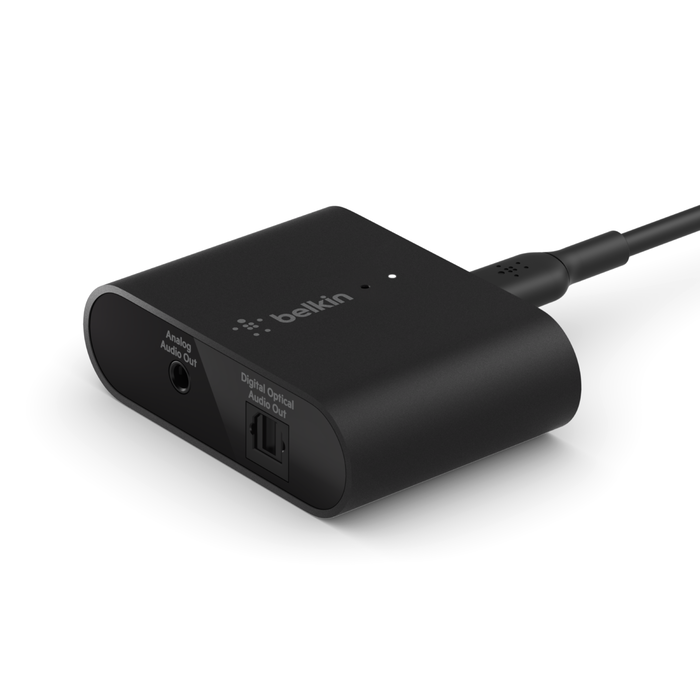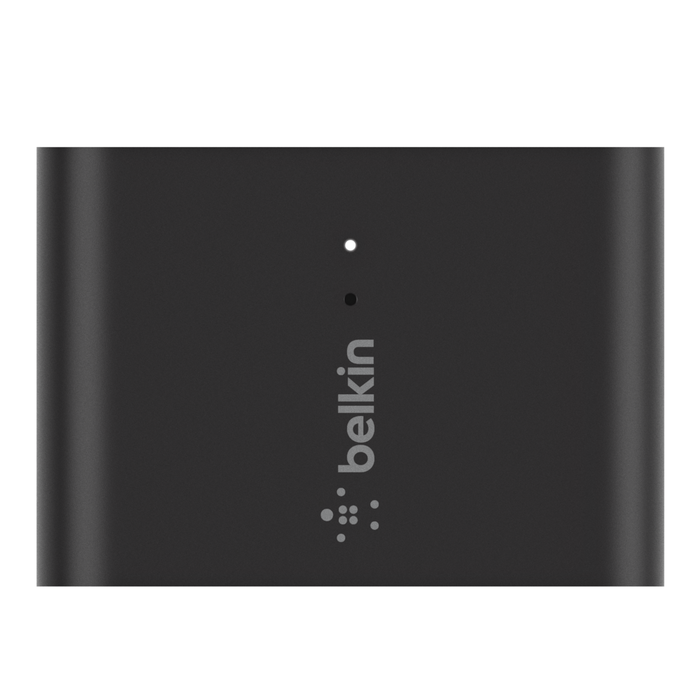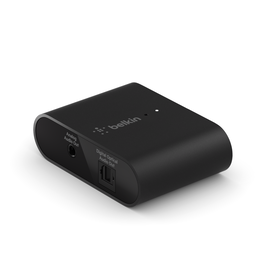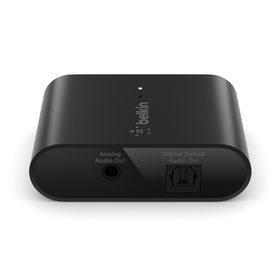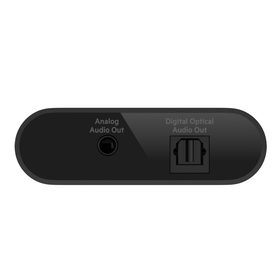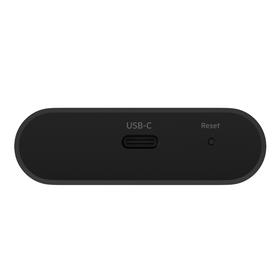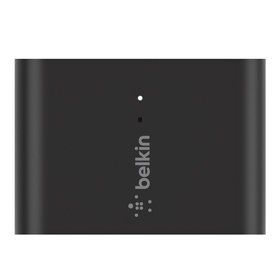 SoundForm™ Connect
Audio Adapter with AirPlay 2
For iPhone, iPad, Mac, Apple TV, HomePod and other AirPlay 2-enabled devices with iOS 11.4 or newer
iPad 9th gen
MacBook Air 15" M2 (2023)
iPad mini 6th Gen
iPhone 14
iPhone 14 Pro
iPhone 14 Plus
iPhone 14 Pro Max
iPhone 13
iPhone 13 mini
iPhone 13 Pro
iPhone 13 Pro Max
Simplified Streaming to Any Stereo
Keep enjoying your favorite sound equipment without an expensive component update. SOUNDFORM CONNECT Audio Adapter with AirPlay  2  turns your stereo into an AirPlay 2-enabled speaker to stream the music that you love from iOS and Mac devices. Our adapter is equipped with optical and 3.5mm output that brings signal from your devices to any speaker or receiver with an audio input.
Turn Your Stereo into an AirPlay 2-Enabled Speaker
Give your existing speakers or receiver a new digital life with an adapter that'll allow you to play music directly from your iOS and Mac devices with AirPlay 2. It's an easy and affordable way to connect your iOS devices to your favorite audio equipment.
 This SOUNDFORM CONNECT Adapter supports AirPlay 2 and requires iOS 11.4 or later.
Multi-Room Audio
Control your multi-room system from one device, with your non-wireless audio equipment added as well.
High-Quality Sound
Combine the great sound of your audio system with advantages of streaming. Our Audio Adapter with AirPlay  2 supports CD-quality sample rates of 16-bit, 44,100 Hz (44.1 kHz) resolution.
Easy Pairing
Connect the adapter to power and your cables to the audio input of your equipment, and you're ready to go. Just tap the AirPlay button on your music app to instantly start playing on your speakers.
Upgrade Your Existing Audio System with AirPlay 2
Take your AirPlay 2 signal and wire into a sound device of your choosing:
1) Receiver/amplifier
2) Active/powered speaker
3) Soundbar/home theater sound system
Use with Any 3.5mm or Optical Input Audio System
Easily connect to any speaker or receiver with an optical or 3.5mm input. It works with most receivers and speakers, as well as many soundbars, TVs and other systems that accept an audio signal. 
Optical and stereo 3.5mm audio cables not included 
Connect with the Belkin SOUNDFORM App
With our Belkin SOUNDFORM app for iOS and Mac devices, you can enjoy and control music in multiple rooms. It lets you tune sound, adjust latency, and sync all your AirPlay-enabled speakers automatically or manually.
At a Glance
Stream from iOS and Mac devices on your existing stereo
Play music in multiple rooms with other AirPlay 2-enabled speakers
Easy AirPlay 2 pairing
Connect to any speaker or receiver with an optical or 3.5mm audio input
2-year warranty
Package Includes:
Audio Adapter with AirPlay  2 
Power supply
USB-C® to USB-A cable
Optical and stereo 3.5mm audio cables not included
Specs:
 43.4mm / 1.71in

 62mm / 2.44in

 19mm / 0.75in