https://www.belkin.com/au/usb4-cable-100w-40gbps/P-INZ001.html
Connect
USB4 Cable, 100W + 40Gbps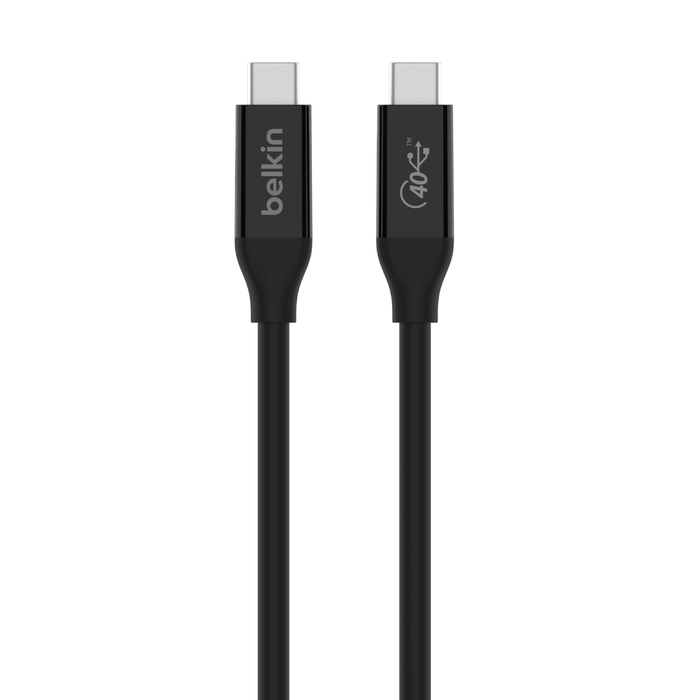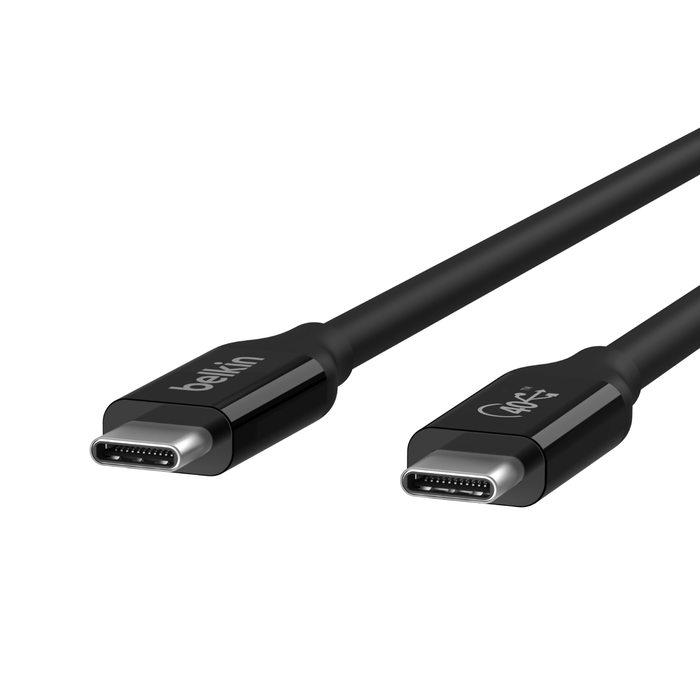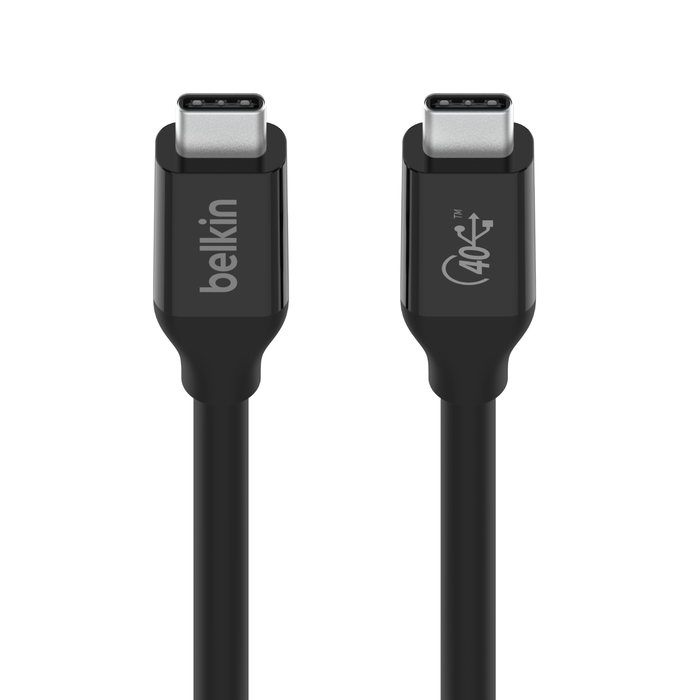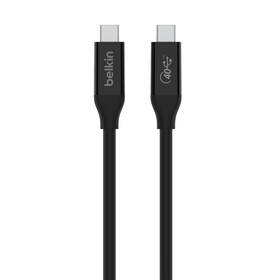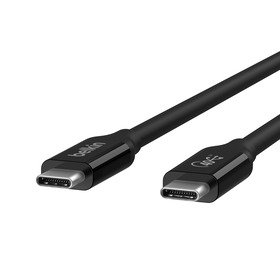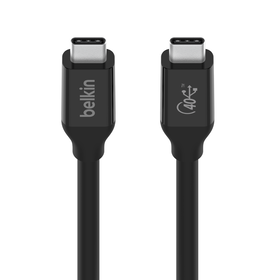 Connect
USB4 Cable, 100W + 40Gbps
iPad (10.9") 10th Gen
iPad Pro (11") 3rd Gen
iPad Pro (12.9") 5th Gen
iPad Pro (12.9") 3rd Gen
iPad Pro (11") 2nd Gen
iPad Pro (12.9") 4th Gen
MacBook Pro 13" M2 (2022)
MacBook Air 13" M1 (2020)
MacBook Air 15" M2 (2023)
iPad mini 6th Gen
iPad Air 4
iPhone 15
iPhone 15 Pro
iPhone 15 Plus
iPhone 15 Pro Max
The Future of USB Has Arrived
The latest in USB technology has arrived with our USB4 Cable. Access speeds of up to 40Gbps, giving you the bandwidth needed for top tier video resolutions, Power Delivery, and fast data transfers, all at the same time with a single cable. It's backwards compatible, which means it supports previous USB Type-C cables including USB 3.2, USB 2.0, and Thunderbolt 3. Plus, it's tested and certified as fire-resistant, giving you peace of mind that your connection is safe and secure.
8X Your Data Transfer Speed
Tap into data transfer speeds of up to 40Gbps, giving you access to faster download times, improved video resolutions, quick data transfers, and more. USB4 marks a huge increase in power, data, and video signals compared to previous interfaces, more than 8x that of USB 3.0.
Top Tier Resolutions and More
USB4 technology not only gives you access to the highest video resolutions, but unused bandwidth then becomes available for the transferring of power, data, and other uses—all through a single cable. This gives you a stronger and faster signal without a reduction of quality.
USB-IF Certified
Our USB4 Cable is USB-IF certified, which means it has met stringent USB quality standards to assure safe and long-lasting connectivity.
Up To 100W Power Delivery
USB4 delivers up to 100W of pass-through power and Power Delivery, allowing you to fast charge your device while transferring data at the same time through a single cable.
Reversable Connector
The user-friendly design of USB Type-C lets you plug-in your cable in any direction, so you never have to worry about which way to connect again.
At a Glance
Access data transfer speeds of up to 40Gbps
Backwards compatible with USB 3.2, USB 2.0, and Thunderbolt 3
Latest USB technology to access more power, data, and an improved video signal at the same time through a single cable
USB-IF certified
Tested and certified as fire resistant
Supports Power Delivery and pass-through fast charging up to 100W
Reversable USB Type-C connector