https://www.belkin.com/au/3.5mm-audio-usb-c-charge-adapter/P-NPA004.html
RockStar
3.5mm Audio + USB-C Charge Adapter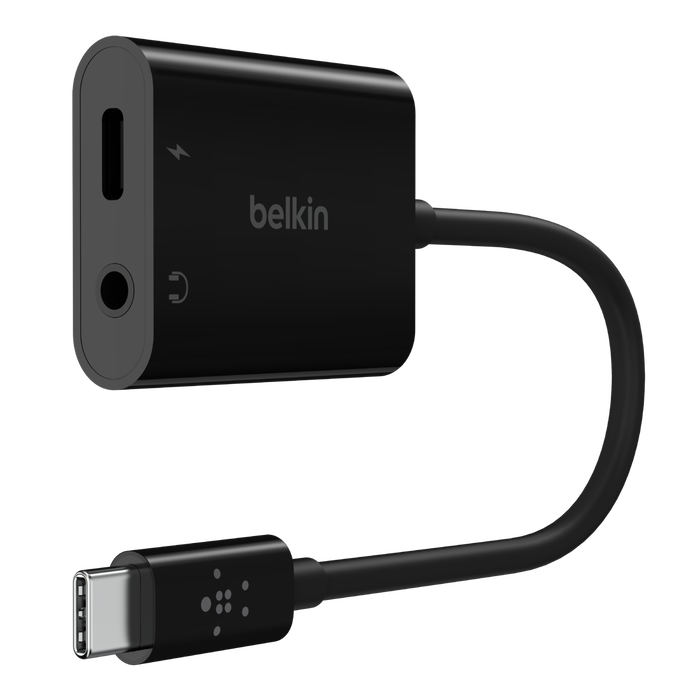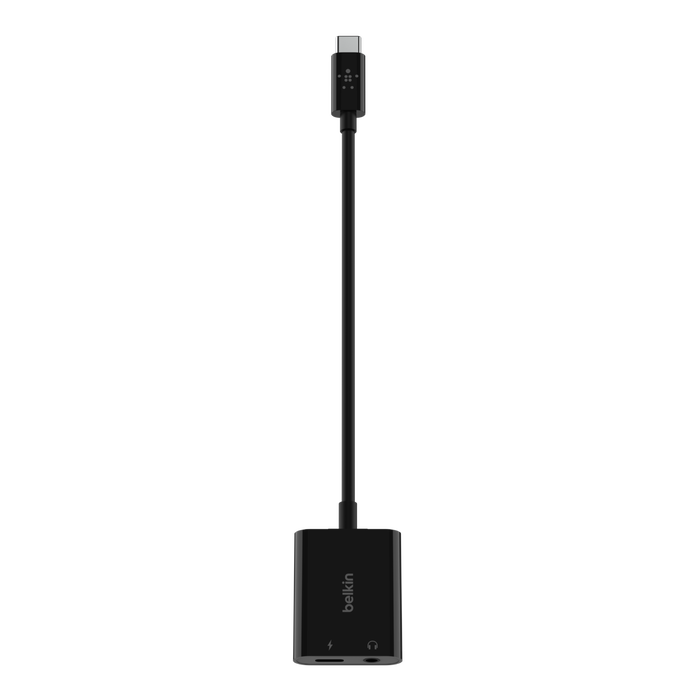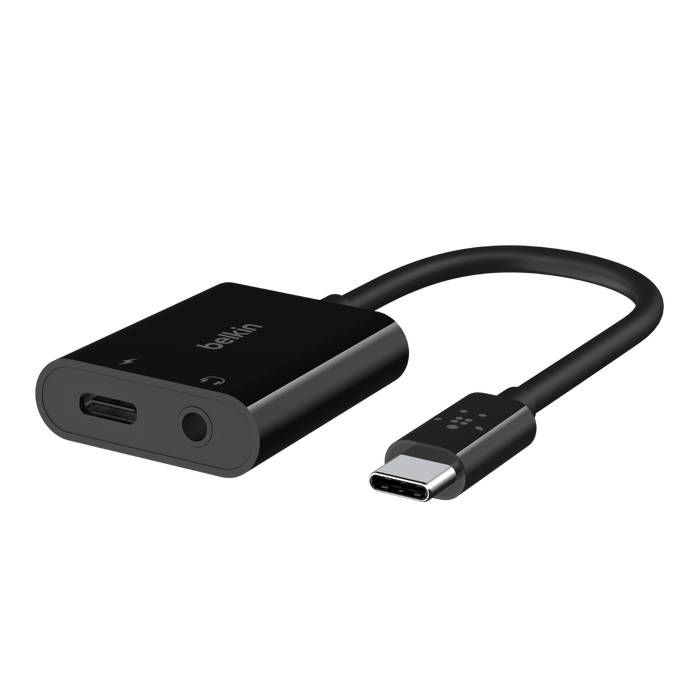 RockStar
3.5mm Audio + USB-C Charge Adapter
Out of Stock

This item is currently not available
Please use a USB-C PD C-C cable to work with iPad mini 6.
Galaxy Note20
Galaxy Note20 Ultra
Galaxy Note9
Galaxy S10
Galaxy S10+
Galaxy S10e
Galaxy S21 5G
Galaxy S21 Ultra 5G
Galaxy S21+ 5G
Galaxy S6
Galaxy S9
Galaxy S9+
Galaxy Tab Pro 10.1"
Galaxy Z Fold 2 5G
GOGLPXL
GOGLPXL2
GOGLPXL2XL
GOGLPXL3
GOGLPXL3XL
Google Pixel XL
Huawei P20/P20 Pro
iPad mini 6th Gen
iPad Pro (11.0")
iPad Pro (12.9") 4th Gen
iPad Pro (12.9") 3rd Gen
LGG6
LG V30
Sony Xperia XZ2
Sony Xperia XZ3
USB-C Charging and Audio Adapter
Our USB-C adapter provides a USB-C charging port and a 3.5mm audio output jack for listening to music, taking calls, and more. The USB-C port is compatible with both Quick Charge 2.0 and USB-PD, so you can count on a fast, safe power boost when connected to compatible chargers. High-quality components and a digital-to-analog converter provide high-fidelity sound each time you press play. You'll enjoy reliable power and audio during any activity, from a crosstown commute to a cross-country flight.
Audio and Charging At Once
Plug the adapter into your phone's single USB-C port to configure both charging and audio output. A USB-C input enables a reliable charge, while the 3.5mm audio out allows you to listen to music or take calls.
Fast Charging Compatible*
When using a USB Power Delivery or Quick Charge 2.0 charger with a compatible device, you'll unlock fast charging speeds up to 60W. Standard charging is available with all other USB-C devices and chargers.
Superior Audio
A built-in digital-to-analog converter delivers exceptional audio, free from inconveniences like static feedback or interruption.
At a Glance
Supports USB-C fast charging up to 60W with USB-PD and Quick Charge 2.0-enabled devices
Listen to music, watch videos, use navigation, and take calls while charging using a single USB-C port
Digital-to-analog converter provides superior audio
Package Includes
 RockStar™ 3.5mm Audio + USB-C™ Charge Adapter
*Charging rates and times may vary based on device and charger used.