https://www.belkin.com/uk/modular-hdmi-dual-head-host-cable-6ft-1.8m/P-F1DN2MOD-HC-H06.html
Cybersecurity and Secure KVM
Modular HDMI Dual-Head Host Cable 6 ft.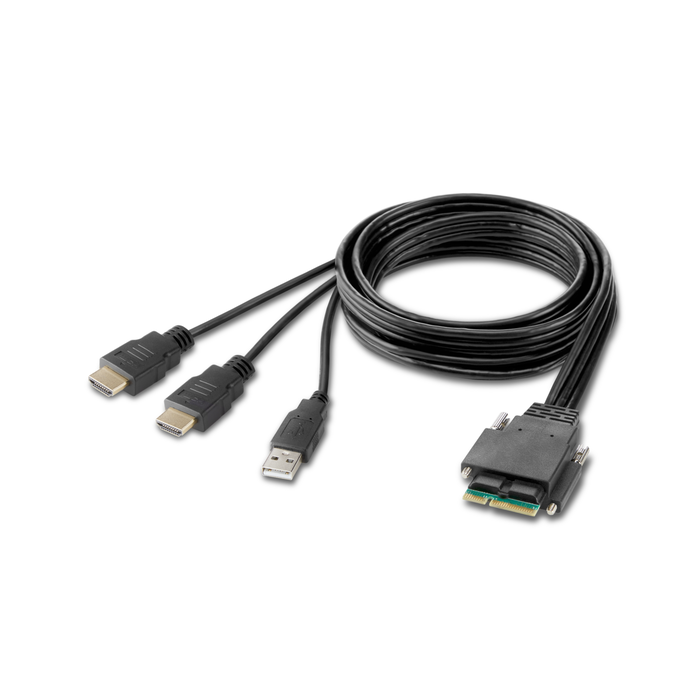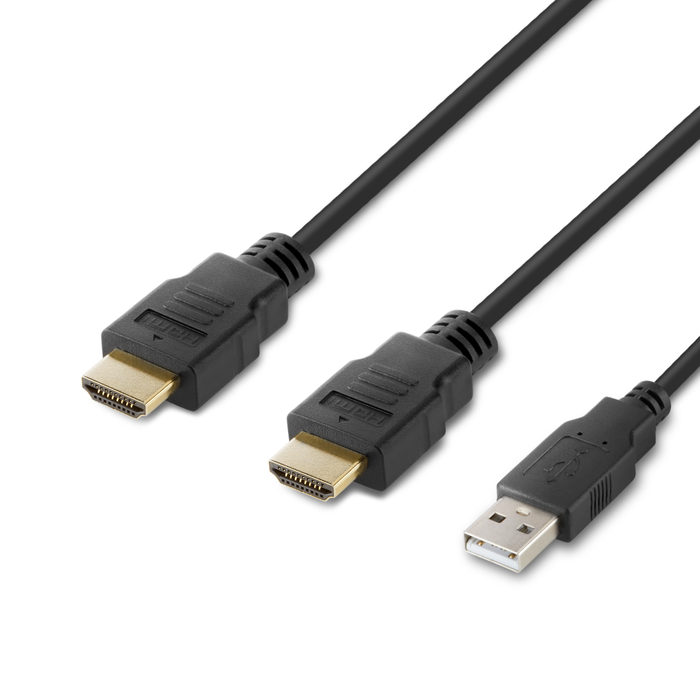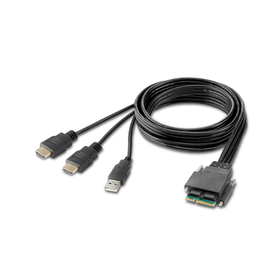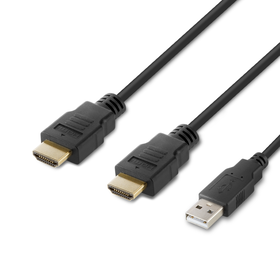 Cybersecurity and Secure KVM
Modular HDMI Dual-Head Host Cable 6 ft.
Dual-Head HDMI to Modular SKVM Cable
6 ft. cable – power provided by Modular KVM
Supports video up to 4K@30Hz
High-retention connectors as standard
Cable ties in matching colors to SKVM port button color labels, 2 each color
TAA compliant
Belkin 3-Year Warranty
6 ft. Modular HDMI Dual-Head Host Cable
KVM port button matching color cable ties, 2 each color
Belkin Modular Secure KVM Host and Console Cables
Belkin's KVM host and console cables offer a no-nonsense solution to connect all your computers and monitors to your Modular Secure KVM switch. Get universal compatibility and image clarity for high-resolution applications, as well as audio and USB connections. Featuring a KVM connector at the Modular Secure KVM end and high retention gold-plated connectors at the computer or monitor end, Belkin's TAA-compliant KVM host and console cables also come with multi-colored hoop and loop wraps for enclave identification and cable management. Belkin KVM cables add high-performance, high-quality, and reliability to the secure KVM application.
Package Includes
6ft / 1.8m Dual HDMI 2.0 Video/USB/Host Cable to Modular KVM Host Port Cable
Secure KVM port button matching color cable ties, 2 each color
Features
Dual-Head HDMI to Modular KVM Host Cable Kit
Available in 6ft / 1.8m Length
Active cable – power provided by Modular KVM
TAA compliant
Supports video up to 4K@30hz
Supports USB for keyboard and mouse
High retention connectors as standard
Cable ties in matching colors to SKVM port button color labels, 2 each color
Belkin 3 Year Warranty