https://www.belkin.com/sg/usb-c-to-gigabit-ethernet-adapter-usb-type-c/P-F2CU040.html
USB-C to Gigabit Ethernet Adapter
SKU: F2CU040btBLK / B2B SKU: B2B145-BLK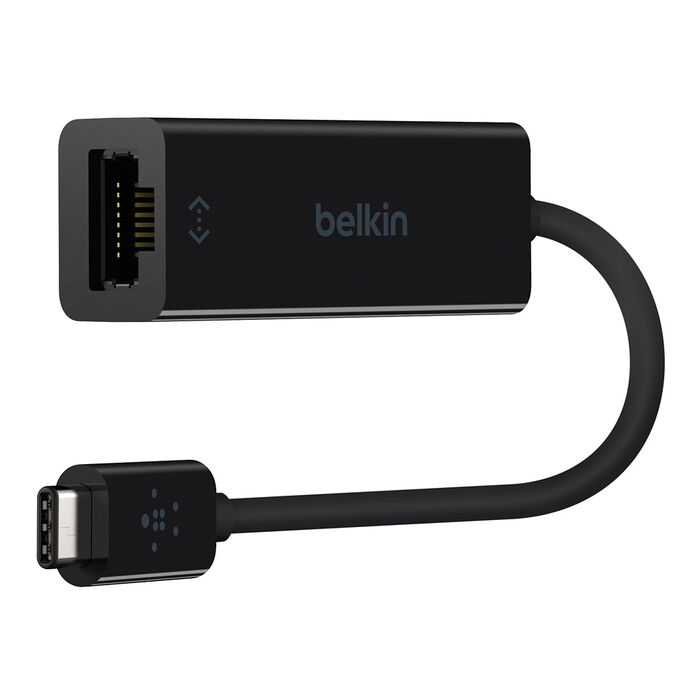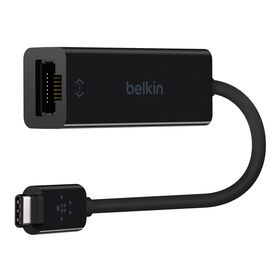 USB-C to Gigabit Ethernet Adapter
iPad Pro (11") 3rd Gen
iPad Pro (12.9") 5th Gen
iPad Pro (12.9") 3rd Gen
iPad Pro (12.9") 4th Gen
MacBook Air M2 (2022)
MacBook Pro 13" M2 (2022)
MacBook Air 13" M1 (2020)
MacBook Pro 13" M1 (2020)
iPad mini 6th Gen
iPad Air 4
�
RELIABILITY MEETS SPEED
Harness the reliability of Ethernet for your USB-C device with the USB-C to Gigabit Ethernet Adapter. Where wireless connectivity is inconsistent, overextended, or even non-existent, this adapter allows you to connect seamlessly and with confidence. With the speed and reliability of Gigabit Ethernet, even the largest downloads can be possible without fear of interruption.
MADE FOR:
FAST AND FEARLESS CONNECTIVITY
A hard-wired USB-C to Gigabit Ethernet connection provides endurance and speed, wherever wireless is unreliable or inconsistent.
REVERSIBLE USB-C CONNECTOR
Never worry about which way to plug in again. USB-C is a new user-friendly reversible connector that allows you to connect your cable to your device in any direction.
BELKIN TESTED
With a proven track record in USB-C cables, this Belkin cable has been designed and tested according to our rigorous standards.
At a Glance:
Gigabit Ethernet connectivity
USB-C Male and RJ-45 Port Female Ports
Supports 10/100/1000BASE-T
0.5-foot / 0.15-meter
2-year limited warranty
Package Includes:
USB-C to Gigabit Ethernet Adapter
�