https://www.belkin.com/sg/thunderbolt-3-cable-usb-c-to-usb-c-100w-1.6ft0.5m-usb-type-c/P-F2CD084.html
Thunderbolt 3 Cable (USB-C to USB-C, 100W)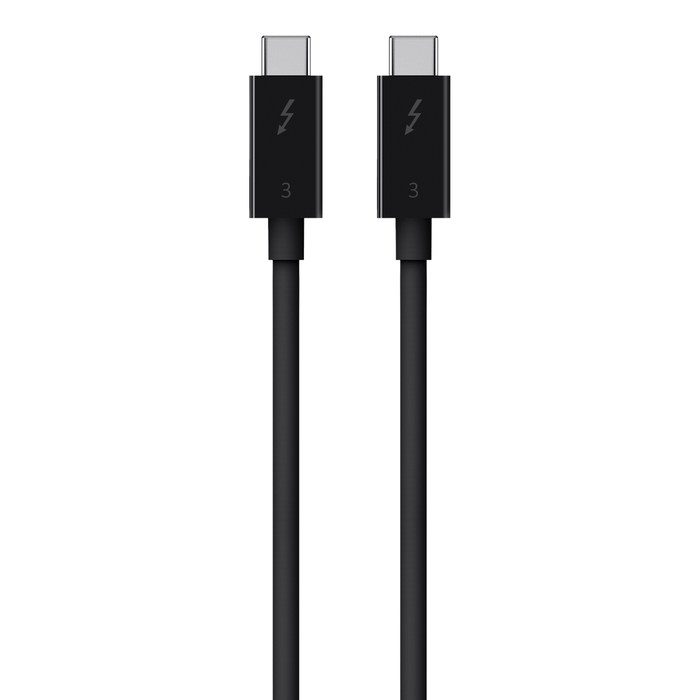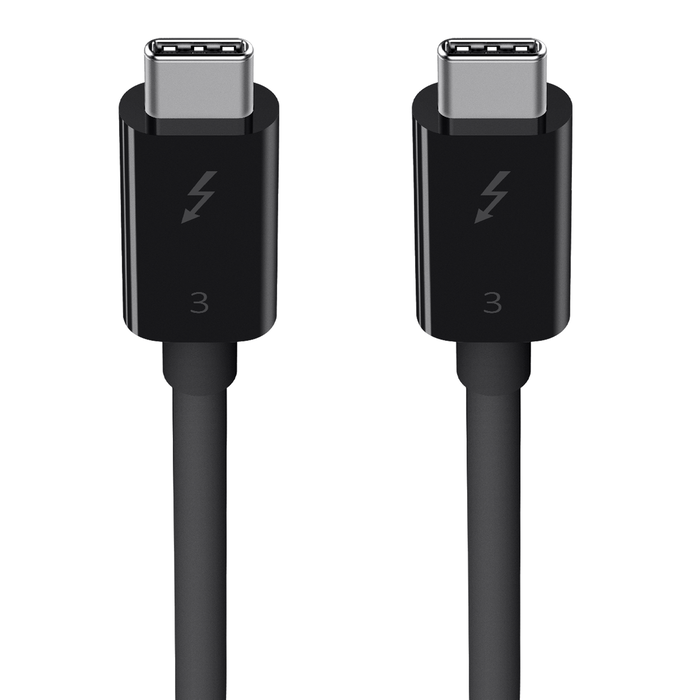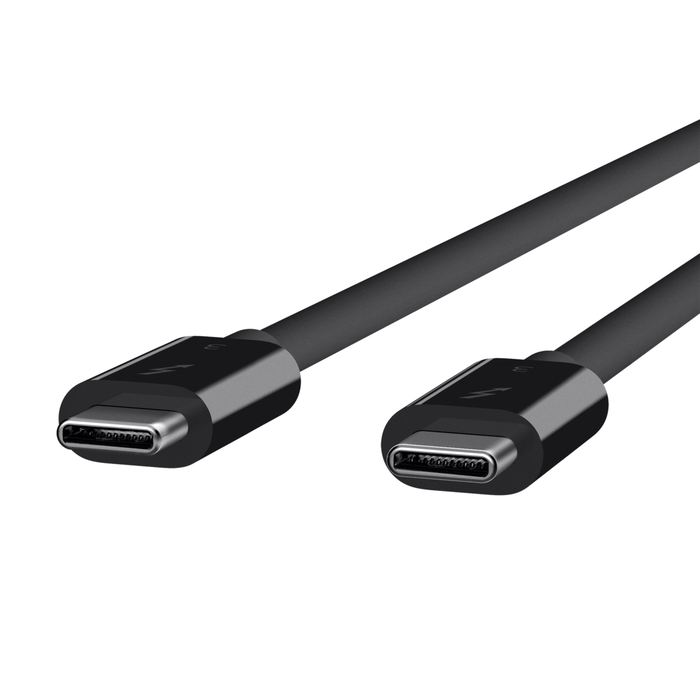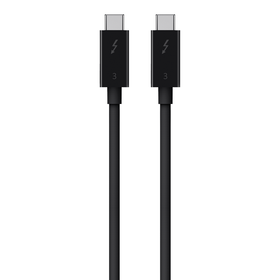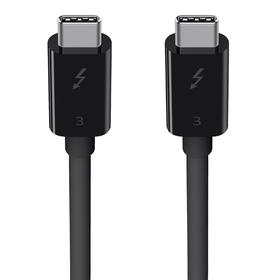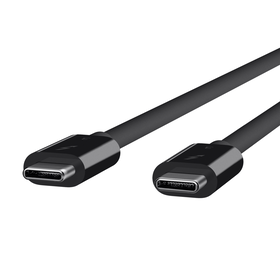 Thunderbolt 3 Cable (USB-C to USB-C, 100W)
iMac (2017)
iPad Pro (12.9") 3rd Gen
MacBook Air M2 (2022)
MacBook Pro 13" M2 (2022)
iPad mini 6th Gen
FASTER THAN EVER
Thunderbolt, famed for superfast speeds, high definition capability, and huge power output, has had an upgrade. Transferring data between Thunderbolt 3 devices at up to a staggering 40Gbps, this cable is ideal for large volume data and Ultra HD displays. It also supports power delivery up to 100 Watts, and can daisy chain up to six Thunderbolt 3 devices. Get the most from all your Thunderbolt 3 peripherals with the ultimate smart, high-speed cable.
Made for: USB-C™ /Thunderbolt 3 devices, 5K/Ultra HD
FASTER DATA TRANSFER
Between Thunderbolt 3 devices, the 0.5m Thunderbolt 3 Cable can support data transfer up to a staggering 40Gbps. Backwards compatible, it delivers speeds up to 10Gbps for USB3.1 devices, up to 5Gbps for USB3.0 and 480Mbps for USB2.0.
SUPPORTS ULTIMATE HIGH DEFINITION DISPLAYS
High volume data capability makes the Thunderbolt 3 Cable 40Gbps ideal for high definition video. Supporting Thunderbolt, 5K and Ultra HD displays, sharing content between screens is easy, without compromising quality.
STAY CHARGED
The Thunderbolt 3 Cable can also supply up to 100W of power delivery for Thunderbolt 3 and USB-C™ devices that require it, without the need for an additional power supply.
GREAT LENGTHS
The 0.5-meter Thunderbolt 3 cable is a compact solution ideal for connecting Thunderbolt peripherals such as docks and hard drives, and fits seamlessly to any desk environment.
THUNDERBOLT 3 COMPATIBLE
In addition to the rigorous quality testing that all Belkin cables must go through, this cable has also been tested to abide by the Thunderbolt standards provided by Intel. Tested for durability and sustained functionality, the result is a fully Thunderbolt 3-compatible cable with the quality you expect from Belkin.
FASTER, STRONGER, SMARTER
Thunderbolt technology is changing the face of USB. For more information on the benefits of Thunderbolt, from high speed data transfer, the application for HD and 4K video, power delivery to your connected devices and much more, at our dedicated Thunderbolt page. It contains everything you need to know about this exciting technology and how to integrate it seamlessly into your life.
Get the facts on Thunderbolt Technology.
At A Glance:
Thunderbolt 3 male to Thunderbolt 3 male
Transfer data up to 40Gbps
Up to 100W of power delivery
Supports Thunderbolt/Ultra HD Displays
Thunderbolt compatible
1.64-ft / 0.5-m length
Package Includes:
USB-C

™

 Thunderbolt 3 Cable
FCC/CE Inserts