https://www.belkin.com/sg/temperedglass-screen-protector-for-ipad-10th-9th-8th-gen-air-3-pro-10.5/P-F8W935.html
ScreenForce
TemperedGlass Screen Protector for iPad 10th gen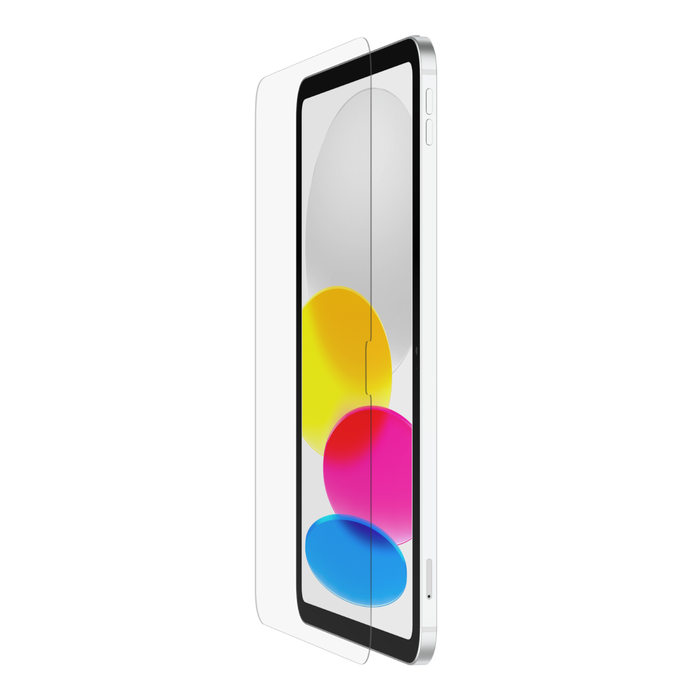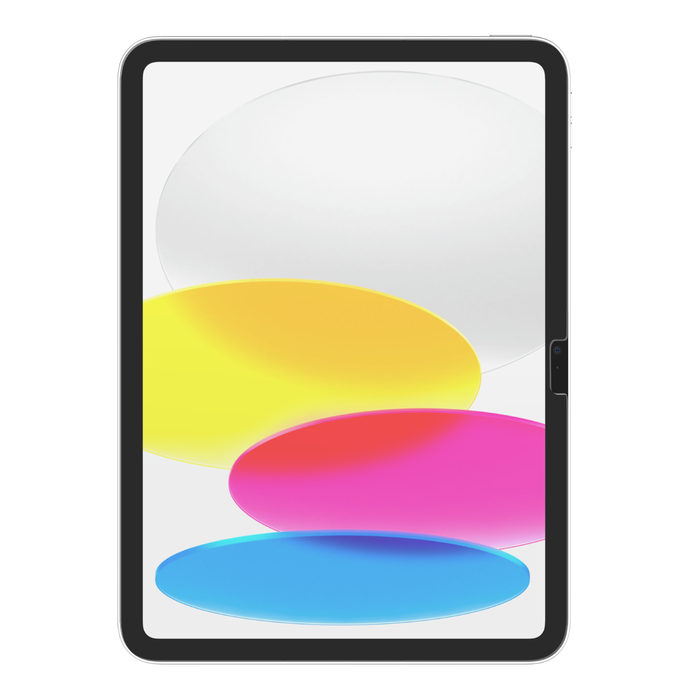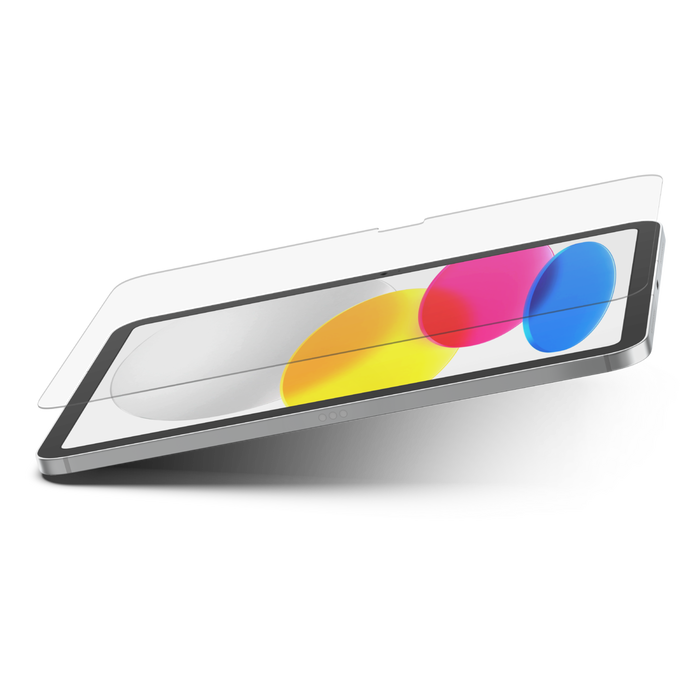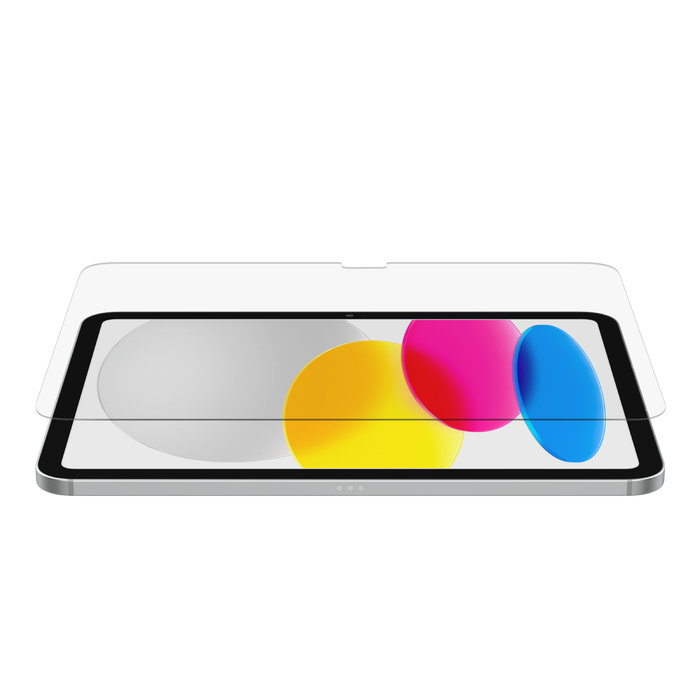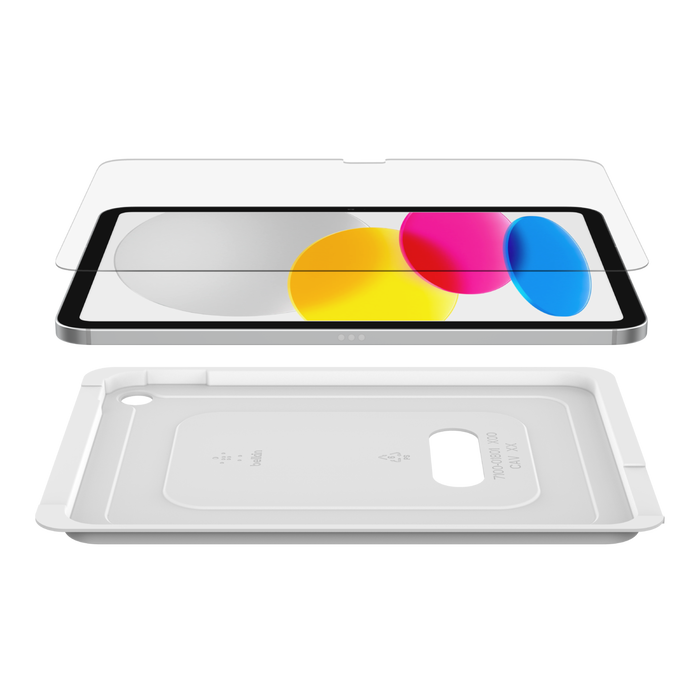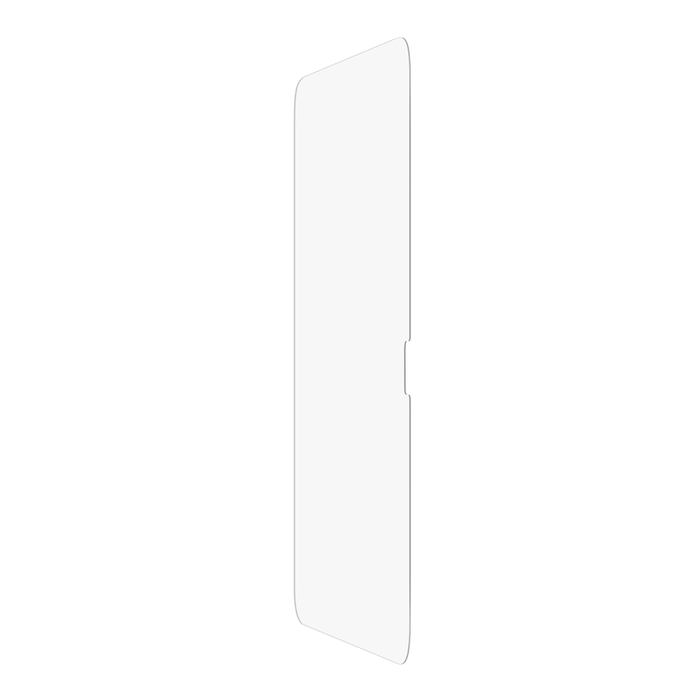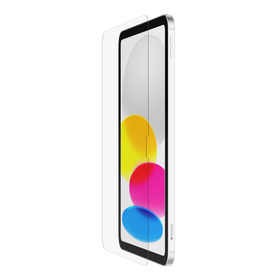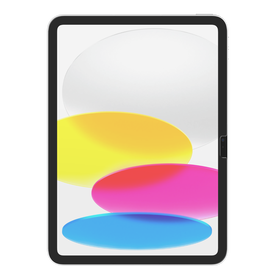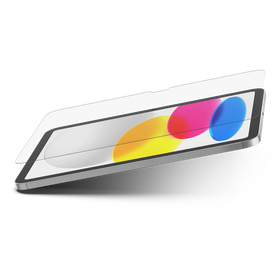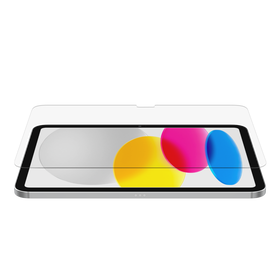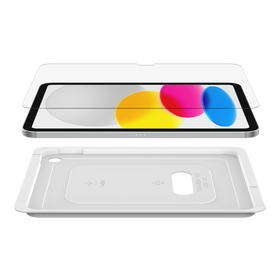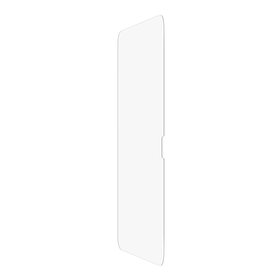 ScreenForce
TemperedGlass Screen Protector for iPad 10th gen
PREMIUM iPAD SCREEN PROTECTION
With SCREENFORCE TemperedGlass for iPad, it's easy to keep your screen as pristine and protected as the day you got it. Engineered to be stronger than regular glass, TemperedGlass provides resilient, hard-wearing protection for your iPad screen. Manufactured using premium Japanese glass, it retains the smooth glide and feel of the screen, and is tested extensively to deliver the brightness, sharpness and clarity you expect from your iPad. It's compatible with Apple Pencil making it easy to jot down notes or design seamlessly. The Easy Align tray enables simple and precise application, to provide maximum protection.
THE BELKIN DIFFERENCE
Pioneer in technology and innovation for over 35 years
Engineered for ultimate resilience, durability and protection
Thoroughly tested to look and feel like your screen
Unique Easy Align tray for practically flawless application
TESTED FOR SCRATCH AND IMPACT PROTECTION
Engineered from premium Japanese tempered glass, your iPad screen will always have superior impact protection and enhanced resistance from scratches and scuffs. We also subject it to rigorous testing to protect your screen from surface-level damage from contact with hard, metal objects such as keys and coins. Proven in testing to have a hardness rating of 9H*, it's the highest level of scratch protection available.
COMPATIBLE WITH APPLE PENCIL AND APPLE CASES
With this highly responsive and perfectly precise screen protector, you can enjoy the freedom of using your Apple Pencil to seamlessly paint, draw, or take notes in a such a smooth and flawless manner, you won't even know it's there. And our screen protectors are also conveniently compatible with most Apple cases for all-around protection.
VISIBLE CLARITY
We test our screen protectors to the highest optometric standards. Designed and engineered from high quality, durable Japanese glass to deliver the brightness, sharpness and detail you expect from your iPad screen. The result is a crystal-clear protective layer that provides the same visual experience as the original screen.
FEELS LIKE YOUR NATURAL SCREEN
Glass composition means your finger glides smoothly over the screen protector, just like it does over your device screen. The super-thin 0.29mm glass preserves touchscreen sensitivity to respond accurately to your touch. What's more, the advanced anti-fingerprint layer is engineered to help keep your screen feeling clean and looking clear.
EASY, PRECISE APPLICATION
A precisely applied screen protector provides greater protection for your iPad. For a simple and bubble-free application, just use the included Easy Align Tray to help seamlessly align your protector to your iPad screen.
KEY FEATURES AND BENEFITS
Smooth sensation of real glass feels and responds like the natural screen
9H hardness for scratch, scuff and impact resistance
Crystal clarity keeps videos and photos pixel-perfect
Case-compatible for all-round protection
Easy Align tray for simple, precise, bubble-free application
Compatible with Apple Pencil letting you seamlessly jot down notes, paint, or design
†Limited lifetime warranty in Americas and Europe only. 2-Year Limited Warranty elsewhere.