https://www.belkin.com/sg/sheerforce-elite-protective-case-for-iphone-x/P-F8W868.html
SheerForce™ Elite Protective Case for iPhone X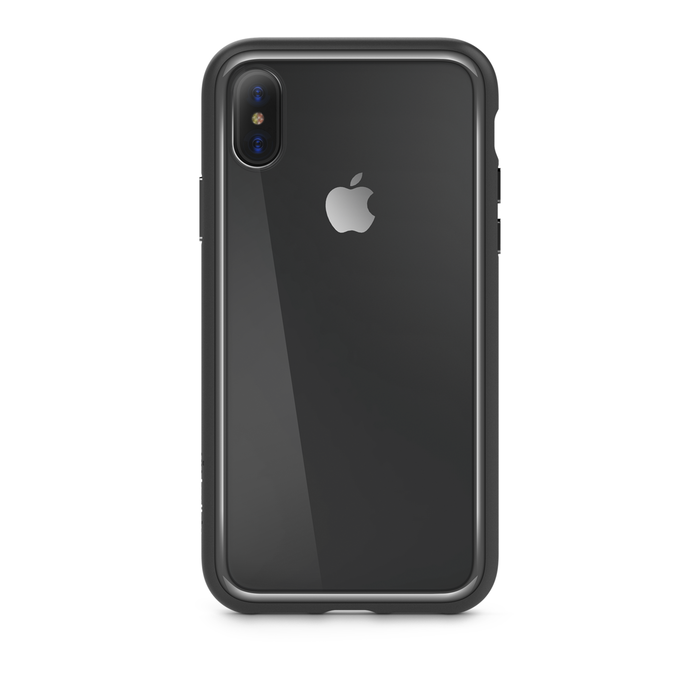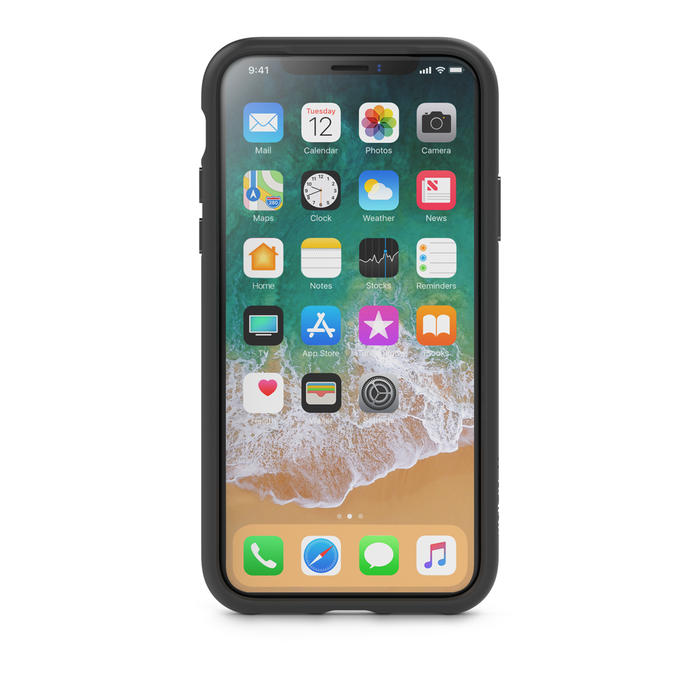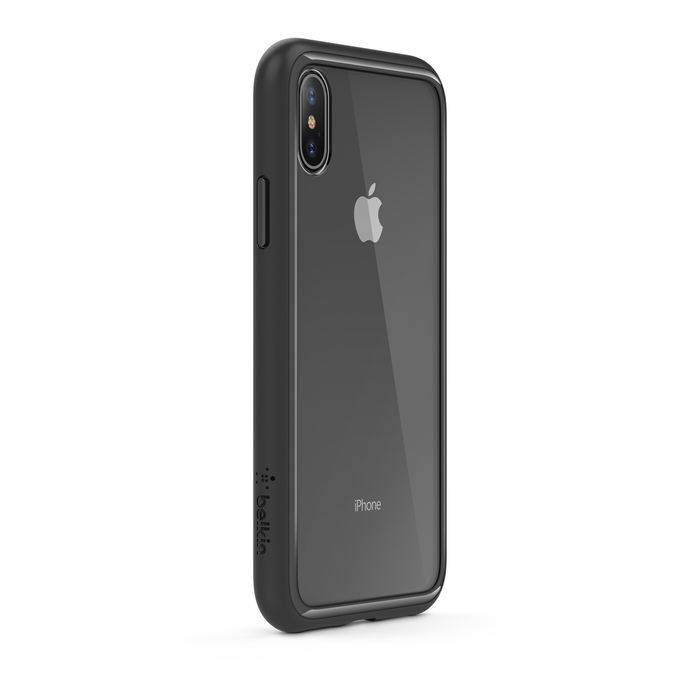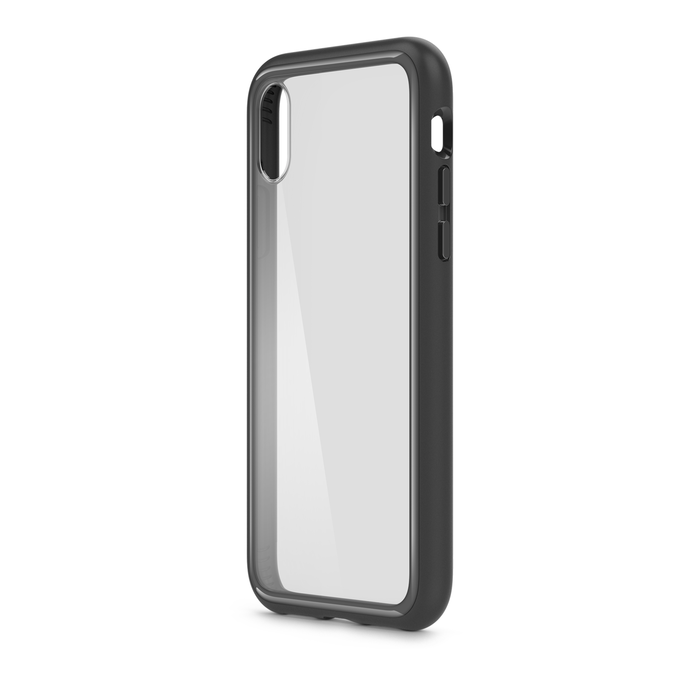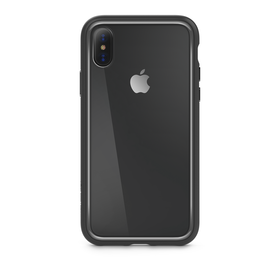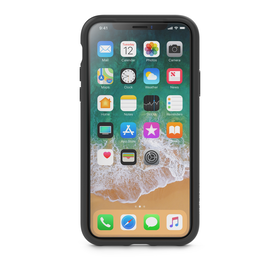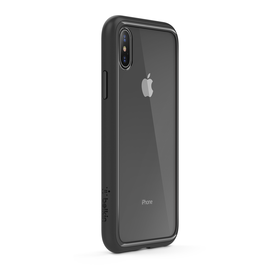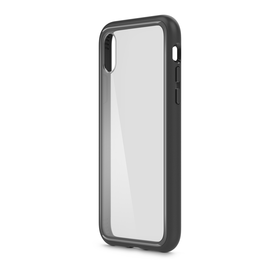 SheerForce™ Elite Protective Case for iPhone X
PREMIUM PROTECTION
Premier protection that celebrates your iPhone X's innovative design. The durable SheerForce Elite Protective Case is easy to grip and improves drop performance up to 5.9 feet. Constructed of a UV-resistant material, your case maintains its clarity, even when exposed to the sun.
THE BELKIN DIFFERENCE:
Pioneer in technology and innovation for over 30 years
Engineered with raised edges to help prevent damage when placing your phone screen-down
Enhanced drop performance and abrasion protection keep your iPhone X safe
Compatible with Belkin wireless chargers for hassle-free charging, no need to remove the case, place your phone onto the pad and go
Personalize your style with this and other accessories from Belkin's color-matching collection
STRENGTH AND RESILIENCE
The polycarbonate construction combines aspects of plastic and rubber to provide strength and shock-absorption simultaneously.
IMPROVED DROP PERFORMANCE
Engineered to successfully disperse impacts throughout the case and preserve the phone within. A unique molecular structure provides improved drop performance up to 5.9 feet.
STAY SCRATCH-FREE
Add a protective layer to defend against keys, debris and other items that can cause cosmetic damage to your iPhone X.
EVERYTHING COUNTS
Even the edges of the case have been thoughtfully designed to prevent damage to your screen. A slightly raised edge provides a space between your screen and the surface when laying the phone screen down.
CLEAN, MODERN STYLE
The case's material has been engineered for clarity and is UV-resistant, so it won't become discolored, even when exposed to sunlight. The water-clear back displays your iPhone X's elegant design while expertly color-matched sides celebrate your phone's finish. Belkin offers a full collection of color-matching accessories, including cables, chargers and power banks that complement your iPhone X.
READY FOR ANYTHING
These cases are rigorously tested to withstand drops and abrasive components, ensuring advanced protection for your iPhone X. They maintain their clarity and custom fit when exposed to extreme temperatures, high humidity, UV rays, solvents and heavy use over the lifetime of your phone.
ALL ACCESS
Access points have been designed around ports and speakers, allowing full access to your phone's features. Buttons maintain a "push+click" tactility while safely covered. Adjust volume, plug in headphones, connect charging cables and dock your iPhone X without removing the case.
DESIGNED FOR WIRELESS CHARGING
The SheerForce Elite phone cases have been designed for your wireless world. Compatible with Belkin Qi enabled wireless chargers, there's no need to remove your iPhone X from its case to power up.
KEY FEATURES AND BENEFITS
Raised edges protect the screen from scratches when your phone is laying screen down
The case maintains access to your speaker and port with tactile "push+click" buttons for volume and power
Scratch-resistant material protects against sharp objects, chemicals, sweat and solvents
Sturdy polycarbonate construction offers enhanced impact protection
Reinforced corners provide added resilience when dropped
Compatible with most Lightning docks
At a Glance:
Scratch-resistant polycarbonate material
Raised edge helps prevent damage to screen
Drop protection up to 4 feet (1.2 meters)
Tactile and responsive "push+click" buttons
Color-matched metallic accents
UV-resistant case stays water-clear
Smart design allows full access to ports and speaker
Compatible with most Lightning docks
Package Includes:
SheerForce Elite Protective Case for iPhone X