https://www.belkin.com/sg/magnetic-wireless-charger-stand-7.5w/P-WIB003.html
BoostCharge
Magnetic Wireless Charger Stand 7.5W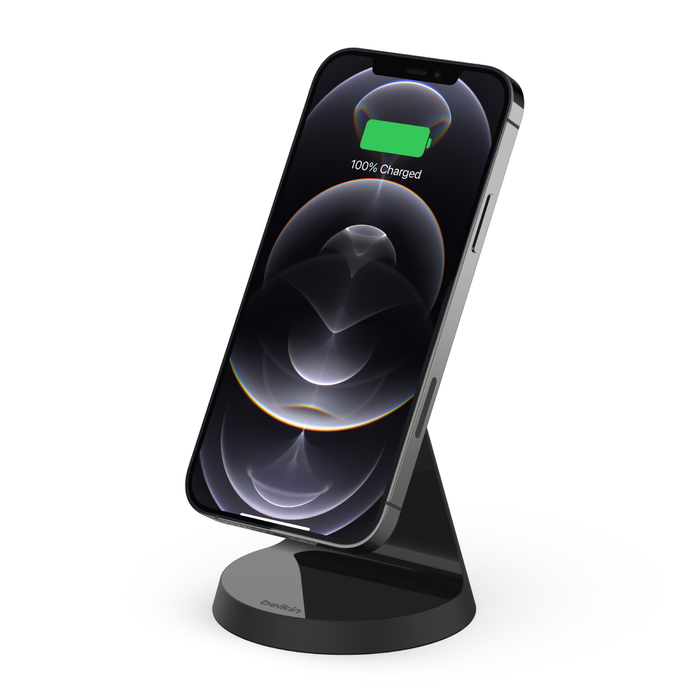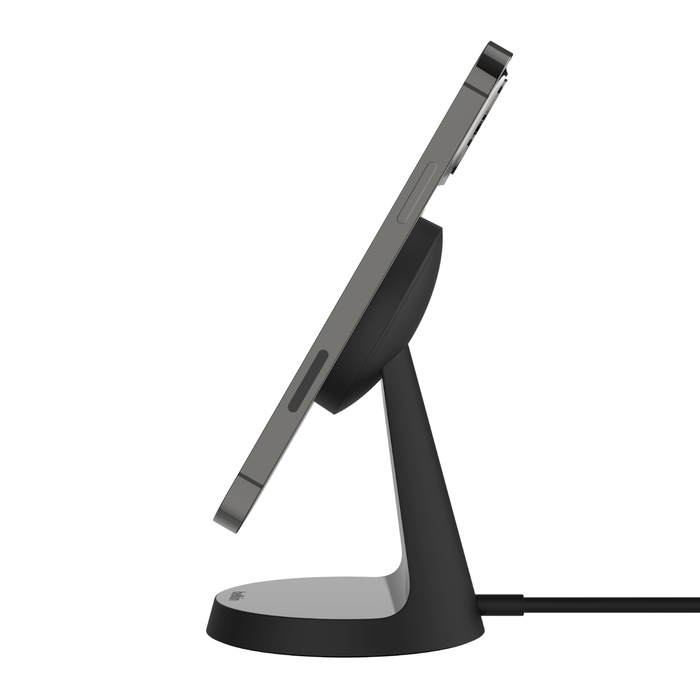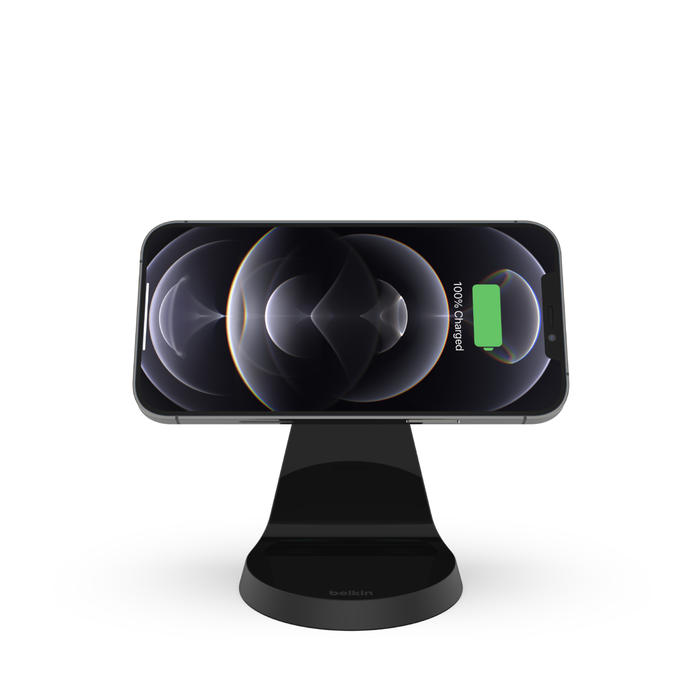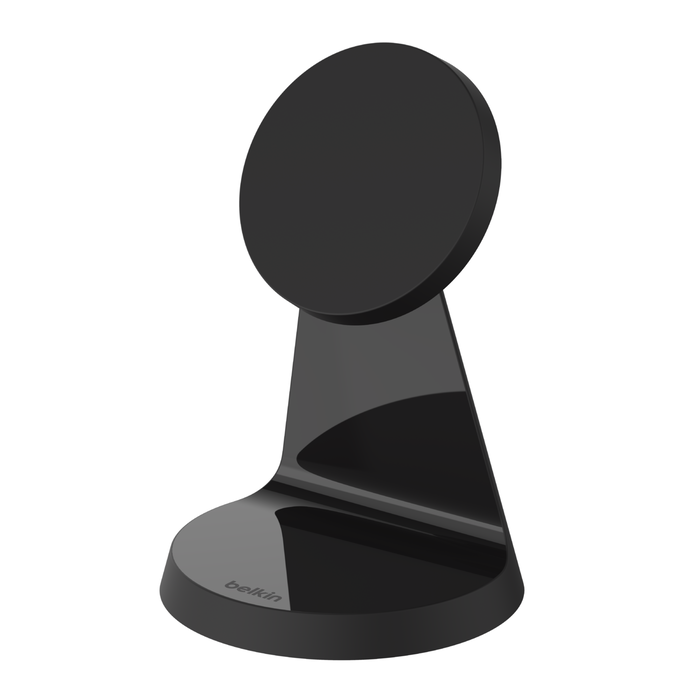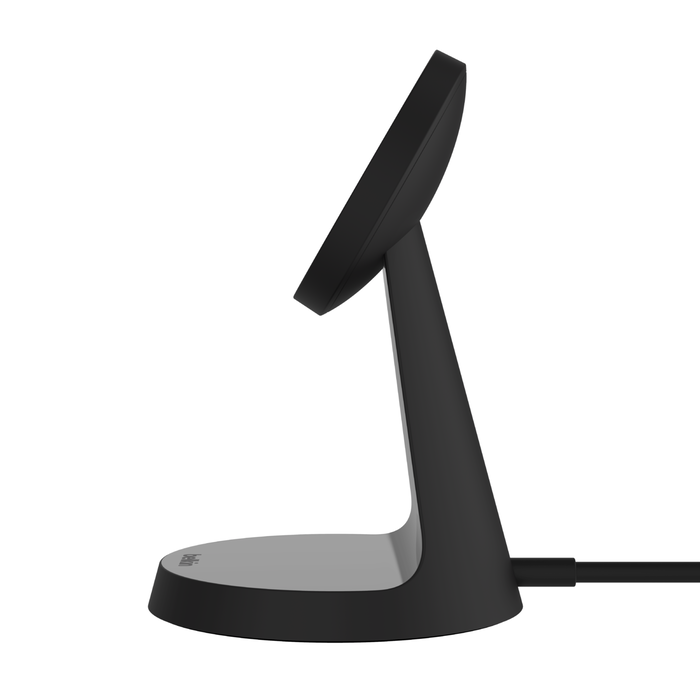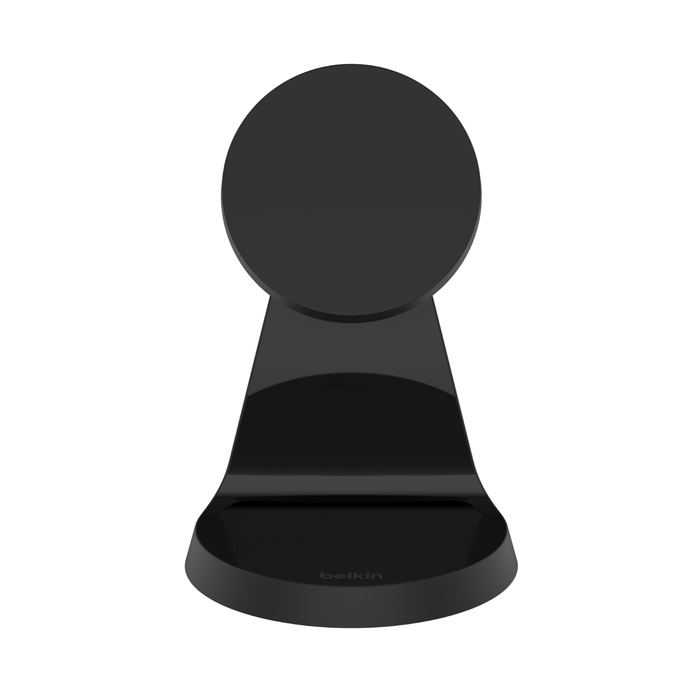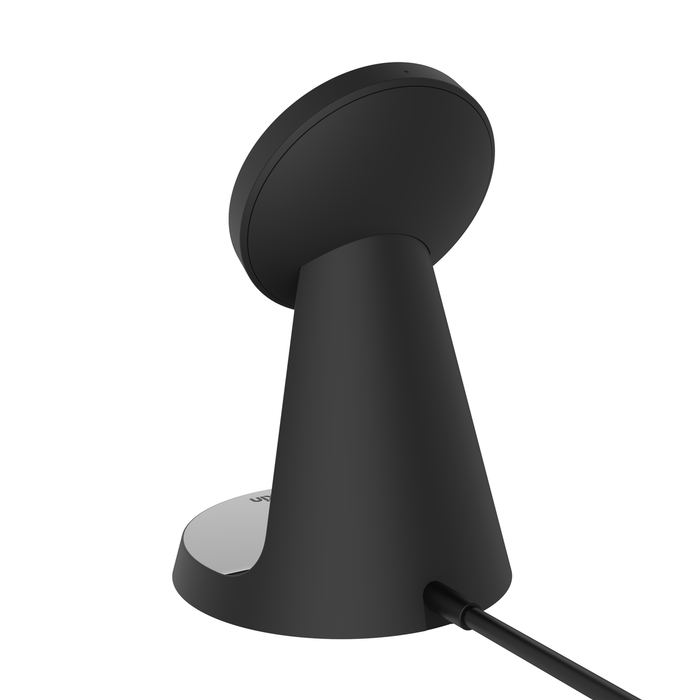 BoostCharge
Magnetic Wireless Charger Stand 7.5W
You will love the fast and seamless MagSafe compatible connection for your iPhone 14, iPhone 13 & iPhone 12 series phones, and it works with any MagSafe certified iPhone case. The perfect magnetic alignment allows you to continue using your phone to scroll, play, or chat while you charge.
Select Power Supply Included
iPhone 14
iPhone 14 Pro
iPhone 14 Plus
iPhone 14 Pro Max
iPhone 12
iPhone 12 mini
iPhone 12 Pro
iPhone 12 Pro Max
iPhone 13
iPhone 13 mini
iPhone 13 Pro
iPhone 13 Pro Max
New iPhone 12 Experiences with MagSafe
MagSafe technology is changing the charging game. Give any iPhone 12 a fast, efficient, and secure charge when you snap it into a wireless charger with perfect alignment every time. No need to interrupt your streaming or scrolling while it charges in portrait or landscape.
Magnetic One-handed Placement
Using the MagSafe feature of your iPhone 12 lets you snap it magnetically into perfect alignment with one hand, allows for fast, wireless charging efficiency up to 7.5W, and keeps your phone from disconnecting from power if bumped.
Portrait or Landscape
Keep using your iPhone 12 while it charges in multiple viewing angles. Read recipes in the kitchen or stream video while getting ready in the morning.
Safe and Secure
An LED light on the stand indicates if there's any charging interruption from a foreign object that could potentially harm your phone.
At a Glance
Perfect magnetic alignment
Use your phone while it charges
Easy one-handed placement
Charge in portrait or landscape
LED safety indicator
Package Includes:
BOOST↑CHARGE™ Magnetic Wireless Charger Stand 7.5W