https://www.belkin.com/uk/rockstar-10-port-usb-charging-station/P-B2B139.html
RockStar
10-Port USB Charging Station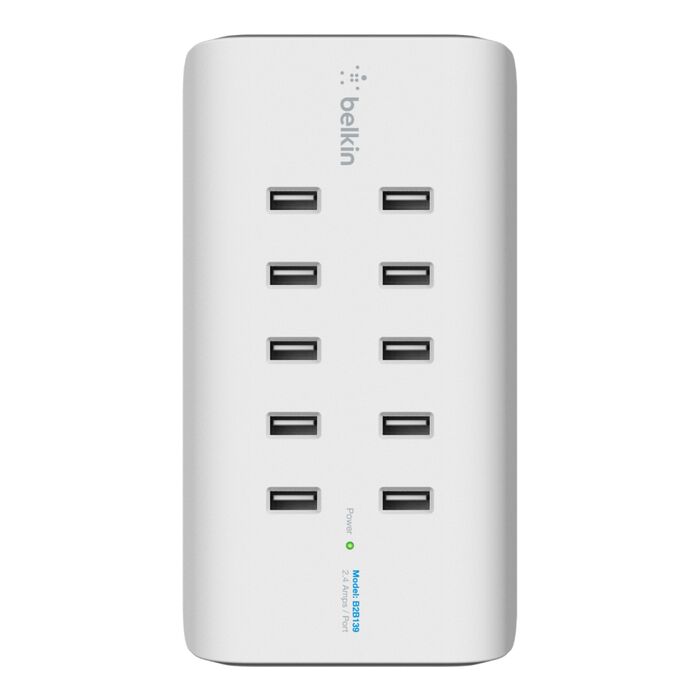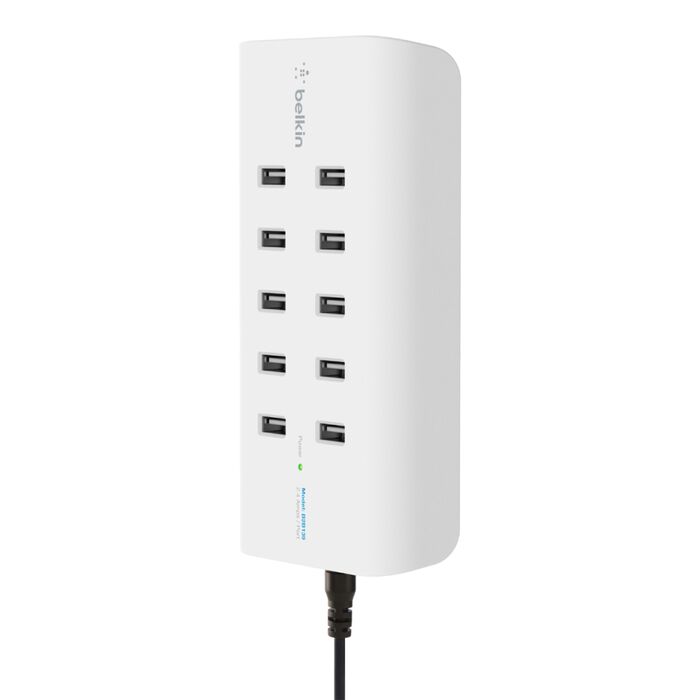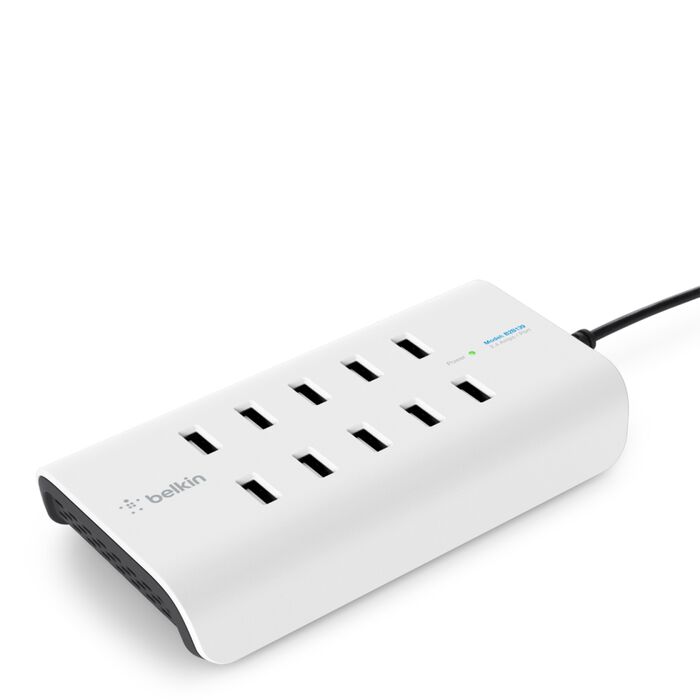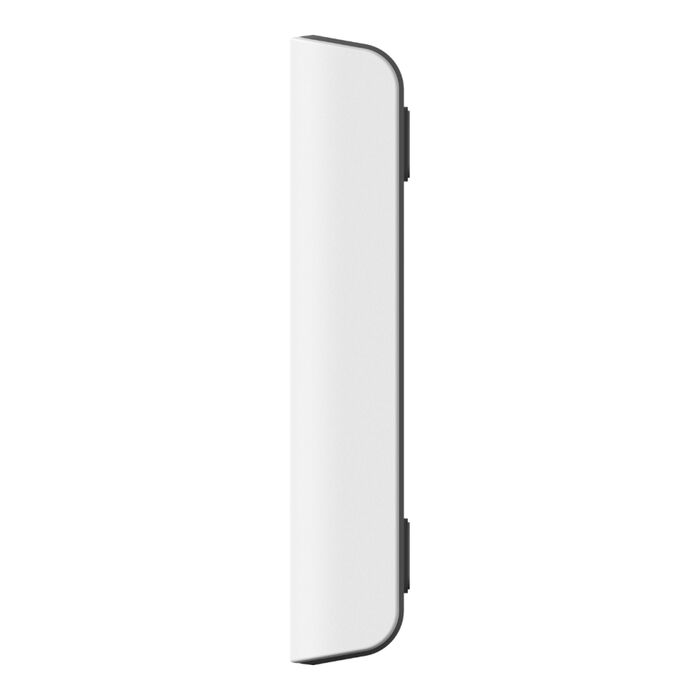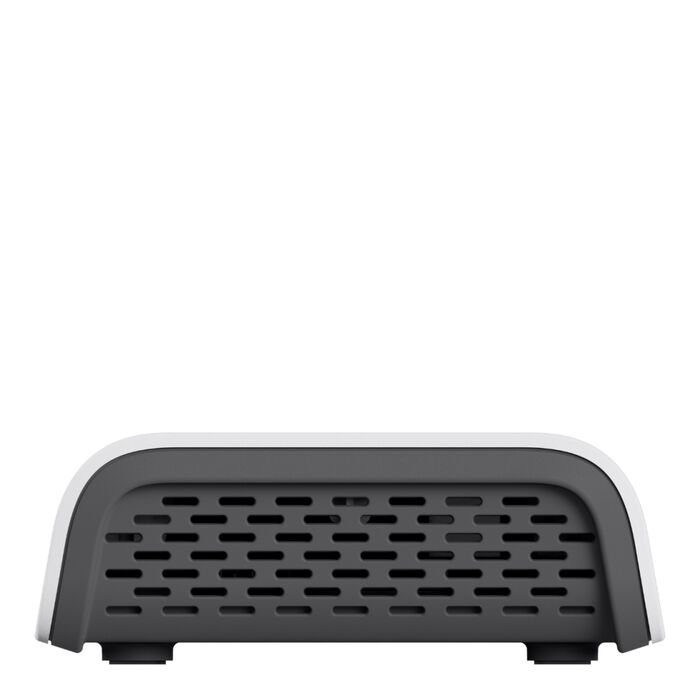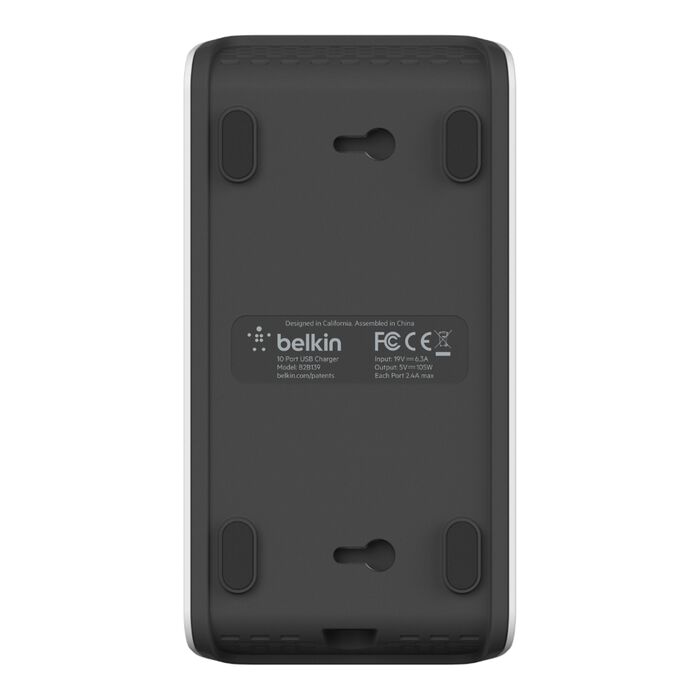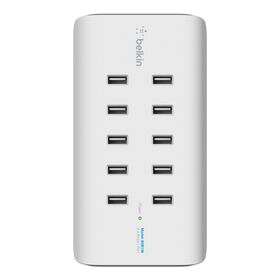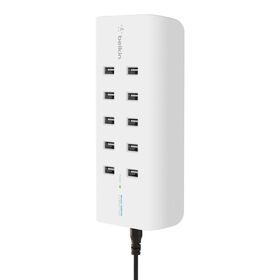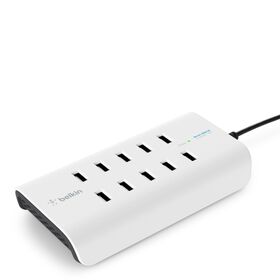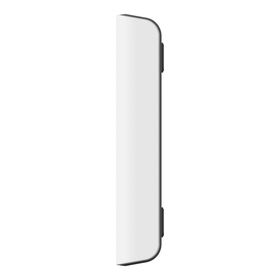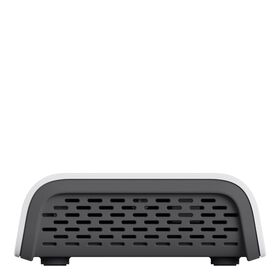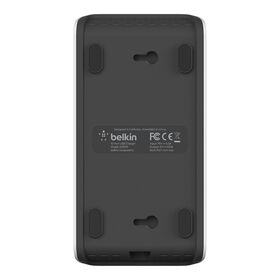 RockStar
10-Port USB Charging Station 
Out of Stock

This item is currently not available
POWER FOR ALL
Compact and convenient, the 10-Port USB Charging Station provides optimal charging for any combination of smartphones, tablets or other mobile devices. Intelligent power delivery detects the necessary power to charge each device quickly and safely, even when all ten ports are in use. The charging station also guarantees connected devices against damage, up to £3,000.
RELIABLE MULTI-PORT CHARGING
120 watt external power supply ensures that up to 2.4 Amps is delivered to each port. This provides optimal charging for each connected device for consistent charge time, regardless of the number and size of devices connected.
KEY FEATURES:
1. Wall or desk mountable options save space.
2. Anti-slip bottom is more stable.
3. No-fan design offers a quiet power solution.
COMPACT CONVENIENCE
With ten universal USB-A ports available, the hub allows simultaneous, multiple device charging, all from a single outlet. Since the power supply unit is external, the small, compact hub fits easily onto a desktop, or can be wall-mounted to save space.
INTELLIGENT CHARGING
Able to automatically detect each connected device, the hub delivers the precise amount of power up to 2.4A for optimal charging. Connected devices are backed by a £3,000 Connected Equipment Warranty.
£3,000 CONNECTED EQUIPMENT WARRANTY
This product warranty means we will repair or replace any equipment damaged by a surge, spike, or lightning strike while properly connected to this charging station, up to £3,000.
At a Glance:
10 x 2.4A USB-A ports
120W external power supply output
Intelligent charging delivers correct power to each device
Overcurrent protection
£3,000 Connected Equipment Warranty
Package Includes:
10-Port USB-A Charging Station, Power Supply