https://www.belkin.com/uk/magnetic-wireless-power-bank-2.5k/P-BPD002.html
BoostCharge
Magnetic Wireless Power Bank 2.5K
MagSafe compatible for latest iPhone 14, 13 and 12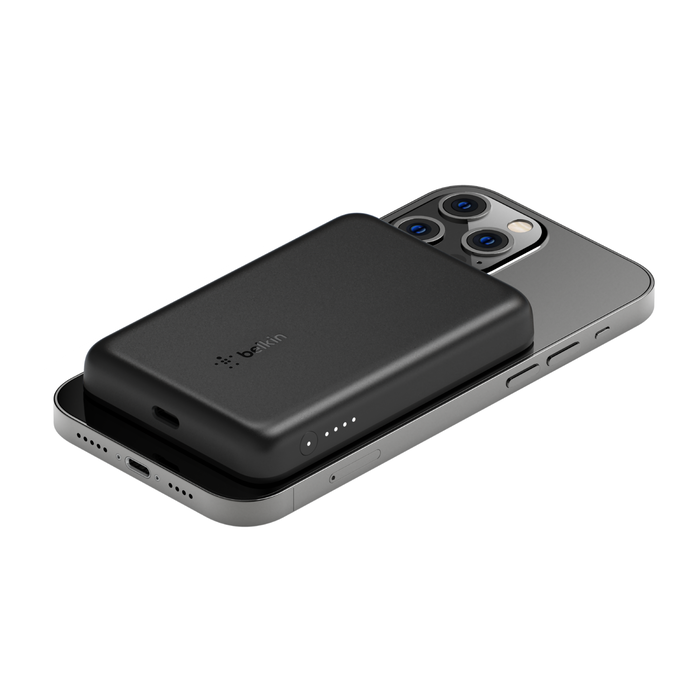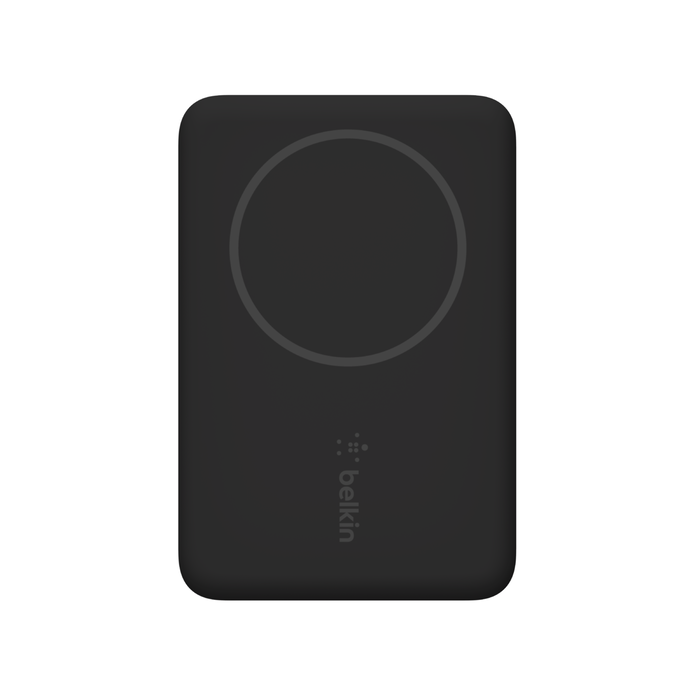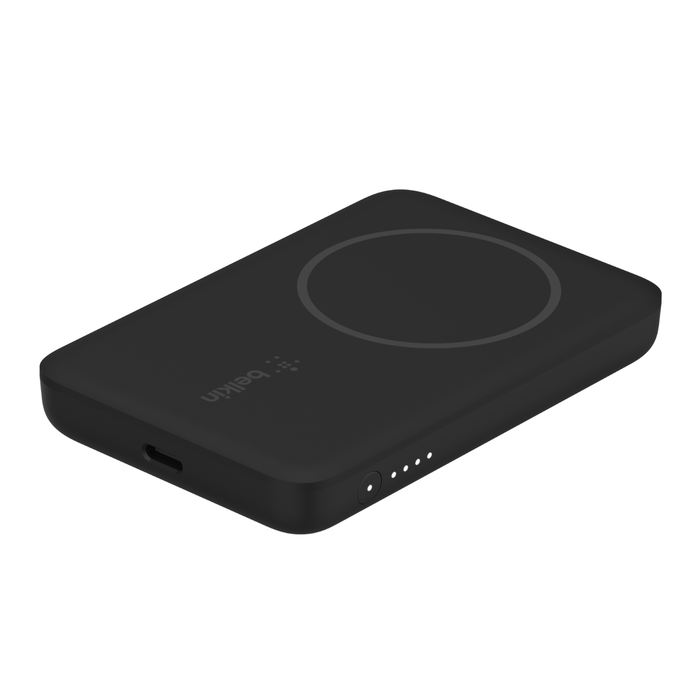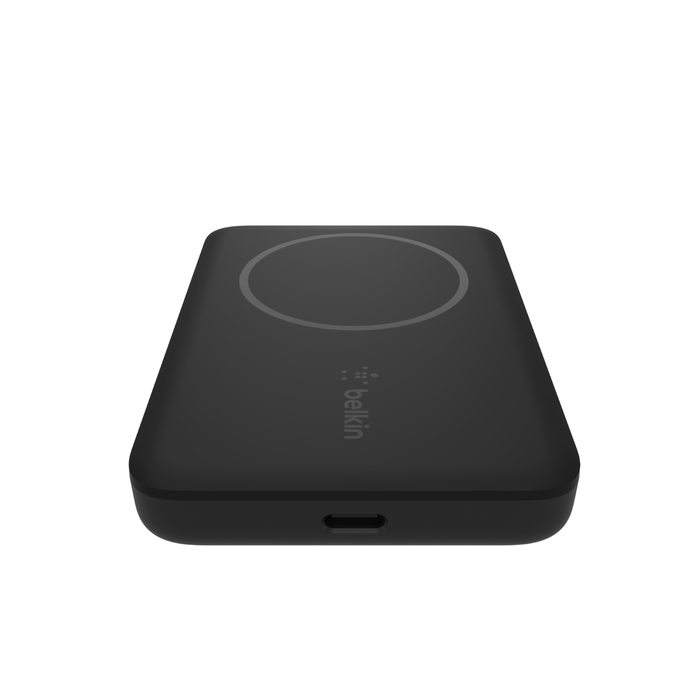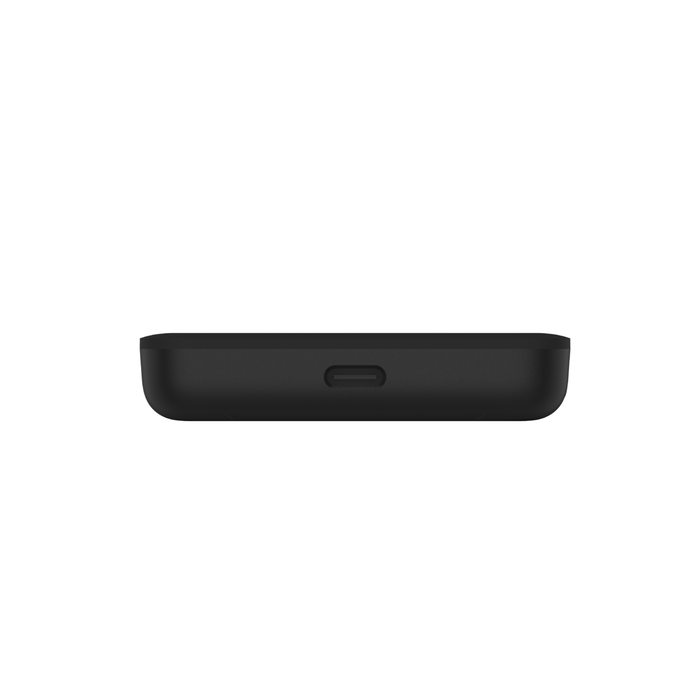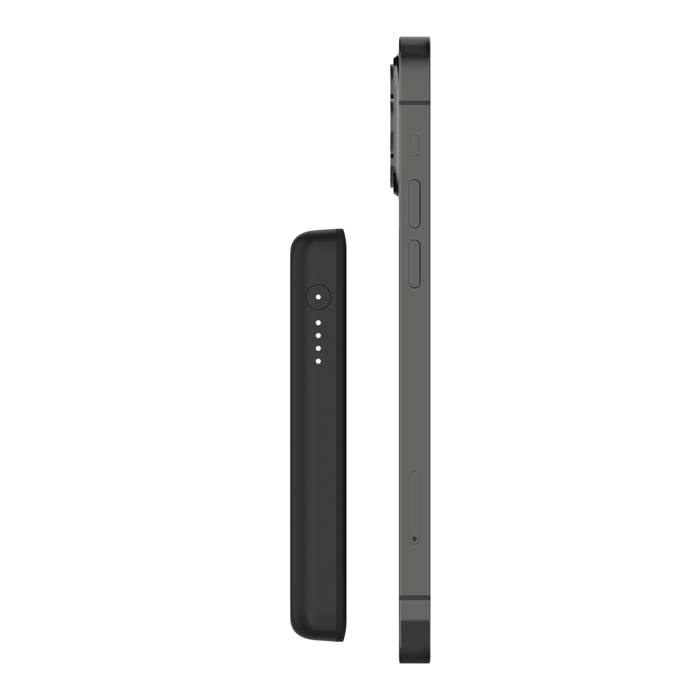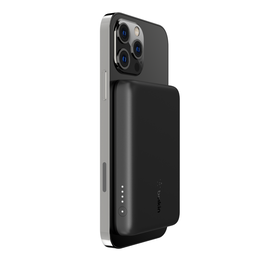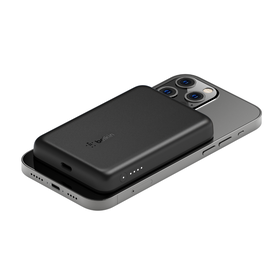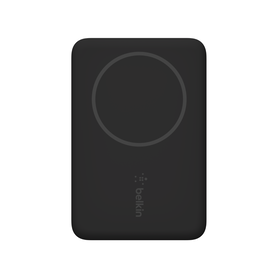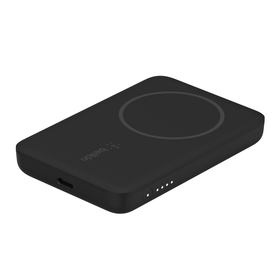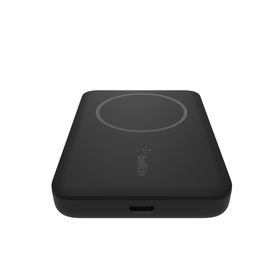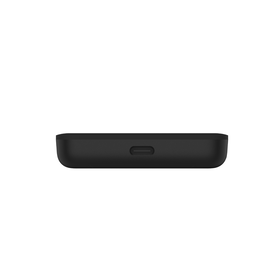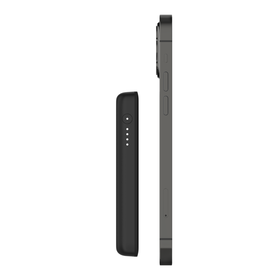 BoostCharge
Magnetic Wireless Power Bank 2.5K
MagSafe compatible for latest iPhone 14, 13 and 12
This product does not ship to Scotland, Northern Ireland or Isle of Man.
Out of Stock

This item is currently not available
FREE shipping on all purchases over £30
iPhone 15
iPhone 15 Pro
iPhone 15 Plus
iPhone 15 Pro Max
iPhone 14
iPhone 14 Pro
iPhone 14 Plus
iPhone 14 Pro Max
iPhone 12
iPhone 12 mini
iPhone 12 Pro
iPhone 12 Pro Max
iPhone 13
iPhone 13 mini
iPhone 13 Pro
iPhone 13 Pro Max
A Magnetic Power Boost
A wireless charging power bank that takes full advantage of MagSafe technology and won't block MagSafe compatible iPhones' camera, so you can keep using your phone while it charges. Perfect for travel or commuting, this slim and portable charger provides a quick power boost anywhere you go. An LED light lets you know when the power bank needs recharging, and pass-through charging lets you keep charging your phone at the same time.
Aligned Magnetic Attachment
Get a more efficient charge for the iPhone 13 with perfect alignment every time thanks to MagSafe compatibility. Just snap your iPhone 13 in place, no need for cables or precise placement.
Never Miss a Moment
The wireless power bank doesn't block the camera on your iPhone 13, so you can keep shooting content and capturing life's moments while you charge.
Take it Anywhere
A slim, portable design allows you to easily slip the power bank into your purse or pocket so you can keep charging no matter where you go.
Uninterrupted Charging, Always
Keep charging your phone even when the power bank itself needs recharging, thanks to pass-through power technology.
2500 mAh of Power
Give your iPhone 13 a quick boost up to 50% power, or up to 8.5 extra hours of video play back time*
MagSafe Case Compatible
No need to remove your MagSafe official case when charging your iPhone 13.
Please note: secure magnetic attachment only for iPhone 13, iPhone 12 Pro Max, iPhone 12 Pro, iPhone 12, and iPhone 12 mini; does not work with non-MagSafe cases.
Stay Ahead of the Game
An LED light indicator tells you when the charger needs recharging, so you're never caught unprepared.
At a Glance
MagSafe compatible wireless charging for iPhone 13 series
Power bank perfectly aligns magnetically to iPhone 13 every time
Keep using your phone and its camera while it charges 
Recharge the power bank while charging your phone with pass-through power
2500 mAh of power for a quick boost
Compatible with MagSafe official cases
LED light indicates when power bank needs recharging
Power supply unit not included 
Package Includes:
BoostCharge Magnetic Wireless Power Bank 2.5K
3.3ft / 1m USB-C to USB-C cable
Specs
6.5 cm / 2.5 in
1.3 cm / 0.5 in
9.7 cm / 3.8 in
*Maximum additional video playback hours calculated by comparing the mAh capacity of this power bank with the maximum video playback hours achievable by the iPhone 12 under normal conditions, without MagSafe case. Actual results will vary depending on varying factors for individual users.