https://www.belkin.com/th/P-WIZ019.html
BoostCharge Pro
2-in-1 Wireless Charging Pad with Official MagSafe Charging 15W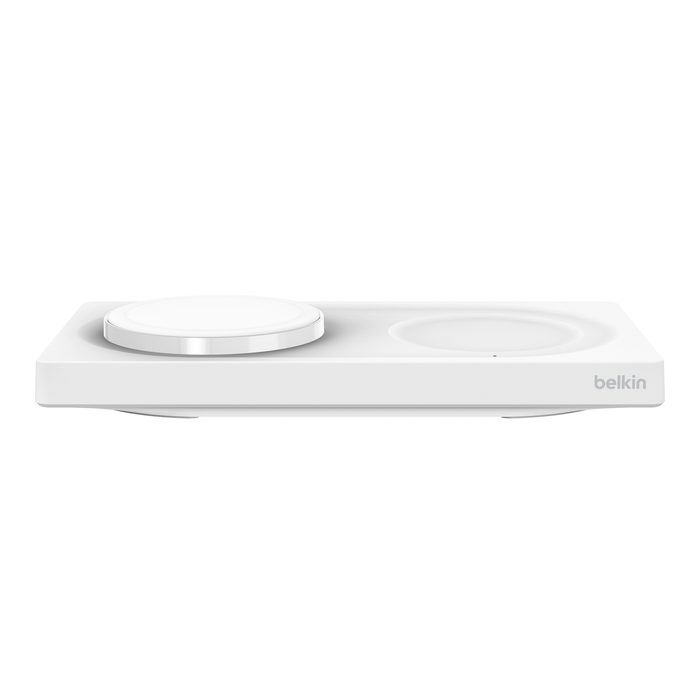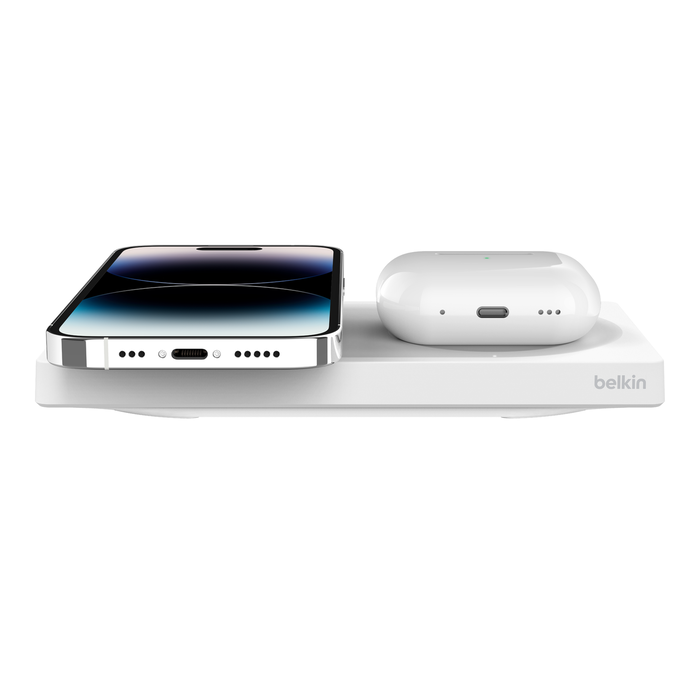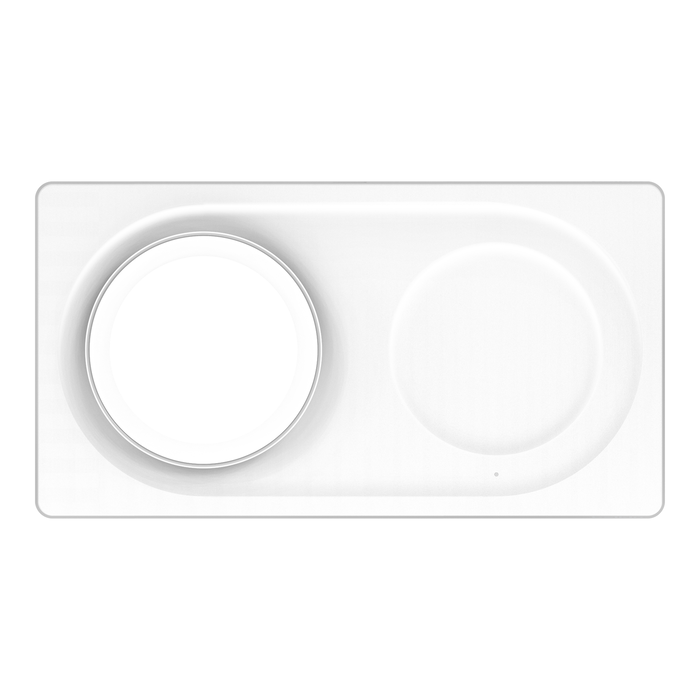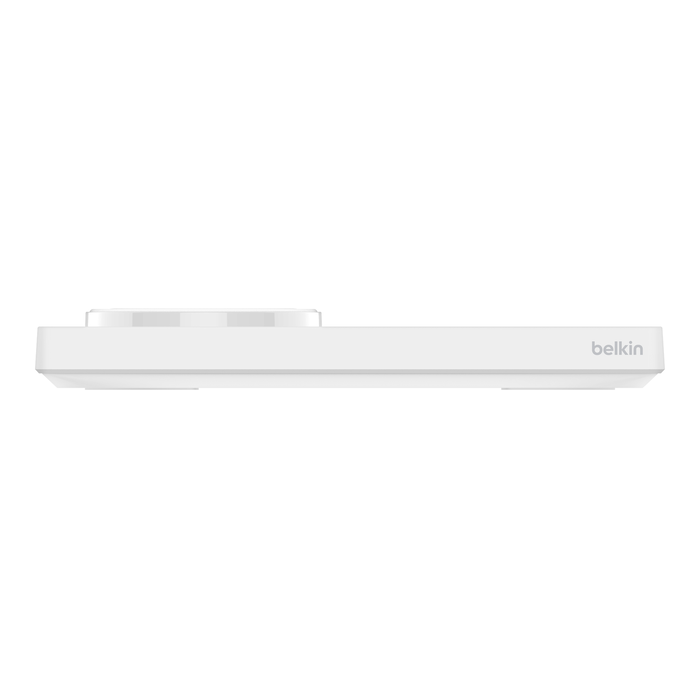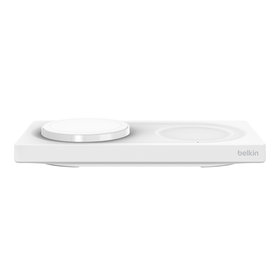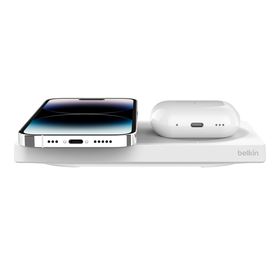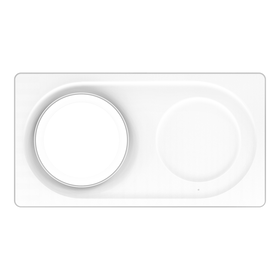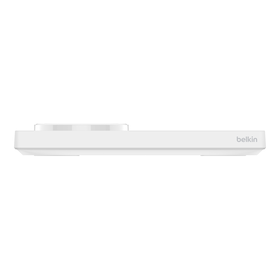 BoostCharge Pro
2-in-1 Wireless Charging Pad with Official MagSafe Charging 15W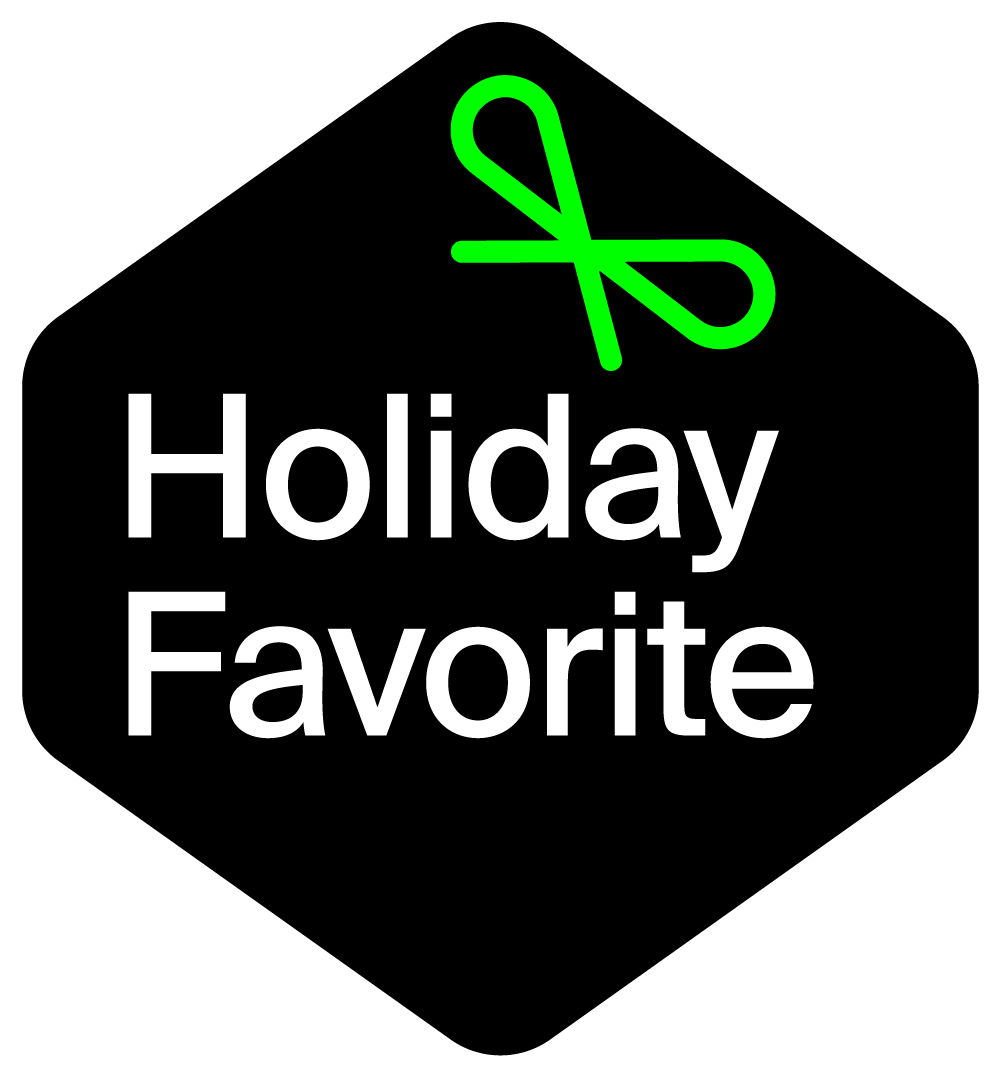 Get ultra-convenient wireless charging. Our dual pad delivers 15W of lightning-fast charge to your iPhone 15, 14, or 13 and up to 5W for your AirPods. Leveraging MagSafe technology, place your iPhone on the charging pad for a secure, aligned connection.
Wirelessly charge iPhone 15/14/13 series and AirPods at the same time
Get fast charging for your new iPhone up to 15W
Seamless MagSafe wireless charging experience
Charge a second device on the 5W Qi pad
Lay-flat, modern, compact design that is great for travel
LED lets you know when your AirPods are charging correctly
100% plastic-free packaging
Product made from Post-Consumer Recycled materials*
A 2-year warranty gives peace of mind
BoostCharge Pro 2-in-1 Wireless Charging Pad with MagSafe 15W
5-ft./1.5m USB-C to USB-C cable
25W or higher USB-C power supply (not included) is recommended
Wireless Charging Case for AirPods
Compatible with official MagSafe cases
iPhone 15
iPhone 15 Pro
iPhone 15 Plus
iPhone 15 Pro Max
100% plastic-free packaging
Product is made with recycled plastic*
*Housing (excluding cable and power supply) is made of a minimum of 72% post-consumer recycled plastic.