https://www.belkin.com/secure-flip-2-port-km-switch/P-F1DN102K-3.html
Secure Flip 2-Port KM Switch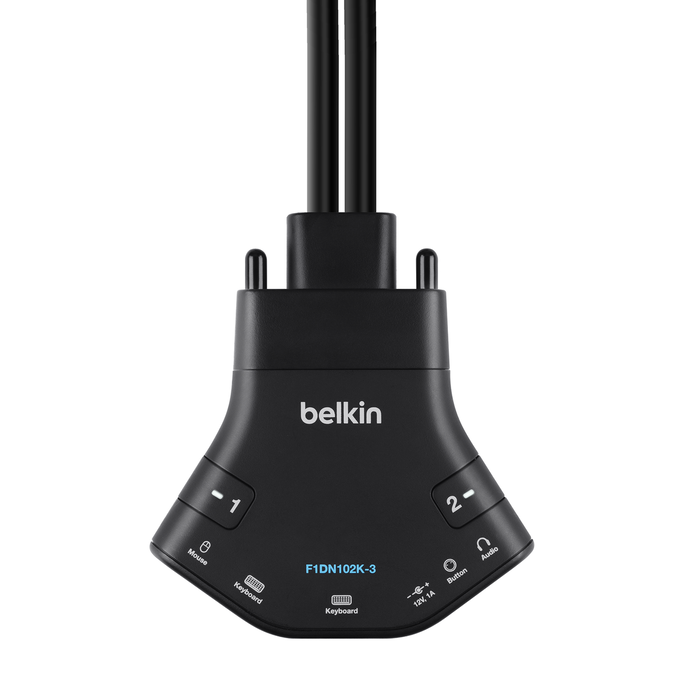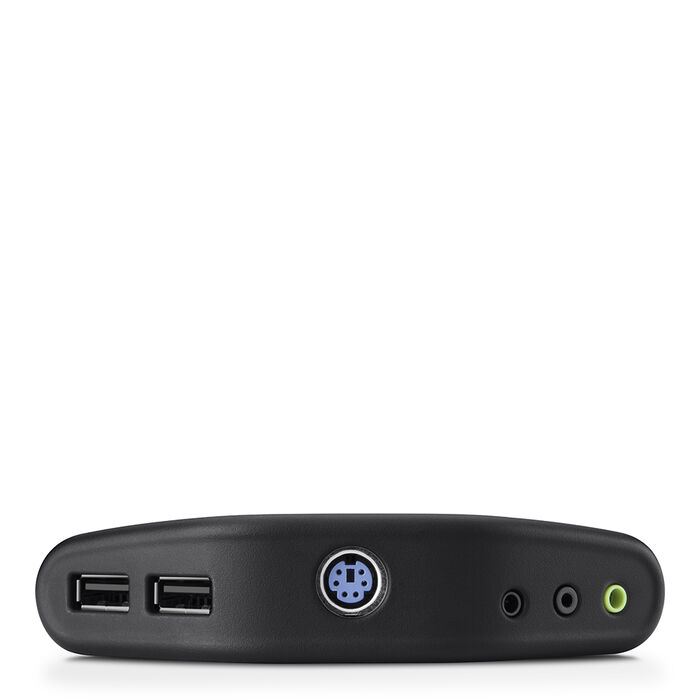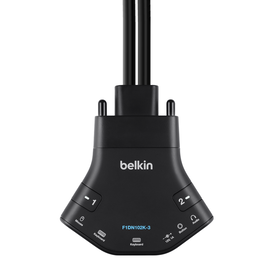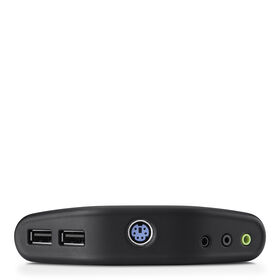 Secure Flip 2-Port KM Switch
The Belkin Secure KM switches are ideal for data-intensive applications where information from multiple sources of varying security classes must be viewed on multiple displays in real time. The Belkin Secure KM switches comply with the latest NIAP Protection Profile Ver. 3.0 (PP3.0) standard. PP3.0 ensures agencies are using the latest security safeguards relating to Keyboard, Pointing Device, and Audio security.
Seamless cursor and keyboard switching (SCS) allows the user to change automatically from one highly isolated computer system to another by simply moving the mouse cursor between display borders, without having to push any buttons. Every system remains visible on its own display(s), continuously and simultaneously, while the Belkin Secure KM keeps the system isolated and secure.
Analysts and operators in defense and intelligence, banking and trading, or complex command and control environments will benefit immediately and immensely from seamless switching via the mouse.
Model F1DN102K-3 supports up to 2 PCs and 6 displays, in a compact design that frees up desk space.
DOWNLOADS
You can also download the product manual and Multi-Display Software for KM from our support site.
TECHNICAL SPECIFICATIONS
General

Device Type: 2-Port, Secure FLIP KM
Enclosure Type: FLIP
Video Ports: Up to 6 Monitors depending on graphic cards used
Keyboard/Mouse: USB
Max Resolution: Based on graphic card parameters

Console Ports

1x keyboard (USB Type A)
1x mouse (USB Type A)
1x PS/2 (keyboard/mouse)
1x audio output (3.5mm female jack)
1x remote input (2.5mm female jack)

Host Ports


2x keyboard/mouse (USB Type A)
2x audio input (3.5mm Jack)

Dimensions

4.3" (W) x 3.0" (D) x 1.0" (H)
Weight: 1.2 lbs

Power

Power Device: External power adapter
Voltage: 100/240 VAC (+/- 10%), auto-ranging, 50/60Hz, 12VDC/1A output

Manufacturer Warranty

3 years service and parts

Environmental Parameters

Min Operating Temperature: 32°F
Max Operating Temperature: 104°F
Operating Humidity Range: 0-80%, non-condensing
Min Storage Temperature: -4°F
Max Storage Temperature: 140°F

Certifications

Security Accreditation: NIAP Protection Profile Ver. 3.0
Regulatory Compliant Standards: FCC Class B, CE, UL, ICES