https://www.belkin.com/pro-series-digital-video-interface-adapter-dvifhddb15m-dvi-to-vga/P-F2E4261.html
Pro Series Digital Video Interface Adapter (DVIF/HDDB15M-DVI TO VGA)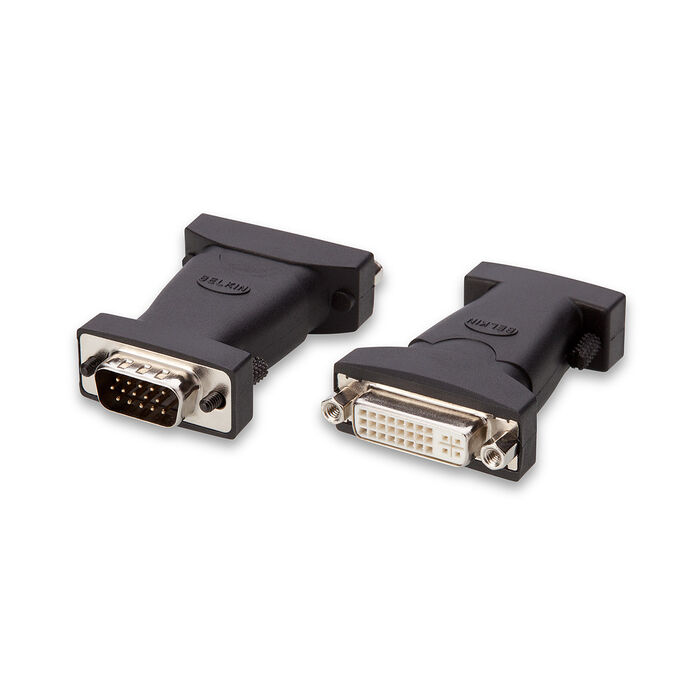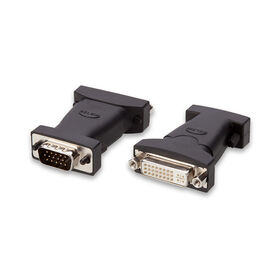 Fast and free shipping
90-Day money back guarantee
24/7 Customer support
Pro Series Digital Video Interface Adapter (DVIF/HDDB15M-DVI TO VGA)
FREE 2-Day Shipping on orders of $125 or more
FREE Standard Shipping on orders of $50 or more
This product usually ships within 1-2 business days.
Connectors
1 x 15 pin HD D-Sub (HD-15) - male

1 x 29 pin combined DVI - female
Our DVI adapters provide a high-bandwidth video interface for the host and display devices of today, while addressing the bandwidth requirements of tomorrow. Digital Display Working Group (DDWG*) Digital Visual Interface (DVI) standard guarantee to work with analog or DVI-I flat panels/liquid crystal displays. No other adapter delivers better performance.
This adapter converts a DVI-I analog male plug to a VGA plug and can adapt to any existing system that uses VGA technology.